April 17, 2012
Brown Sugar Crinkles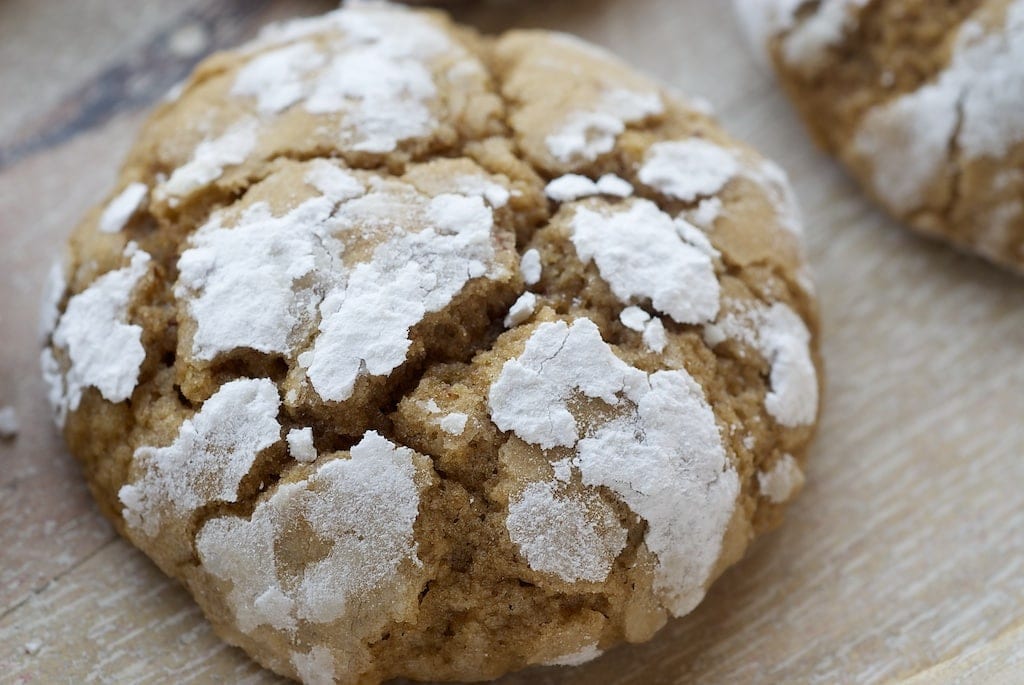 No one should be surprised to read that I love baking. But, more specifically, I love baking cookies. The uniformity of them appeals greatly to my inner organizer. It makes me endlessly happy to see a few dozen perfectly-sized cookies cooling side by side on my kitchen counter.
These particular cookies manage to be simple and interesting at the same time. While there aren't many ingredients, the ones present really take center stage. In the end, you have a brown sugar laden treat packed with toasted pecans and covered in sweet confectioners' sugar.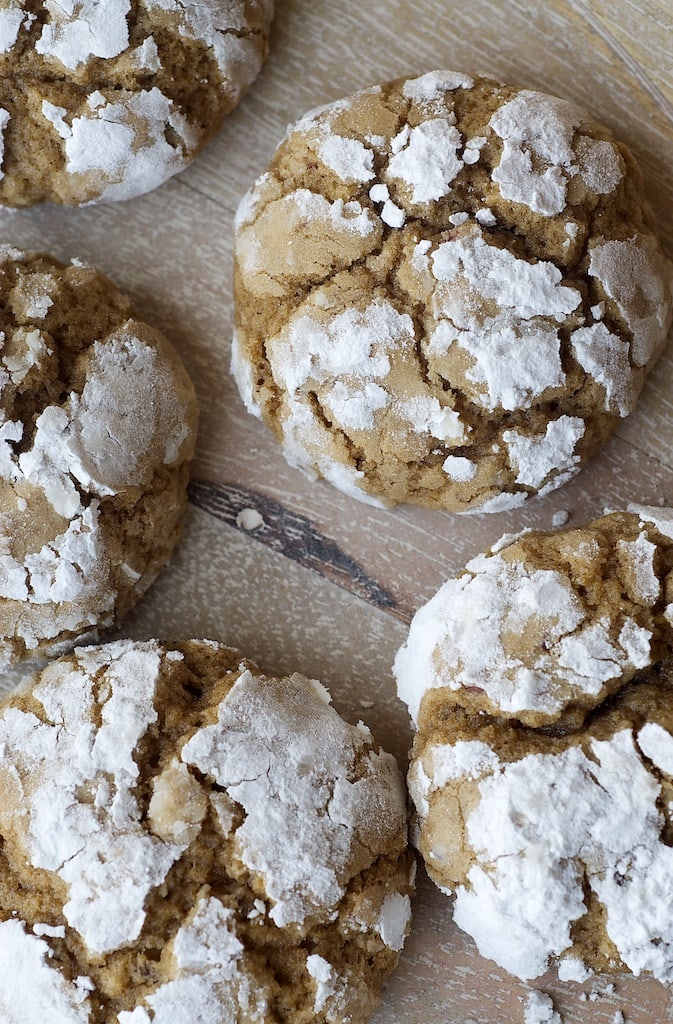 The recipe for these cookies comes from one of my favorite cookbooks, The King Arthur Flour Cookie Companion. It is jam-packed with just about any kind of cookie you can imagine. For all my fellow cookie bakers, it is a must-have for your cookbook collection.
Find more cookie recipes in the Recipe Index.
This post contains affiliate links. If you make a purchase through one of the links, I'll receive a
small commission at no additional cost to you.
Brown Sugar Crinkles
Yield: about 48 cookies
Prep Time: 20 minutes
Cook Time: 12 minutes per pan
Brown Sugar Crinkles are simple cookies with big flavor. Perfect for sharing!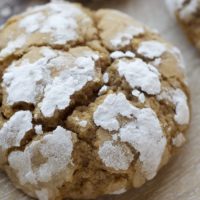 Ingredients:
1 & 1/2 cups firmly packed dark brown sugar
1/2 cup unsalted butter, softened
2 teaspoons vanilla extract
2 large eggs
3/4 teaspoon baking soda
1/2 teaspoon salt
2 & 1/2 cups all-purpose flour
1 cup salted, toasted pecans, chopped*
1/4 cup confectioners' sugar
Directions:
Using an electric mixer on medium speed, beat the brown sugar, butter, and vanilla until well-blended. Add the eggs, one at a time, beating well after each addition. Beat in the baking soda and salt.
Reduce mixer speed to low. Gradually add the flour, mixing just until combined. Stir in the pecans.
Cover the bowl and refrigerate for 1 hour.
Preheat oven to 350°F. Line baking sheets with parchment paper or silicone liners.
Place the confectioners' sugar in a shallow dish. Using about a tablespoonful of dough, roll the dough into balls. Roll the balls in confectioners' sugar, coating thoroughly. Place the dough balls 2 inches apart on the prepared baking sheets.
Bake 12 minutes, or until the cookies have spread and cracked on top. Cool on baking sheets for 5 minutes. Then, transfer to wire racks to cool completely.
Notes:
*Before toasting pecans, lightly spritz with water and sprinkle with salt.