A delicious blend of spices and a rich glaze make this Brown Sugar Spice Cake with Caramel Rum Glaze worthy of a special occasion!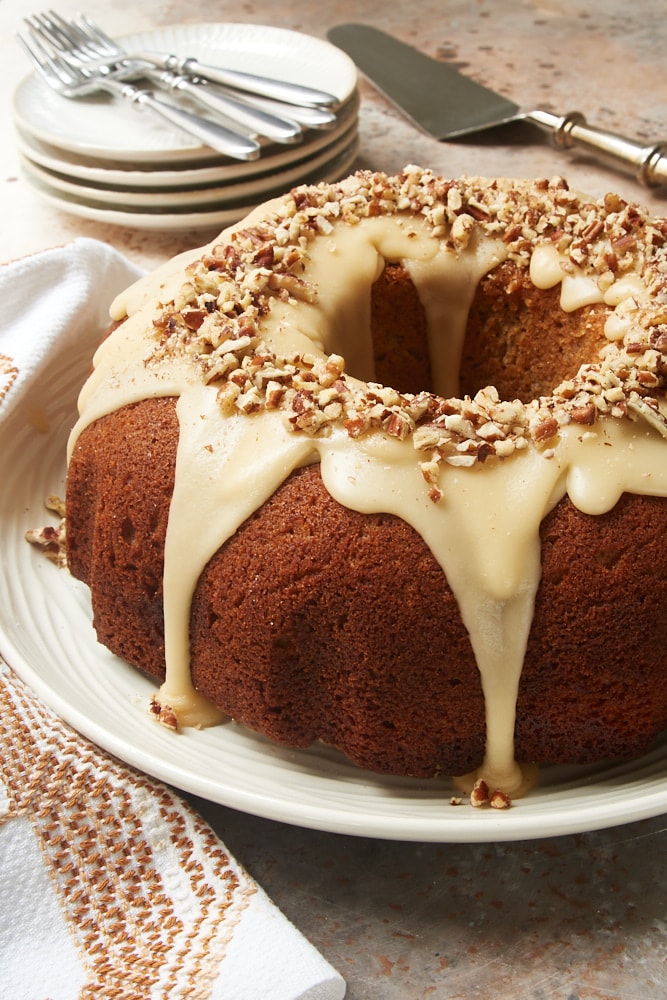 I can never get enough spice cake in the fall and winter. Those flavors just suit those seasons so well! This Brown Sugar Spice Cake is my latest dessert obsession, and I can't wait to tell you about it so you can jump on this bandwagon with me!
Let's start with the cake itself. It's a fairly simple one with a few things that make it special. First, most of the sugar here is brown sugar. That gives the cake a caramel-like flavor and a darker color. It also helps keep it moist.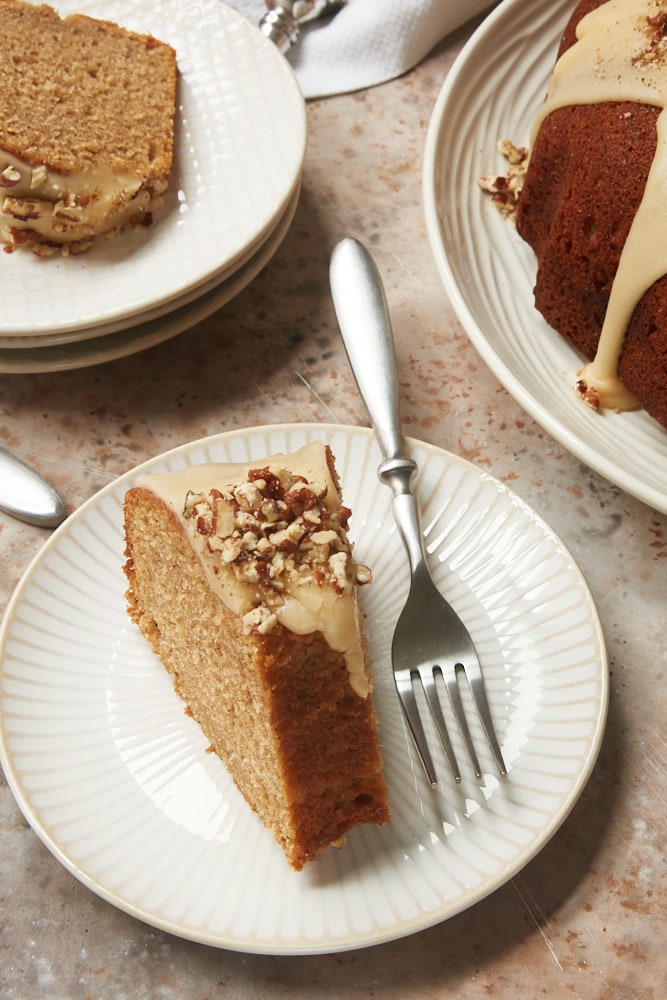 Next are the spices. I use a simple blend of cinnamon, ginger, and nutmeg for this cake. Feel free to adjust the spices here if you like. If you have a spice blend you like to use (like this Fall Spice Blend), then that will certainly work, too.
If you'd like a cake that's nice for a coffee break or just a sweet snack, then you can just stop there and serve this cake without the glaze. You'll get a simple cake with lovely flavor. It's sure to go well with your favorite coffee or tea.
But I have to tell you that this glaze is really something. Rich caramel combines with a splash of rum for a really excellent topping for an equally excellent cake. It really dials up the flavor and makes it so, so good.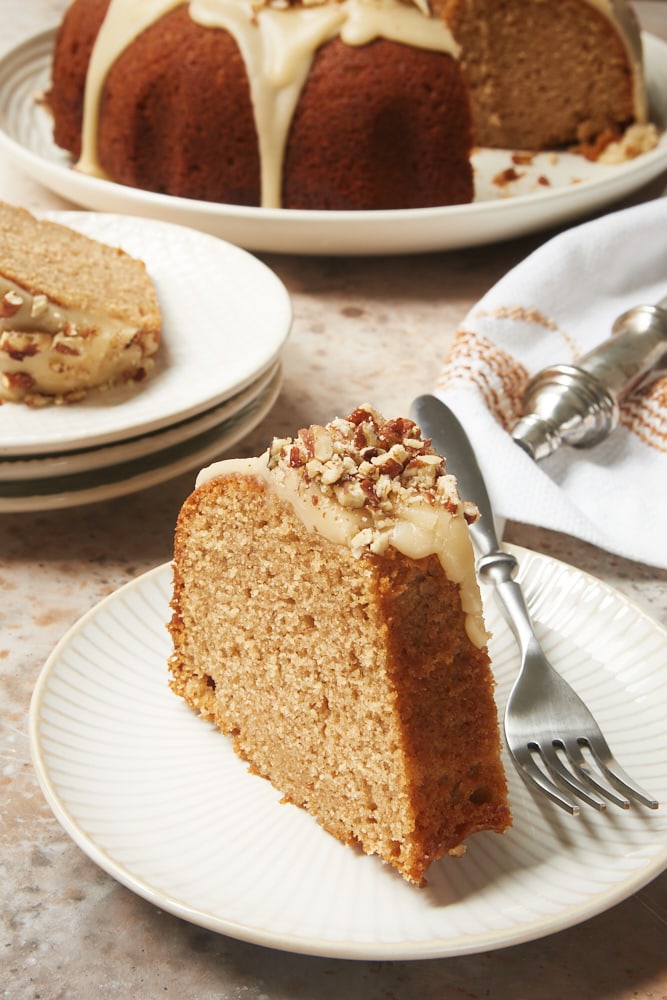 The caramel glaze is really easy to make, too, with just a few ingredients. It's mostly made on the stovetop with occasional stirring to get it well blended. After it's done its thing on the stovetop, get your whisking arm ready to make sure that you get it nicely smooth and thickened.
You can dial the rum to your tastes. The full amount in the recipe will give you a strong rum flavor, so adjust to the smaller amount if you like. If you want to bake without alcohol, you can omit it in favor of 1/2 to 1 teaspoon vanilla extract.
This beautiful and delicious cake is wonderfully flavorful. The spices, brown sugar, and that rich glaze come together for a pretty fantastic cake you can enjoy for a special occasion or for no occasion at all! I'll just go ahead and scoot over to make room for you on this cake's bandwagon.
Find more cake recipes in the Recipe Index.
More Spice Cake Recipes