I frequently use limes in my kitchen, but more often in cooking than baking. I suppose that I tend to think more about lemons than limes when baking. But recently, I spied a bag of Key limes while I was shopping and snatched them up with no real plans as to what I would do with them.
After a bit of thought, I got busy zesting and juicing, and turned them into these Key Lime Crinkle Cookies. I have such a soft spot for crinkle cookies. I just love all those cracks and crevices on top surrounded by all that confectioners' sugar!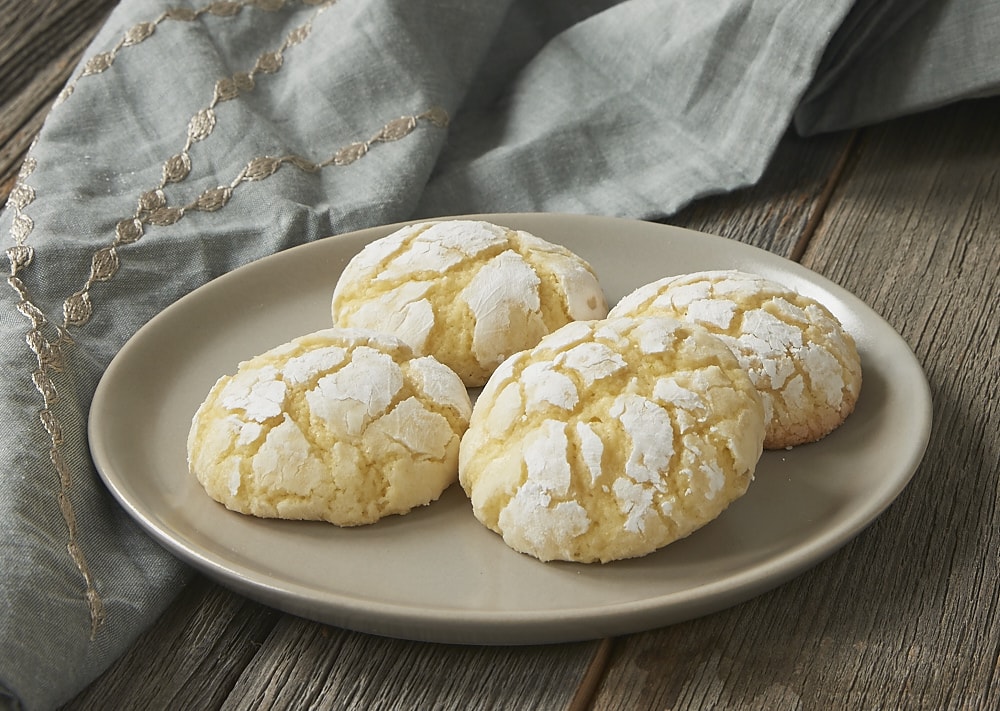 The tart flavor of Key limes lends itself well to these crinkle cookies. That extra bit of sweetness that comes from rolling the cookies in confectioners' sugar is the perfect complement to all that tartness.
These beauties are a perfect springtime cookie. They're sweet, tart, and soft. And they have that fresh, light flavor I always associate with citrus desserts. If you love that fresh citrus flavor, too, then grab some limes and get rolling!

This recipe was originally developed for Clabber Girl, where I am a paid contributor.