April 16, 2015
Key Lime Crinkle Cookies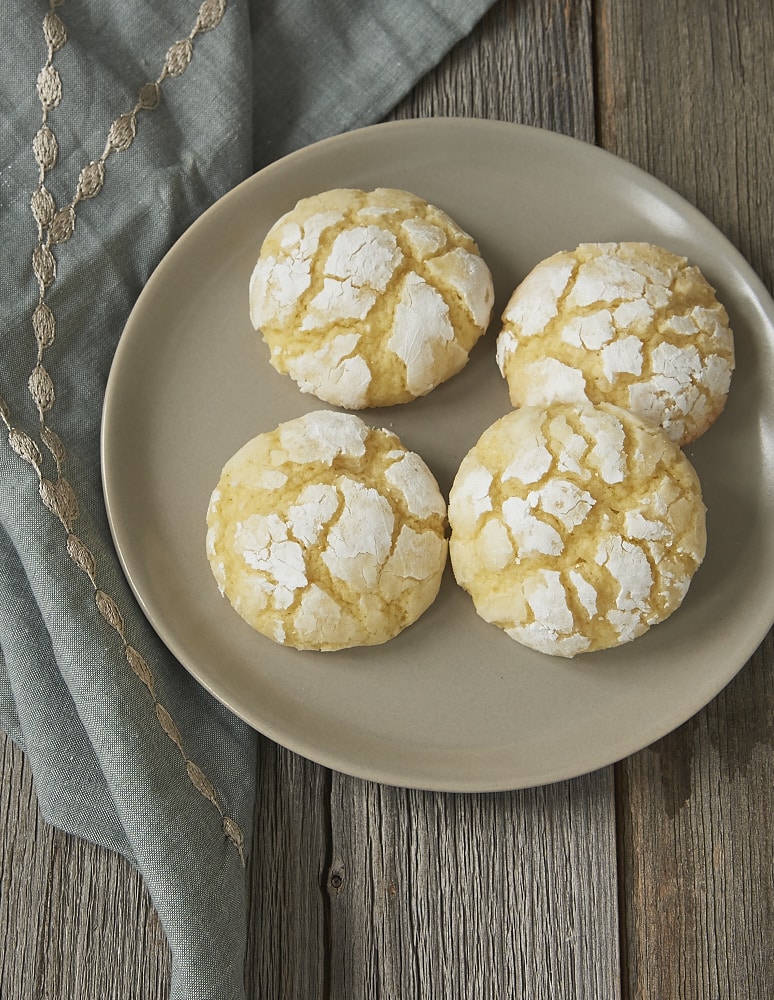 I frequently use limes in my kitchen, but more often in cooking than baking. I suppose that I tend to think more about lemons than limes when baking. But recently, I spied a bag of Key limes while I was shopping and snatched them up with no real plans as to what I would do with them.
After a bit of thought, I got busy zesting and juicing, and turned them into these Key Lime Crinkle Cookies. I have such a soft spot for crinkle cookies. I just love all those cracks and crevices on top surrounded by all that confectioners' sugar!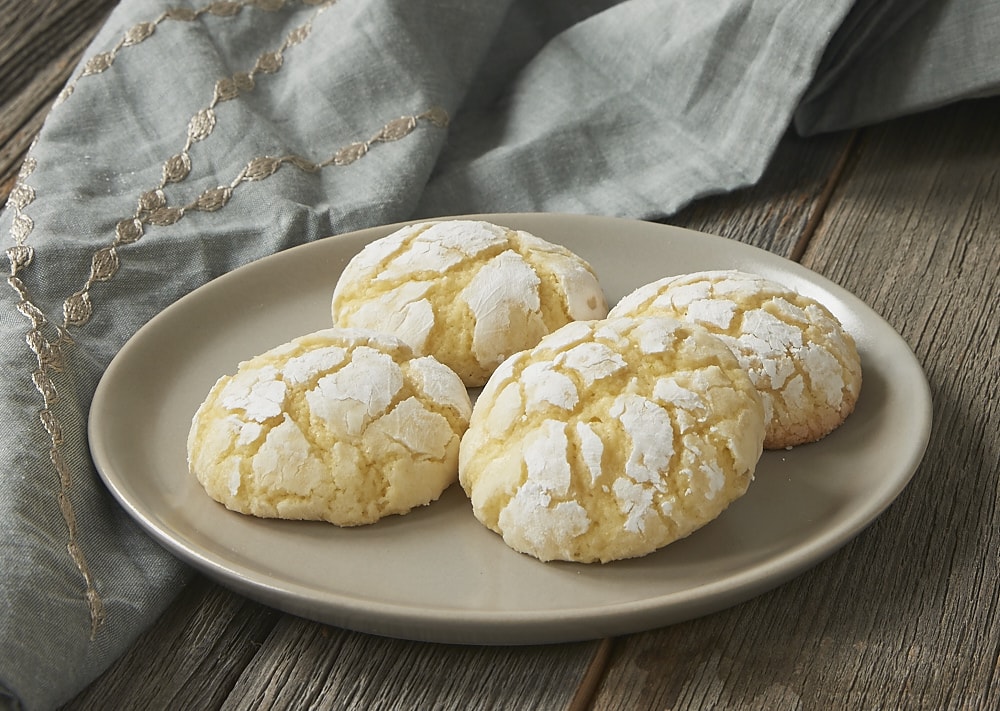 The tart flavor of Key limes lends itself well to these crinkle cookies. That extra bit of sweetness that comes from rolling the cookies in confectioners' sugar is the perfect complement to all that tartness.
These beauties are a perfect springtime cookie. They're sweet, tart, and soft. And they have that fresh, light flavor I always associate with citrus desserts. If you love that fresh citrus flavor, too, then grab some limes and get rolling!

Key Lime Crinkle Cookies
Prep Time:20 minutes
Cook Time:18 minutes
Total Time:36 cookies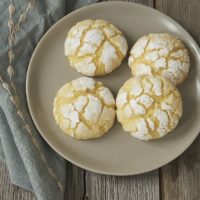 Ingredients:
2 & 1/2 cups all-purpose flour
1 teaspoon baking powder
1 teaspoon Key lime zest
1/2 teaspoon salt
1/2 cup unsalted butter, softened
1 & 1/4 cups granulated sugar
2 large eggs
1 tablespoon Key lime juice
1/2 cup confectioners' sugar, sifted
Directions:
Whisk together the flour, baking powder, zest, and salt. Set aside.
Using an electric mixer on medium speed, beat the butter and sugar until light and fluffy. Add the eggs, one at a time, mixing well after each addition. Mix in the lime juice.
Reduce mixer speed to low. Gradually add the flour mixture, mixing just until combined.
Refrigerate dough for 30 minutes.
Preheat oven to 350°. Line baking sheets with silicone liners or parchment paper. Place the confectioners' sugar in a small bowl.
Using a tablespoonful of dough at a time, roll chilled cookie dough into balls. Then roll each in confectioners' sugar, making sure to coat thoroughly.
Place cookies on the prepared pans, leaving about 2 inches between the cookies. Bake 15 to 18 minutes, or until the edges are lightly browned.
Cool the cookies on the pan for 5 minutes. Then transfer them to a wire rack to cool completely.
This recipe was originally developed for Clabber Girl, where I am a paid contributor.