In a strange turn of events, it seems I have baked something with neither chocolate nor nuts. For those of you who are astonished, I think I may have redeemed myself by the presence of cream cheese frosting.
I am further redeemed by the perfection that is these cupcakes. Oh, my, but they're good. Basically, these lovely little pound cakes are loaded with brown sugar, creating a wonderful caramel-like flavor. Then, they are topped off with an amazingly simple, delicious cream cheese frosting that features even more brown sugar.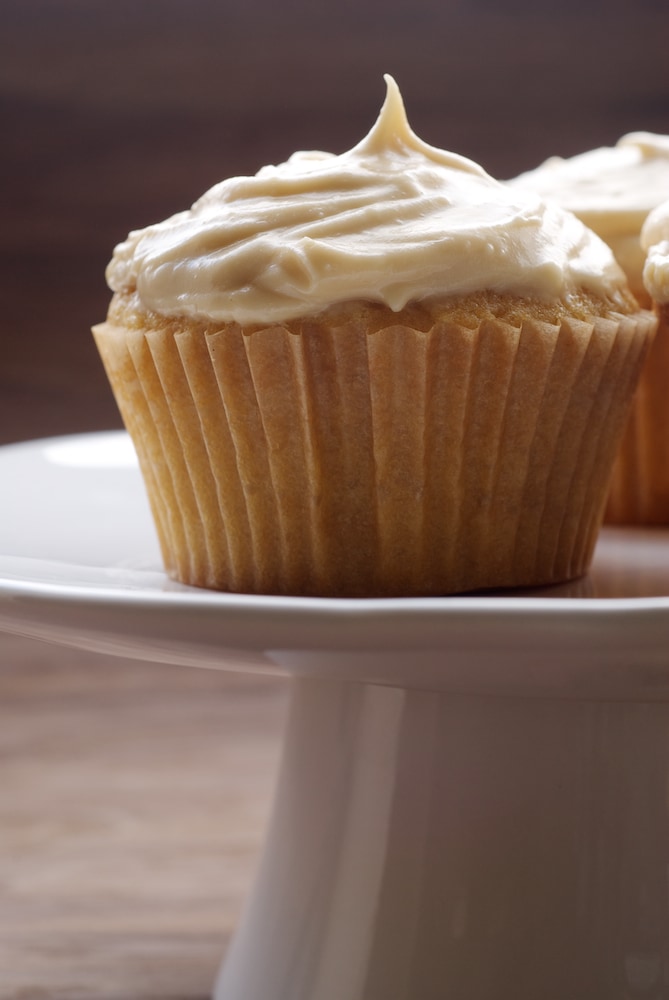 The recipe comes from Martha Stewart's Cupcakes, which has yet to steer me wrong. Remember these beauties? Or how about these?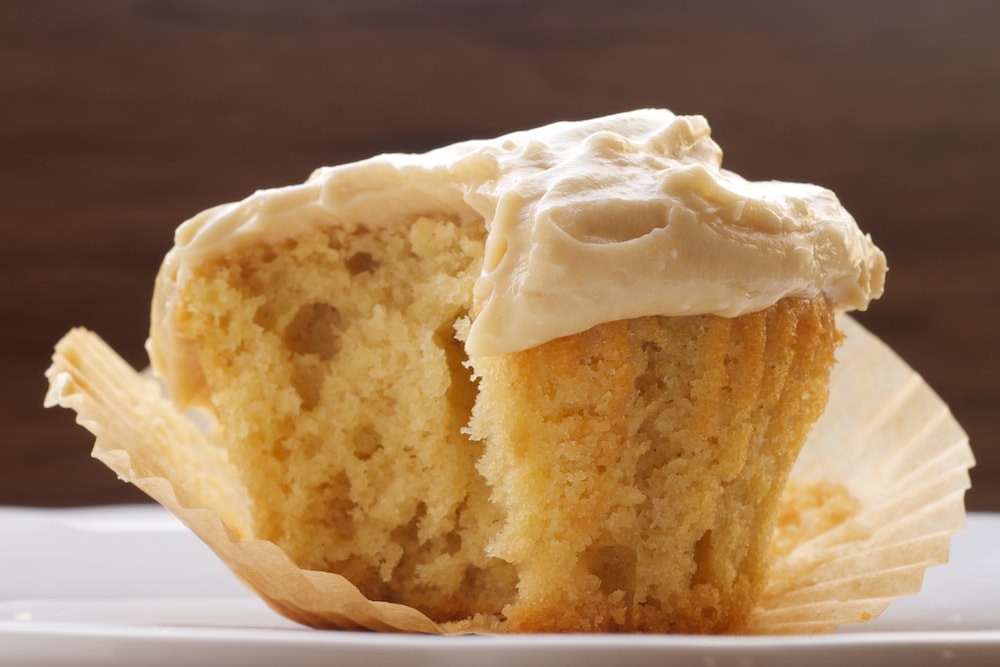 It's not often I make cupcakes. I can tell you, though, that these are some of the best I've ever had the pleasure to eat. If you're a fan of brown sugar and cream cheese, I think you'll agree.