January 2, 2012
Brown Sugar Pound Cakes with Brown Sugar Cream Cheese Frosting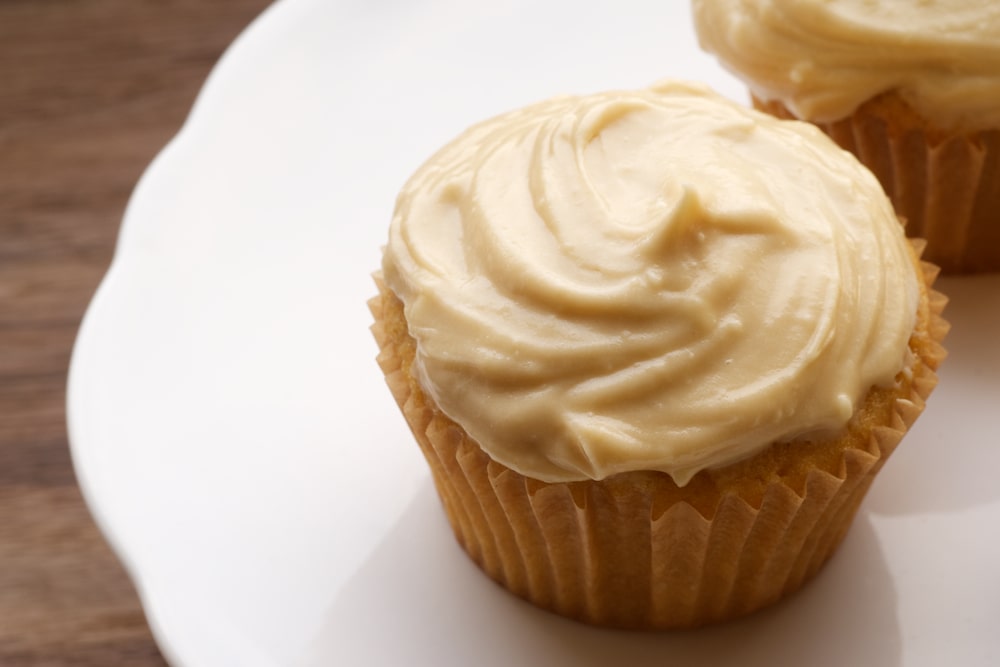 In a strange turn of events, it seems I have baked something with neither chocolate nor nuts. For those of you who are astonished, I think I may have redeemed myself by the presence of cream cheese frosting.
I am further redeemed by the perfection that is these cupcakes. Oh, my, but they're good. Basically, these lovely little pound cakes are loaded with brown sugar, creating a wonderful caramel-like flavor. Then, they are topped off with an amazingly simple, delicious cream cheese frosting that features even more brown sugar.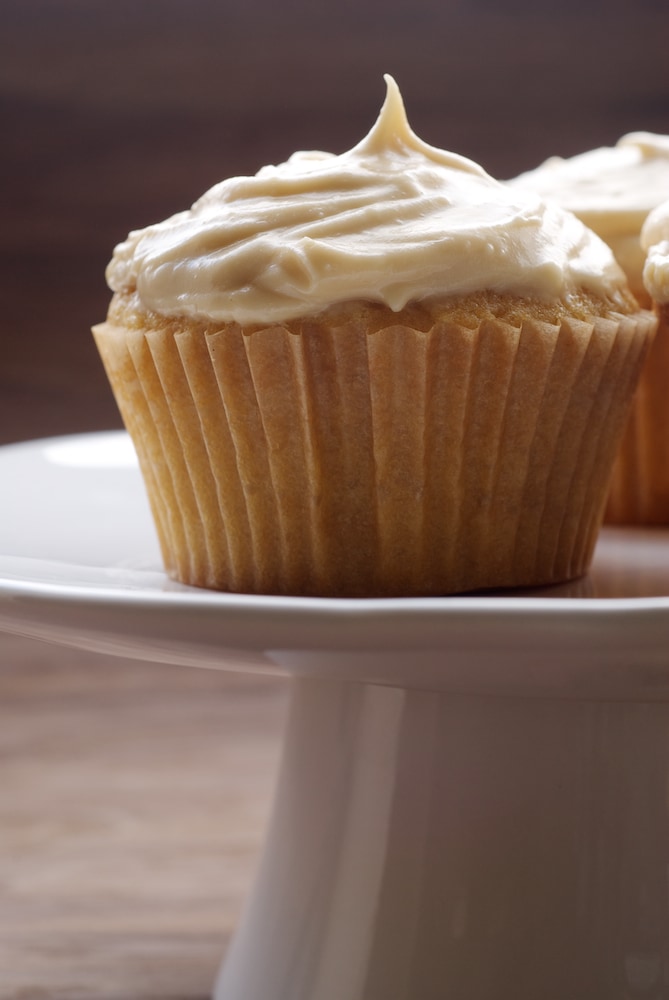 The recipe comes from Martha Stewart's Cupcakes, which has yet to steer me wrong. Remember these beauties? Or how about these?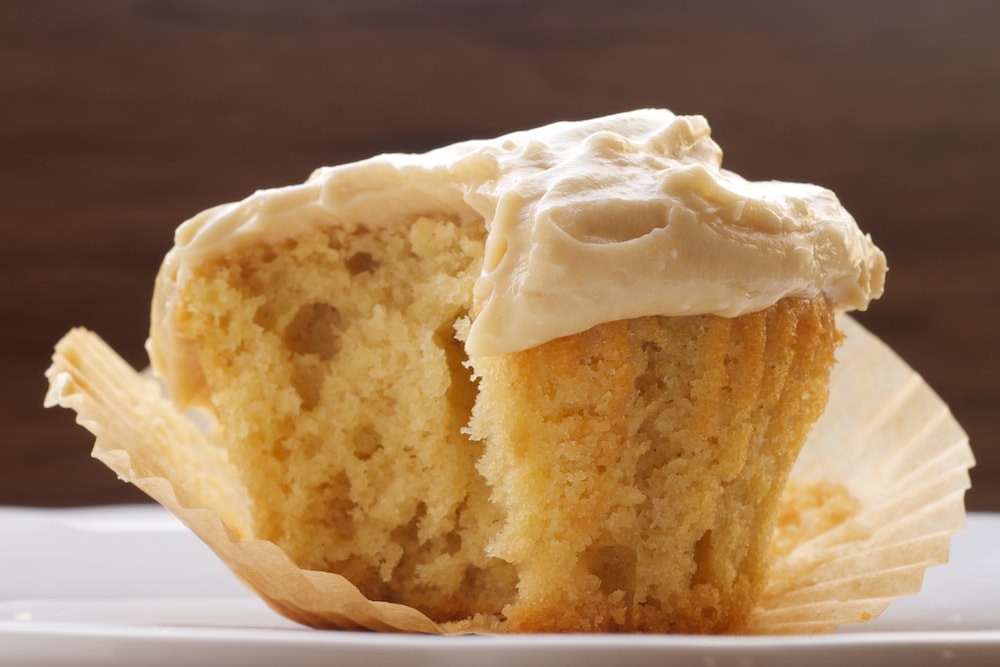 It's not often I make cupcakes. I can tell you, though, that these are some of the best I've ever had the pleasure to eat. If you're a fan of brown sugar and cream cheese, I think you'll agree.
Brown Sugar Pound Cakes with Brown Sugar Cream Cheese Frosting
Yield: 24 cupcakes
Prep Time: 25 minutes
Cook Time: 30 minutes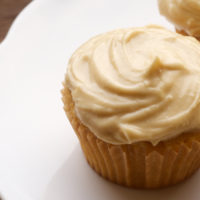 Ingredients:
For the pound cakes:
3 cups all-purpose flour
2 teaspoons baking powder
1/2 teaspoon salt
1 cup unsalted butter, at room temperature
2 & 1/4 cups packed light brown sugar
4 large eggs, at room temperature
3/4 cup buttermilk
For the frosting:
1/2 cup unsalted butter, at room temperature
8 ounces cream cheese, at room temperature
1 cup packed light brown sugar
Directions:
To make the pound cakes:
Preheat oven to 325°. Line standard muffin tins with liners.
Whisk together flour, baking powder, and salt. Set aside.
Using an electric mixer on medium speed, beat butter and brown sugar until pale and fluffy. Add eggs, one at a time, beating well after each addition. Add flour mixture in three batches, alternating with buttermilk. Beat until well-combined after each addition.
Fill lined cups 3/4 full with batter. Bake 25-30 minutes, or until a wooden pick inserted in the center comes out clean. Cool on wire racks 10 minutes. Then, remove from pans to cool completely.
To make the frosting:
Using an electric mixer on medium speed, beat butter, cream cheese, and brown sugar until smooth.
Frost cupcakes immediately, or refrigerate frosting for up to 3 days. After refrigerating, bring to room temperature and beat on low speed until smooth.