These individual Brown Sugar Pound Cakes are an ode to the deliciousness of simplicity. Brown sugar stars in both the cakes and the frosting for an irresistible caramel-like flavor.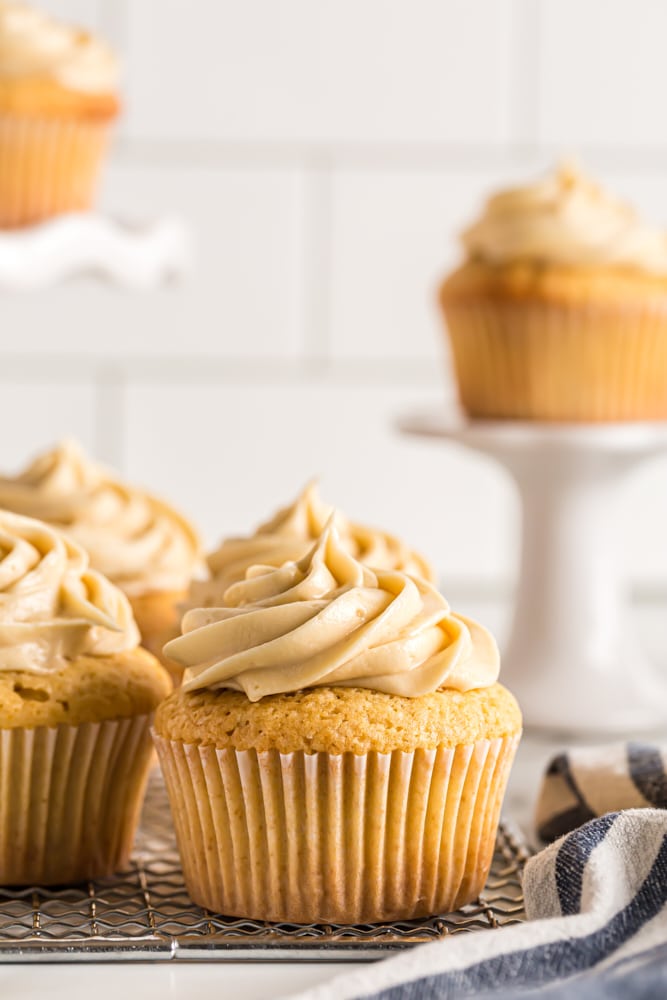 Brown Sugar Pound Cakes
When most of us think of dessert, we are likely to conjure images of decadent, elaborate treats with big flavor. It's easy to forget that sometimes the simplest things can be among the best.
These Brown Sugar Pound Cakes are a testament to that kind of simplicity. Keeping the focus on the wonder that is brown sugar creates a fantastic caramel-like flavor in these cakes. And they have that fantastic pound cake texture, just in single-serving size.
And the flavor theme continues in the frosting, sweetening cream cheese frosting with even more brown sugar. It's sweet and creamy and really just delicious.
Oh, my, but these little cakes are good. I don't make cupcakes all that often, but these are some of the best I've ever had the pleasure to eat. If you're a fan of brown sugar and cream cheese, I think you'll agree!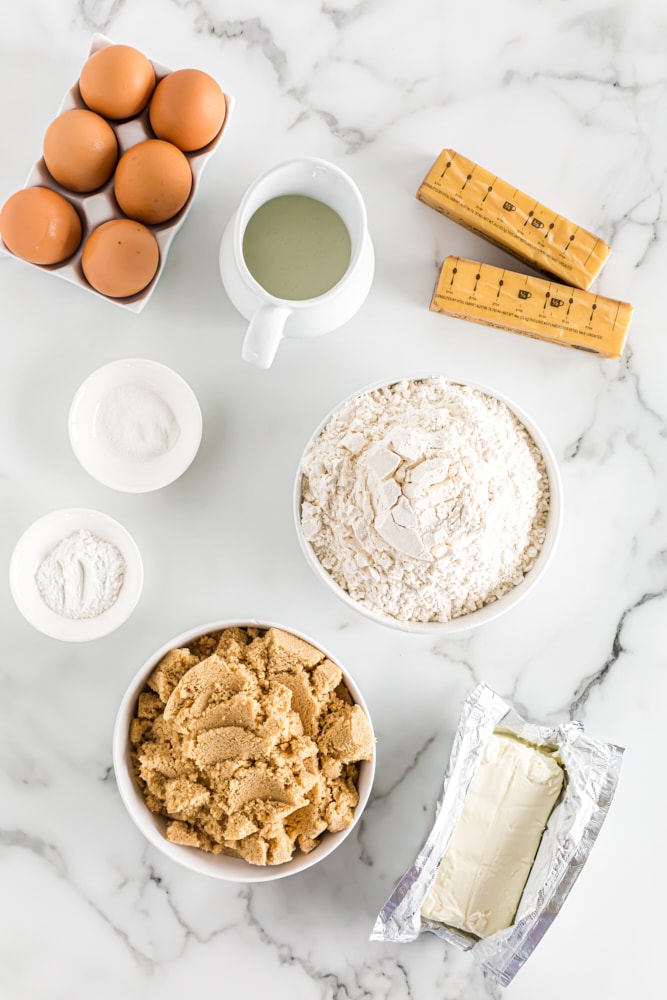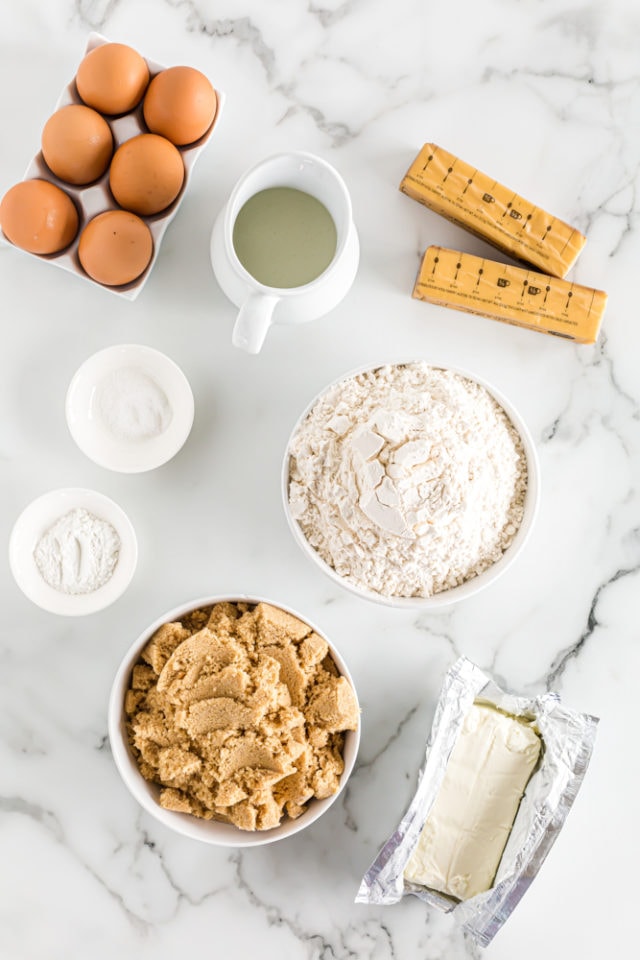 What You'll Need
If you bake with regularity, you're likely to have just about everything you need to make these Brown Sugar Pound Cakes!
For the pound cakes:
All-purpose flour – Measure by weight for best results. If you don't have a scale, use the spoon and sweep method.
Baking powder
Salt
Unsalted butter – Let the butter sit at room temperature for about half an hour before baking so that it can soften properly.
Light brown sugar – If your brown sugar has hardened, don't fret because it can be fixed easily. See How to Soften Brown Sugar for a few options to get your brown sugar in baking shape!
Eggs – Set these out along with the butter so they'll mix more easily and create a better texture for the cakes.
Buttermilk – Grab the buttermilk out of the refrigerator when you set out the butter and eggs. Out of buttermilk? Try one of these buttermilk substitutes.
For the frosting:
Unsalted butter – Make sure it's properly softened so it will mix easily.
Cream cheese – Full-fat cream cheese works best. Be sure to let it come to room temperature so that your frosting will be smooth and lump-free.
Light brown sugar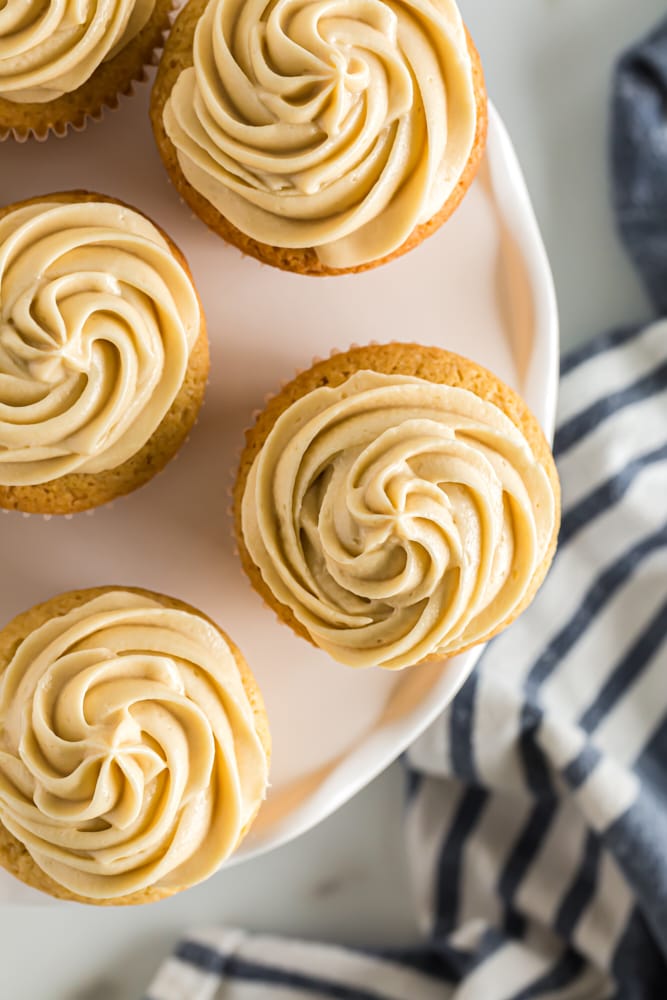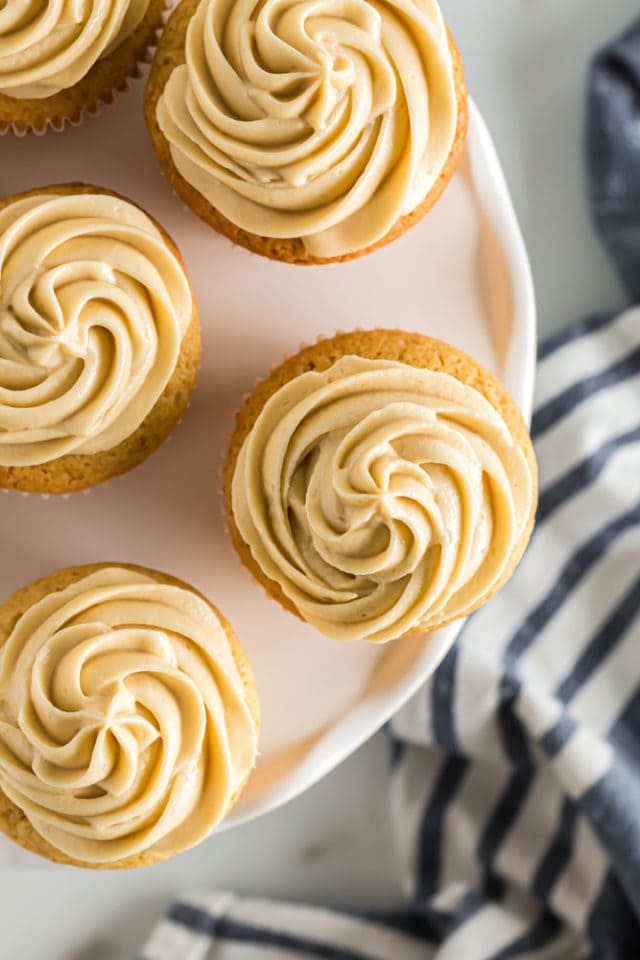 How to Make Brown Sugar Pound Cakes
This is a really simple recipe that's suitable for bakers of all skill levels. You'll need an electric mixer, muffin pans, and whatever you'd like to use for decorating with the frosting.
Prepare for baking. Heat the oven to 325°F. Line 24 standard muffin cups with paper liners. Alternatively, you can skip the liners and grease the cups.
Combine the dry ingredients. Whisk together the flour, baking powder, and salt.
Combine the wet ingredients. With an electric hand mixer or stand mixer, beat the butter and brown sugar until lightened and fluffy. Add the eggs, one at a time, mixing well after adding each.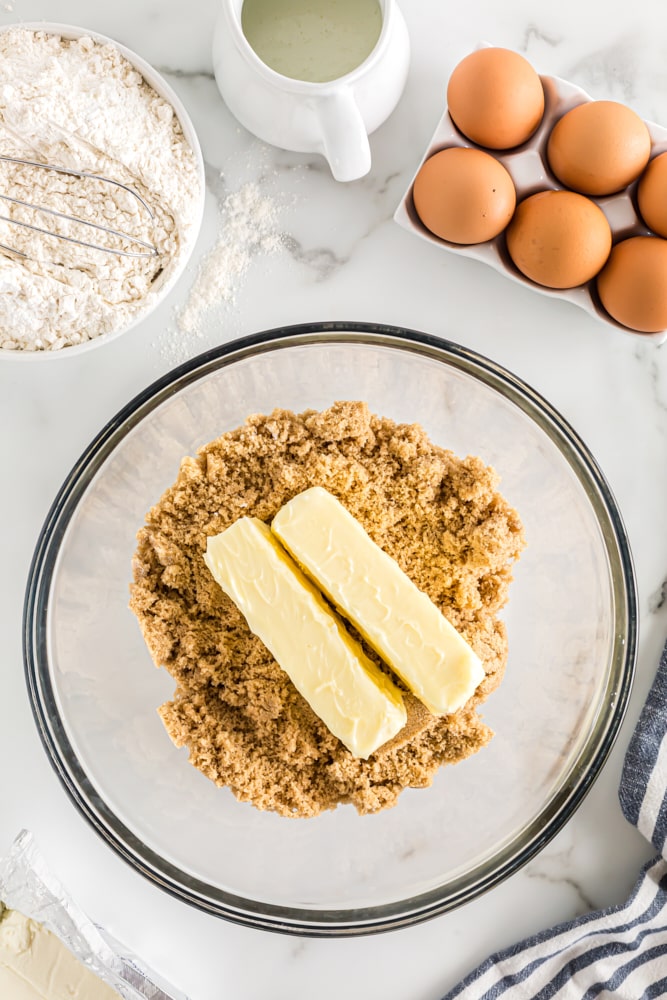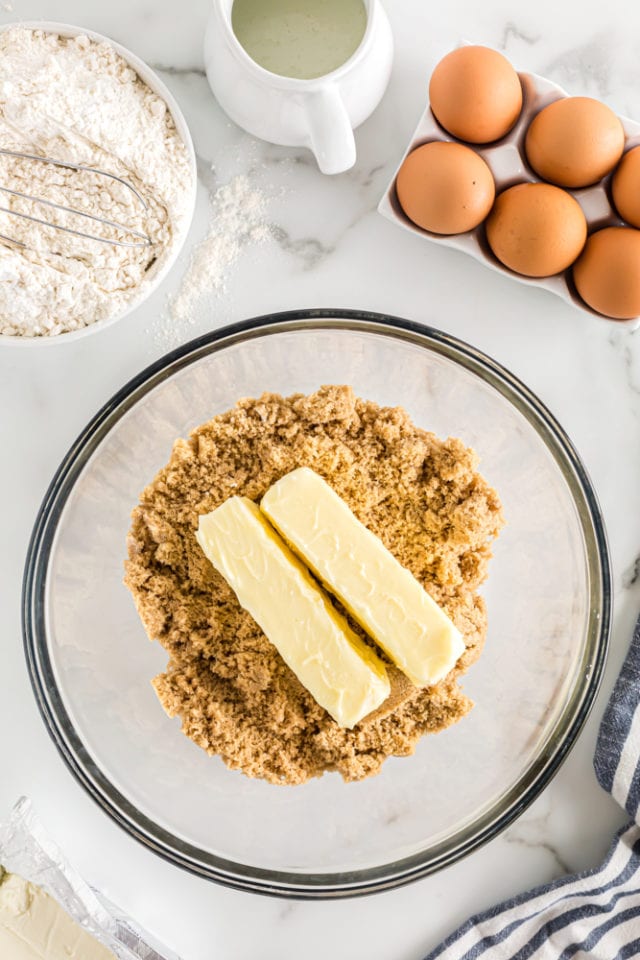 Add the dry ingredients and buttermilk to the wet ingredients. While continuing to mix, add the flour mixture in three portions, alternating with two portions of the buttermilk. Mix just until combined.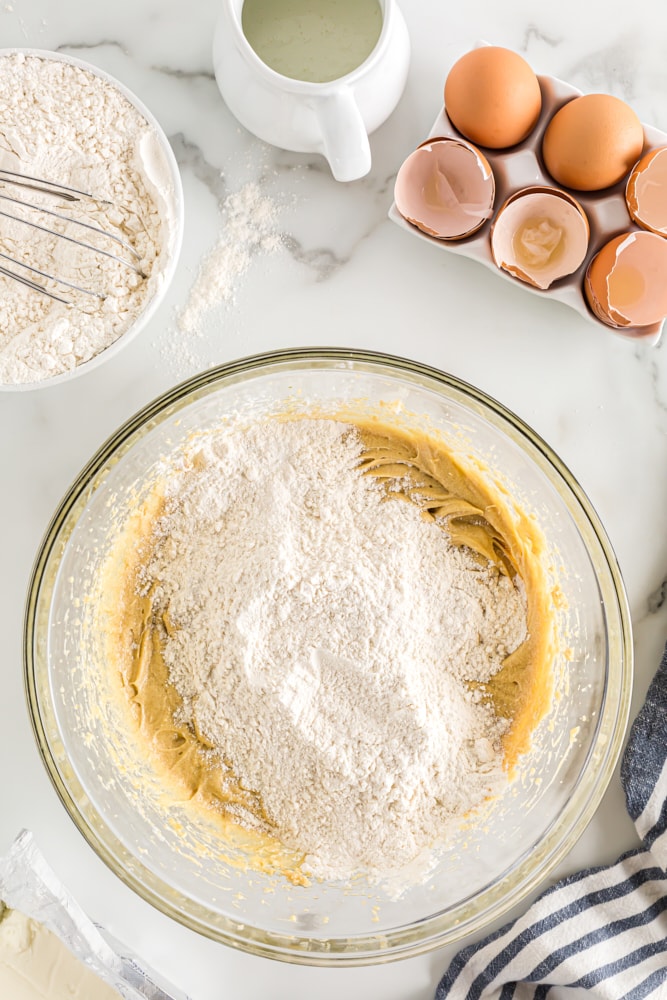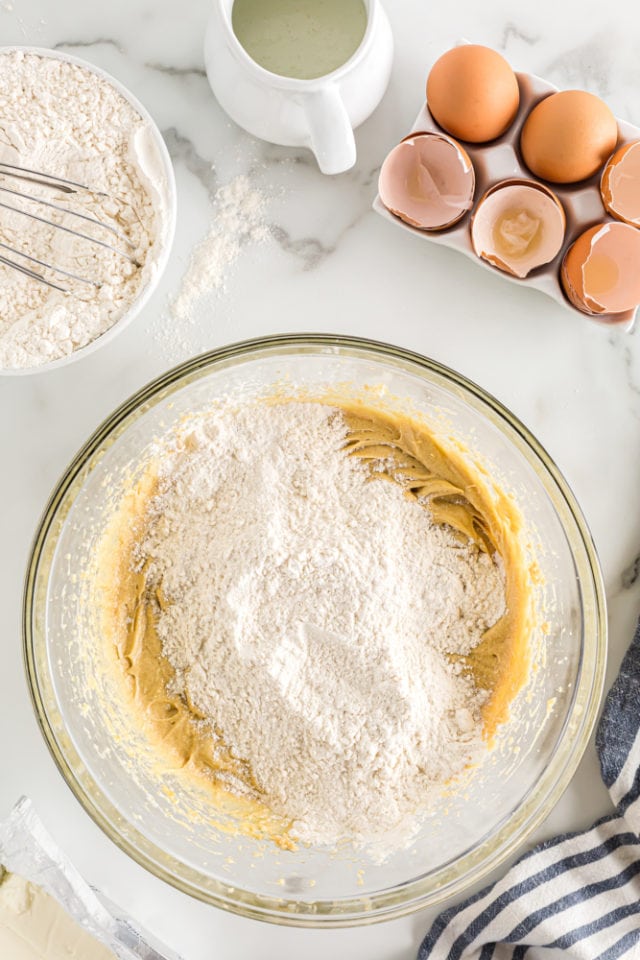 Fill the pans and bake. Divide the batter among the muffin cups, filling each about 3/4 full. Bake for 25 to 30 minutes, or until a pick inserted into the center comes out clean.
Cool the cakes. Place the pans on wire racks and allow the cakes to cool for 10 minutes. Then remove the cakes from the pans and place them on a wire rack to cool completely.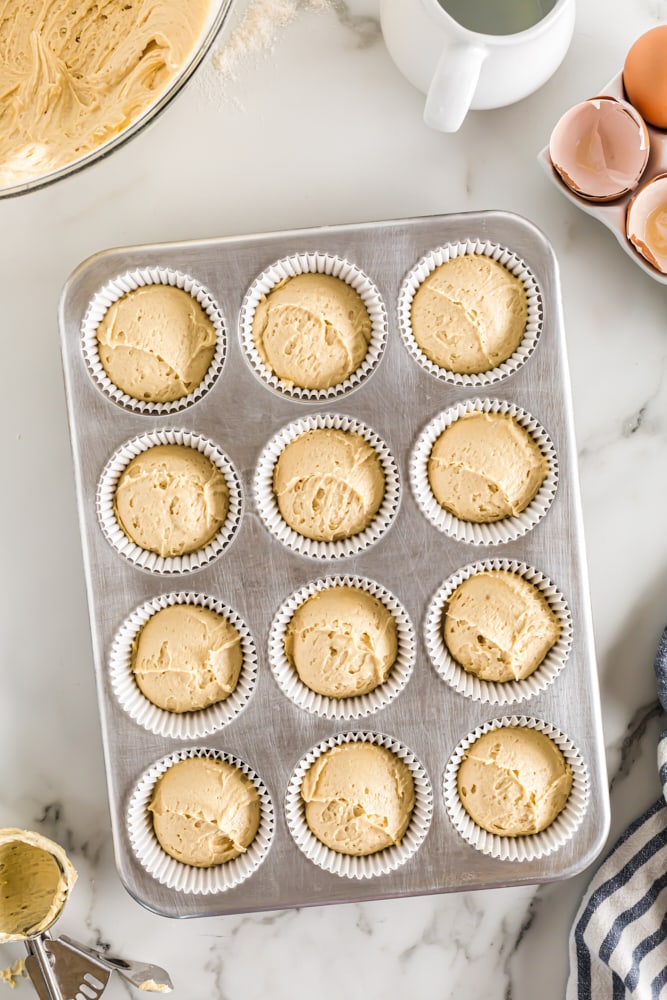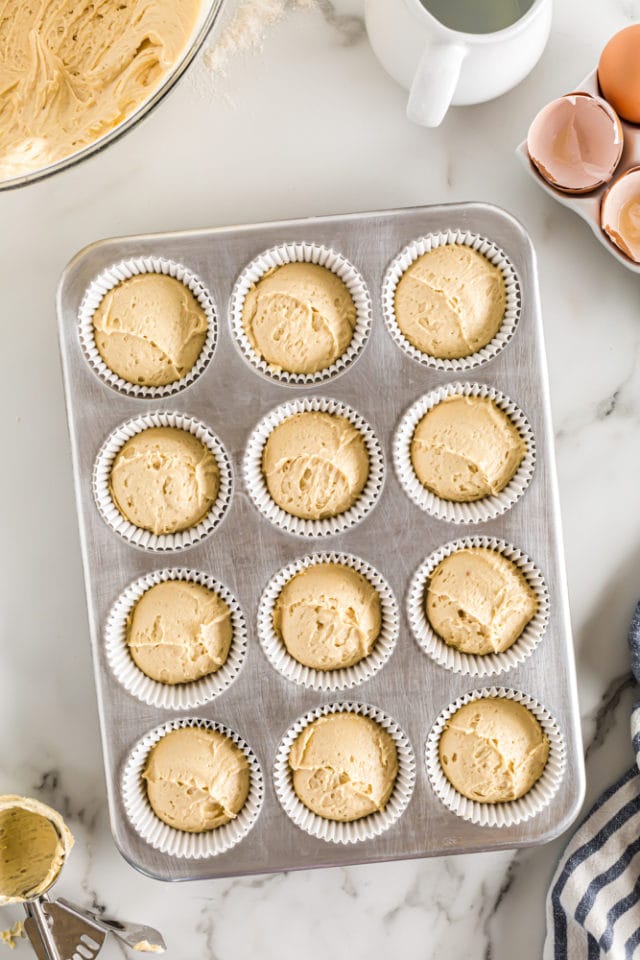 Make the frosting. With an electric mixer on medium speed, beat the butter, cream cheese, and brown sugar until smooth.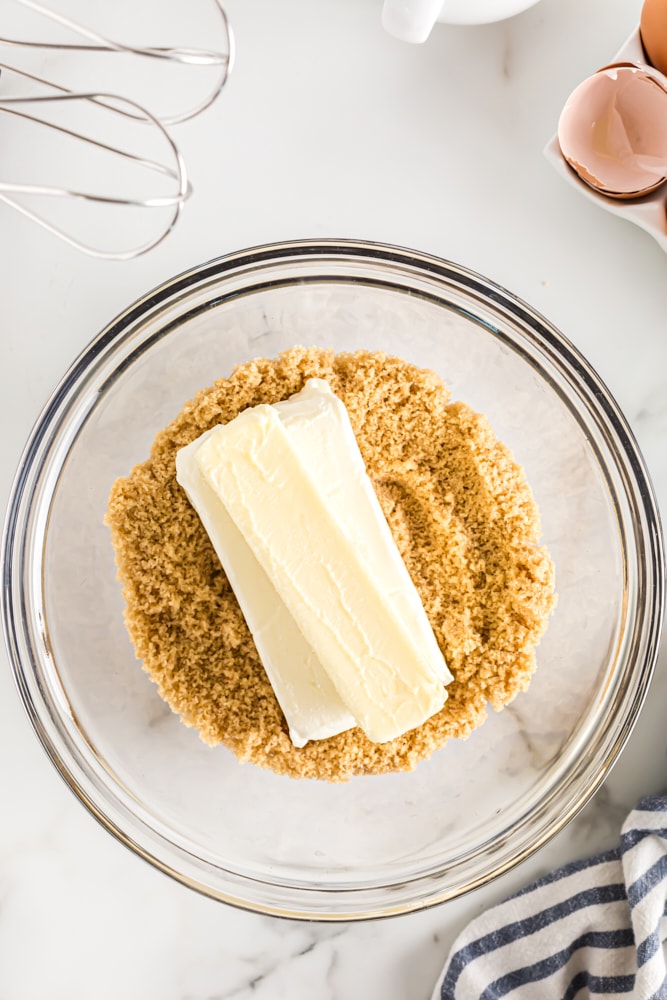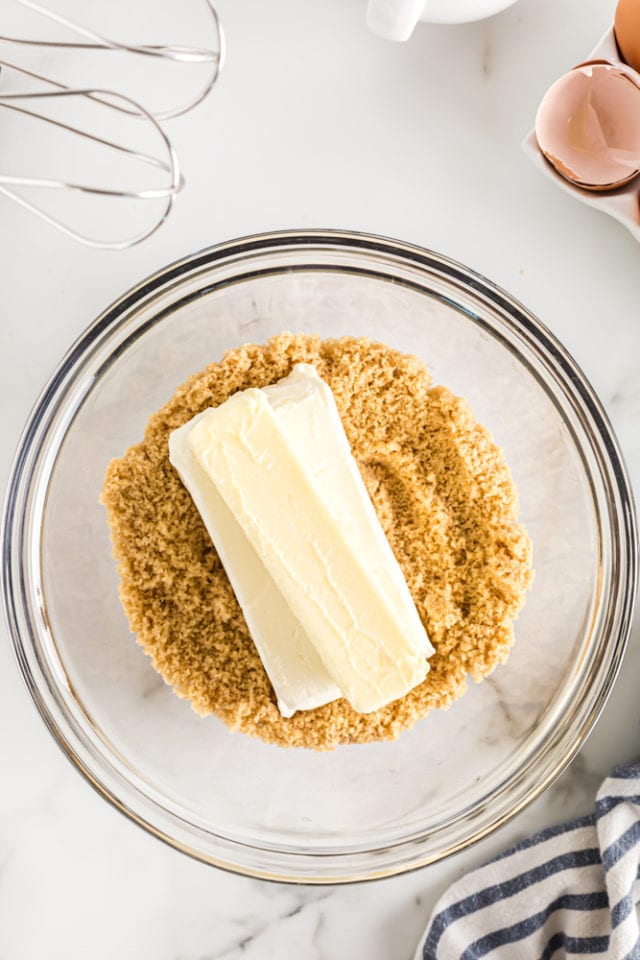 Frost the cakes. Pipe or spread the frosting on the cooled cupcakes.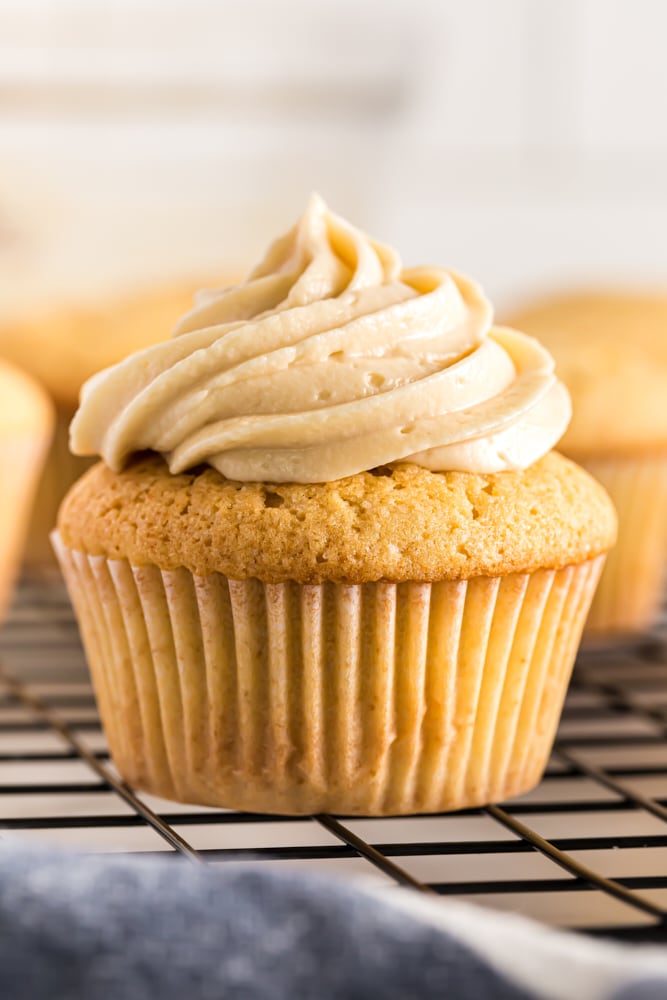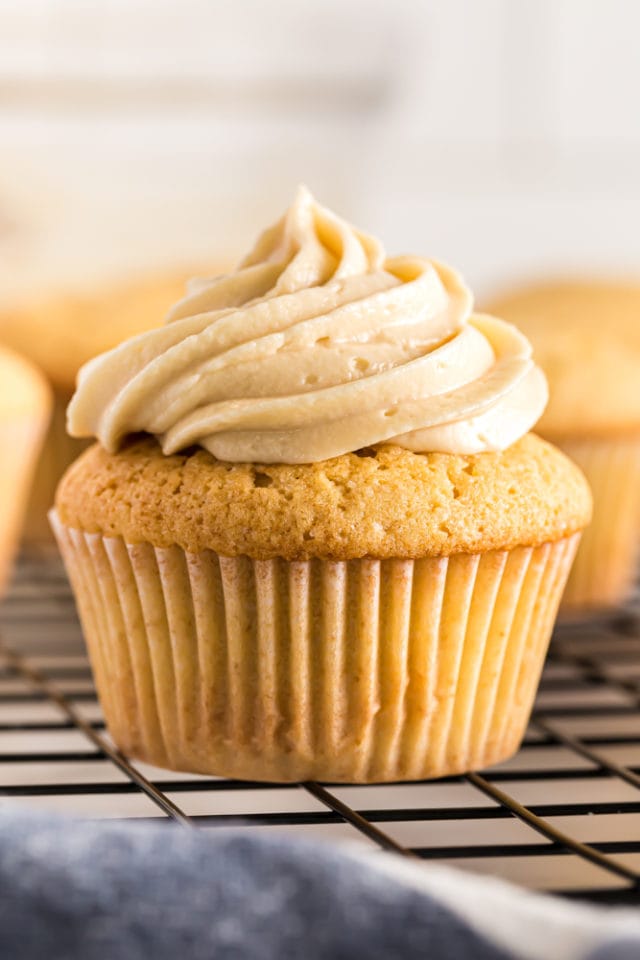 Tips for Success
To line or not to line. This is simply a matter of preference. Lining the pans means softer edges; leaving them unlined means crisper edges. Liners also make transporting the cakes easier.
Use light-colored metal pans. Dark pans tend to over-bake the outside edges while leaving the inside under-baked.
Need to reuse a muffin pan? Be sure to let it cool completely before adding more batter.
Don't over-mix the batter. Too much mixing leads to tough cakes.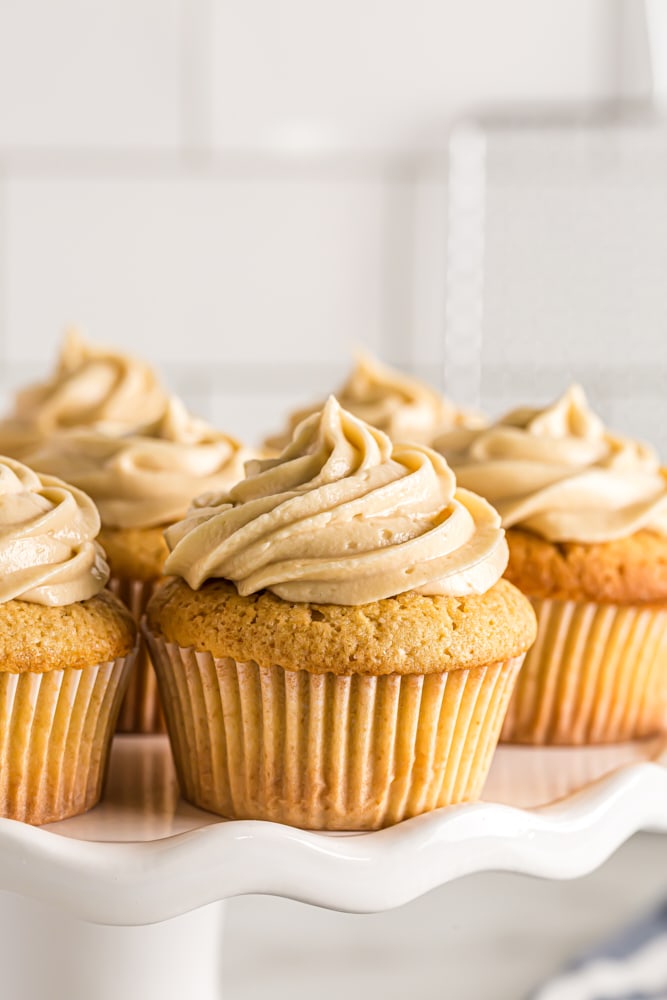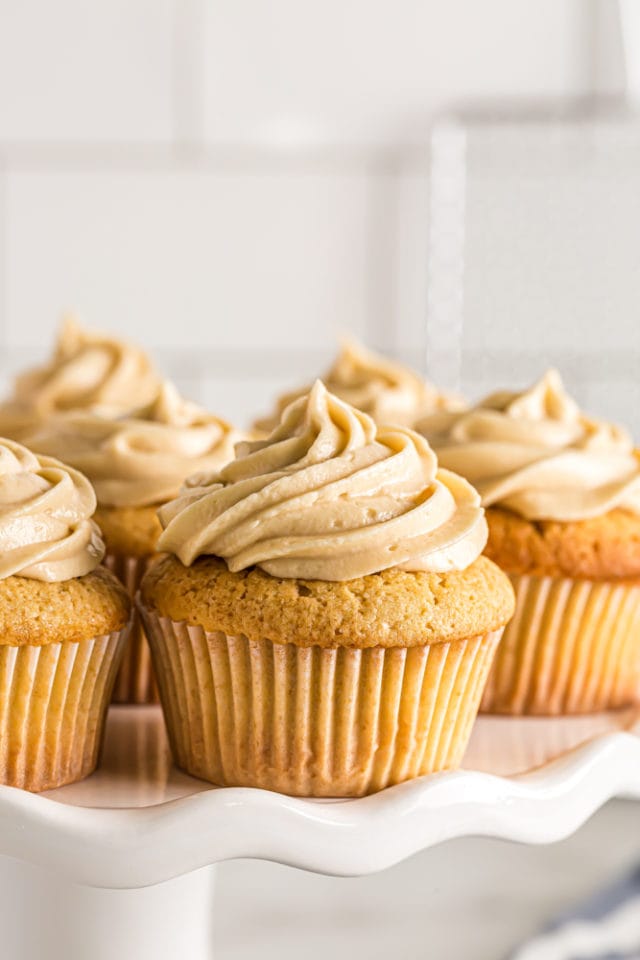 How to Store Brown Sugar Pound Cakes
Cover and refrigerate the frosted cupcakes if they won't be eaten within a few hours. They should keep up to 3 days. Bring to room temperature before serving.
If you won't be serving the cupcakes the same day, consider storing the cupcakes and frosting separately for best results.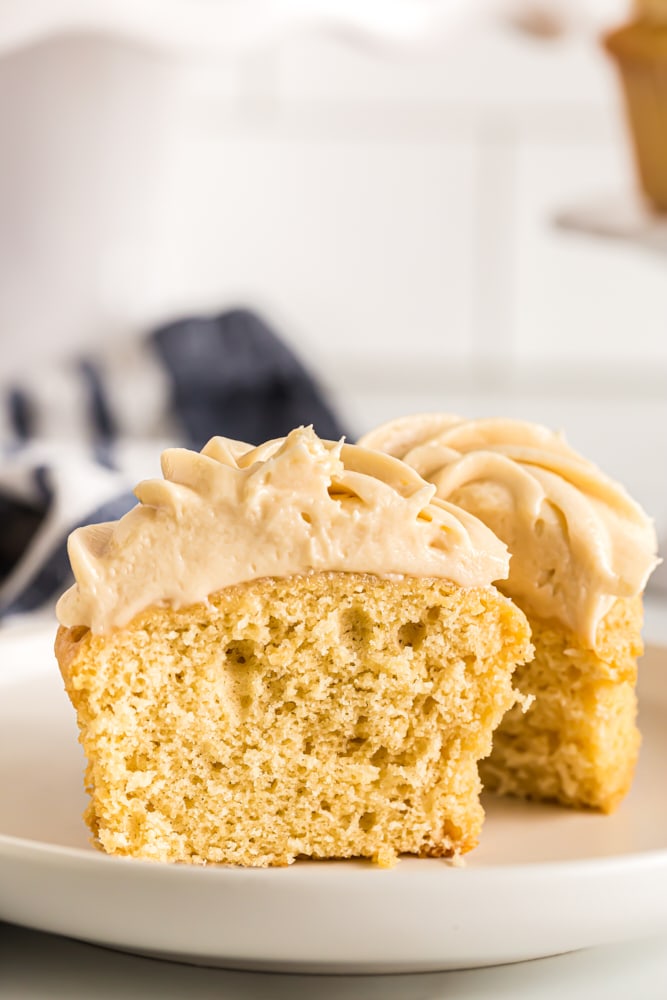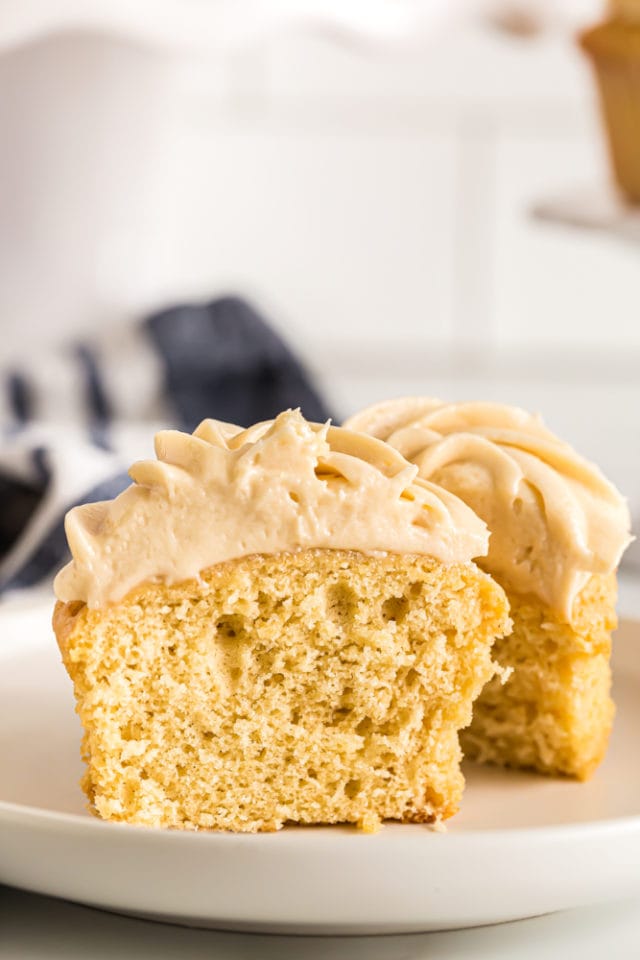 Can These Cakes Be Frozen?
Yes! If you're freezing the frosted cakes, first place them in the freezer uncovered for about half an hour to allow the frosting to harden. Next, wrap them well in a couple of layers of plastic wrap. Finally, wrap them again in aluminum foil or place them in an airtight, freezer-safe container. Thaw overnight in the refrigerator or for about an hour at room temperature.
If you're freezing the cakes and frosting separately, place the cakes in an airtight, freezer-safe container. Place the frosting in an airtight, freezer-safe container. Thaw overnight in the refrigerator. Allow the cakes to come to room temperature before serving. Let the frosting sit at room temperature until it's easy to handle. You may want to beat it briefly with an electric mixer to make it fluffier.