April 23, 2012
Chocolate Peanut Butter Cookies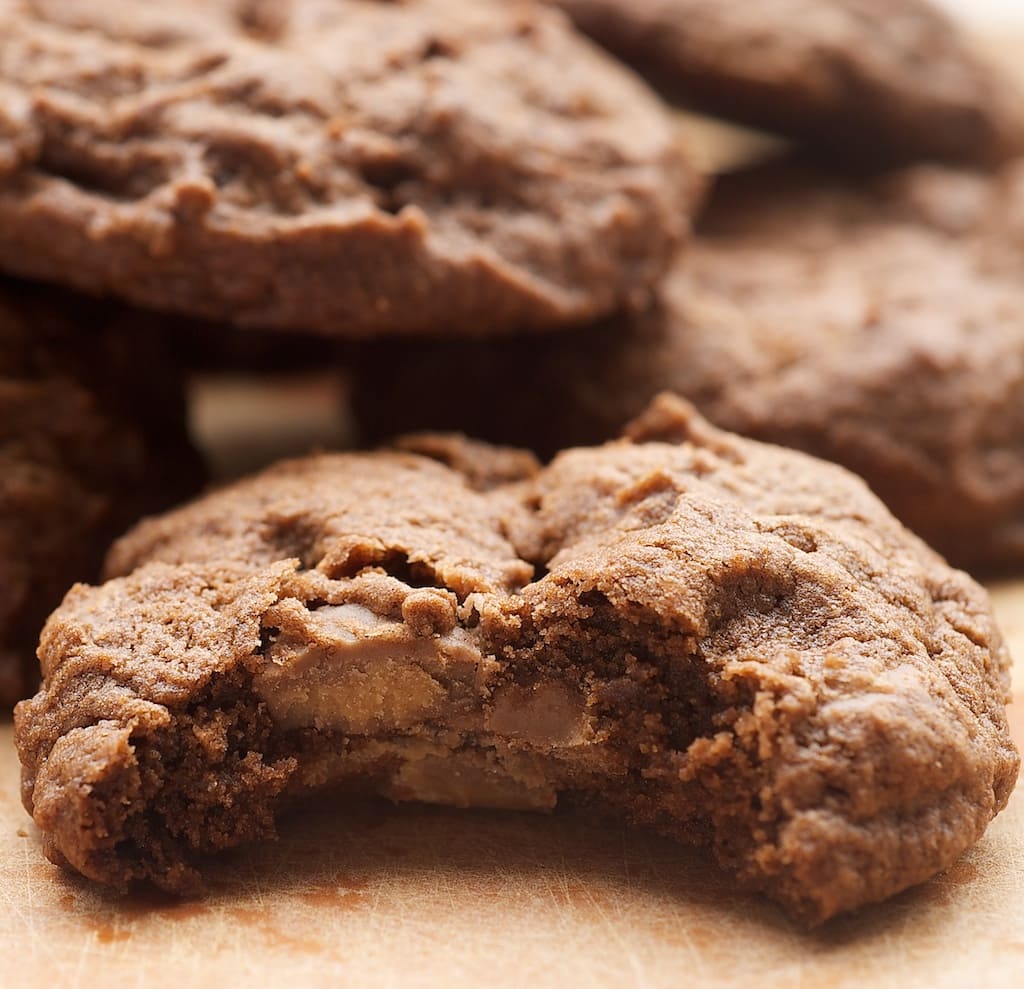 As I stared at the bag of mini peanut butter cups on my counter, my brain was churning with different ideas for what I could bake with them. Having previously used them in cheesecakes, brownies, and blondies, I ruled those out in favor of something different. After a good bit of consideration, I decided to go with this cookie recipe from the source of those peanut butter cups, King Arthur Flour.
Let me tell you, that was a great decision. These aren't just chocolate cookies with peanut butter cups. No, they're chocolate-peanut butter cookies with peanut butter cups. For my fellow fans of that combination, this is the time to get excited. And, to start gathering ingredients. You're gonna want to make these.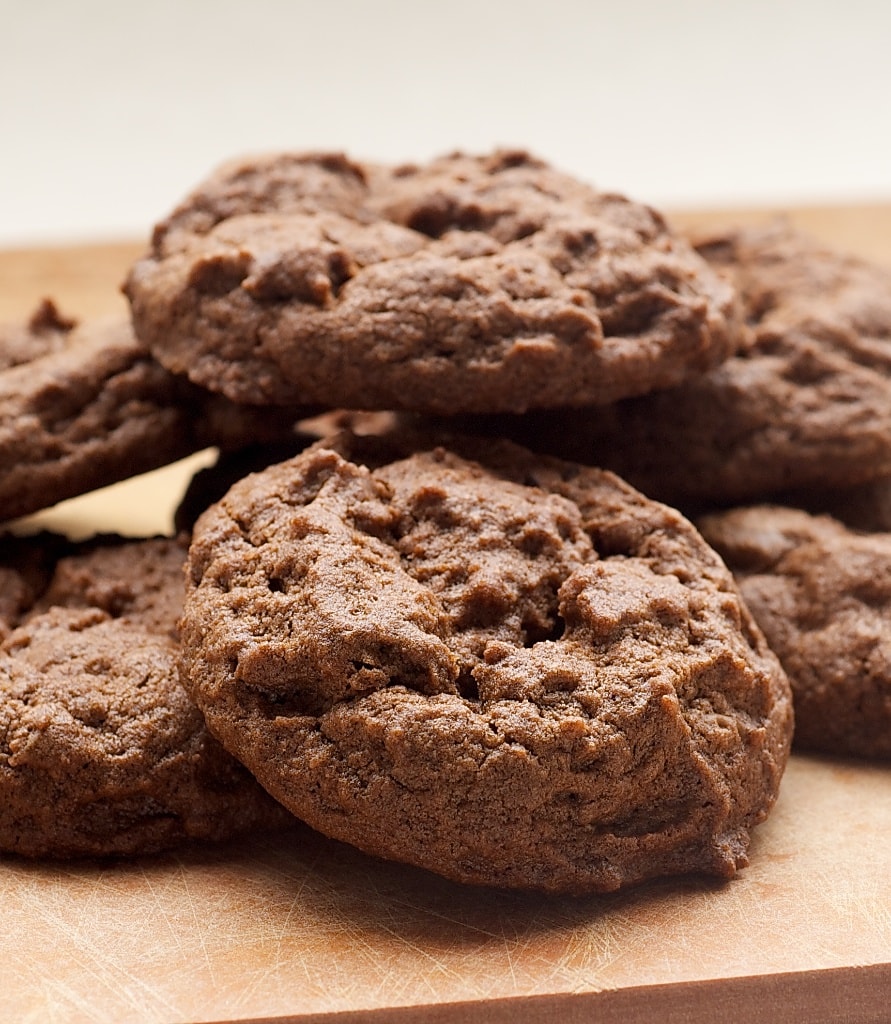 Besides the always-winning flavor duo, my favorite thing about these cookies is their texture. They're so soft and light and chewy and just about perfect.
This is not my first nor will it be my last time baking with the famous chocolate/peanut butter combination. But, I feel confident that it's one of my favorites.
Chocolate Peanut Butter Cookies
Yield: 3 dozen cookies
Prep Time:20 minutes
Cook Time:9 minutes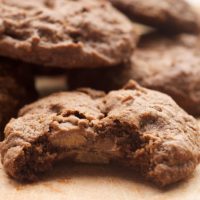 Ingredients:
1 & 1/2 cups all-purpose flour
1/2 cup unsweetened baking cocoa
1/2 teaspoon baking soda
1/4 teaspoon salt
1/2 cup granulated sugar
1/2 cup light dark brown sugar
1/2 cup unsalted butter, softened
1/4 cup smooth peanut butter
1 teaspoon vanilla extract
1 large egg
2 tablespoons water
1 & 1/2 cups mini peanut butter cups
Directions:
Preheat oven to 375°. Grease or line baking sheets.
Whisk together flour, cocoa, baking soda, and salt. Set aside.
Beat sugar, brown sugar, butter, and peanut butter until light and fluffy. Add vanilla, egg, and water, and mix well.
Gradually add dry ingredients, mixing well. Stir in peanut butter cups.
Drop dough by tablespoonfuls onto prepared pans. Flatten each cookie to about 1/2-inch thick.
Bake 7-9 minutes, or until cookies are set. Cool cookies on pan on wire rack.