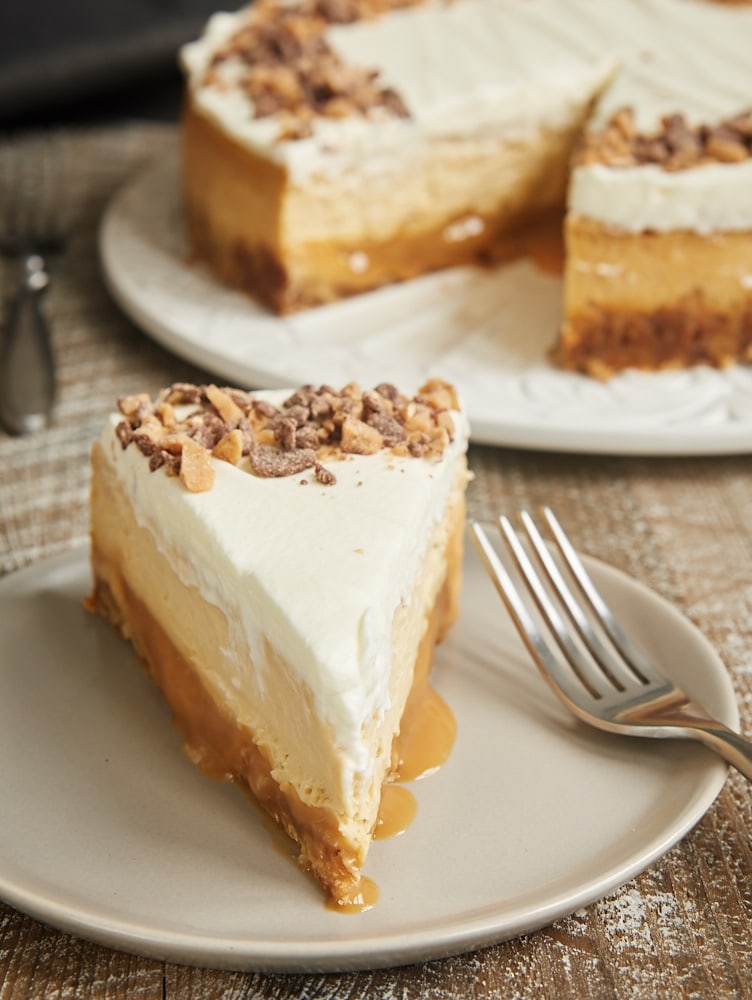 I love cheesecake just about any way I can get it, from the simple, no-frills varieties to the over-the-top wonders. This Brown Sugar Caramel Cheesecake falls somewhere in between, combining a few simple flavors in all of its layers of deliciousness.
Let's start from the bottom and work our way up. First, the crust is much like an oatmeal cookie. It's buttery and sweet and chewy and really just delightful. It also has just a hint of cinnamon to give it a little extra flavor that complements all the good stuff on top of it.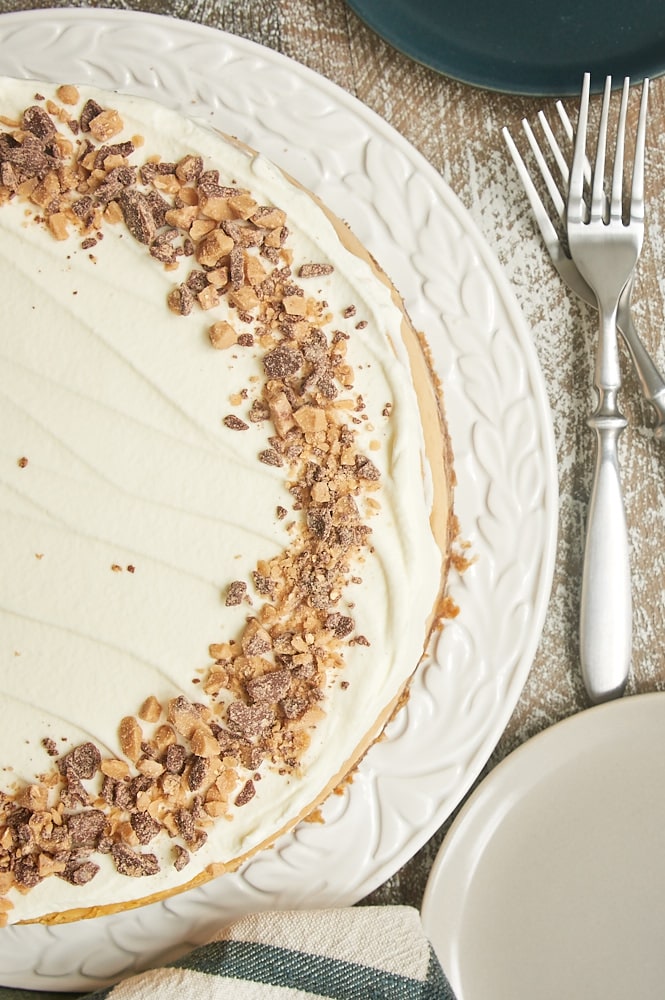 Next comes a layer of caramel. This is the quick and easy version of caramel that starts with a bag of soft caramels. I often make caramel this way in multi-step recipes because it takes a lot less time and attention than making caramel from scratch. It chills well without getting too hard to slice, and it gets nice and gooey after it's plated and allowed to sit for a few minutes.
On top of the caramel is a variation of a classic cheesecake filling. But this one is made with all brown sugar to give it a little different flavor. If you're a fan of brown sugar, then you're going to be in dessert heaven. It's sweet and has that hint of caramel-like flavor that brown sugar lends to baked goods.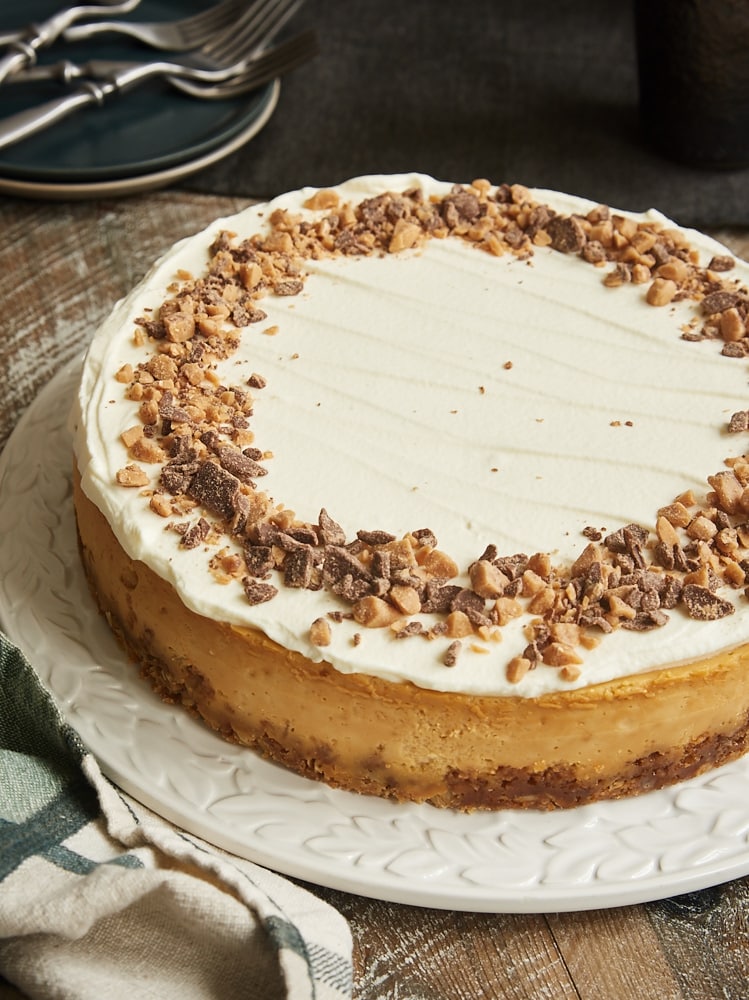 To top it all off, there's some simple sweetened whipped cream plus some chocolate toffee bits for garnish. The layer of whipped cream is a bit of an extra sweet indulgence on top of this fantastic cheesecake. I really like the crunch of the toffee bits to go along with this smooth, creamy cheesecake. You could also top it with something else, like toasted nuts or chocolate shavings, or just leave it unadorned if you like.
If you love caramel and brown sugar, then this is the cheesecake for you. The flavor is really just wonderful. All those layers work together perfectly! Even though making each layer takes a bit of time, this cheesecake is still simple to make. It's just the kind of thing when you want an impressive, crowd-pleasing dessert without too much fuss.
Find more cheesecake recipes in the Recipe Index.