September 19, 2011
Peanut Butter Cup Blondies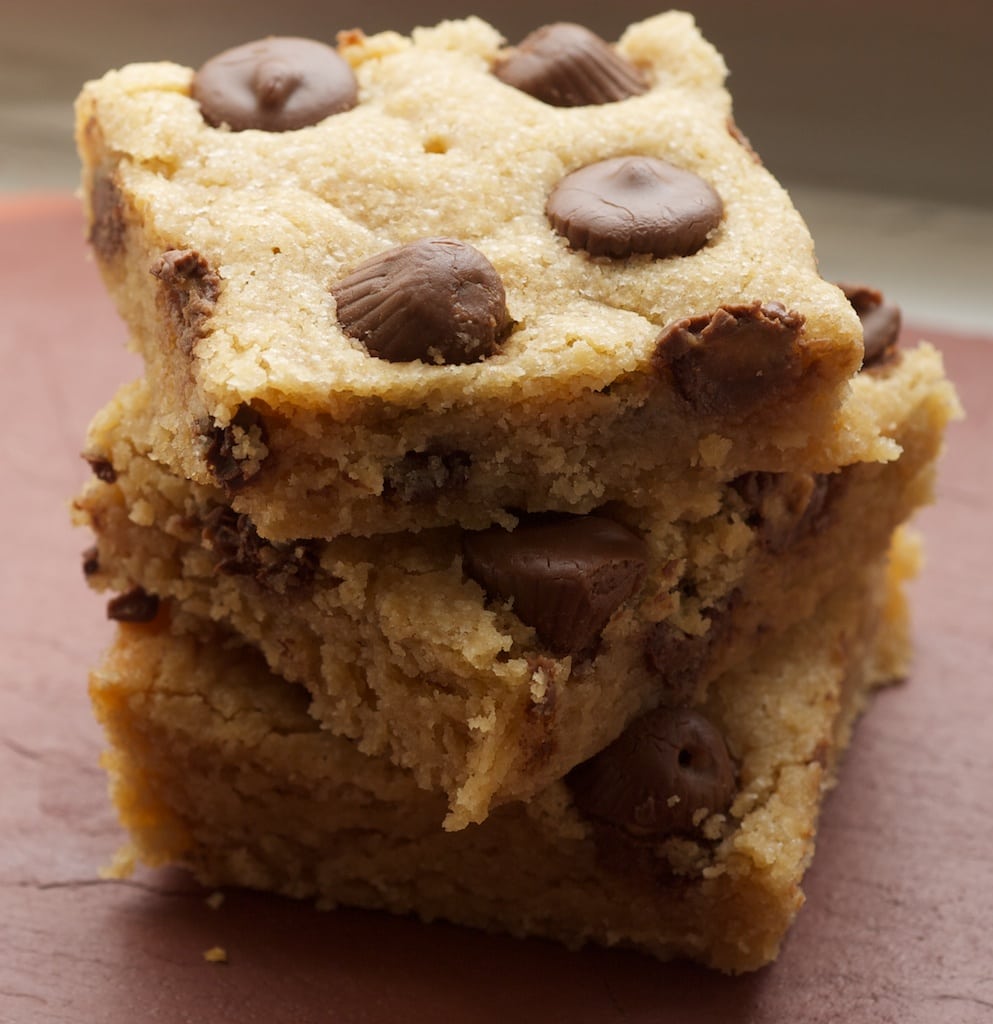 I tend to believe that the combination of chocolate and peanut butter is a good example of the whole being greater than the sum of its parts. I do love them on their own merits individually, but the two together is just something magical.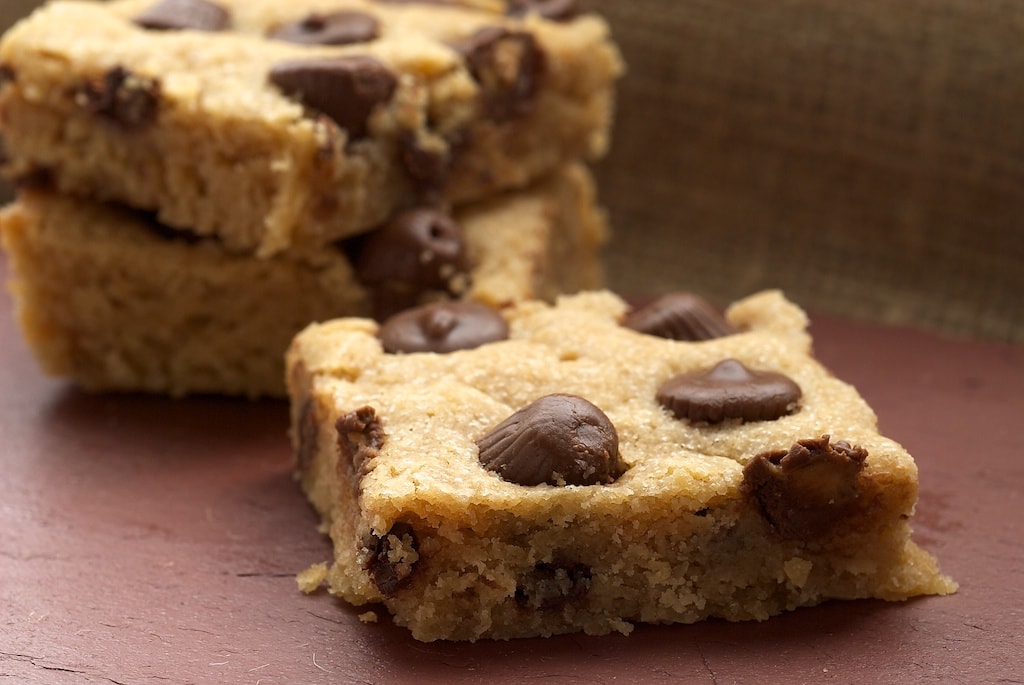 I've lost count of the number of recipes I have collected over the years featuring this flavor pairing. My decision to make this particular recipe was based solely on the fact that I had recently, on a whim, bought a package of miniature peanut butter cups from Trader Joe's. It was either bake with them or slowly eat them until the shame set in.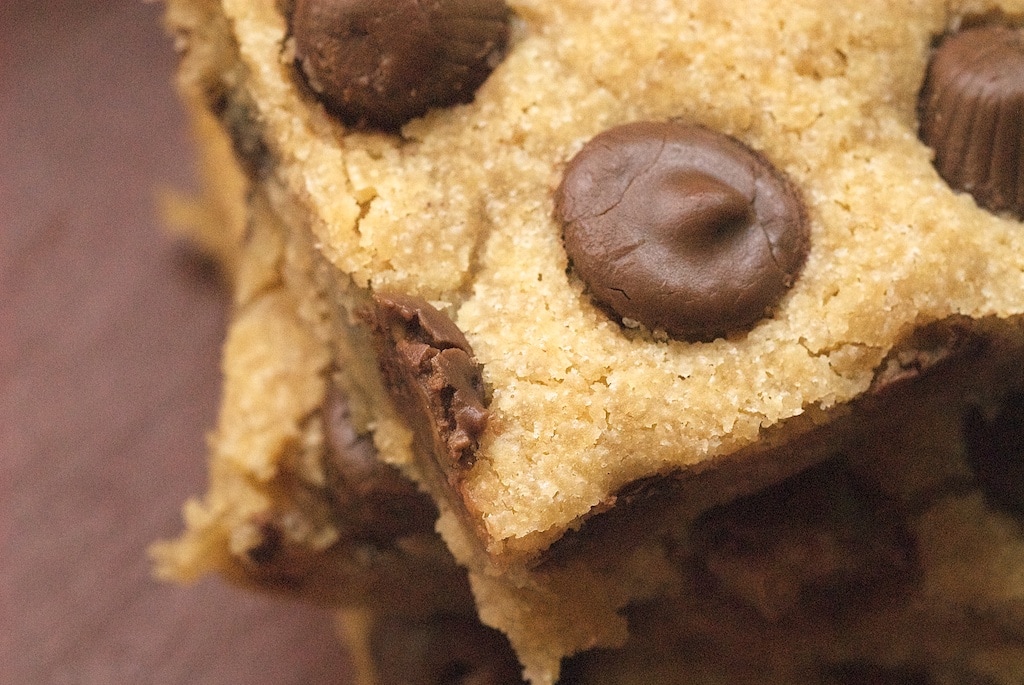 These blondies are a breeze to make. You can go from ingredients to oven in about 20 minutes. That's always a plus for me. And the result is just as pleasing as you'd expect with this winning ingredient combination.
Peanut Butter Cup Blondies
Yield: 16 2-inch squares
Prep Time:15 minutes
Cook Time:19 minutes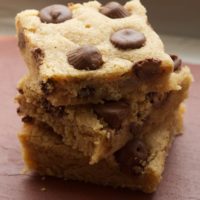 Ingredients:
1 & 1/4 cups all-purpose flour
1 cup granulated sugar
1/2 teaspoon baking powder
1/4 teaspoon salt
1/3 cup creamy peanut butter
1/4 cup butter, melted and slightly cooled
2 tablespoons milk
1 teaspoon vanilla extract
2 large eggs, lightly beaten
1/4 cup semisweet chocolate chips
0.75 ounces peanut butter cups (about 4 regular size) chopped
Directions:
Preheat oven to 350°. Coat a 9-inch square baking pan lightly with cooking spray.
Combine flour, sugar, baking powder, and salt. Set aside.
In a separate bowl, combine peanut butter, melted butter, milk, vanilla extract, and eggs. Stir well.
Add peanut butter mixture to flour mixture, stirring until combined. Stir in chocolate chips.
Transfer batter into baking pan. Arrange the peanut butter cups over the batter.
Bake for 19 minutes, or until a wooden pick inserted into the center comes out with moist crumbs. Cool in pan on wire rack.