I tend to believe that the combination of chocolate and peanut butter is a good example of the whole being greater than the sum of its parts. I do love them on their own merits individually, but the two together is just something magical.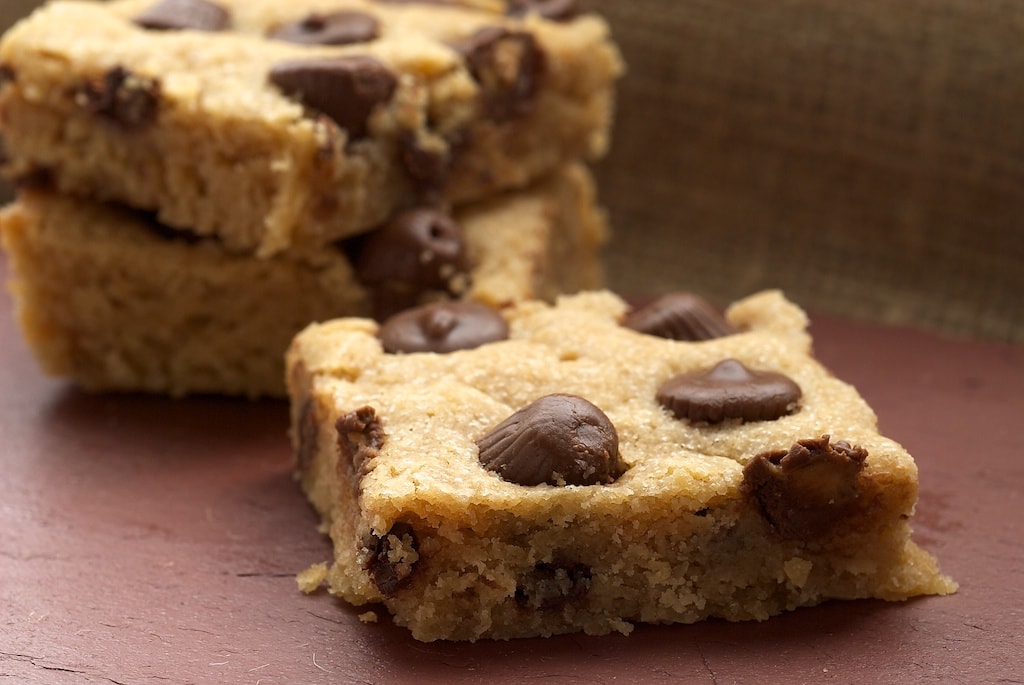 I've lost count of the number of recipes I have collected over the years featuring this flavor pairing. My decision to make this particular recipe was based solely on the fact that I had recently, on a whim, bought a package of miniature peanut butter cups from Trader Joe's. It was either bake with them or slowly eat them until the shame set in.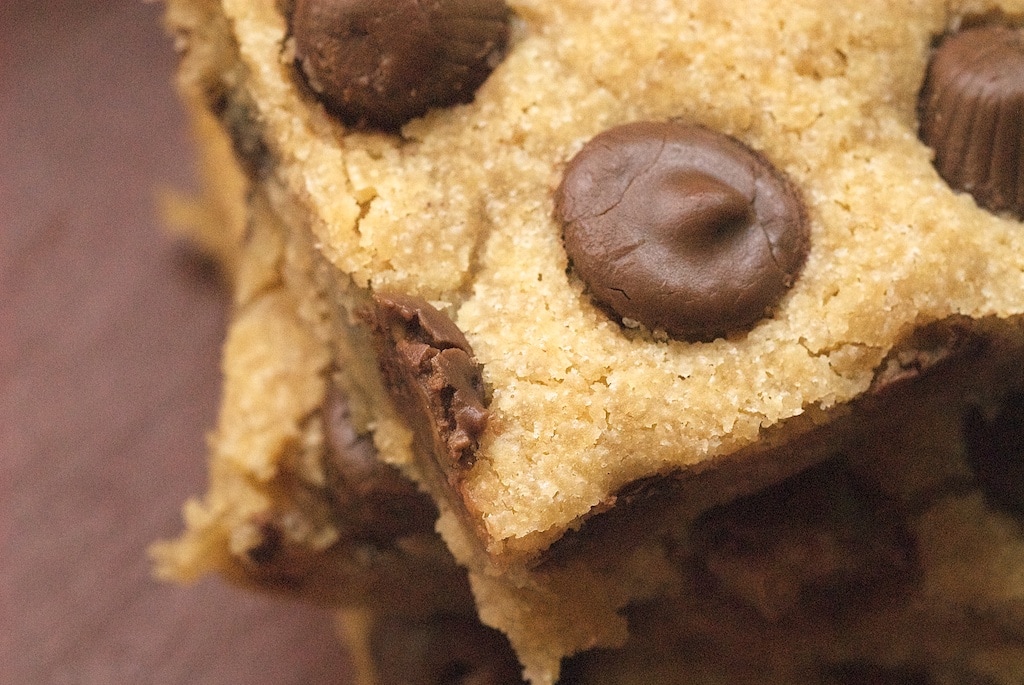 These blondies are a breeze to make. You can go from ingredients to oven in about 20 minutes. That's always a plus for me. And the result is just as pleasing as you'd expect with this winning ingredient combination.