Maple syrup is something I've grown to appreciate in the last few years. I love its buttery, nutty flavor and its thick, gooey texture. If you're also a maple fan, then you are going to very excited about this bread pudding and all of its maple glory.
The recipe for this deliciousness comes from the new cookbook, Maple: 100 Sweet and Savory Recipes Featuring Pure Maple Syrup by my friend and fellow food blogger Katie of Healthy Seasonal Recipes. This book is a veritable feast for maple lovers. It has such an amazing variety of recipes from Maple Oat Zucchini Bread to Mapletinis to Maple Ginger Chicken Thighs and much more!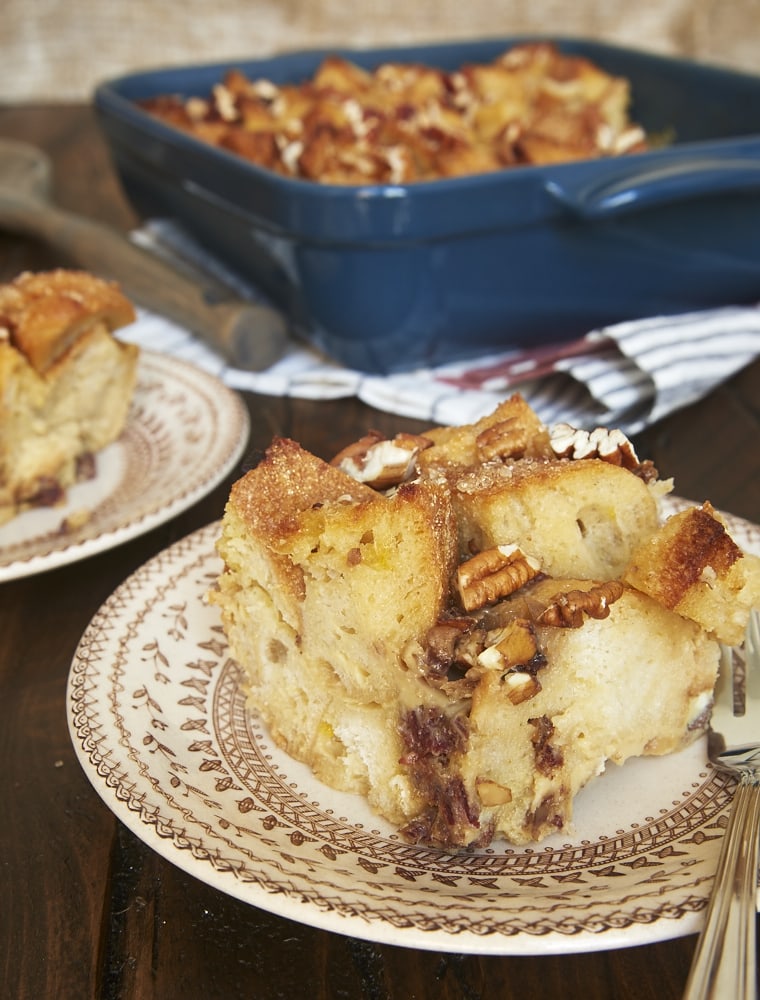 Of course, I started with dessert! I am a big, big fan of bread pudding for both its simplicity of preparation and its flavor. In Katie's recipe, we have both those things represented perfectly. There's a short list of ingredients and your mixing bowl count is just one. And the maple flavor is simply amazing!
One of my favorite things about this bread pudding is that with the exception of a sprinkling of coarse sugar on top, all the sweetness comes from maple syrup! Soft, chewy dates are a perfect complement to both the flavor and the texture. I only varied from the recipe by adding a sprinkling of chopped pecans on top before baking. You know I can't resist adding some nuts whenever possible.
This bread pudding will serve great straight from the baking pan. Or for a little something extra, top warm servings of it with whipped cream or ice cream. Then just dig in and enjoy!
This post contains affiliate links.