These simple Raspberry Bars are sweet and tart with a little salty bite!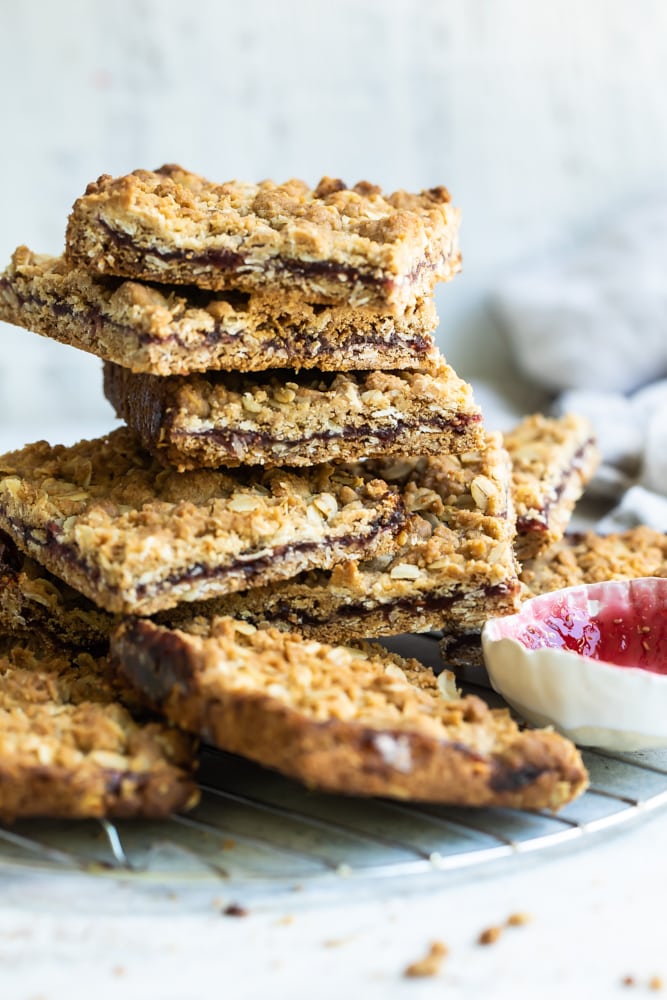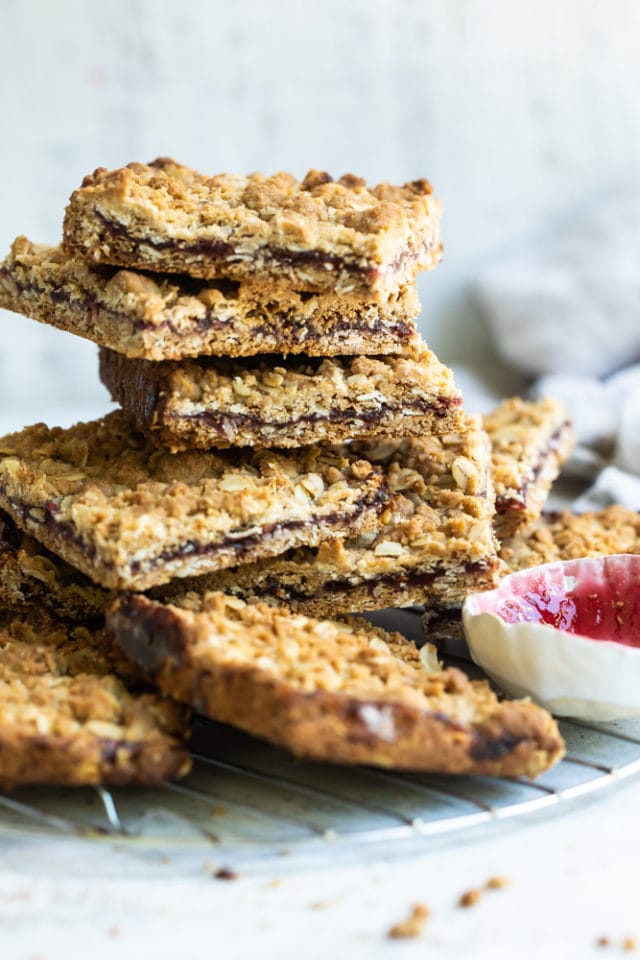 Raspberry Bars
Preserves and jams reside in their own dedicated section of my refrigerator. I enjoy them just that much, whether it be on simple toast or a bagel or homemade biscuits. And I enjoy baking with them, too
These Raspberry Bars are a lovely way to feature sweet raspberry preserves. You can, of course, use another variety of preserves, but there's something special about raspberry in these beauties.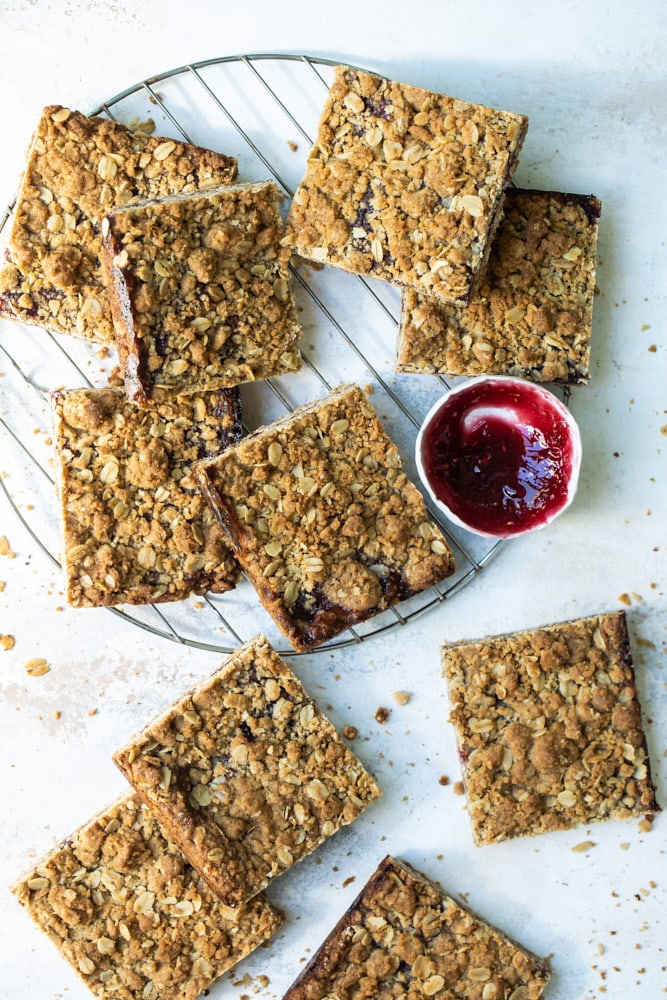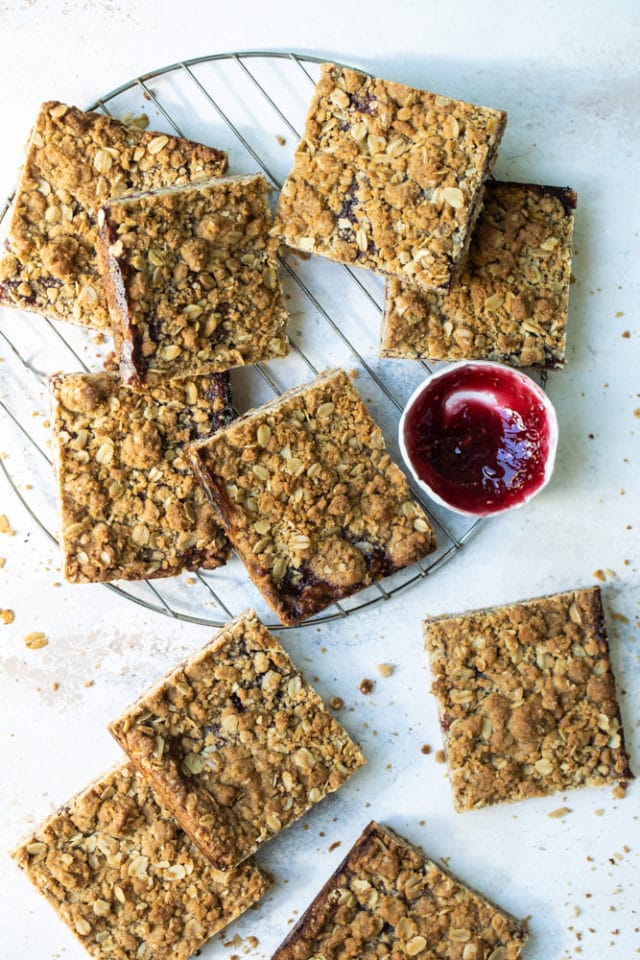 These bars begin with a simple shortbread crust made with some basic baking ingredients. You'll notice a little more salt than you might expect here, but that salty bite is such a wonderful contrast to the sweetness of the raspberry preserves.
Some of that crust mixture is reserved for the topping, too. That way you get that sweet, buttery crust sandwiched around all that sweet berry deliciousness.


Tips for Success
Measure accurately. Use a kitchen scale to measure by weight if possible. Otherwise, spoon and sweep the dry ingredients and sugar to be as accurate as possible.
Use quick or regular oats. Quick oats are smaller and make for a smoother texture, but regular oats will work, too. Just be sure to substitute by volume, as regular oats don't weigh the same. (You'd need about 148g of regular oats.)
Adjust the salt if you want. The saltiness of the crust and topping go well with the sweet preserves, but you can dial it back if you aren't a sweet and salty fan. With that saltiness, be sure you're not also using salted butter.
Be diligent in mixing. Shortbread doughs can be a bit tricky. You should end up with a sandy dough that will hold together when it's pinched.
Try different preserves. Raspberry is great, but try other favorites for some variety.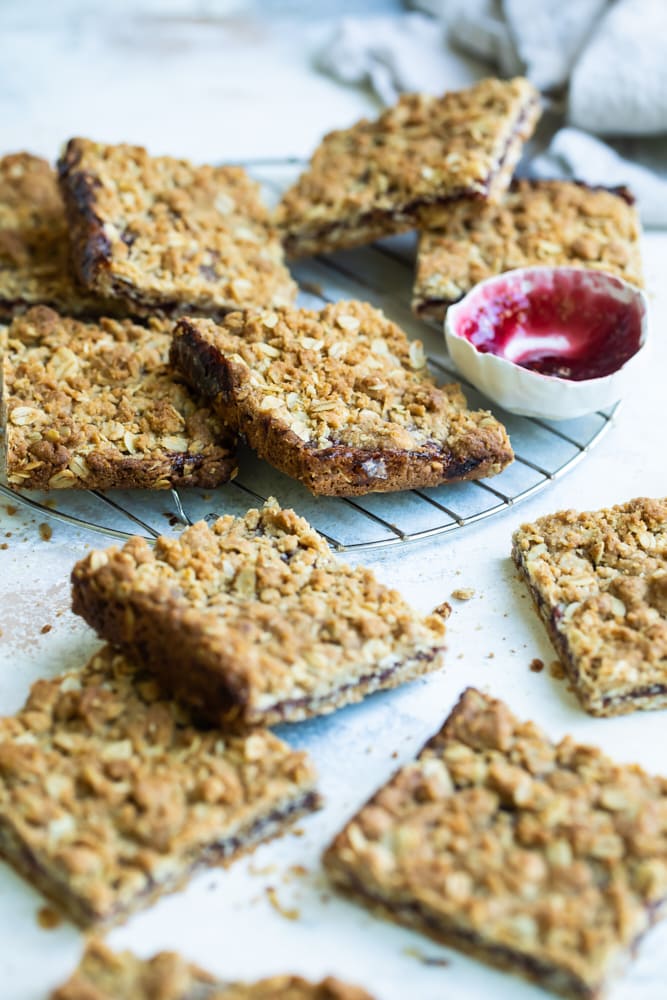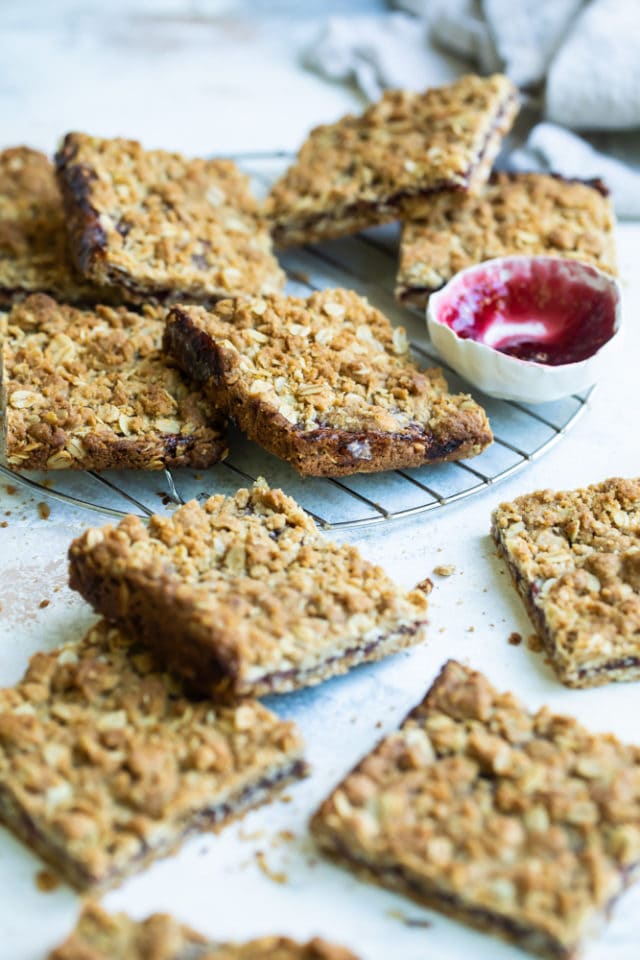 When these Raspberry Bars come out of the oven, the aroma coming from them is incredible. Waiting to cut into them is a bit torturous, but it will be worth it when you get your first sweet, chewy, fruity bite!
Find more bar recipes in the Recipe Index.
More Fruit Bar Recipes