August 8, 2006
Raspberry Bars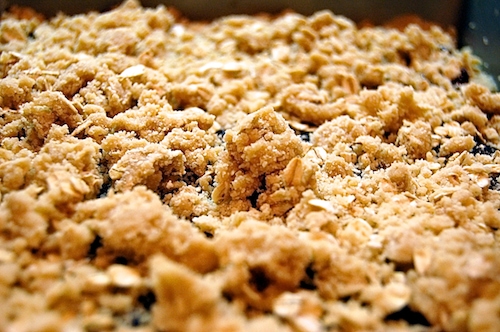 While making Chewy Graham Brownies the other day, my eye kept drifting to this recipe on the opposite page. Something about raspberries, oats, and brown sugar seemed specifically designed for summer.
These bars begin with a crust that is much like shortbread. Raspberry preserves are spread on top of that, with a crumb topping made from the same dough as the crust.
When these bars came out of the oven, the smell was incredible. The preserves were bubbling up through the toasty, browned crumb topping. After what seemed like forever, we cut into them and finally tasted their unbelievable goodness. The raspberry flavor is tart, and that works well with the chewy, slightly salty crust and topping.