This Cinnamon Almond Bread Pudding for Two is a simple, no-fuss, small batch dessert. Great for making ahead, too!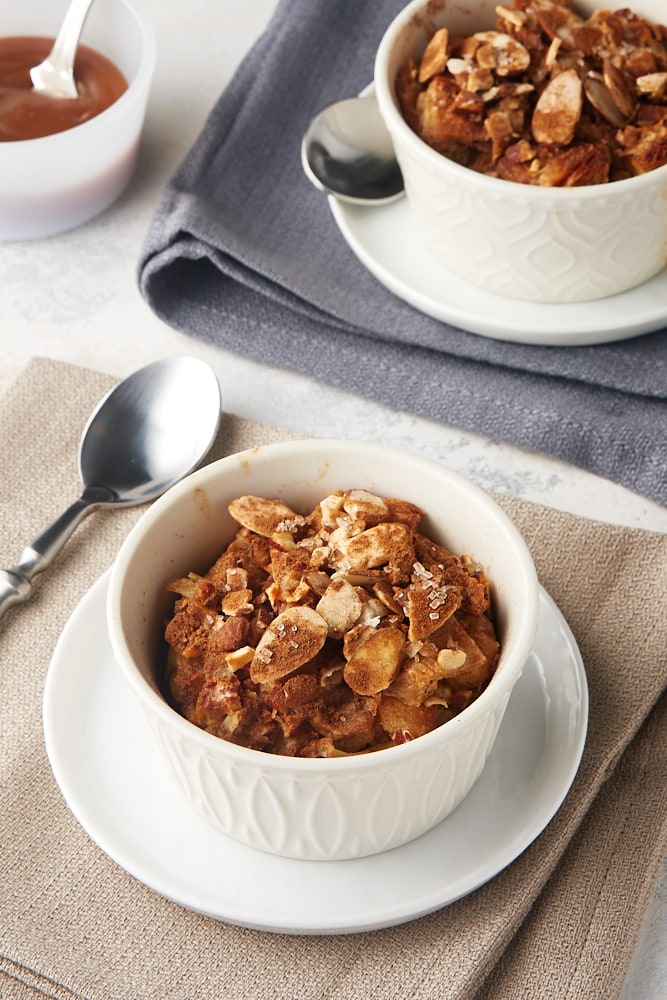 Quite often for special occasions and holidays, I like to make a small batch dessert just for the two of us. It's nice to have a special treat without making lots of servings.
This Cinnamon Almond Bread Pudding for Two is inspired by my abiding love of almond croissants. With lots of almond flavor and a good dose of cinnamon, this is one delicious dessert! It's that magical kind of recipe that's wonderfully quick and easy to make but is still elegant and amazingly delicious.
This bread pudding recipe makes exceptionally delicious use of a leftover croissant by turning it into a luscious dessert with plenty of almonds and cinnamon. In fact, forget that whole waiting-for-a-leftover-croissant thing. Just go get a croissant specifically to make this fantastic dessert!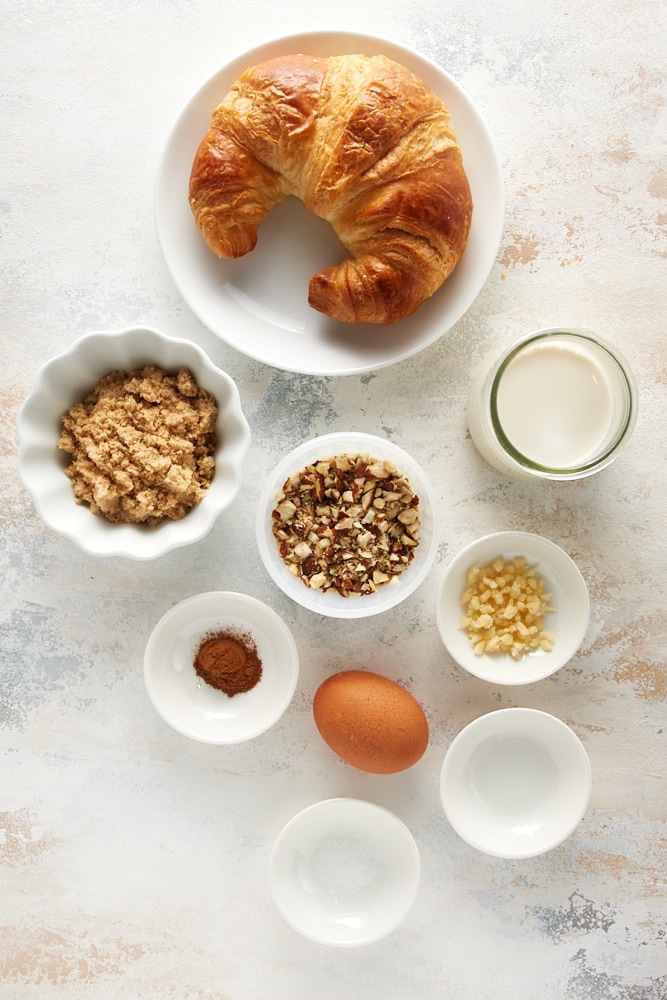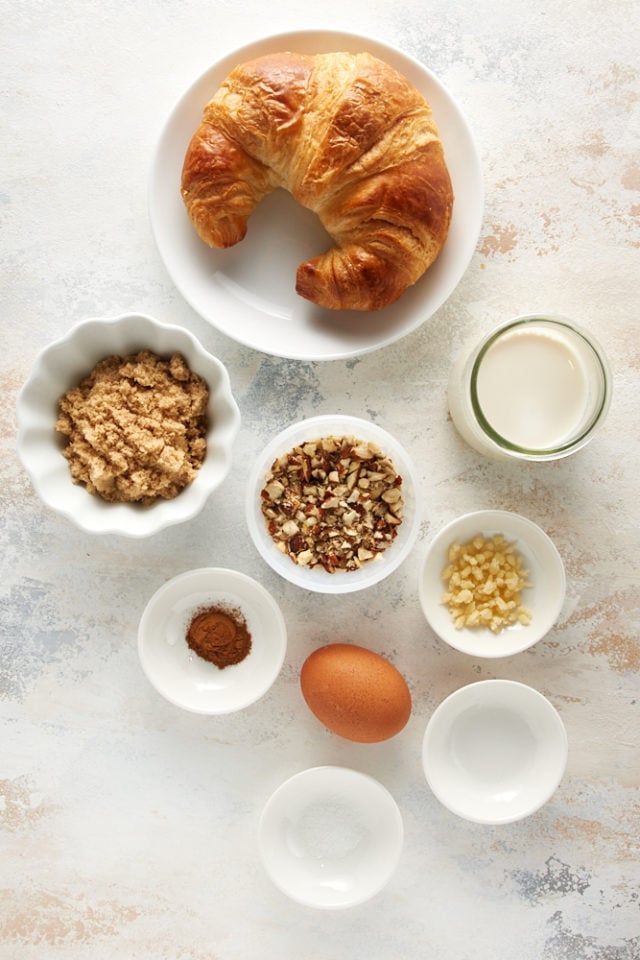 What You'll Need
Topping Ideas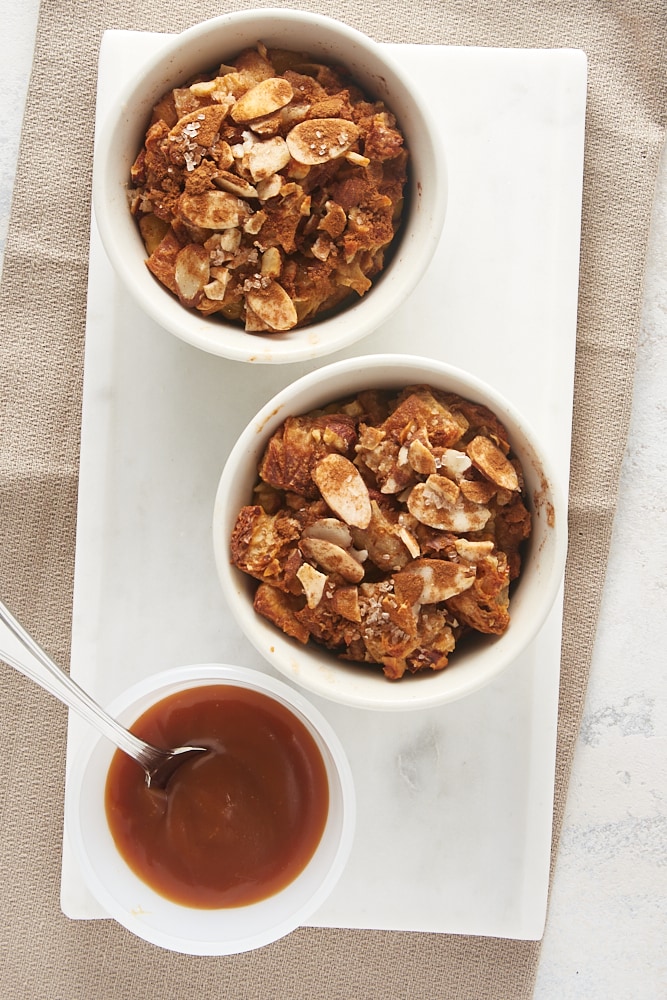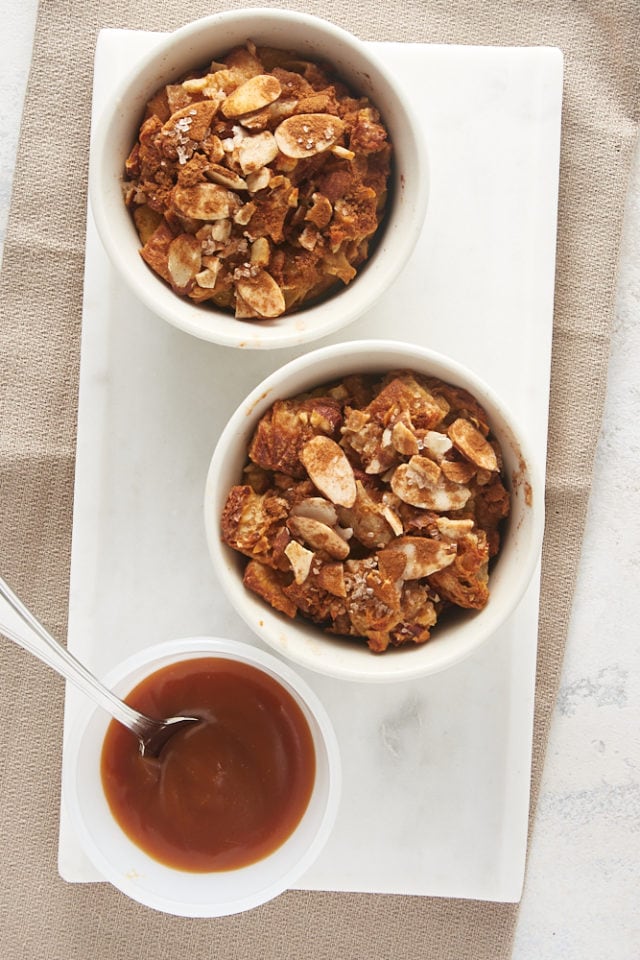 How to Make Cinnamon Almond Bread Pudding
This bread pudding is wonderfully easy to make. You'll have it assembled and chilling in no time!
Combine the bread, almonds, and almond paste. Stir them together in a medium bowl.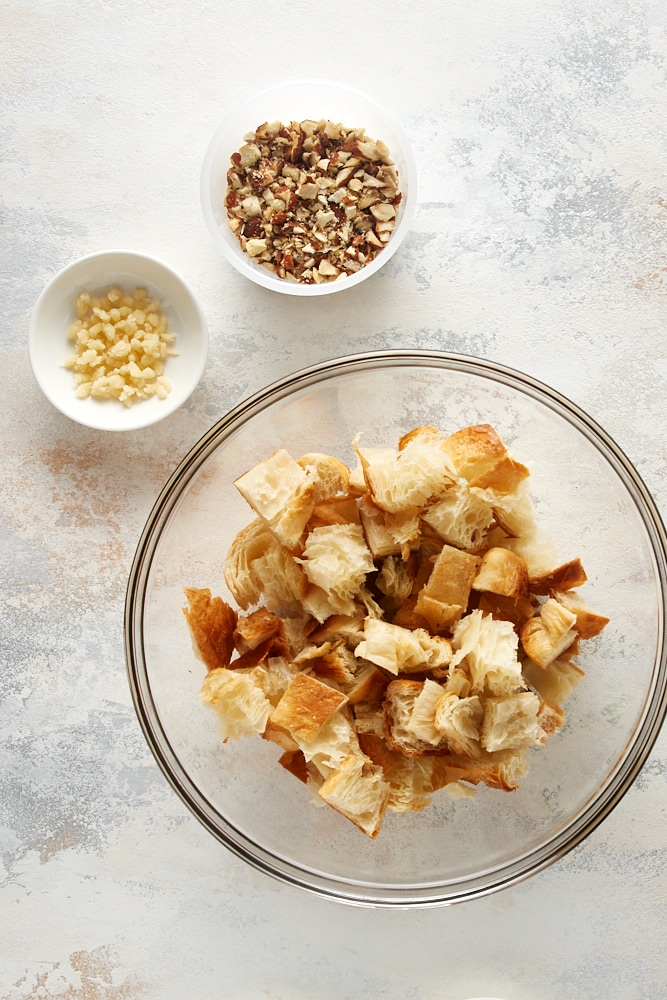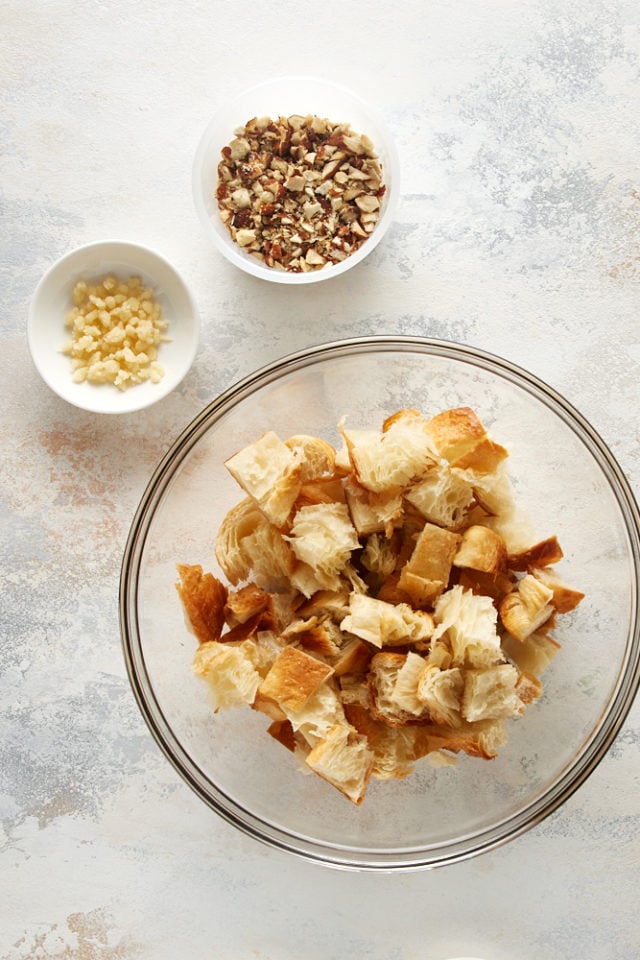 Combine the other ingredients. Whisk together the milk, brown sugar, egg, cinnamon, almond extract, and salt. This will not mix thoroughly, but mix as well as you can.
Add the milk mixture to the bread. Pour the milk mixture over the bread, and stir until all the bread is coated.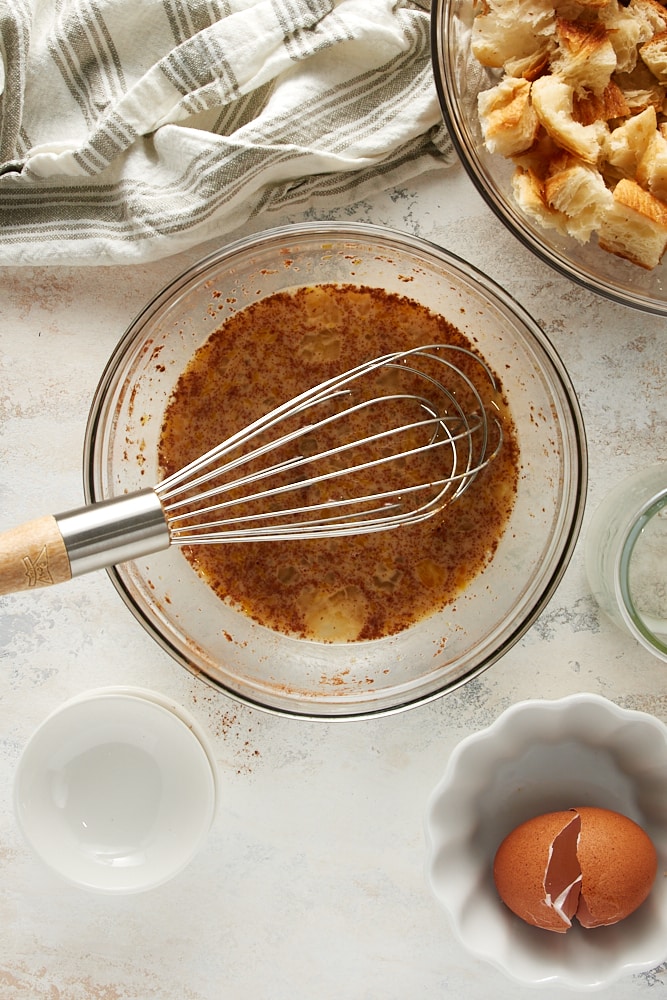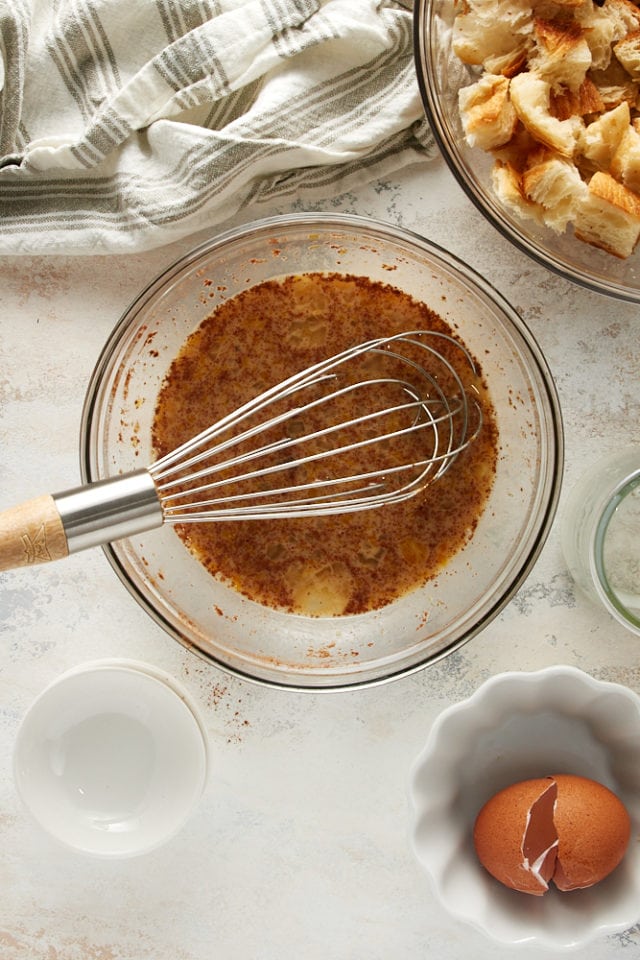 Transfer to ramekins. Lightly grease two 8-ounce ramekins. Divide the bread pudding mixture between them.
Refrigerate. Cover the ramekins and chill for at least an hour or up to overnight.
Prepare for baking. Heat the oven to 350°F. If you like, sprinkle the tops of the puddings with more almonds and a heavy pinch of cinnamon-sugar.
Bake. I recommend placing the ramekins on a rimmed baking sheet lined with parchment paper to catch any potential spills and to make it easier to get them into and out of the oven. Bake 30 to 35 minutes, or until the tops are browned and a thin knife inserted into the center comes out clean. Serve warm.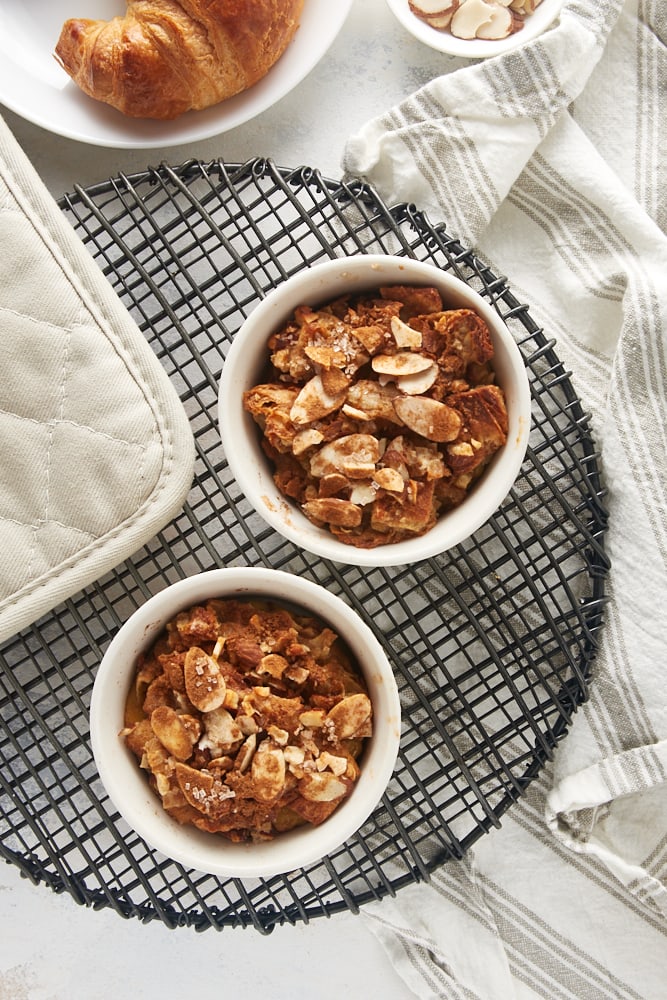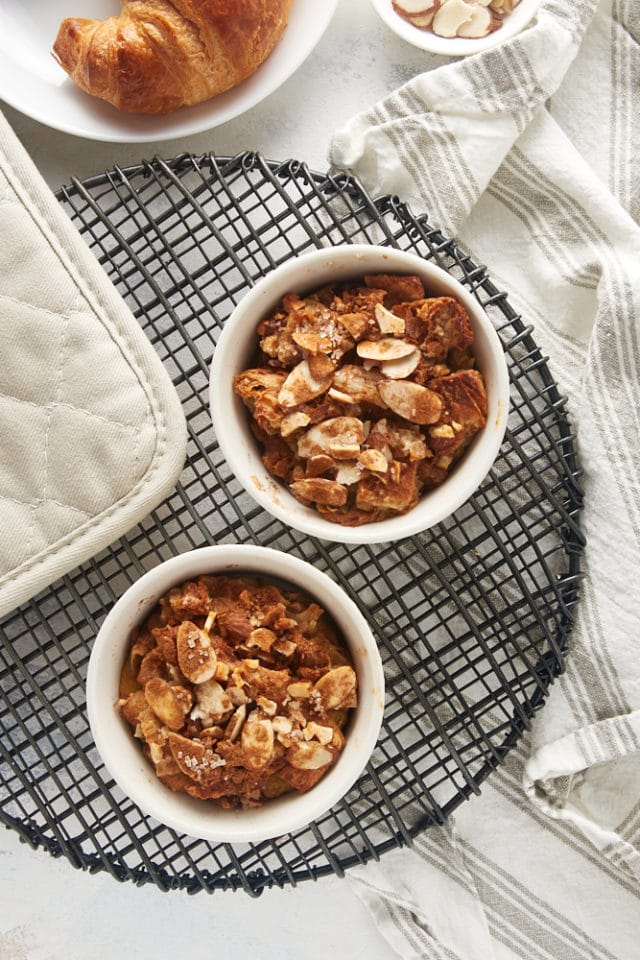 Tips for Success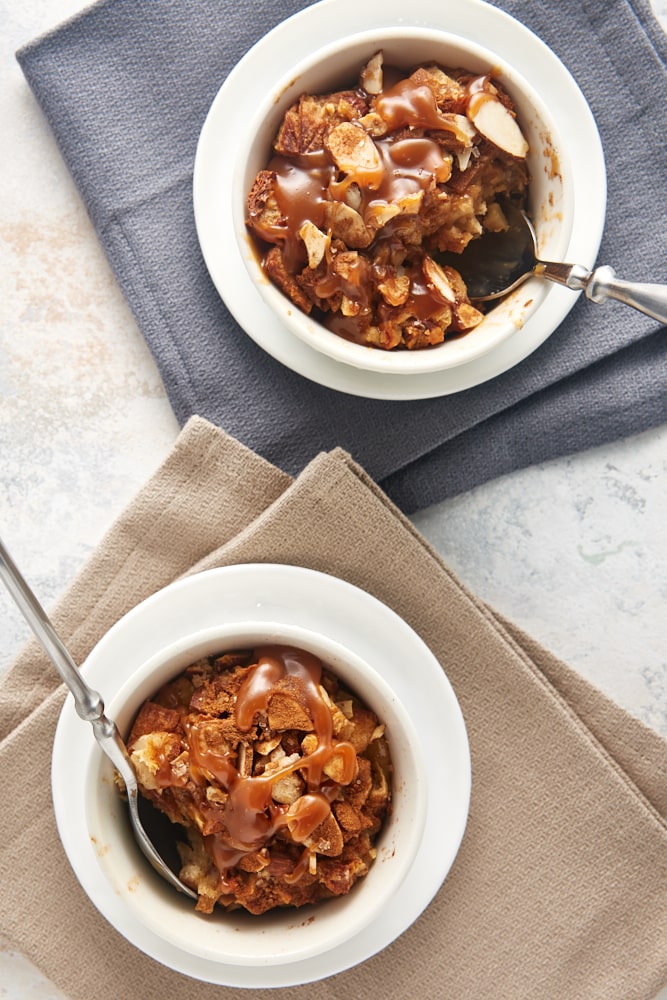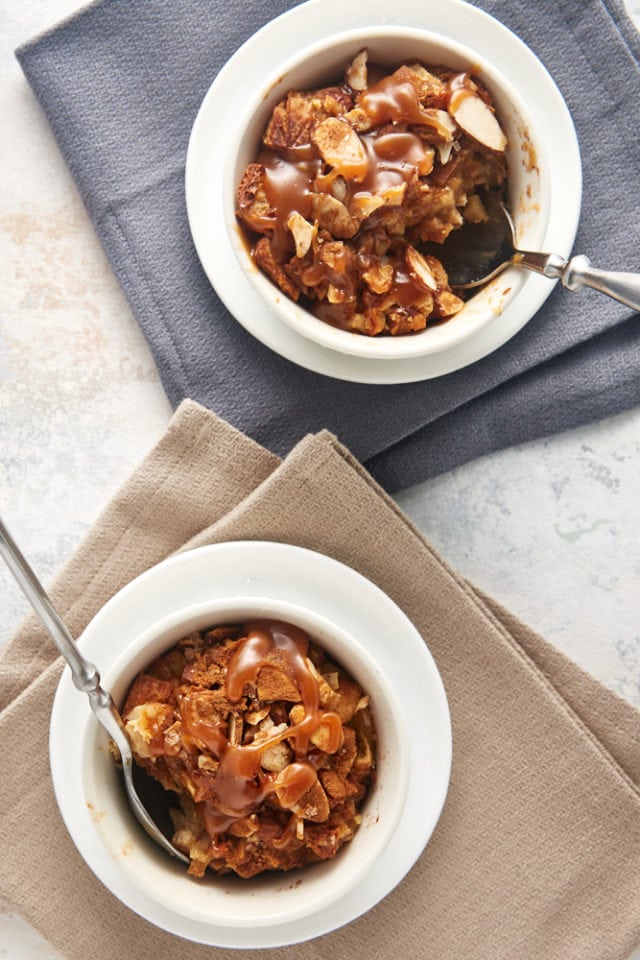 How to Store Leftovers
With just two servings, you're not likely to have leftovers. But if you do, cover the cooled bread pudding tightly with plastic wrap or transfer to an airtight container. Place in the refrigerator. Properly stored, it should keep up to 5 days. To reheat it, warm it briefly in the microwave or in a low temperature oven.
You can also freeze bread pudding. After it has cooled completely, place it in an airtight, freezer-safe container. It should keep up to 3 months. Thaw overnight in the refrigerator.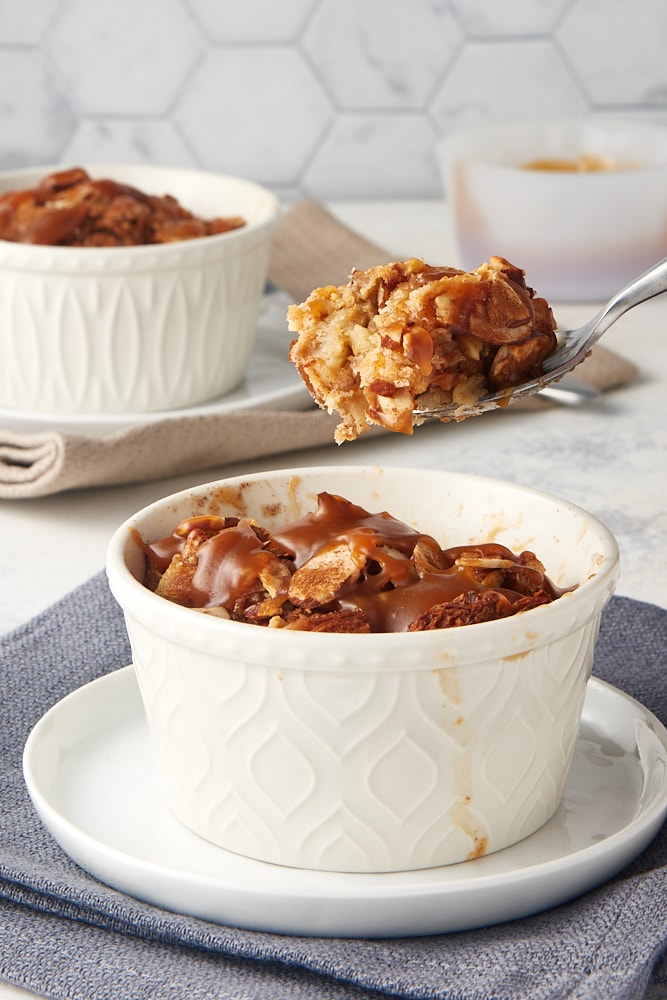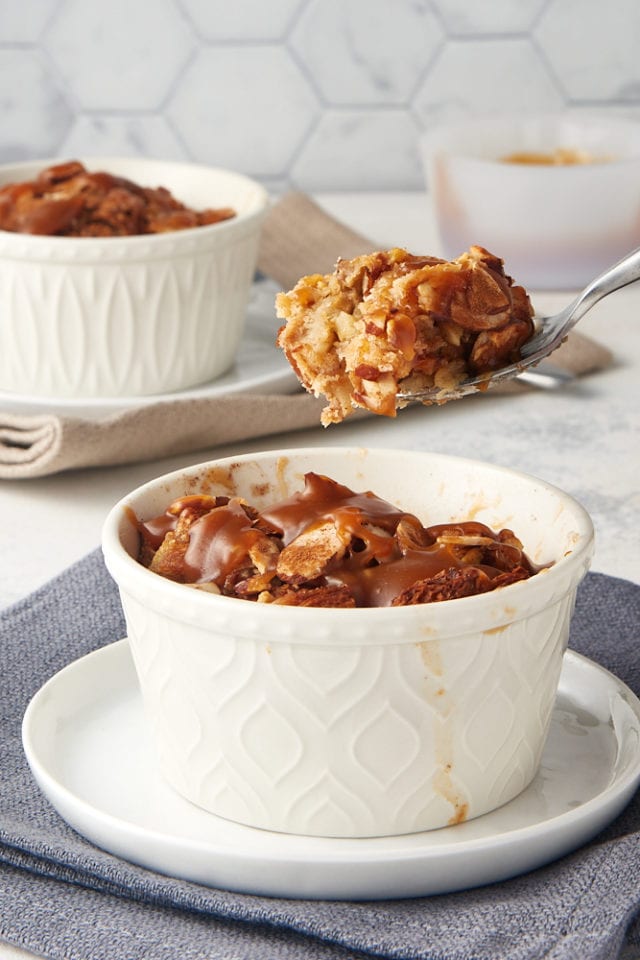 More Bread Pudding Recipes