July 16, 2008
Cheesecake Brownies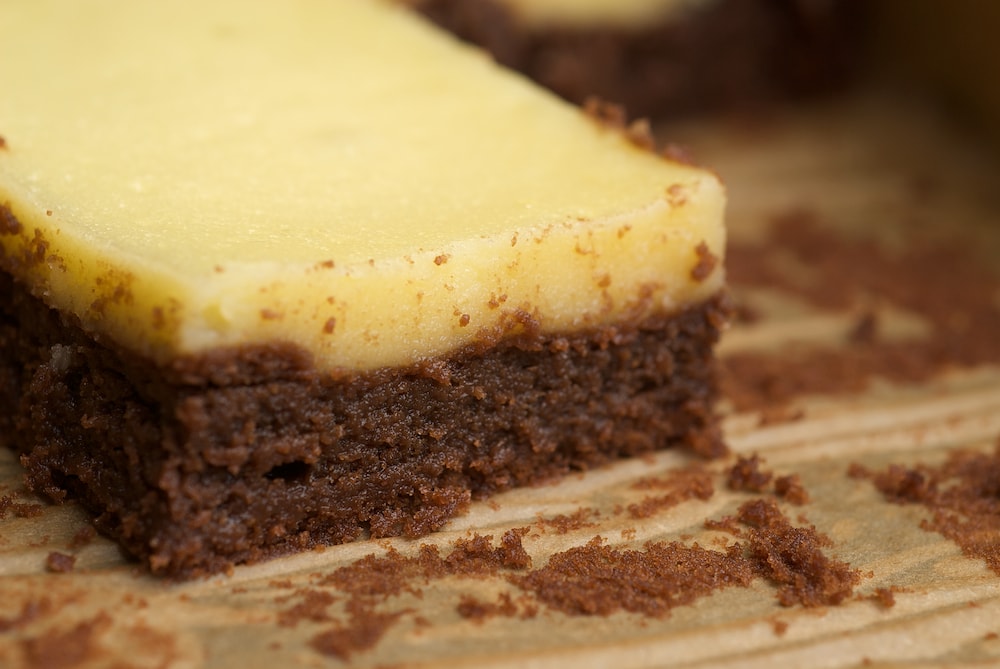 In my younger years, I was a big fan of those little cookie shops in the mall. While others went for the giant cookies and even those double doozies, I was much more likely to go for the cheesecake brownies. It's hard to say no to a combination of cheesecake and chocolate.
The title of this recipe from Martha Stewart brought back memories of those brownies. However, I feel certain that those brownies of my youth were not made with mascarpone cheese. That one ingredient turned the recipe into a must-bake.

Not surprisingly, these brownies were delicious. While you can certainly substitute cream cheese, I recommend using mascarpone if possible. And, of course, use good chocolate. If any of you make these using cream cheese, please let me know how they are.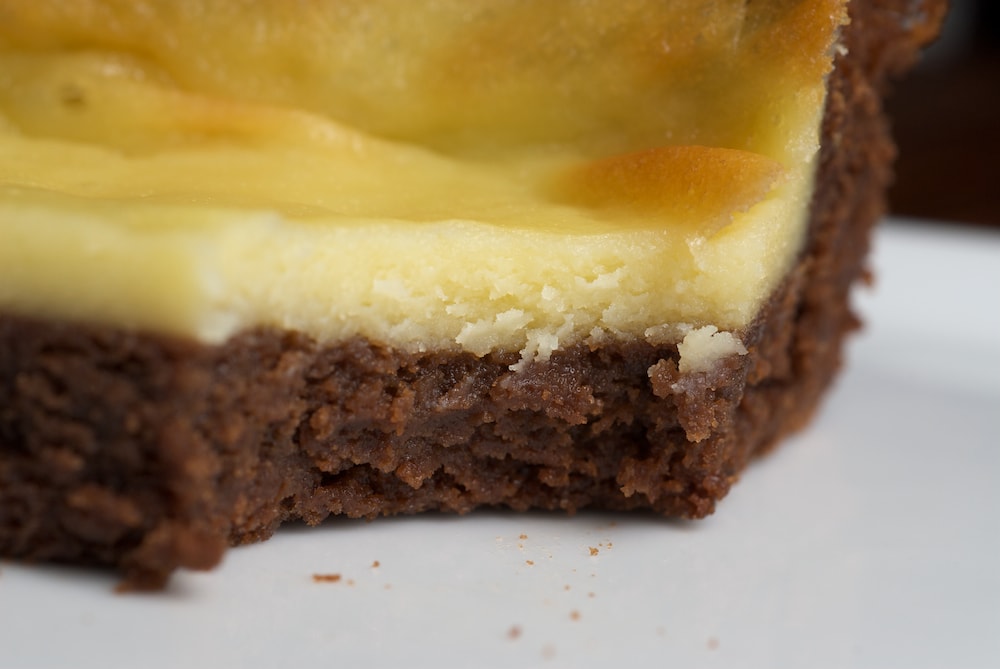 We liked these brownies very much. The mascarpone makes them just a bit different than the usual cheesecake brownies. The brownie is delicious on its own, but topping it off with that cheesecake layer is very nearly perfect. Definitely better than any I've ever had in a mall.
Cheesecake Brownies
Prep Time:25 minutes
Cook Time:35 minutes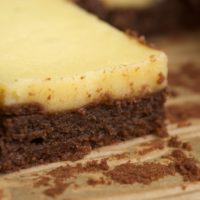 Ingredients:
4 tablespoons unsalted butter
3/4 cup all-purpose flour
3/4 teaspoon baking powder
1/4 teaspoon salt
6 ounces bittersweet chocolate, chopped
5 large eggs, divided into 3 eggs and 2 eggs
2 large egg yolks
1 & 1/3 cups granulated sugar, divided into 1 cup and 1/3 cup
1 & 1/2 teaspoons vanilla extract
1 pound mascarpone cheese (or cream cheese)
Directions:
Preheat oven to 350°. Grease a 9″x 13″baking pan and line with parchment paper.
Whisk together flour, baking powder, and salt. Set aside.
Melt chocolate and butter together in the top of a barely simmering double boiler. Remove from heat.
Using the whisk attachment of an electric mixer, beat 3 eggs and 1 cup sugar on high speed for about 5 minutes, or until thick and fluffy. Reduce speed to low and add chocolate mixture and 1 teaspoon vanilla. Mix well. Add flour mixture, stirring until just combined. Spread into prepared pan and set aside.
Using an electric mixer, beat mascarpone cheese, 2 eggs, egg yolks, 1/3 cup sugar, and 1/2 teaspoon vanilla. Mix until smooth. Pour over chocolate mixture.
Bake about 35 minutes, or until cheese mixture is golden and set. Cool completely on a wire rack.
Notes:
As an alternative to the double boiler method, you can melt the chocolate and butter in the microwave. Heat at half power in 30-second increments until the chocolate melts when stirred.