Vanilla Cake with Vanilla Frosting is simply delicious! A wonderful celebration cake!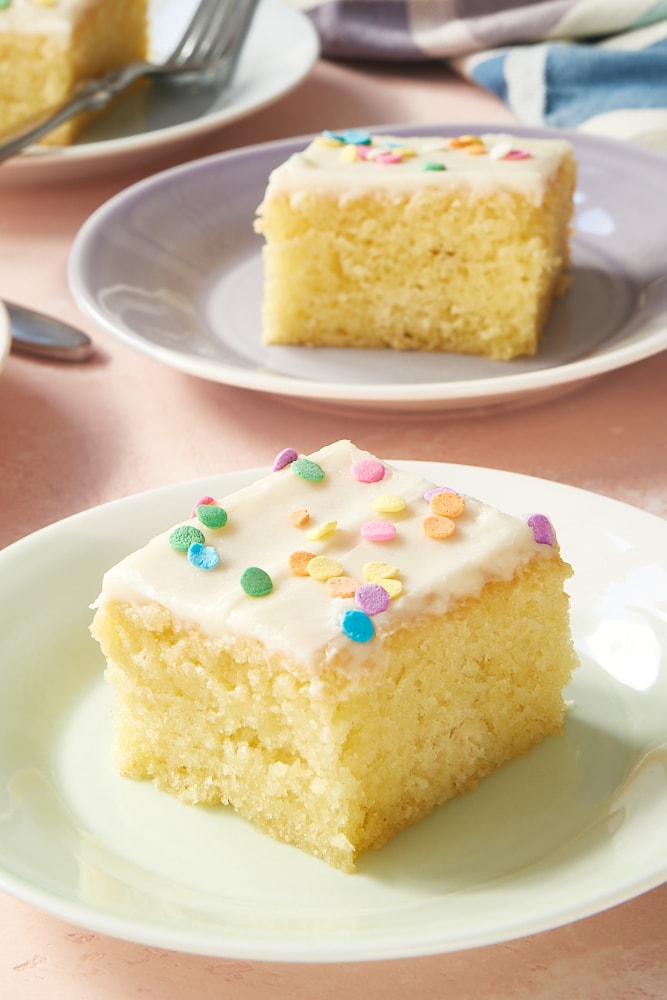 Vanilla is too often overlooked in the baking world. But that simple flavor is one of the very best flavors there is. Period. This simple cake is such a great way to enjoy vanilla in all its delicious glory!
We're also awarding bonus points here for how wonderfully quick and easy it is to make. It's all made with basic baking ingredients you are likely to have on-hand if you bake frequently. That makes it a perfect candidate for a go-to dessert!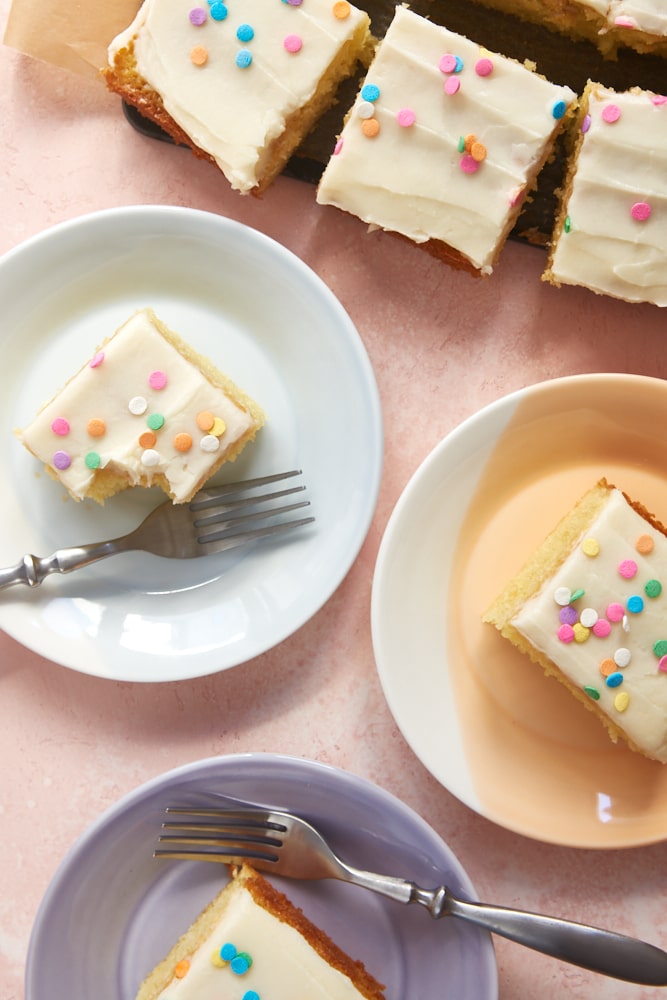 I like to keep things simple by baking this cake in a rectangular pan. That makes it easy to decorate, serve, store, and transport. The recipe will also make two 9-inch round cake layers if you want to go that route.
I find that this is plenty of frosting for this cake. It adds sweetness without being overwhelming. As is the case with many frostings, this one is pretty sweet, so a thicker layer might be too much for a lot of people. But feel free to scale the recipe to make more if you'd like and extra kick of sweetness.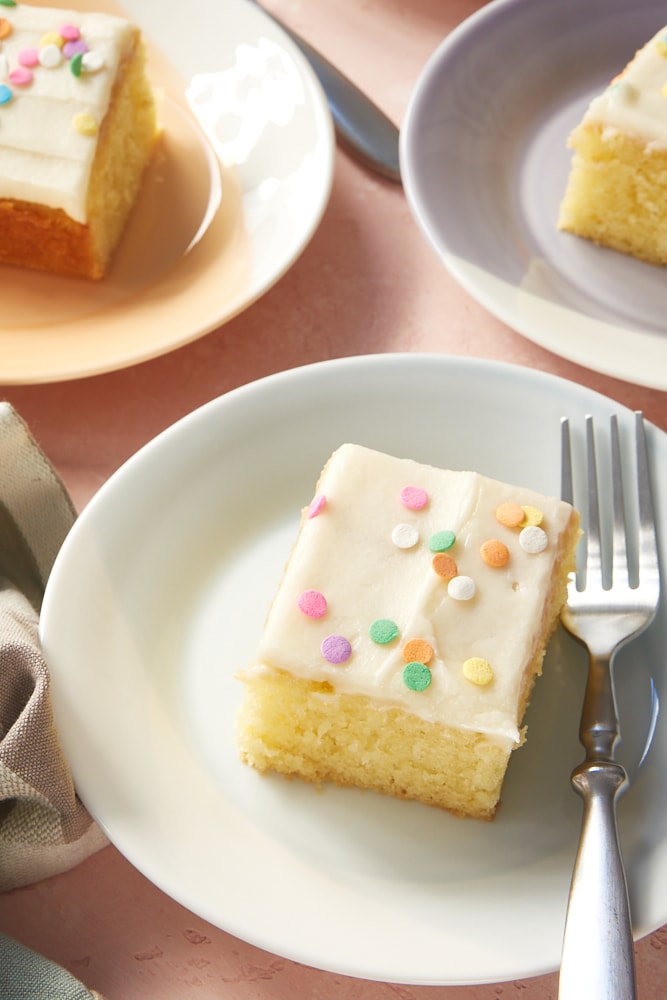 I like to add sprinkles for some color and fun, but you can leave it unadorned for a simpler presentation. If you'd like a bigger splash of color, you can add a little food coloring to the frosting. Other frostings pair well with this vanilla cake, too, if you'd like some variety. Use one of your favorite frosting recipes, or find some other frosting options in the Recipe Index.
This Vanilla Cake is such a wonderful celebration cake. It's perfect for birthdays, holidays, or any other fun reason you have to celebrate!
Find more cake recipes in the Recipe Index.
More Vanilla Dessert Recipes