These Limoncello Cheesecake Squares pair the intense lemon flavor of Limoncello with creamy cheesecake and a buttery biscotti crust for a delightful treat!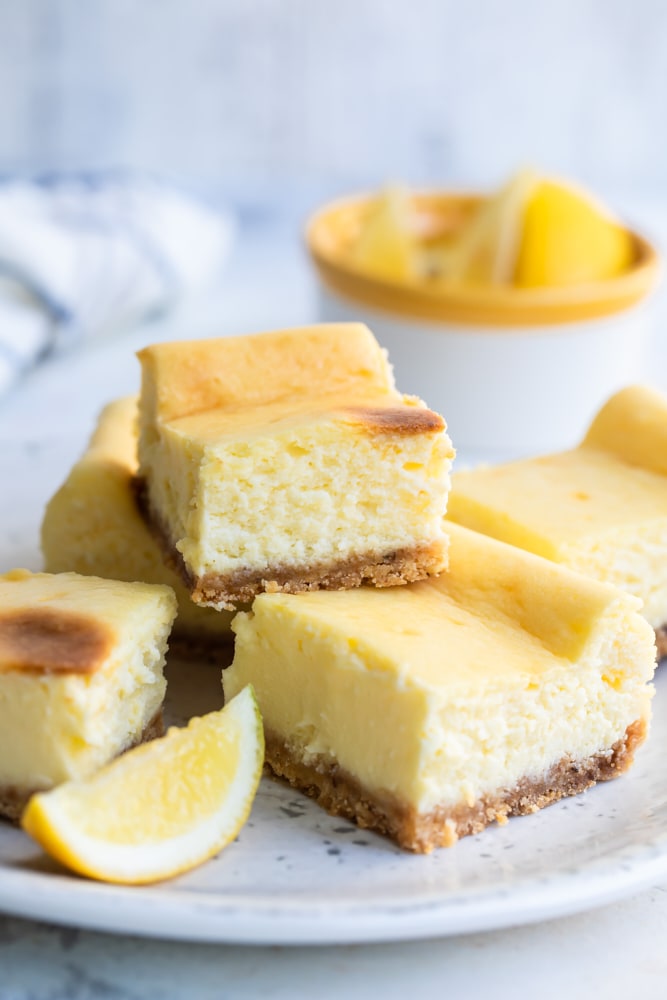 Lemon Cheesecake Bars With Biscotti Crust
Lemon and cheesecake are a match made in heaven! The tart flavor of lemon is the perfect foil to the richness of cheesecake. For a new twist on this classic duo, these Limoncello Cheesecake Squares get most of their lemon flavor from Limoncello, a sweet Italian liqueur made with lemons. Limoncello has an intense lemon flavor because it's made by infusing alcohol with lemon peels, which are full of the oils that give lemons their signature scent.
To keep with the Italian theme, the crust for these bars is made with store-bought biscotti. The crispness and crunchiness of biscotti works really well for a crust, and you can choose any flavor that you think will complement the lemon—almond biscotti is quite nice for this recipe!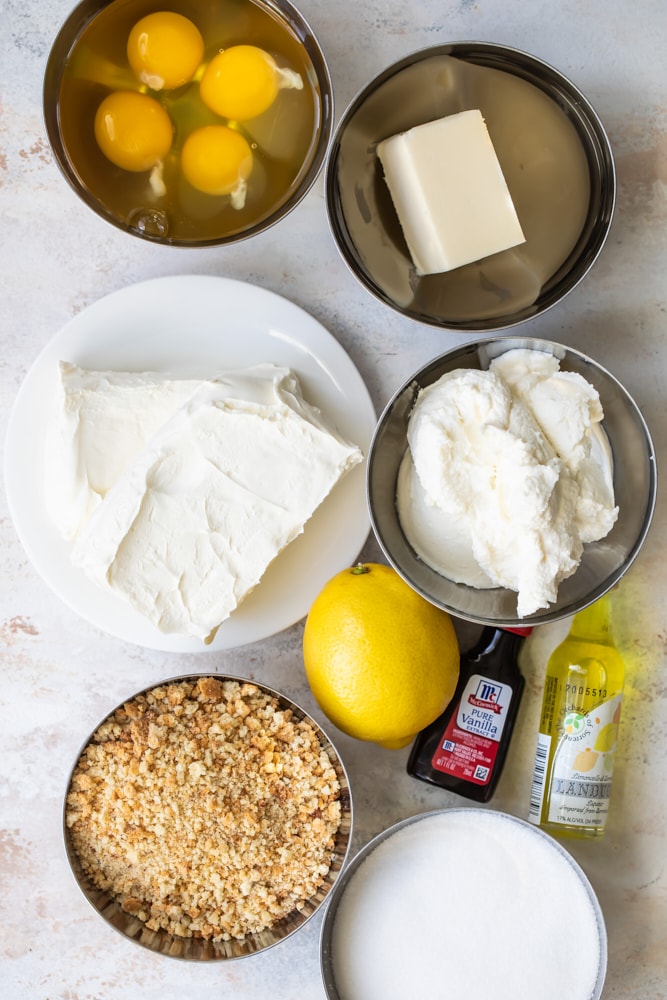 What You'll Need
Here's what you'll need to make bright, citrusy Limoncello Cheesecake Squares.
For the crust:
Store-bought biscotti
Unsalted butter – Melt the butter on the stovetop or in the microwave.
Lemon zest
For the cheesecake filling:
Whole milk ricotta – The ricotta should be at room temperature for this recipe.
Cream cheese – And the cream cheese needs to be room temperature, too! I recommend using regular, full-fat cream cheese for best results.
Granulated sugar
Limoncello liqueur
Lemon zest
Vanilla extract
Eggs – Let your eggs sit on the countertop so they're also at room temperature.
Limoncello Substitutes
The closest non-alcoholic option to Limoncello would likely be lemon syrup, which has a consistency similar to Limoncello. Otherwise, lemon extract or even just plain lemon juice may work, although you'll need to use a lot less (maybe a tablespoon or so?) and perhaps add a little more sugar if you want to match the sweetness level. If you're looking for a lemon-y cheesecake recipe that doesn't require Limoncello, try my Lemon Blueberry Cheesecake Bars.
How to Make Limoncello Cheesecake Squares
These cheesecake bars don't take much time to make, but note that they need to be refrigerated for 8 hours before serving. So, if you're making them for a party, be sure to make them in advance!
Make the crust:
Prepare. Preheat your oven to 350°F and grease a 9″x 9″x 2″ baking pan or line it with parchment paper.
Combine the crust ingredients. Stir together the biscotti crumbs, butter, and lemon zest in a medium bowl.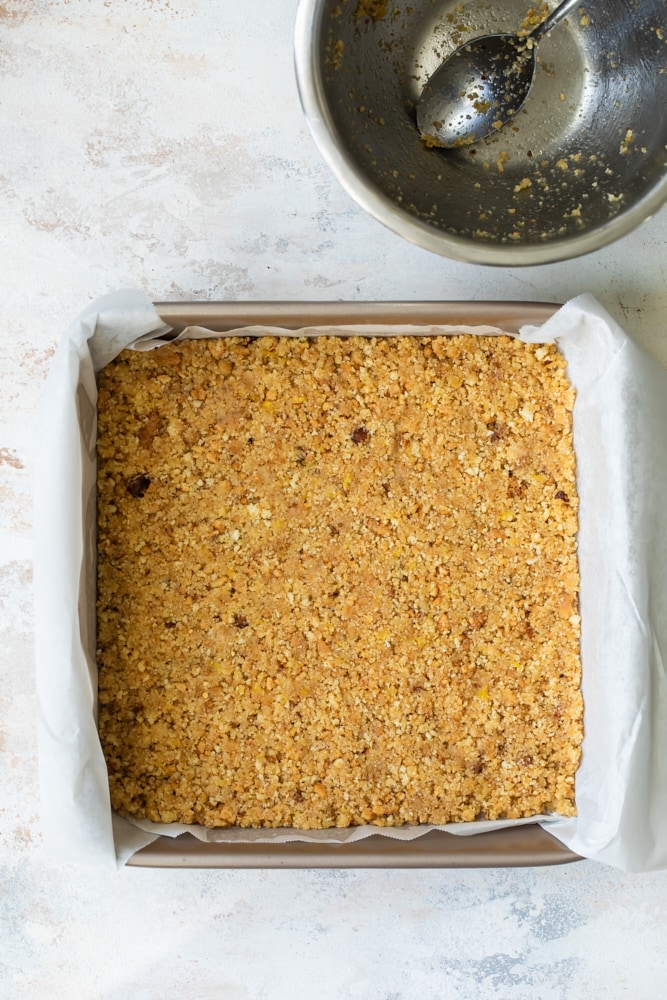 Form the crust. Pour the crust mixture into the prepared pan and use clean hands to press it into an even layer in the bottom.
Bake. Place the pan in the oven and bake for 14 to 18 minutes, or until the crust is golden brown. Cool completely on a wire rack.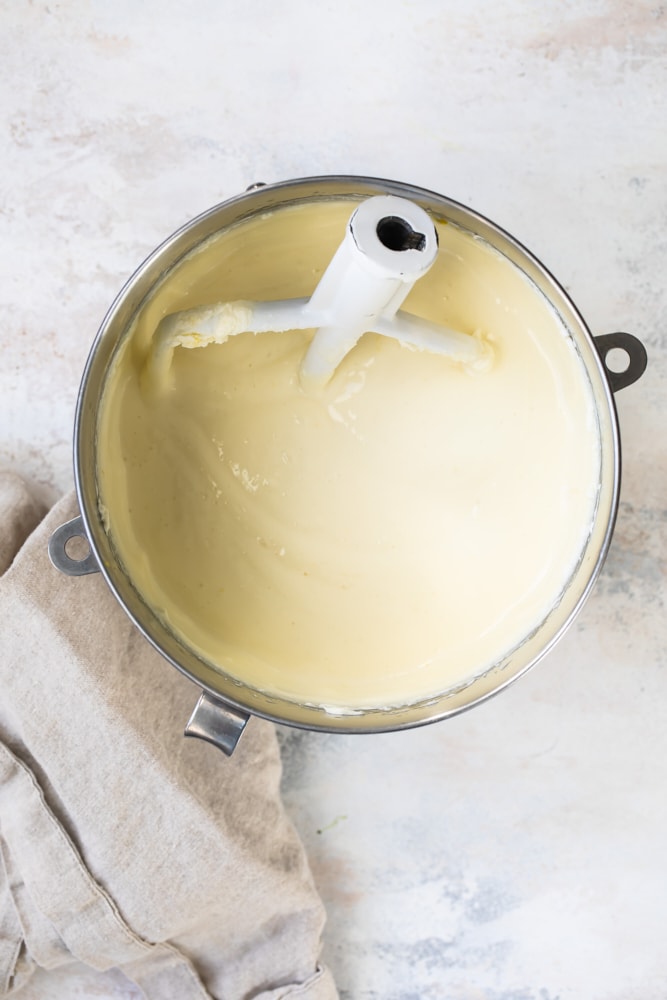 Make the filling:
Mix the filling ingredients. Place the ricotta in a large mixing bowl and use an electric mixer on medium speed to beat it until it's smooth. (Alternatively, you can do this in a food processor.) Beat in the cream cheese and sugar; once this is smooth, beat in the Limoncello, vanilla, and lemon zest. Beat in the eggs one at a time.
Prepare the water bath. Pour the filling into the crust and place this baking pan into a larger pan. Pour hot water into the larger pan until the water is about halfway up the sides of the pan with the cheesecake.
What is a Water Bath?
A water bath makes your oven steamy and humid, protecting your cheesecake bars from cracking. Technically, you can make these bars without the water bath, or you can even try placing a pan filled about halfway with water on a rack underneath the cheesecake bars. I don't often use a water bath, but it works very well here. Be sure to choose a pan that your cheesecake bars pan can fit into easily.
Bake. Place both pans in the oven and bake for 1 hour, or until the cheesecake is golden and the center jiggles slightly when the pan is gently shaken.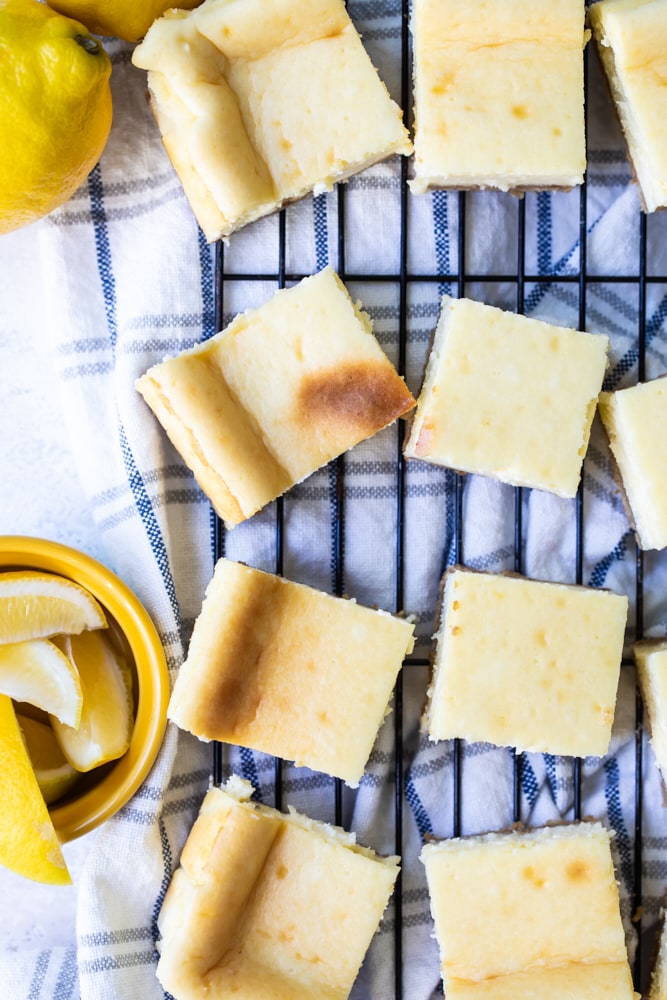 Chill. Cool the cheesecake bars completely on a wire rack, then refrigerate them for 8 hours before cutting and serving.
Tips for Success
Here are my best tips for making perfect Limoncello Cheesecake Squares!
Bring the cream cheese and ricotta all the way to room temperature. They'll mix more easily so there are no lumps in your batter. Depending on the temperature in your kitchen, leaving these ingredients on your counter for about 30 minutes should do the trick.
Don't overmix the batter. If you incorporate too much air into the batter, it's more likely that your cheesecake bars will crack.
Bake the cheesecake bars until almost set. This means the center should still jiggle slightly. Remember that baking doesn't stop as soon as you take something out of the oven; the bars will finish setting in the warm pan.
Sharp knives make clean cuts. A firm slice works better than a back-and-forth sawing motion. If you line your pan with parchment, cuts are even easier because you can just use the paper to lift the bars out of the pan onto a cutting board once they're chilled.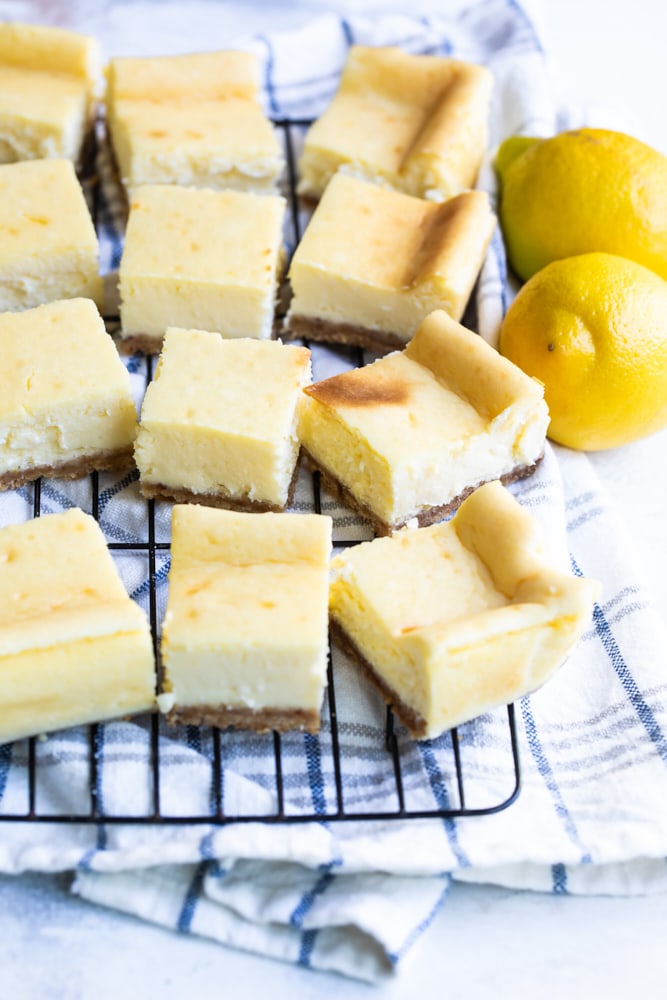 How to Store
Wrap your Limoncello Cheesecake Squares in the pan or transfer them to an airtight container and refrigerate for 2 to 3 days.
Can I Freeze These?
Yes, you can freeze this recipe! Wrap the bars in individual portions and place them in a freezer bag or airtight container. They'll keep in the freezer for up to 3 months; let them thaw in the refrigerator before serving.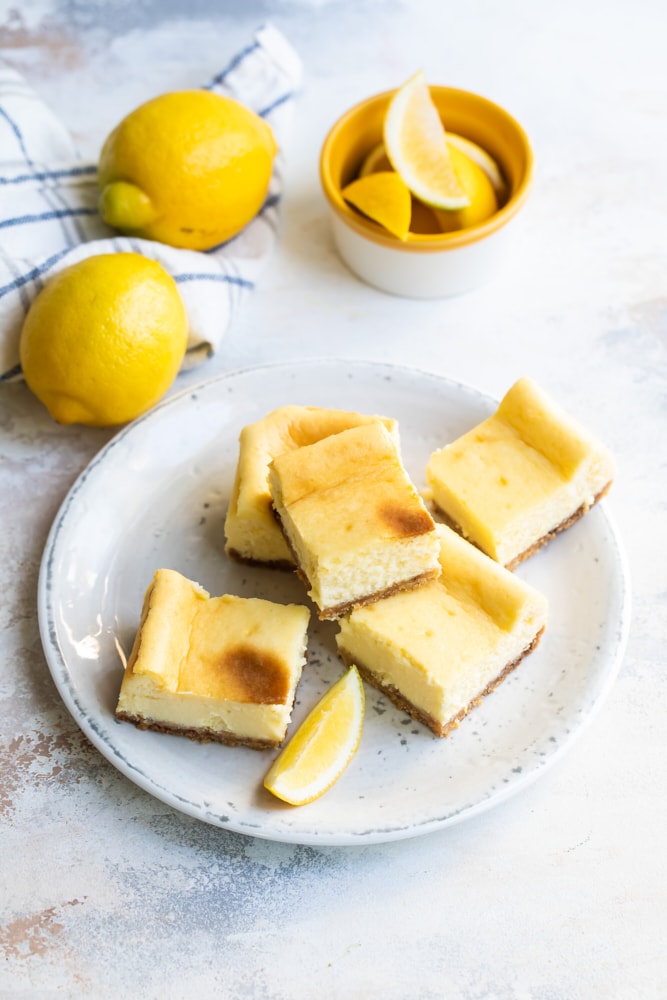 Find more cheesecake bar recipes in the Recipe Index.