This Chocolate Chip Cashew Bread is flecked with chocolate chips and chopped cashews, then finished with a drizzle of dark chocolate for a quick bread worthy of a special occasion!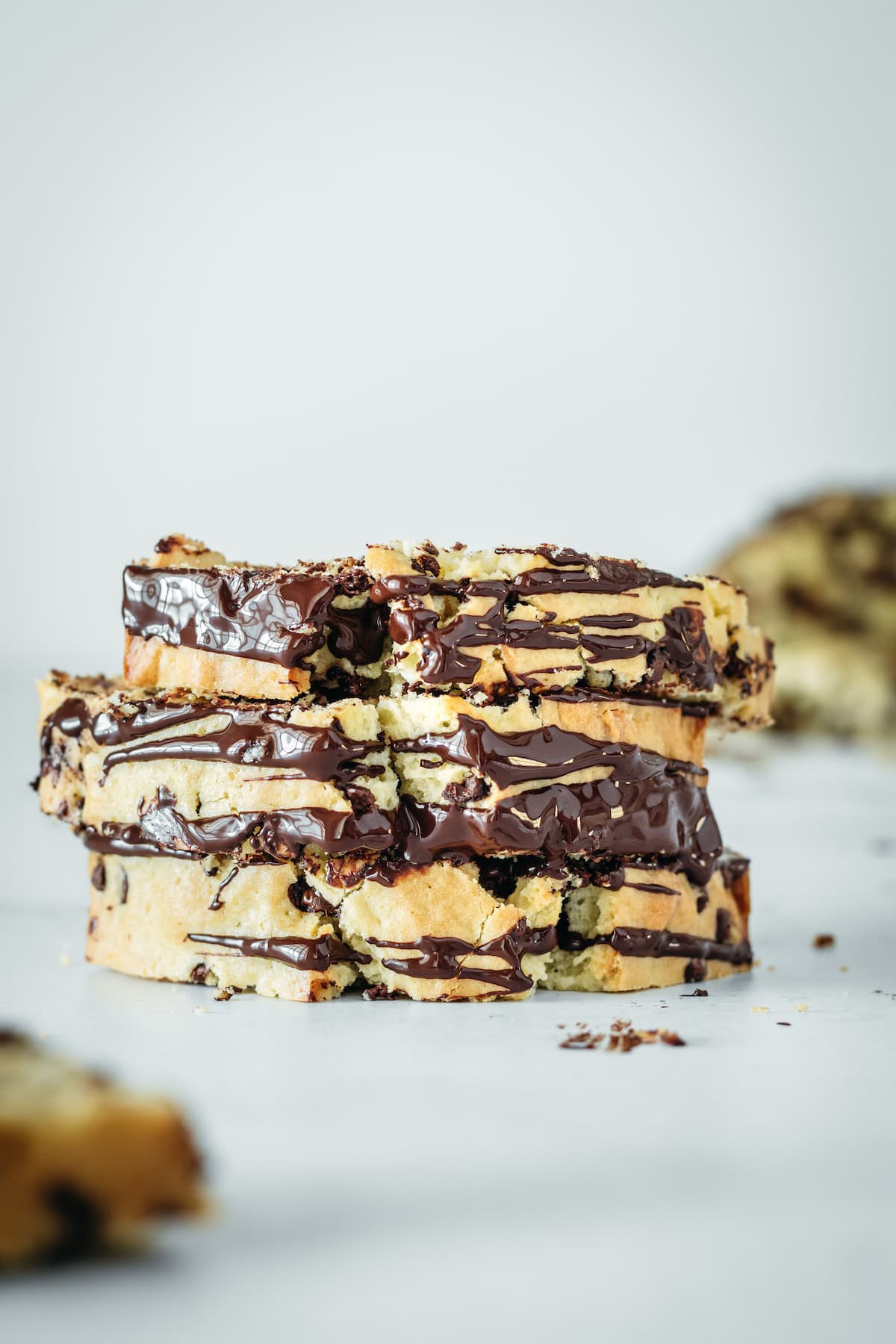 Simple Quick Bread With Chocolate Chips + Cashews
A few years ago I made this Chocolate Chip Cashew Bread to add to holiday gift boxes full of fresh baked goods and the loaves were such a hit that I've made the recipe again and again.
While quick bread is always good for gifting, the chocolate drizzle on this one makes it look a little more special than a standard loaf of banana bread! And once you slice into the loaf, there's no doubt that you're in for a treat—it's studded with chocolate chips and chopped cashews, which both add lots of flavor and texture. I recommend enjoying this warm, so the chocolate chips are melty and perfect—a scoop of ice cream on top isn't a bad idea either!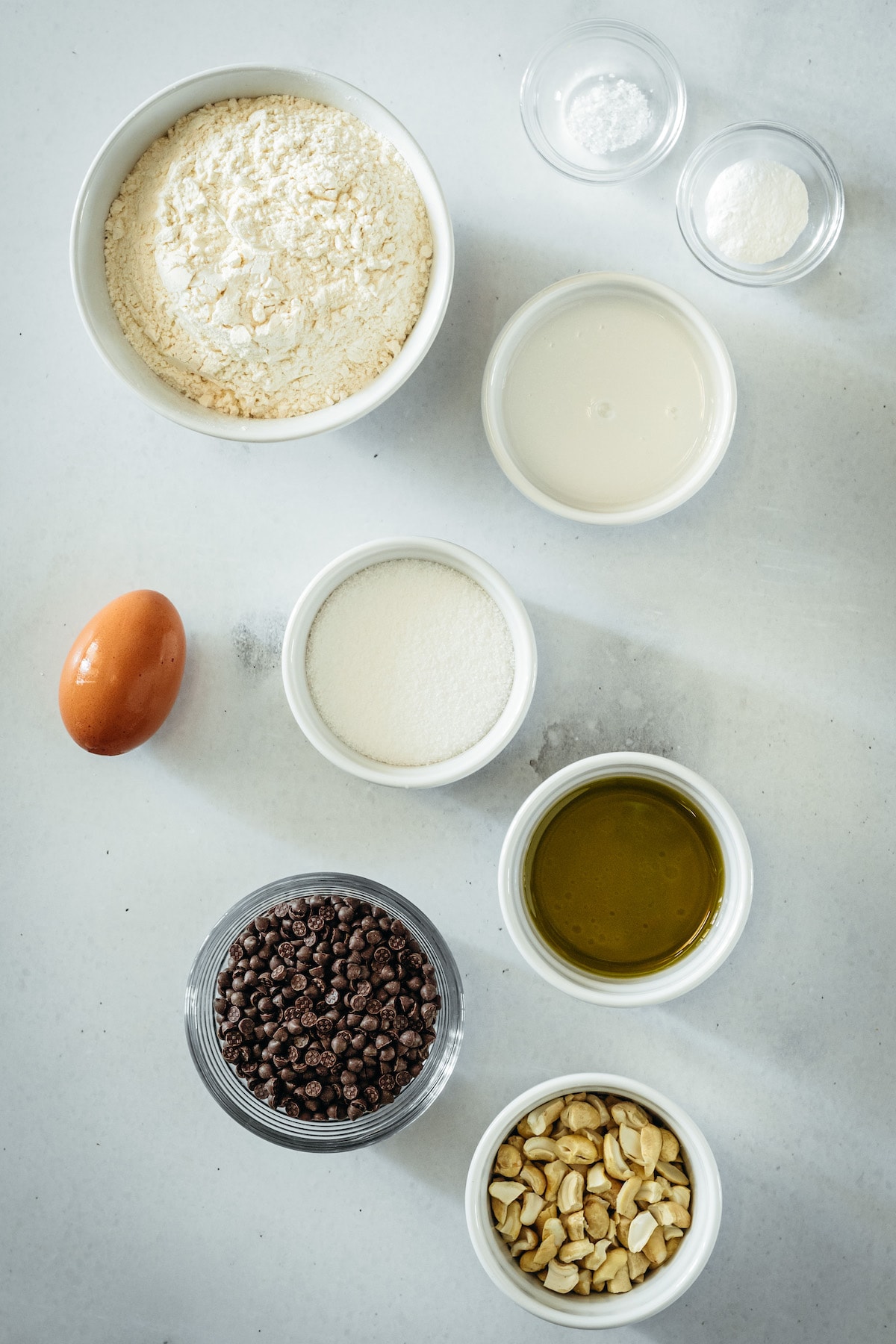 What You'll Need
Apart from the cashews, the ingredients for this bread are pretty standard!
All-purpose flour
Granulated sugar
Baking powder
Salt
Egg – Let the egg sit on the counter a bit so it comes to room temperature.
Milk – The milk should be room temperature, too. I recommend using whole milk or reduced-fat (2%).
Cooking oil – Vegetable oil, canola oil, or another neutral-flavored oil.
Semisweet chocolate chips
Chopped cashews – You can toast them first to bring out their flavor. I recommend doing it in a skillet set over medium-low heat so you can keep a close eye on them to prevent burning!
How to Make Chocolate Chip Cashew Bread
As with most quick bread recipes, this one is a cinch to make. Here's what you'll need to do.
Prepare. Preheat your oven to 350°F. Grease the bottom and sides of an 8.5″ x 4.5″ x2″ loaf pan with butter or nonstick spray.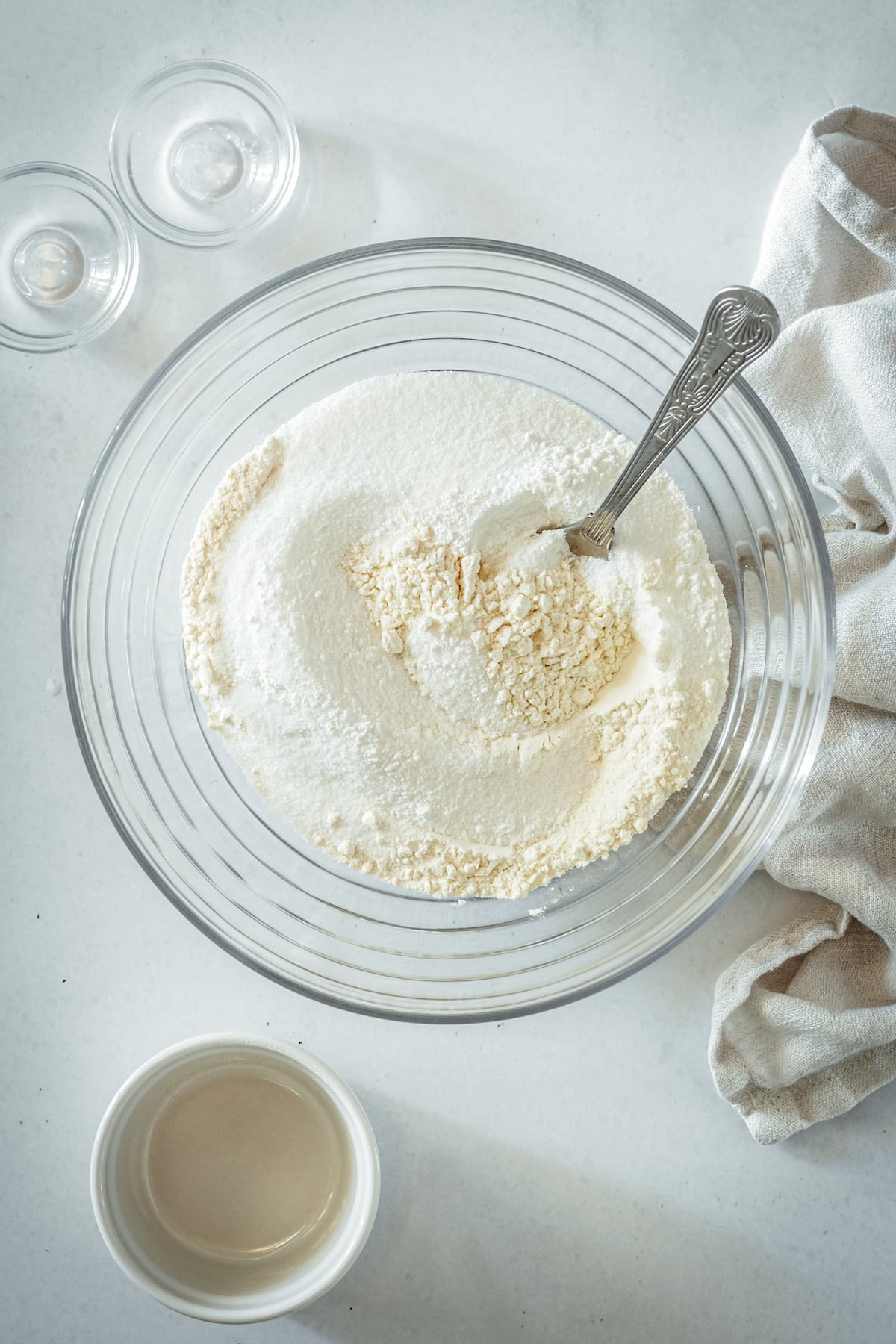 Mix the dry ingredients. In a large mixing bowl, whisk the flour, sugar, baking powder, and salt.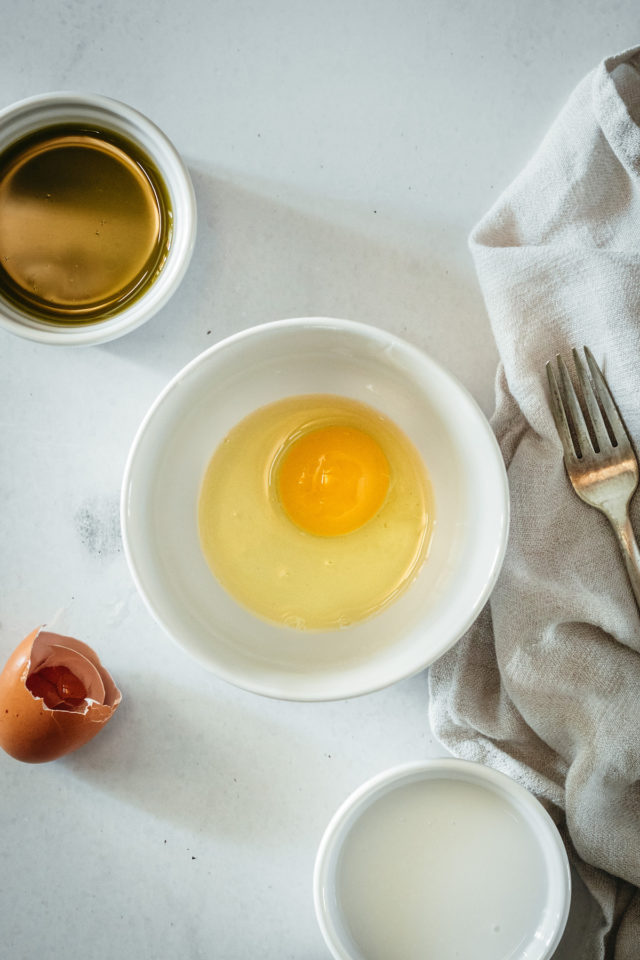 Mix the wet ingredients. In another bowl, beat the egg with a fork, then stir in the milk and oil.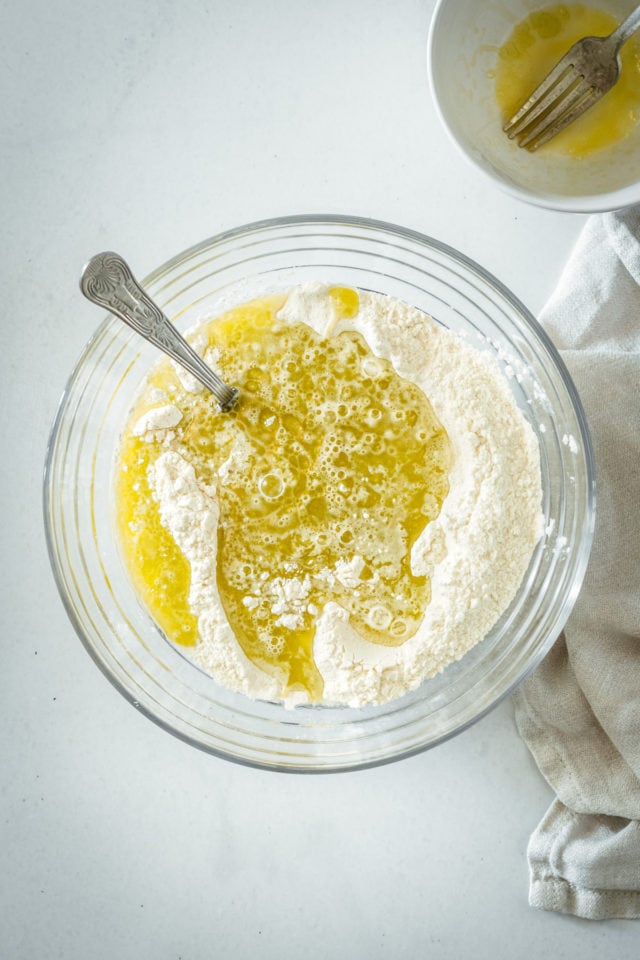 Combine the wet and dry ingredients. Create a well in the middle of the dry ingredients and pour in the wet ingredients. Stir until just moistened, then fold in 1 cup of chocolate chips and the cashews.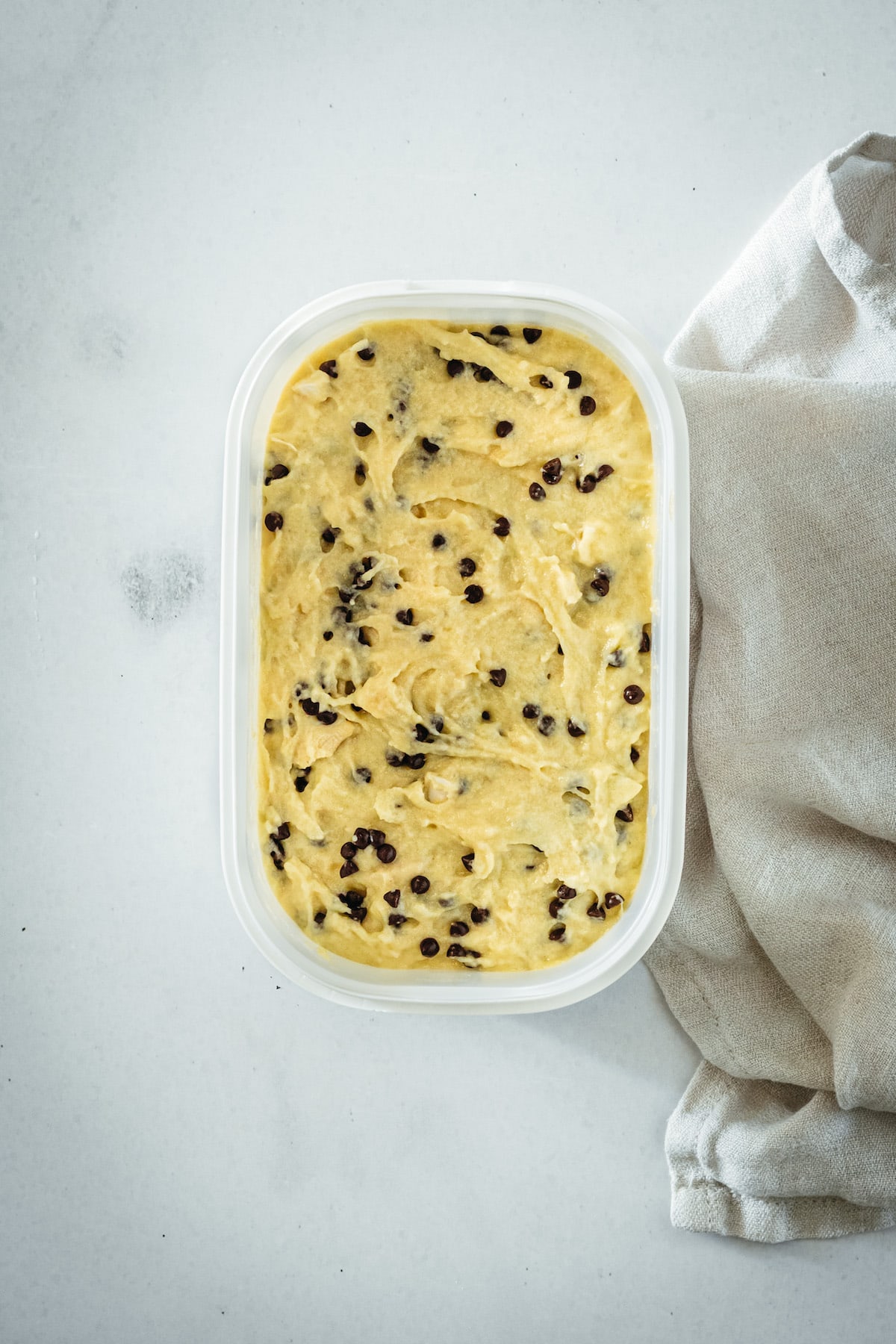 Bake. Pour the batter into the prepared pan, using a rubber spatula to spread it evenly. Bake for about 50 minutes, or until a toothpick inserted into the center comes out clean (a little bit of melted chocolate is okay).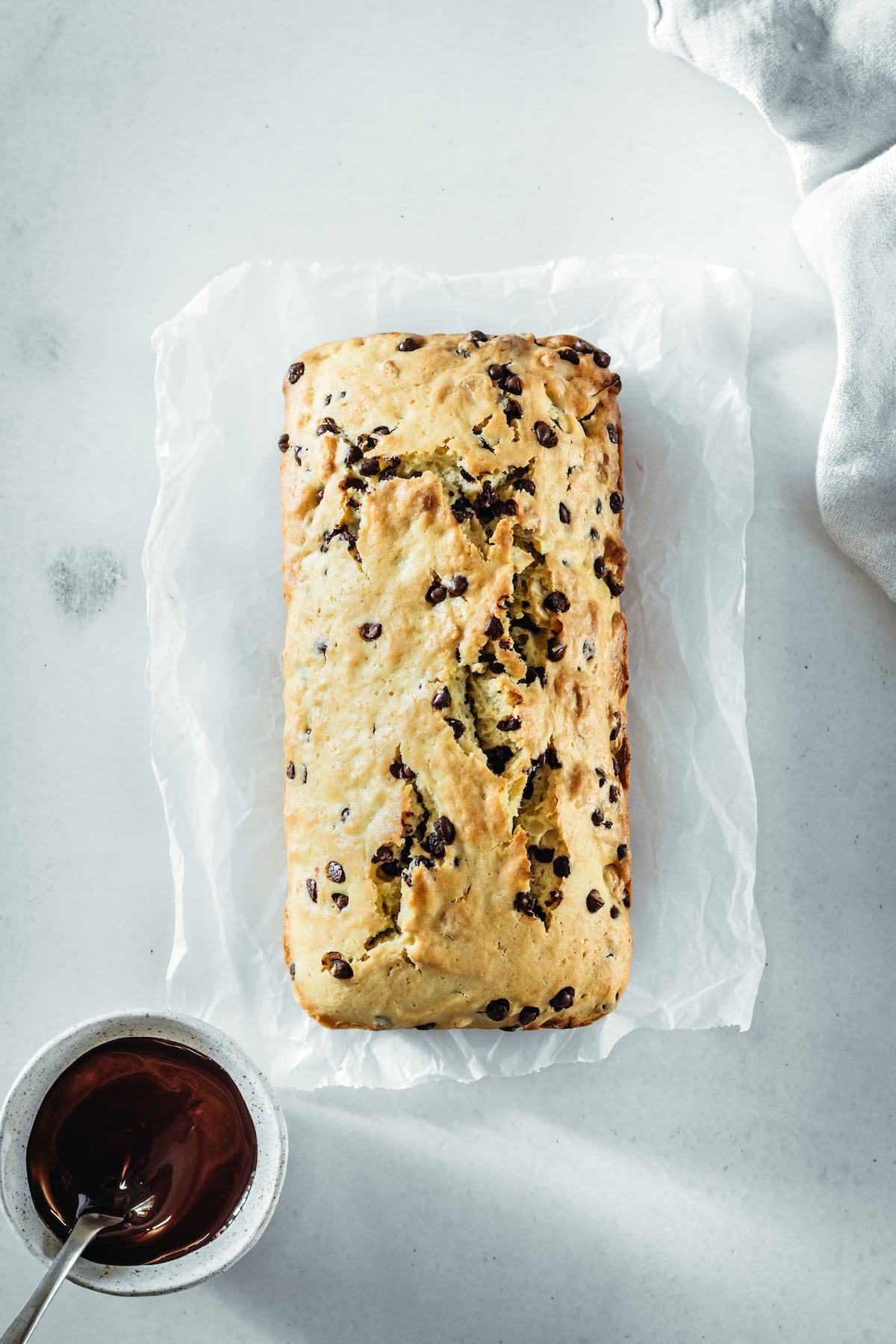 Cool. Let the bread cool in pan on wire rack for 10 minutes, then remove it from the pan and let it finish cooling directly on the rack.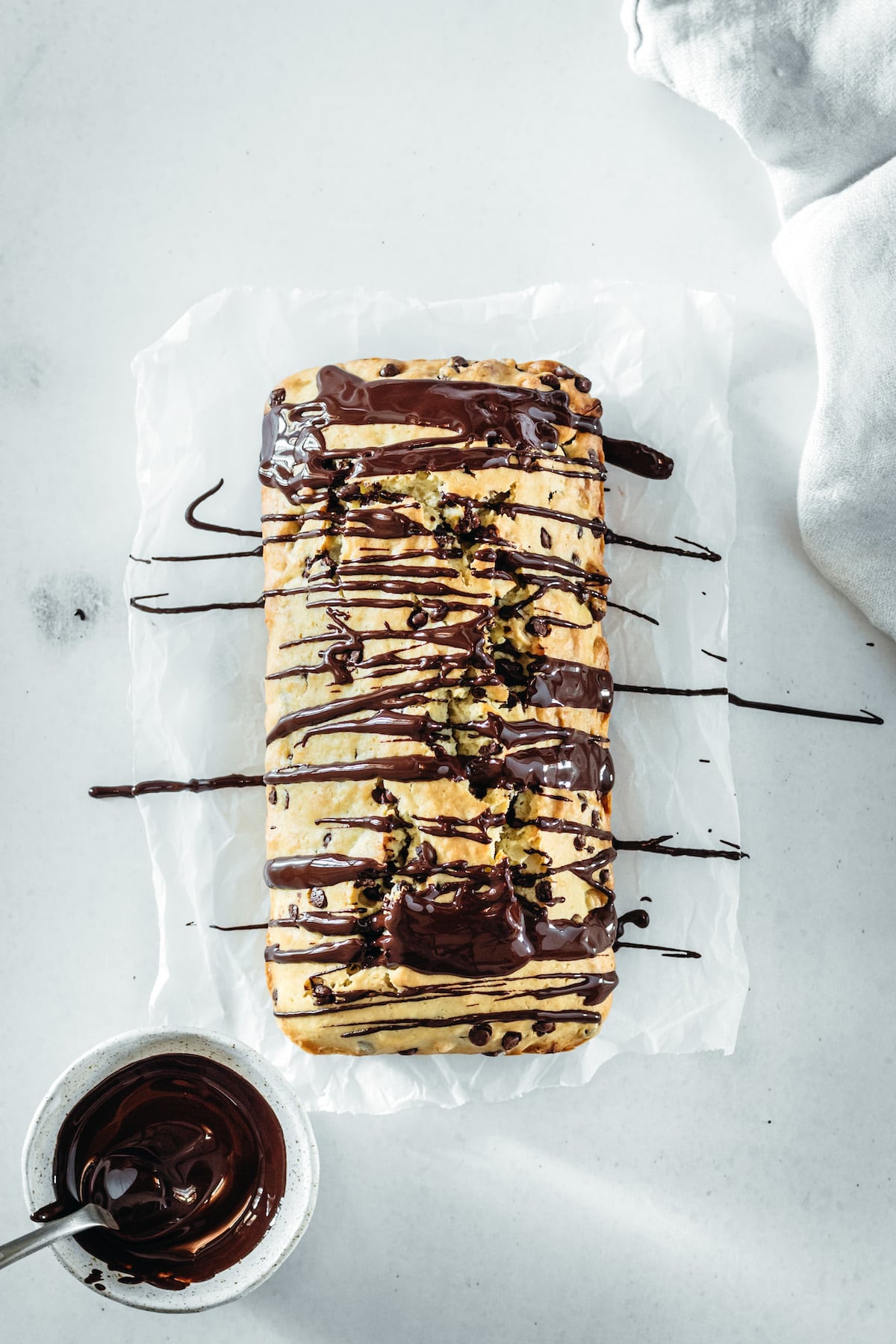 Decorate. Once the bread is cool, melt the remaining chocolate chips and drizzle over the top of the bread with a spoon.
Tips for Success
Here are some tips for making perfect Chocolate Chip Cashew Bread.
Don't over-mix. You only need to stir the batter until just combined. Any more than this and you'll end up with an unpleasant texture.
Checking for doneness. In addition to the toothpick test, you can press your finger (lightly!) into the center of the bread to see if it's done. It should spring back when pressed.
Make it your own. Toasted coconut is a great addition to this recipe, or try other mix-ins. Just keep the bread recipe the same and use roughly the same proportions of add-ins.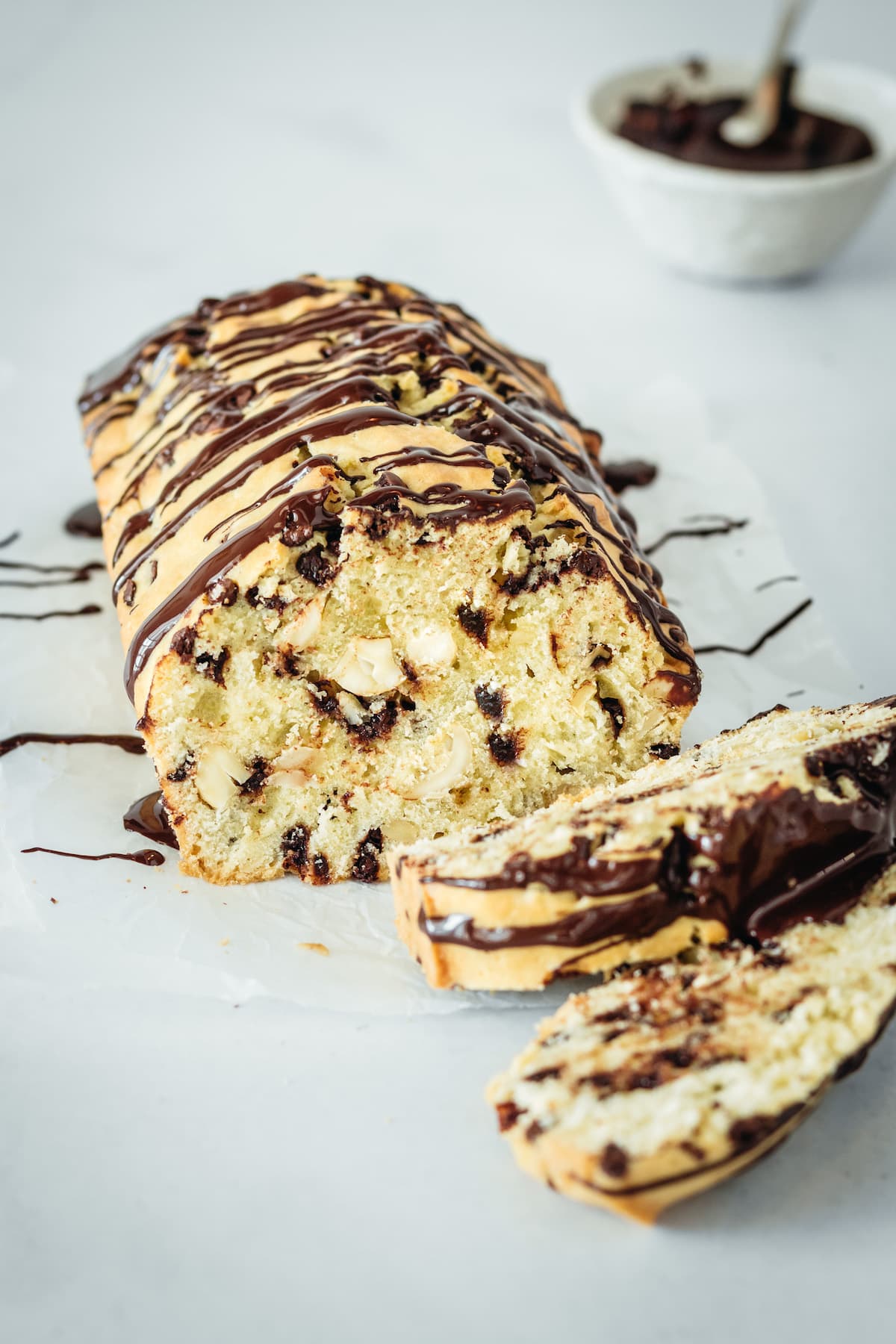 How to Store
Wrap the bread in plastic wrap and store for 3 to 4 days at room temperature. You can refrigerate for up to a week, but room temperature is always best.
Can This Recipe Be Frozen?
You can freeze this bread for up to 3 months. Wrap it in a layer of plastic, followed by a layer of foil (or place the bread in a freezer bag, if it fits). Let the bread thaw at room temperature before serving.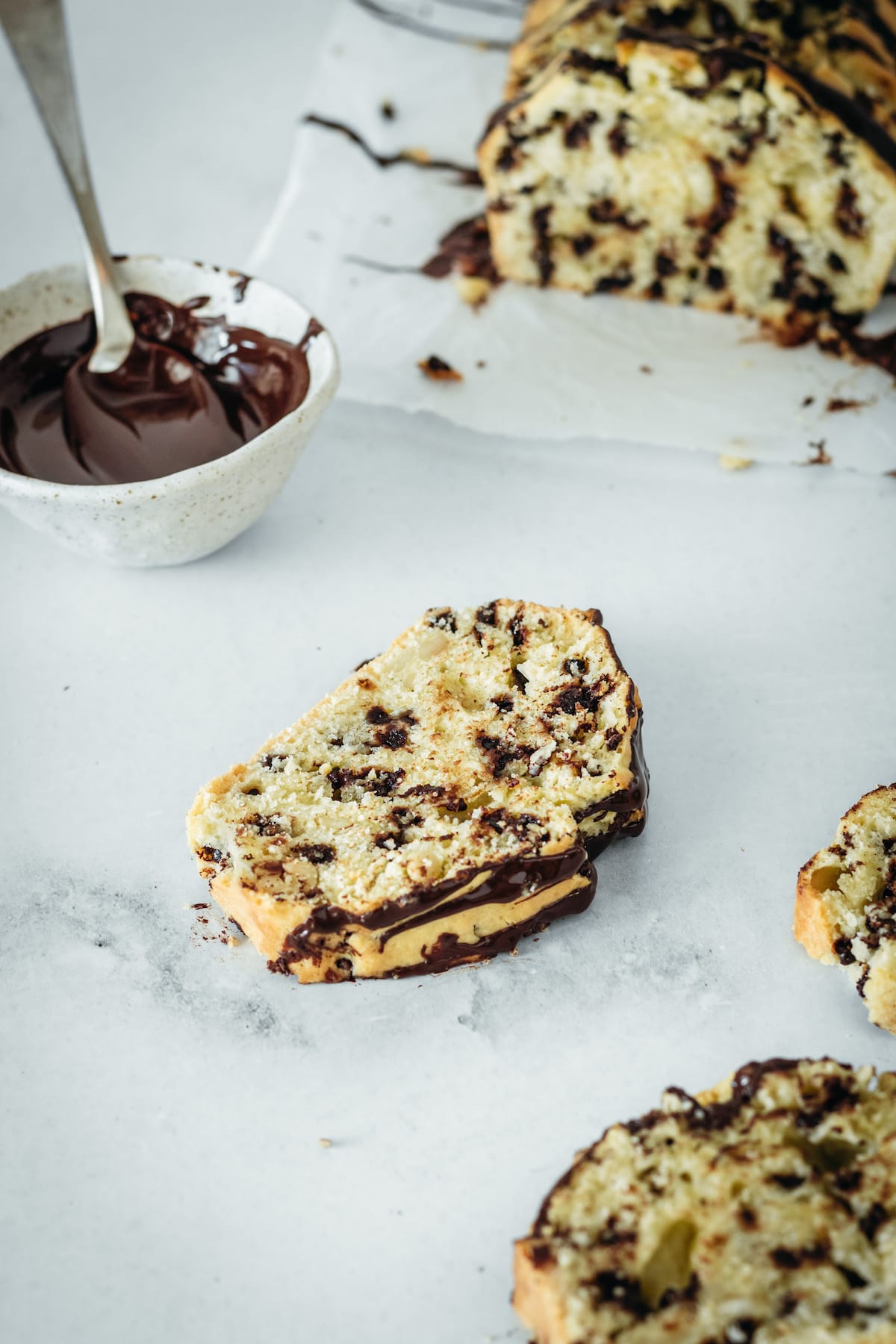 More Quick Breads for Gifting