Rice Krispie Date Balls are a simple no-bake holiday treat filled with lots of flavor and crunch! These easy date balls are sweet and light in texture and rolled in shaved coconut for some festive flair.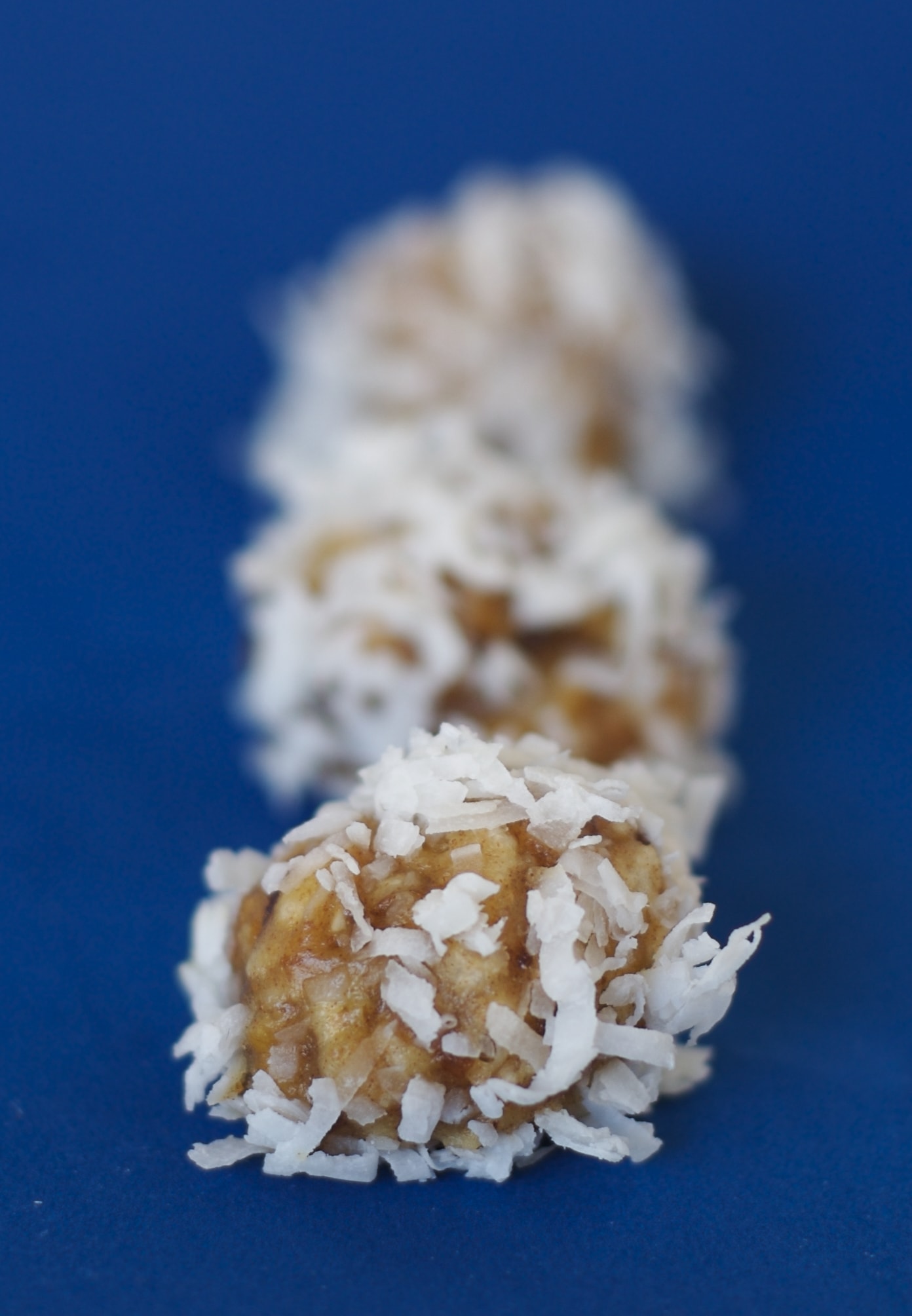 Anytime between Thanksgiving and New Years, my mother was likely to make up a batch of these festive date balls for guests or just for us when we asked. The recipe came from an old holiday cookbook that she had for as long as I can remember. I don't even know the name of the book because the cover went missing years ago. My sister now has the book, but I was smart enough to write down this recipe for date balls with Rice Krispies for myself.

Granted, there is no baking involved in these. Still, they are just so good that I have to share them. These little balls are easy and quick to make. They do need to cool for a bit. That actually takes longer than making them. Traditionally, these date balls are rolled in coconut. However, some people (that's you, Quinn) don't like coconut, so I rolled half of them in confectioner's sugar. If you go that route, keep in mind that they may need to be re-rolled in the sugar at some point because they seem to absorb it.
These date balls are great for a little party dessert, a cookie tray, or just about anything. This Christmas, I put them in holiday boxes and gave them as gifts. Well, not all of them. I might have saved a few for myself.