July 31, 2010
Cream Cheese and Oat Bars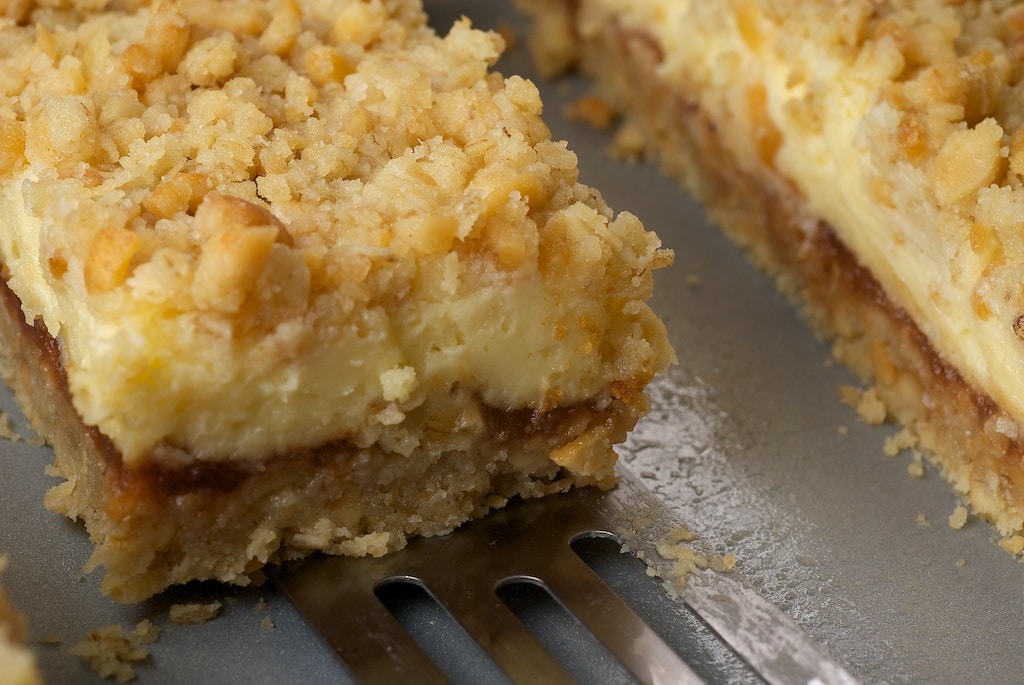 I recently came across this recipe for at least the second time. I found it several months ago in an issue of Taste of the South and added it to my ever-growing stack of recipes to try. This past week, I found it again and felt the overwhelming need to make them as soon as possible.

These bars are a wonderful combination of cream cheese, cashews, apples, and oats. I hesitate to call the bottom layer a crust. It's far too significant for that. It easily makes up half of the thickness of the bars. I like the use of cashews in the crust. Cashews, to me, are quite neglected in the baking world. They show up every once in a while, but not nearly often enough for my taste.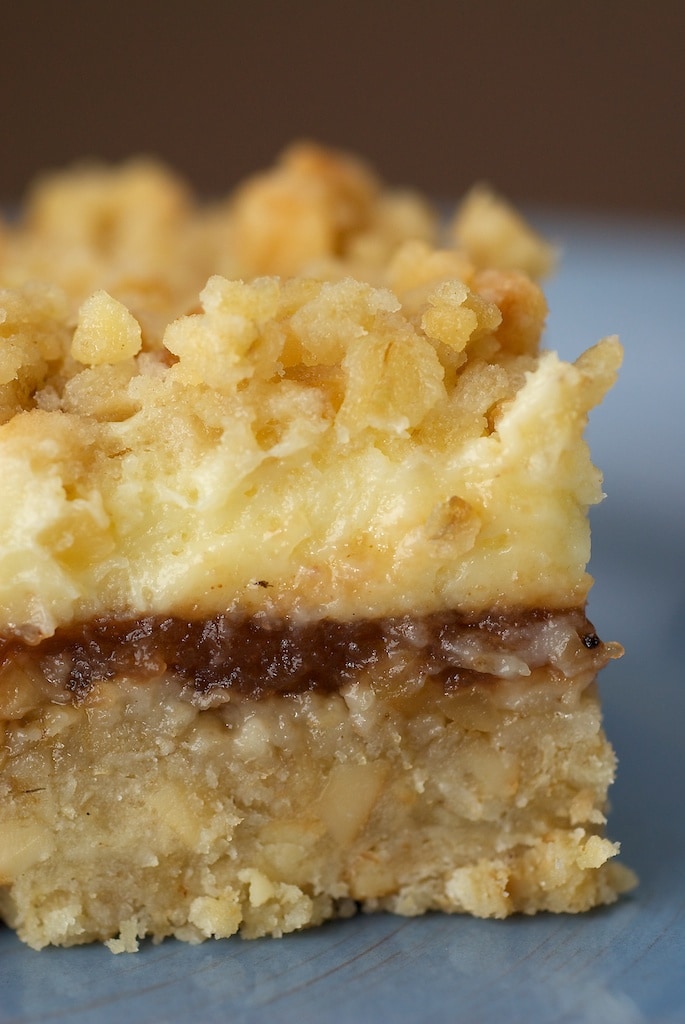 On top of all that delicious crust and lovely apple butter, there is the cream cheese layer. It's like a little layer of cheesecake that's just the right ratio to make these pretty close to perfection.
By the way, if your local store doesn't have apple butter, King Arthur has a very nice one that I used in this recipe. Strangely enough, I ordered apple butter from them when I first found this recipe. I can now attest to its shelf life, as it was still in date when I finally got around to using it. For those more industrious, you may want to make your own.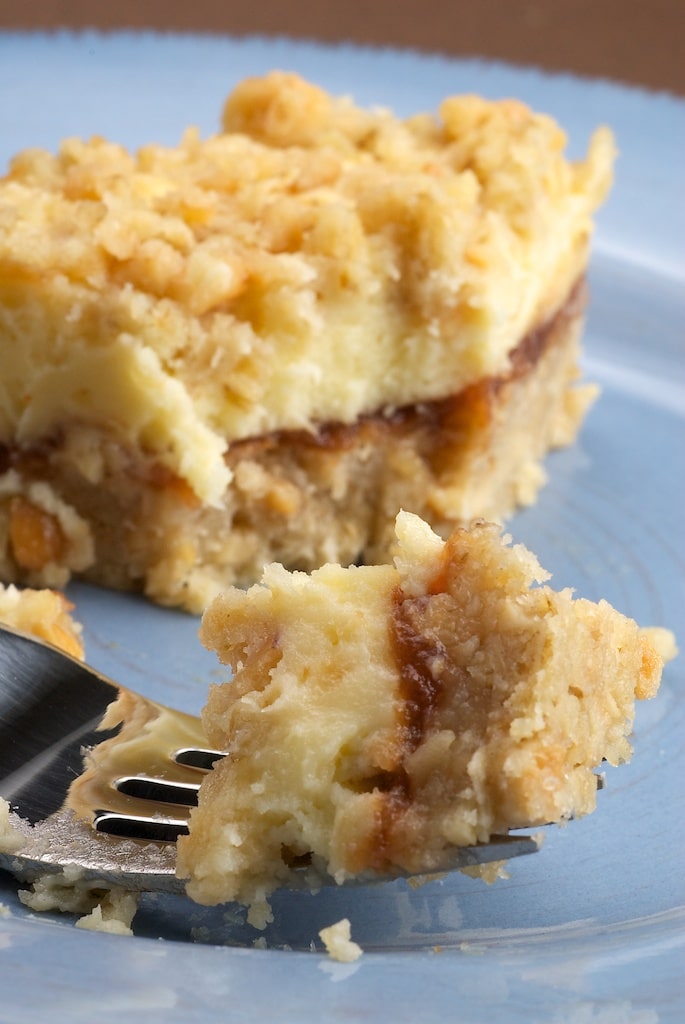 There is something about these bars that is vaguely reminiscent of fall. I think I generally associate apple desserts with cooler weather. If your summer is anything like mine has been, you are doing some serious jonesing for cooler days. Maybe these can hold you over until the leaves start falling and the temperatures start dropping.
Cream Cheese and Oat Bars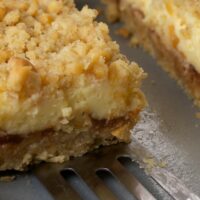 Ingredients:
2 cups all-purpose flour
2 cups quick-cooking oats
2 cups chopped cashews
1 & 3/4 cup granulated sugar, divided into 1 cup and 3/4 cup
1/2 teaspoon baking soda

1 cup unsalted butter, melted
16 ounces cream cheese, softened
2 large eggs
1 tablespoon fresh lemon juice
2 teaspoons vanilla extract

2 cups prepared apple butter
Directions:
Preheat oven to 350°.
Spray a 9″x 13″x 2″ baking pan with nonstick cooking spray.
Combine flour, oats, cashews, 1 cup sugar, and baking soda in a large bowl.
Stir in melted butter. Reserve 1 & 1/2 cups of mixture for topping.
Press remaining mixture into bottom of prepared pan.
Bake for 12-15 minutes or until lightly browned.
Set pan on wire rack to cool.
Beat cream cheese and 3/4 cup sugar at medium speed with an electric mixer. When mixture is creamy, add eggs, one at a time, beating well after each addition. Add lemon juice and vanilla extract. Beat until combined.
Spread apple butter over cooled crust. Spread cream cheese mixture over apple butter. Top with reserved oat mixture. Bake 35-40 minutes or until cream cheese layer is set. Cool completely before cutting into bars.