If you love apple spice and cheesecake, do not miss out on these Apple Butter Cream Cheese Oat Bars!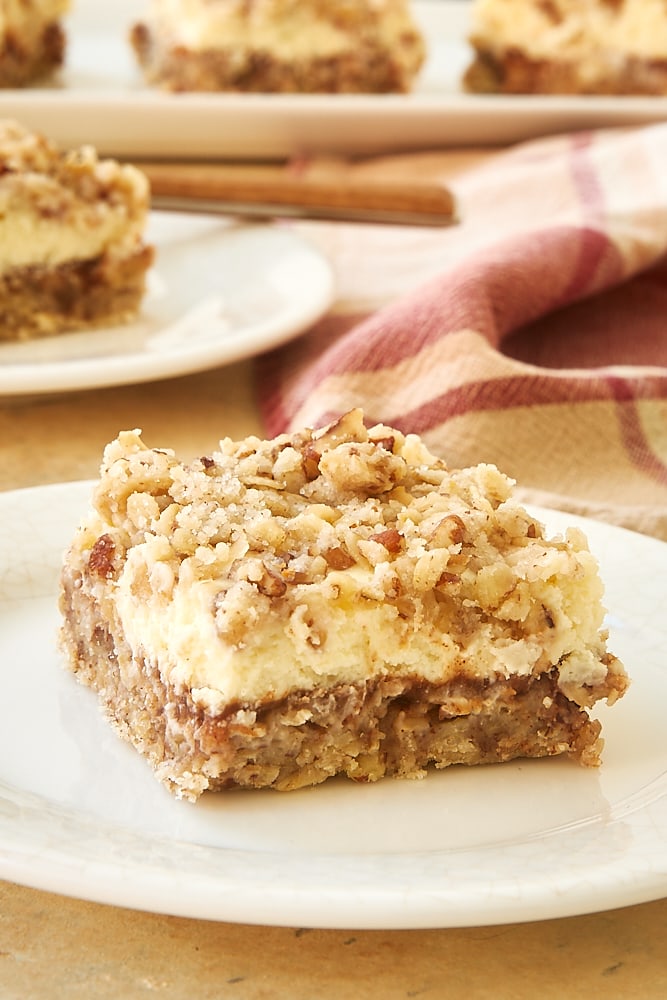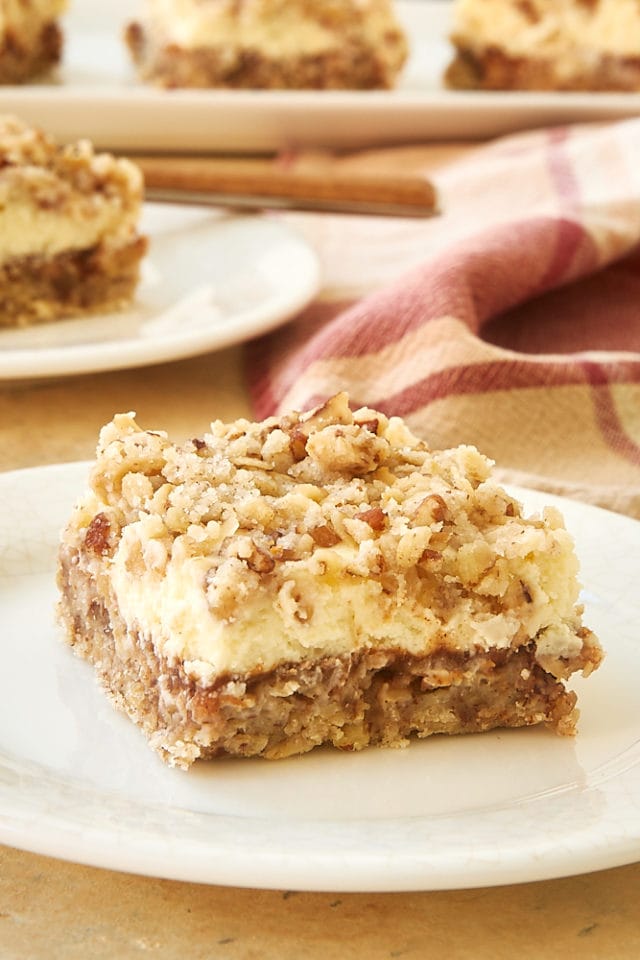 Apple Butter Cream Cheese Bars
Apple Butter Cream Cheese Oat Bars are one of my all-time favorite cheesecake bars. The combination of a sweet, nutty oat crust and topping with cheesecake and spiced apple butter puts them firmly on the irresistible list.

These bars are a wonderful combination of cream cheese, nuts, apples, and oats. I hesitate to call the bottom layer a crust. It's far too significant for that. It easily makes up half of the thickness of the bars, as you can see in these photos. And that same crust mixture is used as a crumb topping.
You can use any type of nuts you like in the crust. I have made these with pecans and with cashews, and they're fantastic either way. Hazelnuts, walnuts, almonds, and more would all be great choices to complement the other flavors in these bars.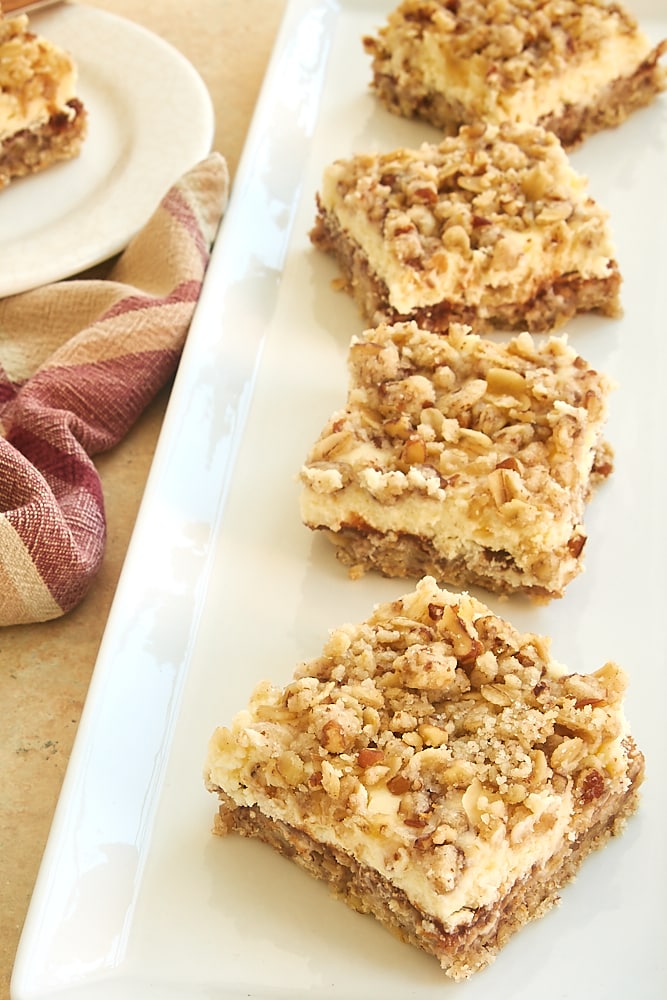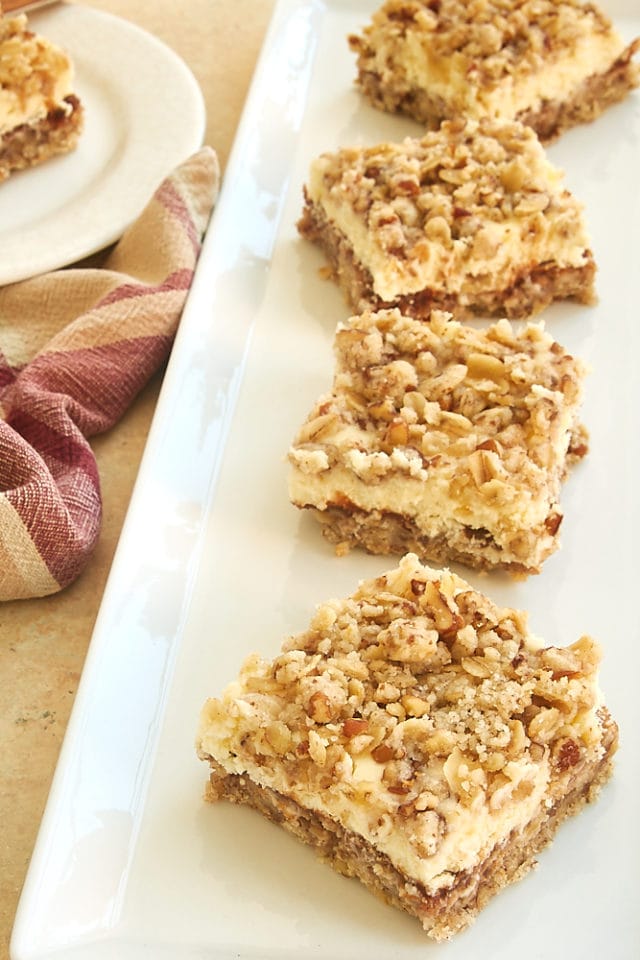 The layer of apple butter between the crust and the cheesecake serves to add more flavor and a good dose of fall spices. On top of all that delicious crust and lovely apple butter, there is the cream cheese layer. It's like a little layer of cheesecake that's just the right ratio to make these beauties pretty darn perfect.
Tips for Success
Measure accurately. Use a kitchen scale to measure by weight if possible. If you don't have a scale, use the spoon and sweep method for the dry ingredients and sugar.
Don't over-mix the crust. Too much mixing will yield a tough, hard crust. Mix just until combined, and press the mixture evenly into the pan without compacting it too much.
Bring the cream cheese to room temperature. That will give you a smoother mixture.
Use homemade or store-bought apple butter. You can use store-bought or homemade apple butter. Store-bought is certainly a nice shortcut that I use when I don't have time to make my own. If you'd like to make your own, try this Apple-Pear Butter. You can make it just with apples or use a combination of apples and pears for something a bit different.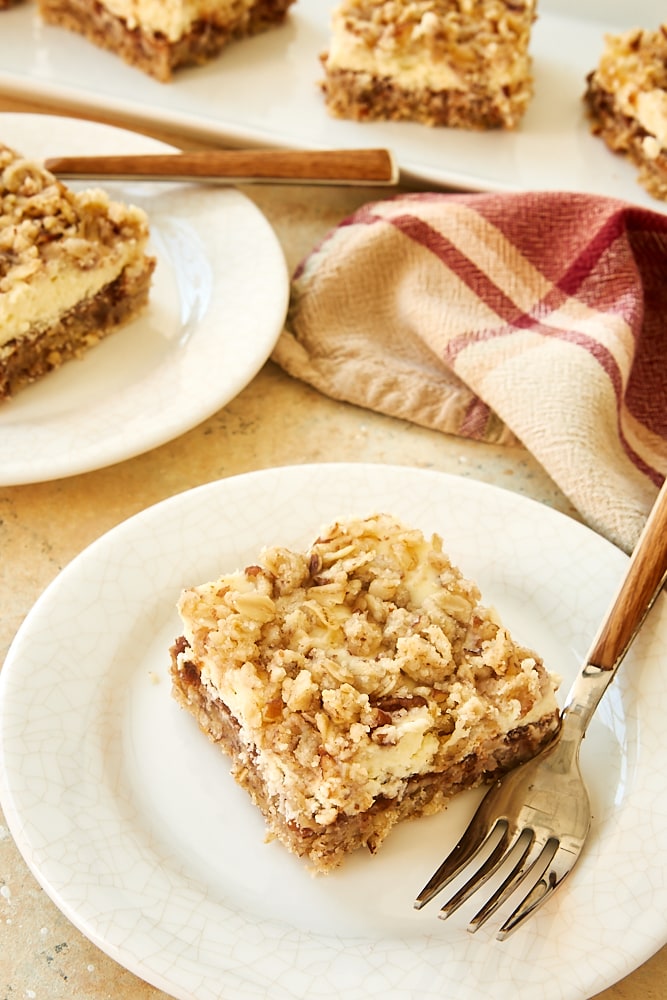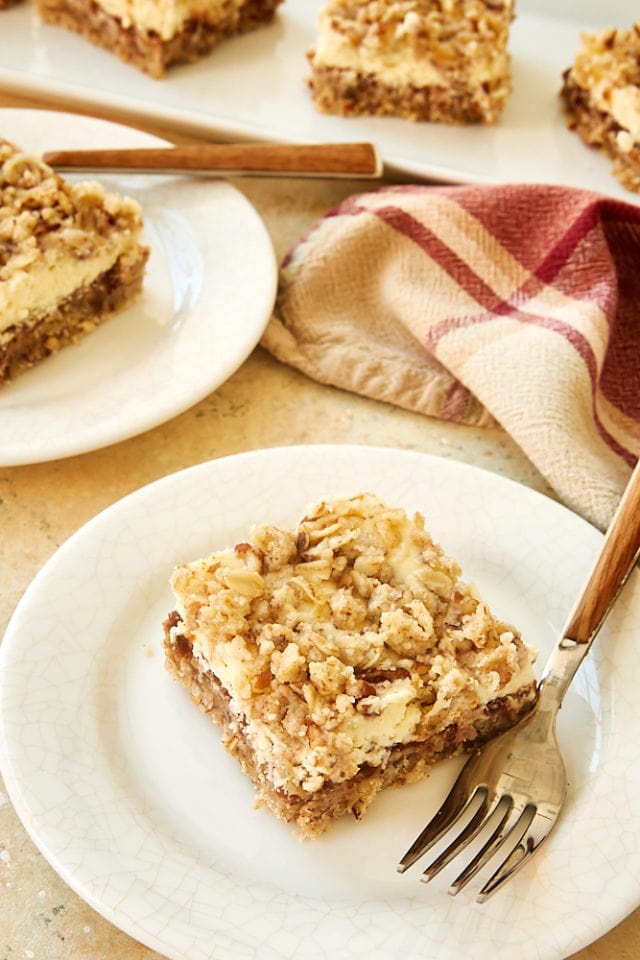 Although I'd happily take one of these bars any day of the year, the flavors are definitely reminiscent of fall. Whether you're ready to ramp up your baking for cooler weather or you have a hankering for a spiced apple dessert some other time of year, it's hard to go wrong with these Apple Butter Cream Cheese Oat Bars!
Find more cheesecake bars in the Recipe Index.
More Apple Butter Recipes