A short list of ingredients and a super easy prep make these Salted Cashew Crunch Cookies a favorite!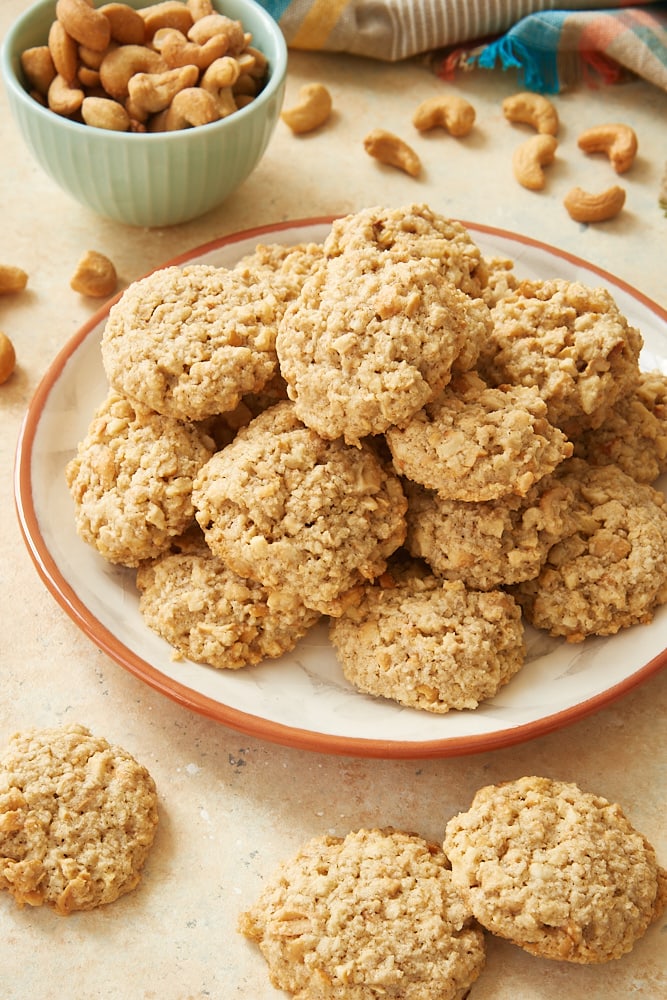 Considering how much I like cashews, there is a distinct lack of cashew-containing recipes here at BoB. They just seem to be a less prevalent choice for a baking add-in than other nuts. But if you're ever going to bake with cashews, I highly encourage you to bake these Salted Cashew Crunch Cookies.

These simple cookies are made with a short list of ingredients and an impressively easy preparation. You just need one mixing bowl for these little guys. Just mix, portion, and bake!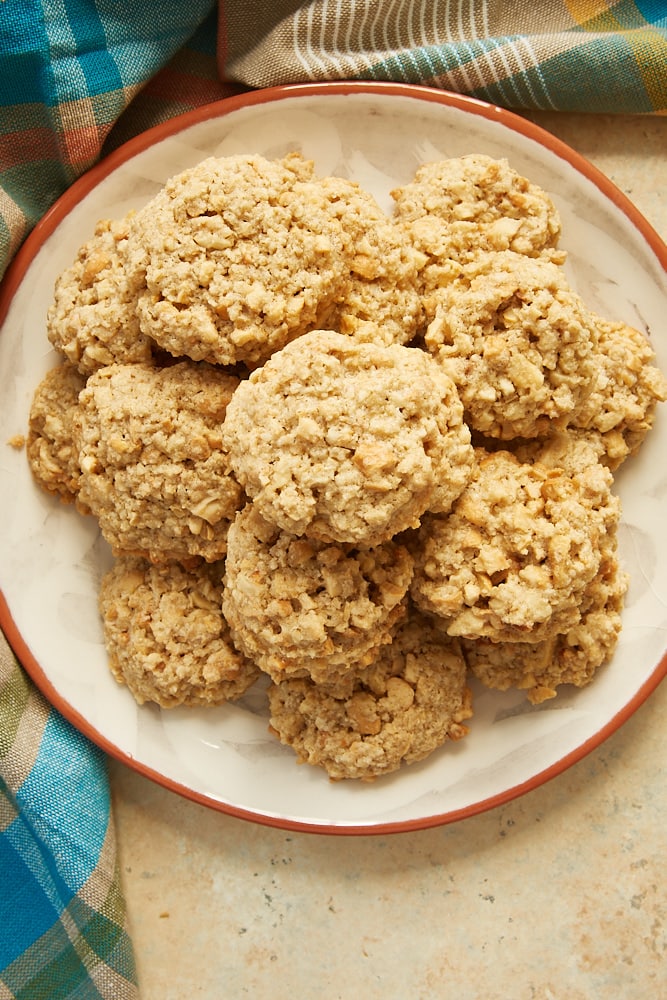 Ground oats stand in for the usual flour here, giving the cookies a flavor and texture that's a little off the beaten cookie path. The dough is not like a traditional cookie dough. It's a little looser and crumblier. But if you've measured accurately, then all will be well. If you have a kitchen scale, I encourage you to use it. Otherwise, make sure to spoon your ingredients into measuring cups and level the top.
For those of you who like sweet and salty combinations, these cookies are definitely for you. That being said, you can certainly use unsalted cashews if you want to cut down on the saltiness. Sometimes I use a mixture of salted and unsalted, and they work just fine. You can also opt to skip the sprinkle of salt on top of the cookies, but it's just so good that I hope you'll give it a try.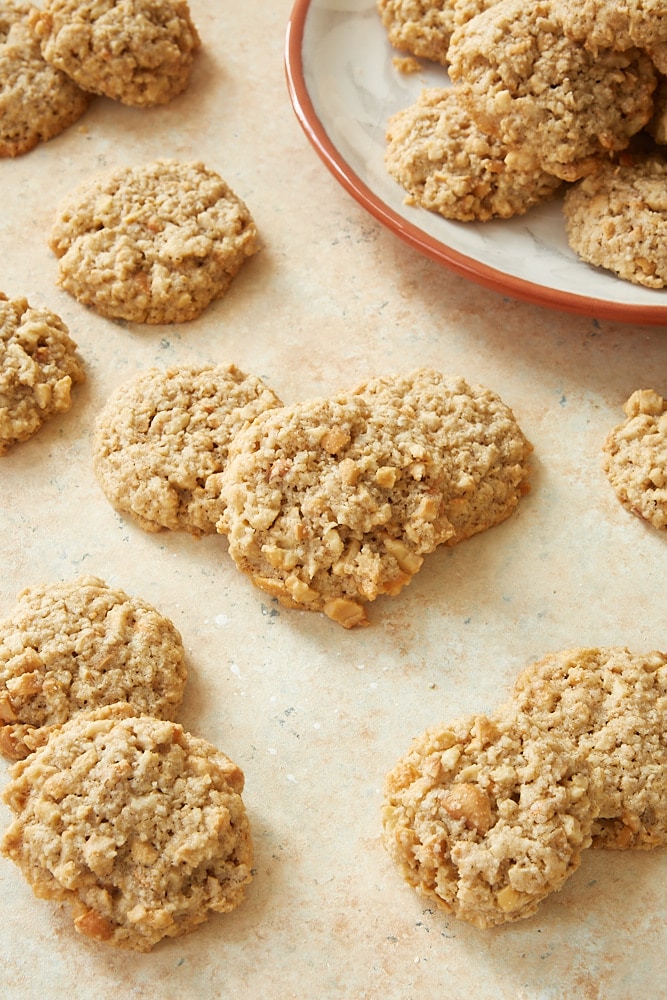 These Salted Cashew Crunch Cookies are one of those magical cookies that manage to be crunchy, crispy, and chewy at the same time. I usually prefer chewy cookies, but that little bit of crispiness really suits them well. And, of course, all those cashews offer plenty of crunch.
This recipe is a great example of something being greater than the sum of its parts. That short list of ingredients comes together to make a batch of fantastic cookies that are utterly delicious and addicting!
Find more cookie recipes in the Recipe Index.
More Sweet and Salty Cookies