April 29, 2008
Salted Cashew Crunch Cookies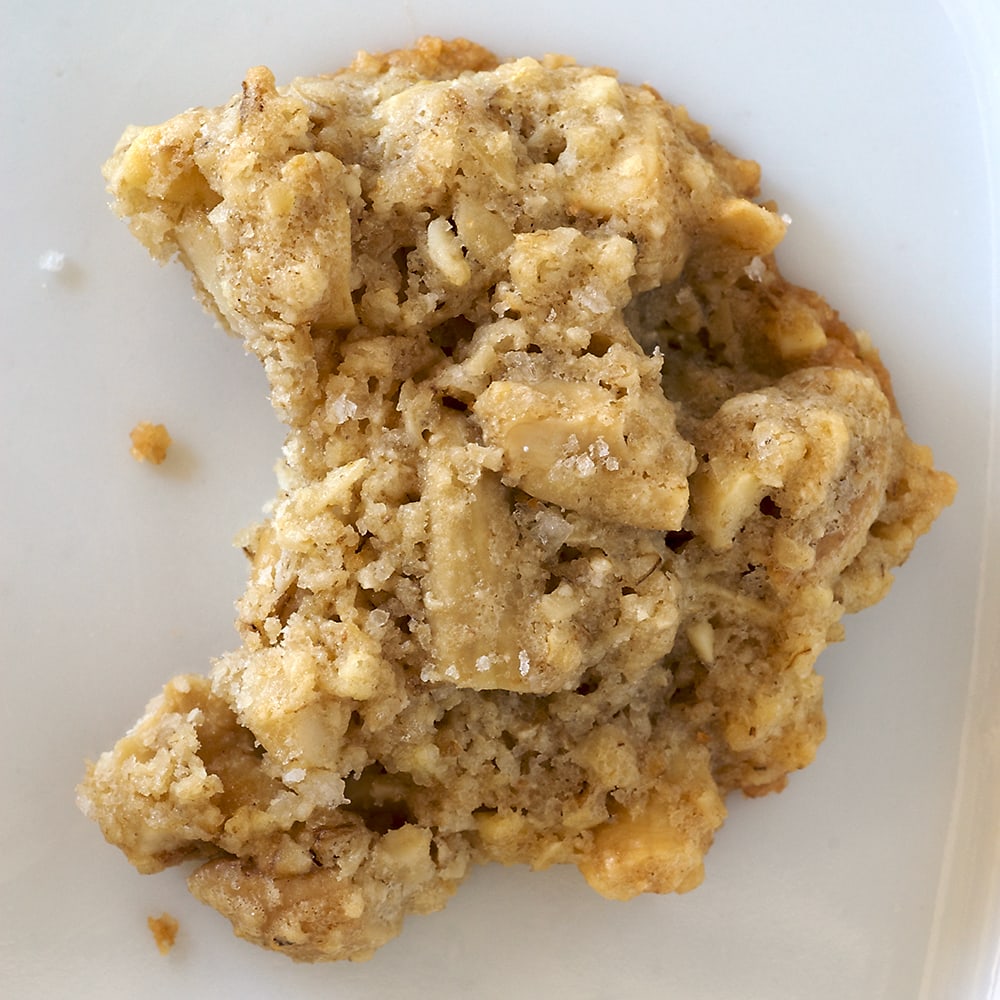 My lack of cashew-containing recipes here at BoB is not due to any lack of love for them. On the contrary, cashews rank right up there with pecans and hazelnuts for me. It just seems that they don't find themselves in that many baked goods. Or, maybe I'm just looking in the wrong places.

The recipe for these cookies comes from King Arthur Flour Whole Grain Baking, a book I have very much wanted for a while now. I forget now what finally made me cave in and buy it, but I've been ogling its pages for a few weeks now trying to figure out what to make first.
The simplicity of these cookies appealed to me. A short list of ingredients and an impressively easy set of directions are always a plus.
For those of you who like sweet and salty combinations, these cookies are definitely for you. I used cashews that were very lightly salted, and these were still quite salty to me. In a good way.
These salty cookies are one of those magical kind that manage to be crunchy, crispy, and chewy at the same time. I usually prefer chewy cookies, but that little bit of crispiness really suits them well.
While I had every reason to believe that these would be good, they turned out to be so much more that I thought they would be. They certainly aren't much to look at. All of the components are essentially the same color. But, as far as taste goes, they are hard to beat.
Salted Cashew Crunch Cookies
Yield: about 30 cookies
Prep Time: 15 minutes
Cook Time: 14 minutes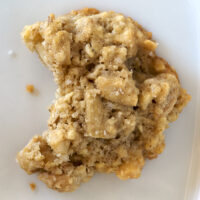 Ingredients:
1/2 cup unsalted butter, softened
3/4 cup granulated sugar
1/2 teaspoon salt
1/4 teaspoon baking powder
1 teaspoon vanilla extract
1 large egg
2 cups old-fashioned rolled oats, ground for 30 seconds in a food processor
2 cups salted cashew pieces or coarsely chopped cashews
extrafine salt for topping*
Directions:
Preheat oven to 350°.
In a medium bowl, beat butter, sugar, salt, baking powder, vanilla, and egg. Add oats and mix. Then, mix in cashews.
Drop dough by tablespoonfuls onto lightly greased or lined baking sheets. Sprinkle each cookie with salt. Flatten cookies to about 3/8-inch thick.
Bake 12-14 minutes, or until light golden brown. Remove from the oven and cool on the baking pans.
Notes:
*I substituted sea salt to make the salt more pronounced visually.
Cook time is per baking sheet.