January 10, 2013
Hazelnut Date Bread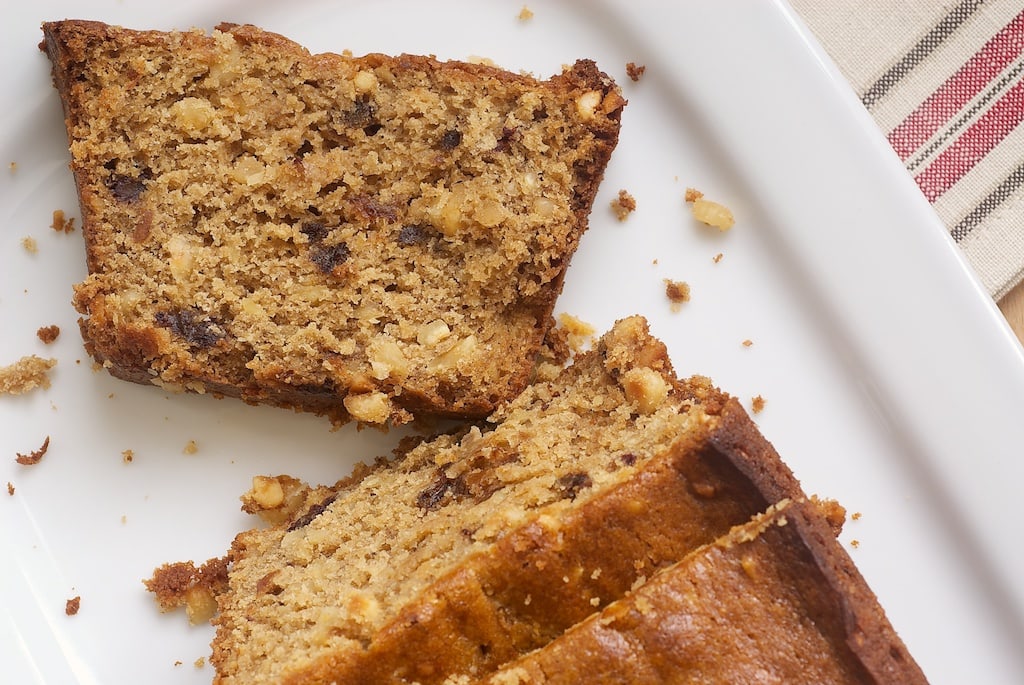 Quick breads and other breakfast baked goods are in my top 5 things to bake. I love them fresh from the oven. My not being much of a morning person makes it so they don't get baked that often. I should really work on that.
I feel that there are two different kinds of quick breads. First, there are the dessert-level-sweet kind. While I like those (hello, gorgeous!), my heart lies with the other kind – the less sweet ones. Those are the breads that are great for a lazy weekend morning or even an afternoon treat.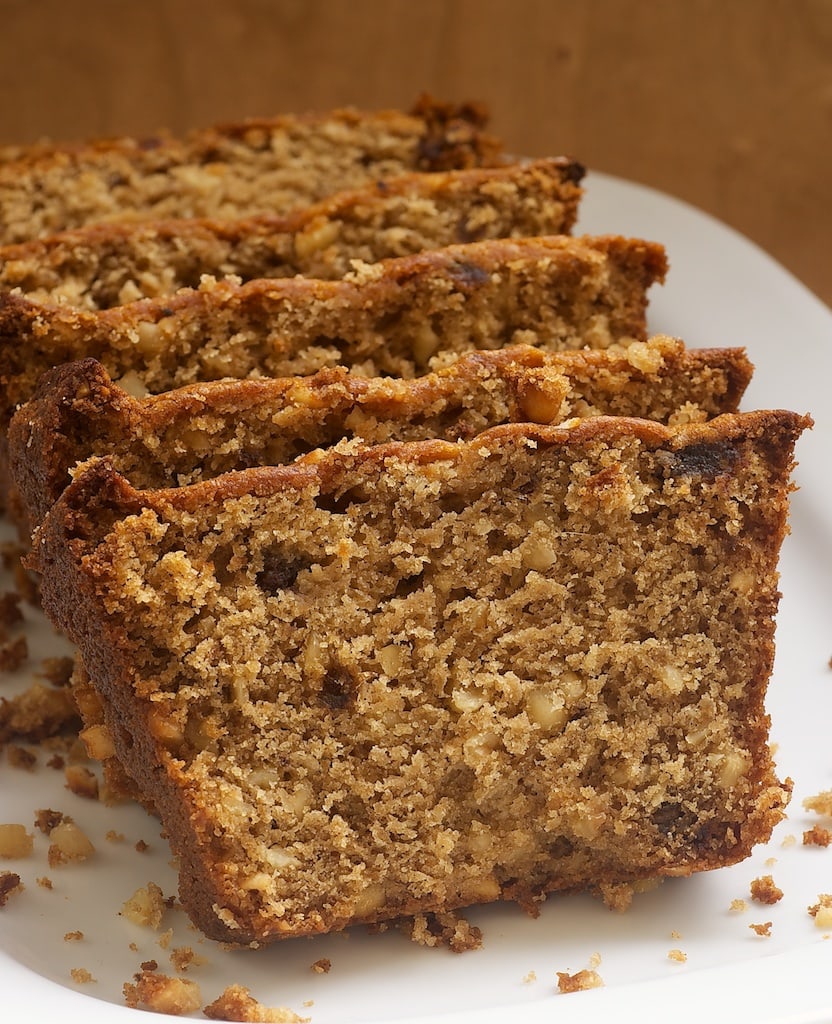 For this bread, I started with the idea of date bread. I am vehemently opposed to raisins in anything, so I usually have dates or some other dried fruit in the pantry. Date bread is a favorite of mine, although many that I've tried have been less than praise-worthy.
This one, however, is deserving of some baking love and is a great go-to recipe for a simple quick bread. It is brimming with lovely spices and a generous helping of toasted hazelnuts. It's soft and moist and just plain good.
Hazelnut Date Bread
Yield: 1 standard 9"x 5" loaf
Prep Time:20 minutes
Cook Time:55 minutes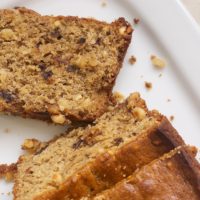 Ingredients:
3/4 cup chopped pitted dates
1/2 teaspoon baking soda
1/4 cup boiling water
1 & 3/4 cups all-purpose flour
1 teaspoon baking powder
1 & 1/2 teaspoons ground cinnamon
1/2 teaspoon salt
1/4 teaspoon ground nutmeg
1 large egg
1/2 cup unsalted butter, melted
1 cup packed light brown sugar
1/2 teaspoon vanilla extract
1/2 cup buttermilk
1 cup chopped hazelnuts
Directions:
Preheat oven to 350°. Generously grease a 9"x 5" loaf pan.
Place dates and baking soda in a small bowl. Pour boiling water over dates. Allow to sit for 20-30 minutes.
Whisk together flour, baking powder, cinnamon, salt, and nutmeg. Set aside.
Place egg in a large mixing bowl and beat lightly. Add melted butter, brown sugar, and vanilla extract. Mix well.
Stir in flour mixture, alternating with buttermilk. Begin and end with flour mixture. Mix just until combined. Stir in hazelnuts and dates.
Spread batter evenly in prepared pan. Bake for 50-55 minutes, or until a pick inserted into the center comes out clean. Run a knife around the edges of pan. Cool in pan on wire rack for about 10 minutes. Then, remove from pan and place on wire rack to cool.