Hazelnut Date Bread is a wonderfully delicious, not-too-sweet quick bread. It's just the kind of treat you can enjoy any time of day!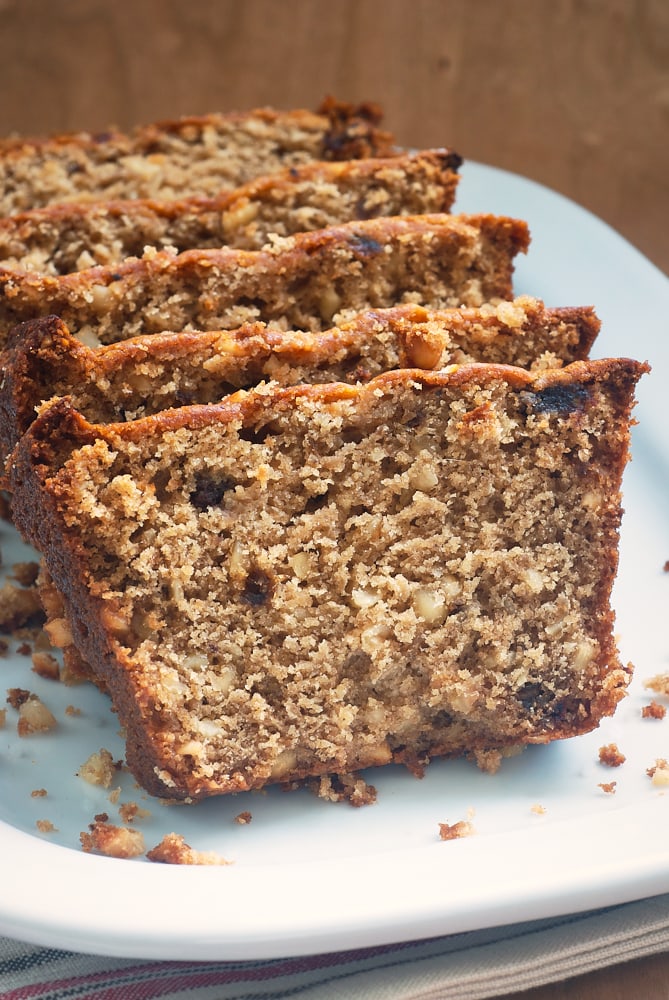 Quick breads and other breakfast baked goods are in my top 5 things to bake. I enjoy eating them fresh from the oven or grabbing a bite now and then for a few days after they're baked. Obviously, I'm not that picky about how I get them as long as I get them.
I feel that there are two different kinds of quick breads. First, there are the dessert-level-sweet kind. While I like those (hello, gorgeous!), my heart lies with the other kind – the less sweet ones. Those are the breads that are great for a lazy weekend morning or even an afternoon treat.
For this Hazelnut Date Bread, I started with the idea of date bread. I am vehemently opposed to raisins in anything, so I usually have dates or some other dried fruit in my pantry. Date bread is a favorite of mine, although many that I've tried have been less than praise-worthy.
This one, however, is deserving of some baking love and is a great go-to recipe for a simple quick bread. It is brimming with lovely spices and a generous helping of toasted hazelnuts. It's soft and moist and just plain good.
If you're looking for a simple bread with simple flavors, this is a great one to try. It's easy to make and even easier to devour!
Find more quick bread recipes in the Recipe Index.