Zimtsterne (Cinnamon Stars) are German Christmas cookies that are as delicious as they are beautiful!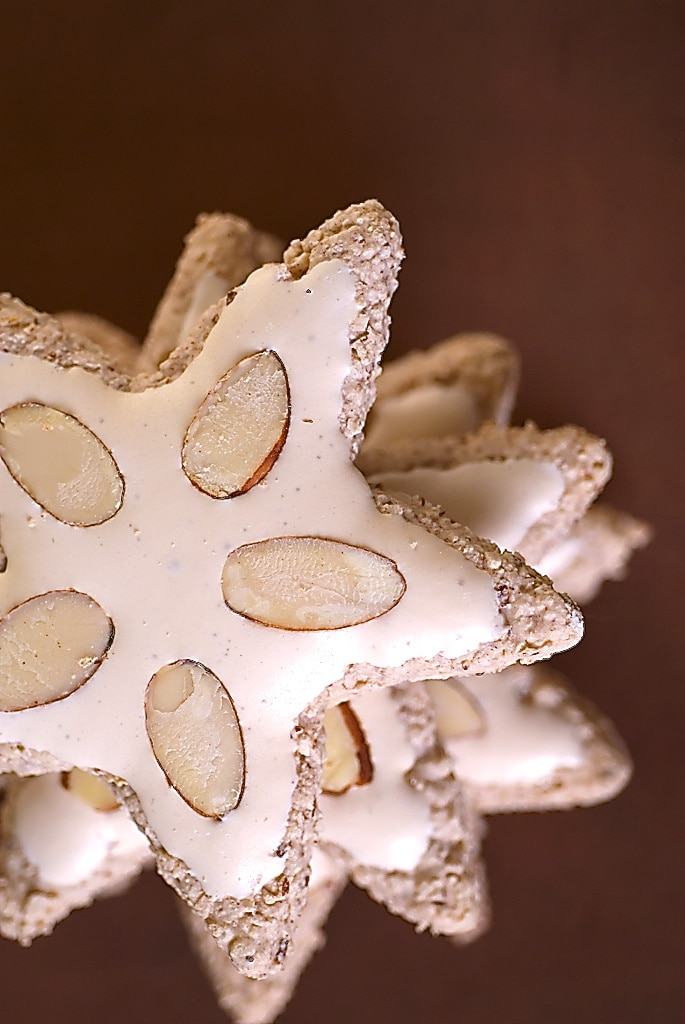 Zimtsterne: German Cinnamon Star Cookies
Quinn tends to be a bit more ambitious in my baking than I am. He thought these Zimtsterne cookies would be a great addition to my holiday baking roster. I agreed that they looked and sounded delicious, but I wasn't sure about the painstaking efforts involved in making them. I came up with a compromise, though, that he help me bake them. He quickly agreed, being a fool for painstaking details like rolling out dough and icing cookies.

Also known as Cinnamon Star Cookies, Zimtsterne are a traditional German Christmas cookie. (The name literally translates to cinnamon stars.) They are described as being somewhere between a macaroon and a meringue. With that combination, they manage to be both a little bit crunchy and a little bit chewy. They immediately reminded me of a pecan meringue cookie my mother used to make.
I find that this dough is much easier to deal with after it has been in the freezer for about 20 minutes. That provides some stiffness that makes cutting them easier and helps them stay together better. If you're having similar troubles when making them, try chilling them in either the freezer or refrigerator, and I think you'll quickly see the difference.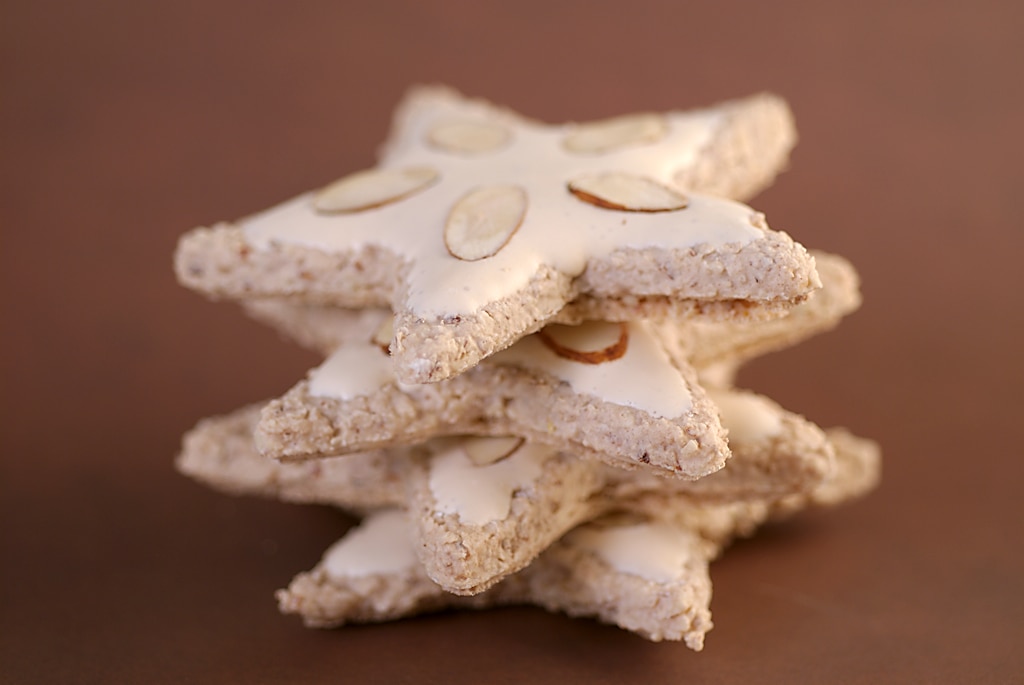 Even with such a short list of ingredients, these cookies are surprisingly not short on flavor. The combination of cinnamon and almonds is a definite winner. Despite all the almonds in these cookies, that almond flavor is not overpowering.
Zimtsterne are always an excellent addition to my holiday baking lineup. Just be warned that these are definitely a labor of love. If you have the time and patience for a little extra effort, however, they are certainly worth it.
Find more cookie recipes in the Recipe Index.
More Cinnamon Cookies