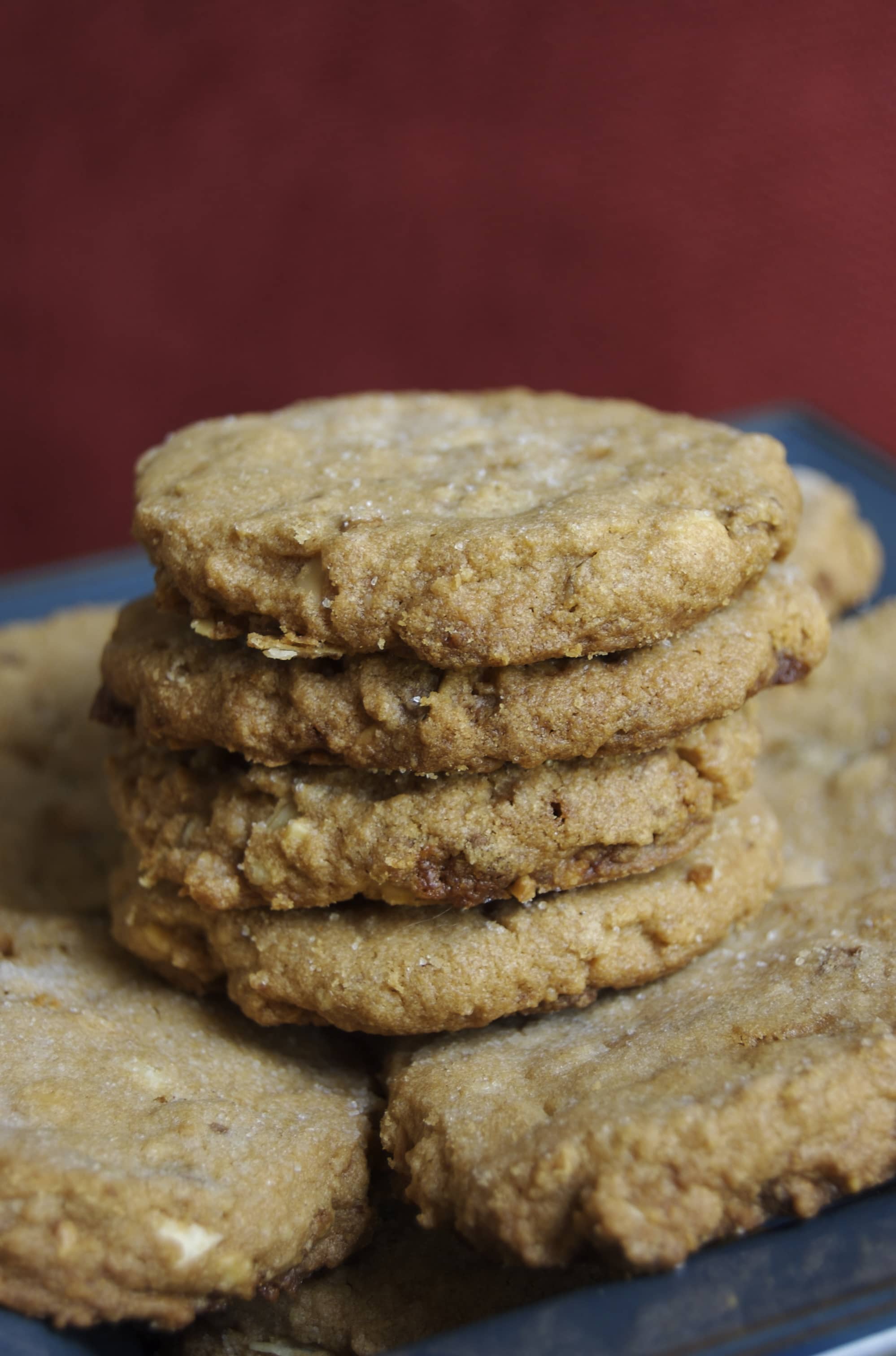 I came across this recipe in last month's Southern Living magazine and quickly decided that I should make these cookies as soon as possible. These peanut butter cookies are made with a NutRageous candy bar chopped up and stirred in the dough.
This recipe is adapted from Small-Batch Baking by Debby Maugans Nakos. The idea of this cookbook is just as you might suspect – baking in smaller batches. The yield of this recipe is 8 cookies, but you can easily double it to yield 16.
These are actually very good cookies. Maybe a bit better than I thought they would be. The peanut butter flavor is delicious. The chocolate from the candy bar is not very noticeable. I liked the crunchiness from using the crunchy peanut butter, but I think creamy peanut butter would work as well. Perhaps with a bit more chocolate thrown in.