If you're a chocolate lover, homemade Chocolate Chip Muffins are basically impossible to resist. They're a wonderful sweet treat for breakfast or just a snack!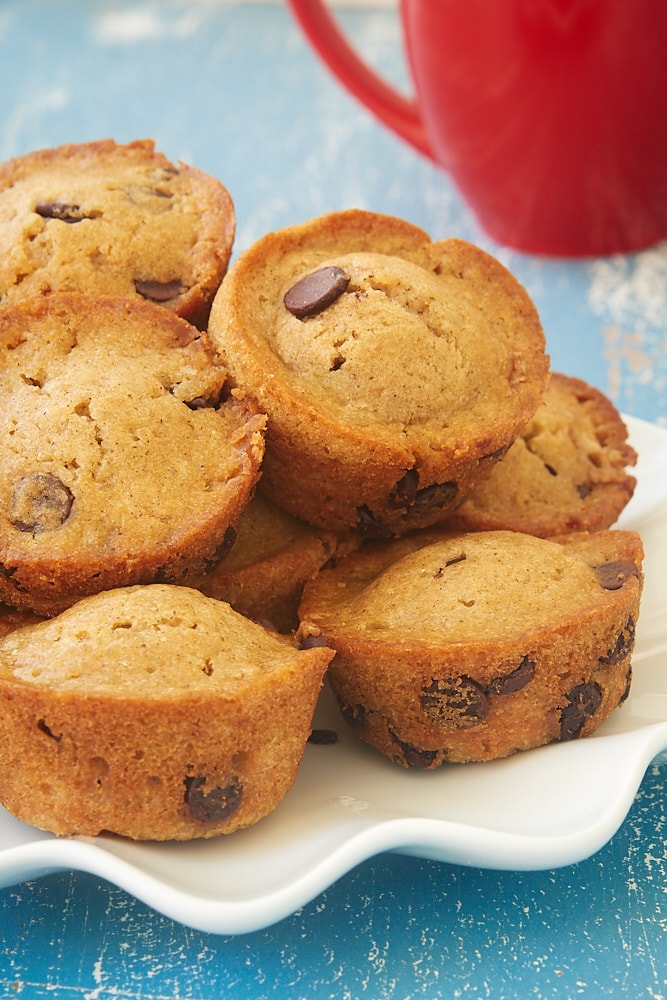 I admit that I have a healthy appreciation for kitchen gadgets. I am quite sure that I would have a hard time giving up my stand mixers, food processor, hand mixers, and a number of other complex appliances that fill my kitchen and pantry. Even with all of that, I do enjoy those times that I can bake something amazing with just a couple of bowls and a spoon.

That's what this Chocolate Chip Muffin recipe is all about. It is simplicity at its best. Measure, stir, scoop, and bake. Other than the measuring cups and spoons, all you need is a muffin pan, two bowls, a spoon, and a whisk to get you to a batch of homemade muffins in short order.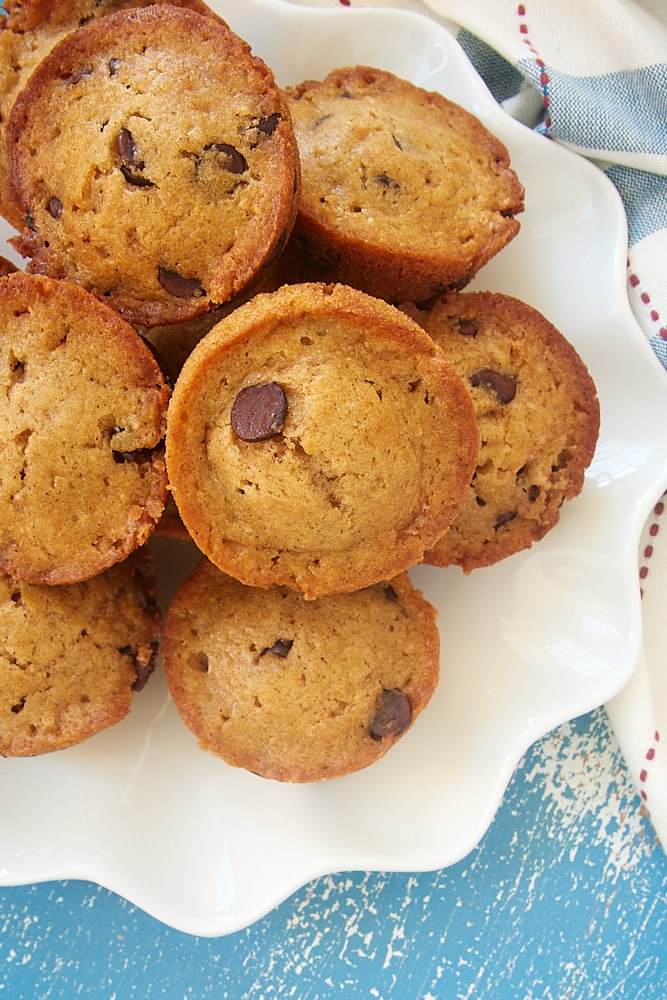 Lazy mornings were made for muffins like these with their no-fuss mixing. If you've got a good kitchen helper, then they'll come together even more quickly. And your payoff will be freshly baked muffins with plenty of gooey chocolate.
I love those rare times when I can justify chocolate for breakfast. It just seems like such an indulgent treat, whether it's a special occasion or for no real reason at all. It reminds of those times when my mother would let me eat cake for breakfast. What a way to start your day!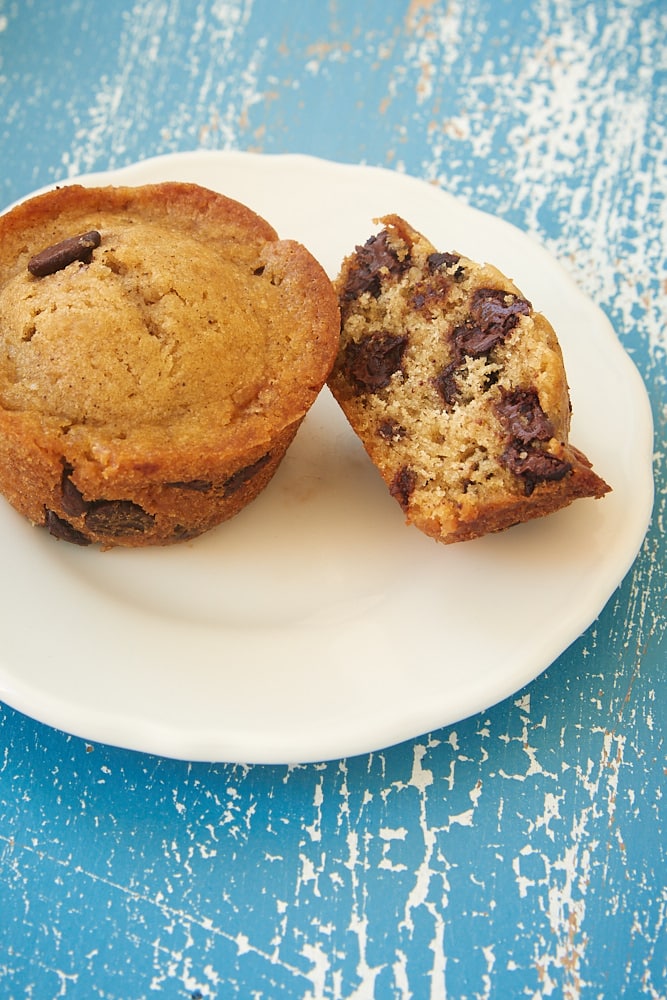 These muffins will keep for a few days in an airtight container, but I do hope you'll take good advantage of eating them warm from the oven for a wonderful treat. All that gooey chocolate with a hint of cinnamon? You can't do much better than that.
Find more muffin recipes in the Recipe Index.
More Chocolate Chip Muffin and Quick Bread Recipes