Cinnamon Sugar Biscuits add a deliciously sweet topping to soft buttermilk biscuits. A wonderful sweet treat for breakfast or a snack!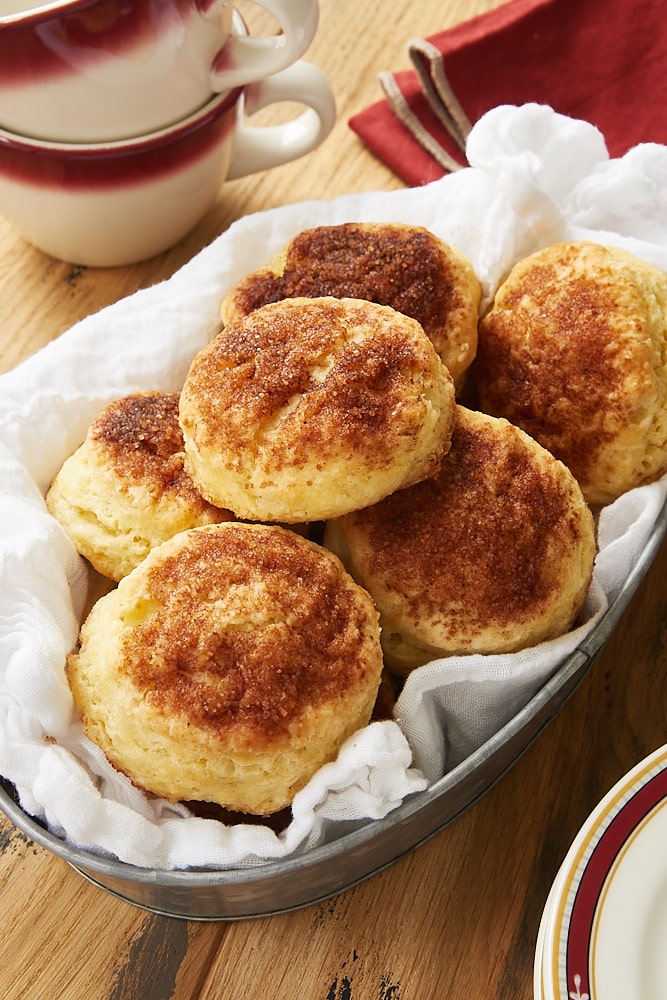 Despite the fact that I'm not even remotely a morning person, I love breakfast baking. I don't do as much of it as I would like, but that's just what makes it special. And we can't talk breakfast baking without talking about biscuits.
For most purposes, a simple biscuit will more than suffice. But sometimes you want something a little different, and that's where these Cinnamon Sugar Biscuits come into the picture.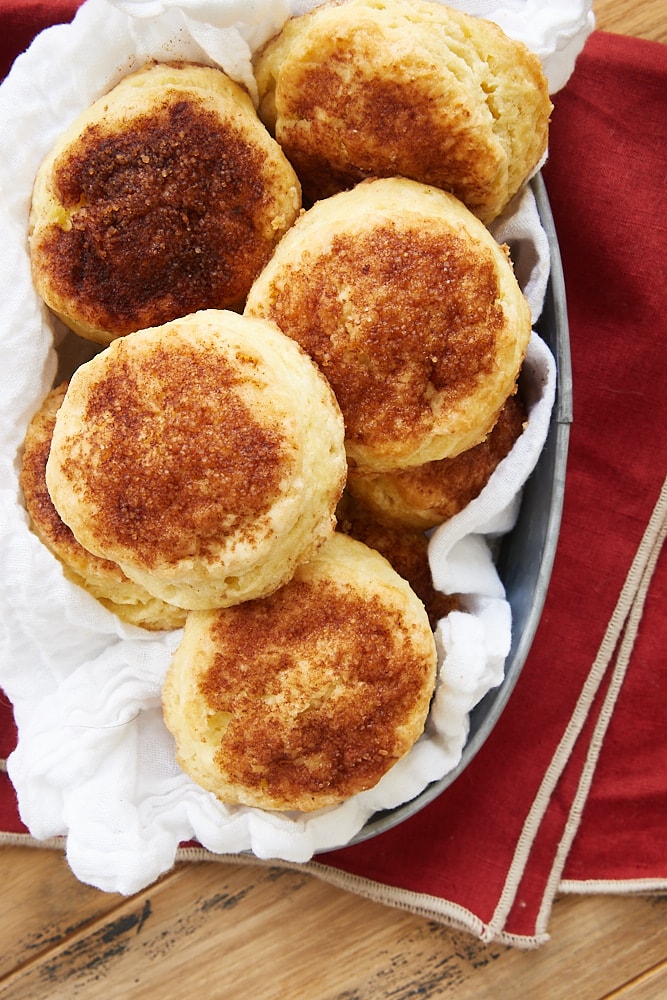 The idea of these biscuits is a simple one. Take a buttermilk biscuit, give it a heavy sprinkling of cinnamon-sugar, and you've got a delicious and flavorful treat for your breakfast, brunch, or even just a snack. We are big, big fans of all things cinnamon here, so we absolutely adore these!
For the cinnamon-sugar topping, I really like using turbinado sugar. It's a coarse, unrefined sugar that works so well here for its color and flavor. You can certainly use granulated sugar if you like, but go with turbinado sugar if you have it.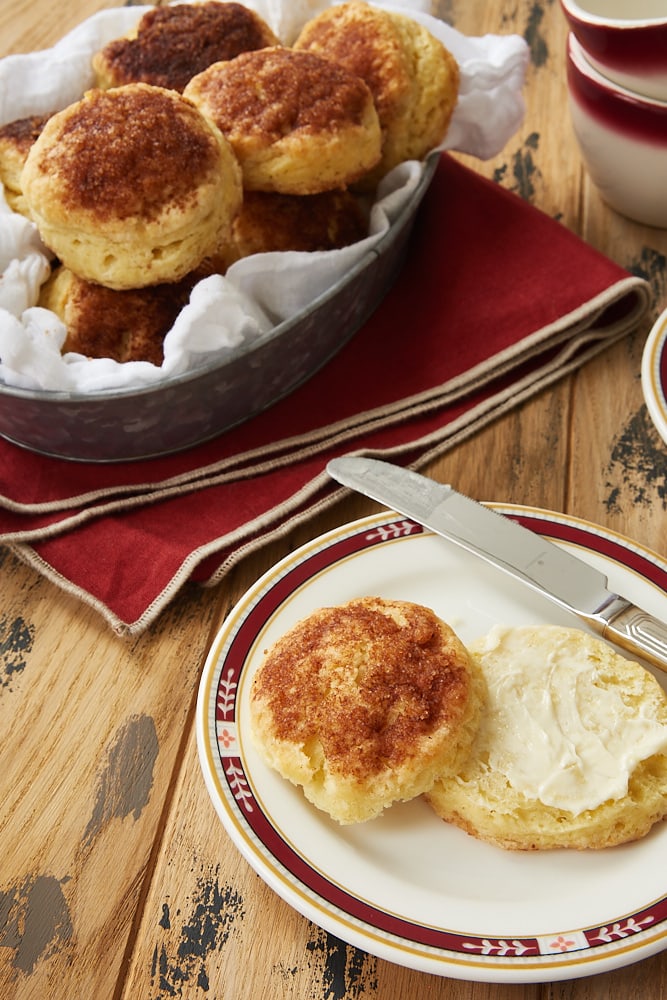 The end result is a batch of soft, sweet, cinnamon-y biscuits that turn ordinary biscuits into something remarkable. They're a delicious departure from everyday biscuits, and one that I think you'll enjoy making again and again. Serve these warm just as they are or with your favorite jam, butter, or even cream cheese.
Find more biscuit recipes in the Recipe Index.
More Cinnamon Breakfast Recipes
Recipe revised and updated June 2020.