These sweet, simple Vanilla Biscotti are just begging to be dunked into your favorite hot beverage or cold glass of milk!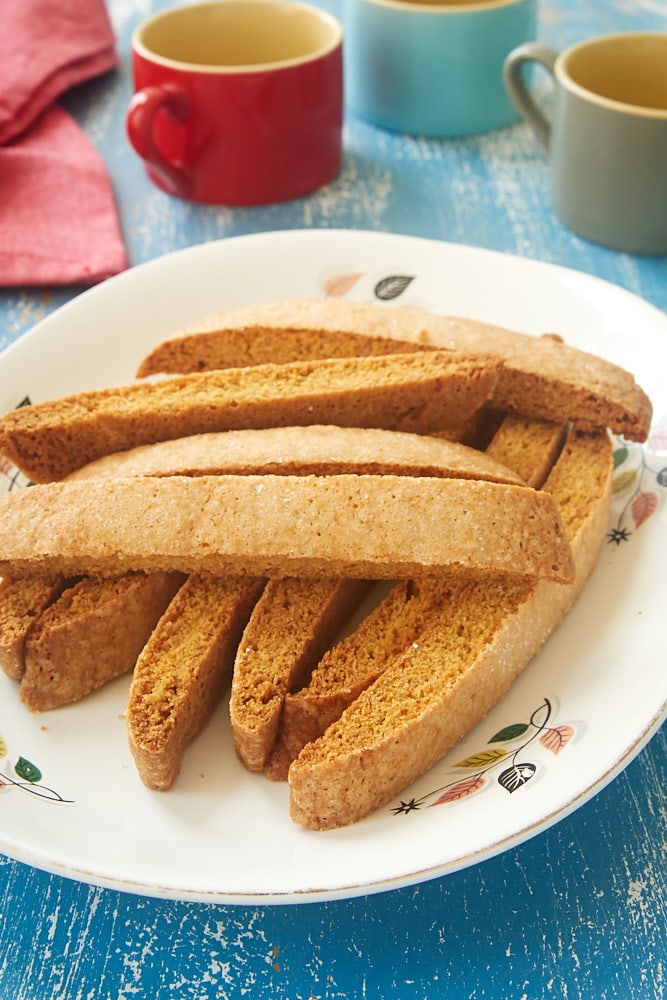 When it comes to simple flavors, it doesn't get much better than vanilla. It's easy to dismiss vanilla as boring or uninteresting, but it's really just a lovely, delicious flavor. That simple flavor is the center of attention in these Vanilla Biscotti.

Keeping with the simple theme, it applies to making these cookies, too. Biscotti are really a breeze to make. You get to skip all the cookie scooping in favor of baking all the dough at once, slicing it, and baking it some more. The end result is a crispy, crunchy Vanilla Biscotti that's the perfect companion to your favorite coffee, tea, or other beverage.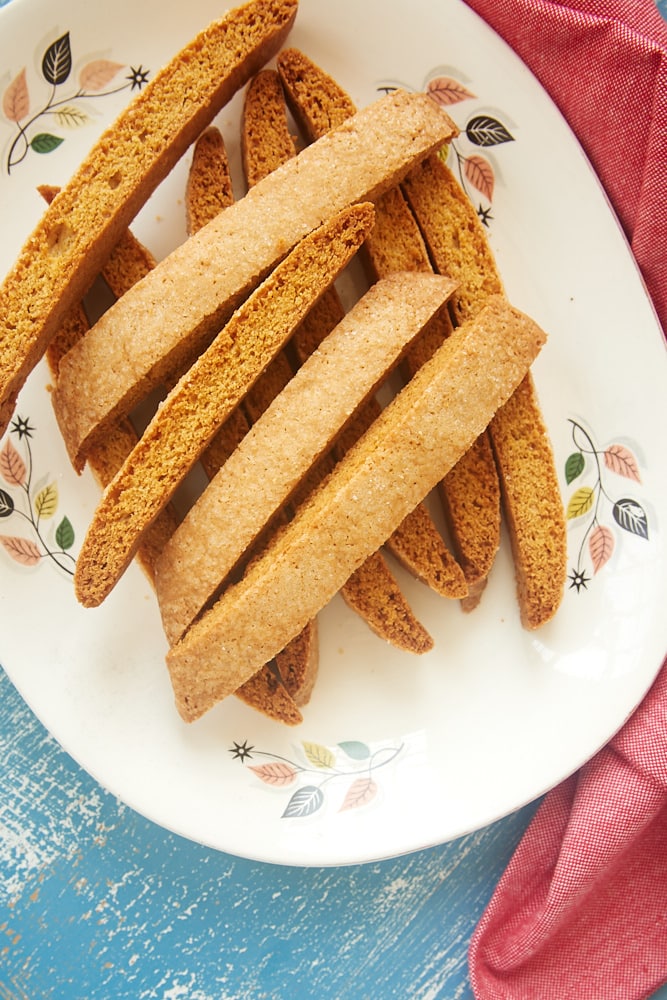 I generally don't like to add a glaze or other topping to biscotti. They're meant for dunking, after all, so I like all the flavors to be contained within the cookie. That being said, feel free to add a glaze or dip them in chocolate if you like. These biscotti are nicely crunchy but not so much that you have to dunk them to be able to eat them.
The dough for these biscotti is a bit sticky. Be sure to flour your hands when you're shaping it so that it's easier to handle. If it feels too sticky to handle, sprinkle a little flour over the dough and gently work it into the dough. Too much flour and too much mixing will make your biscotti tough, so don't overdo it.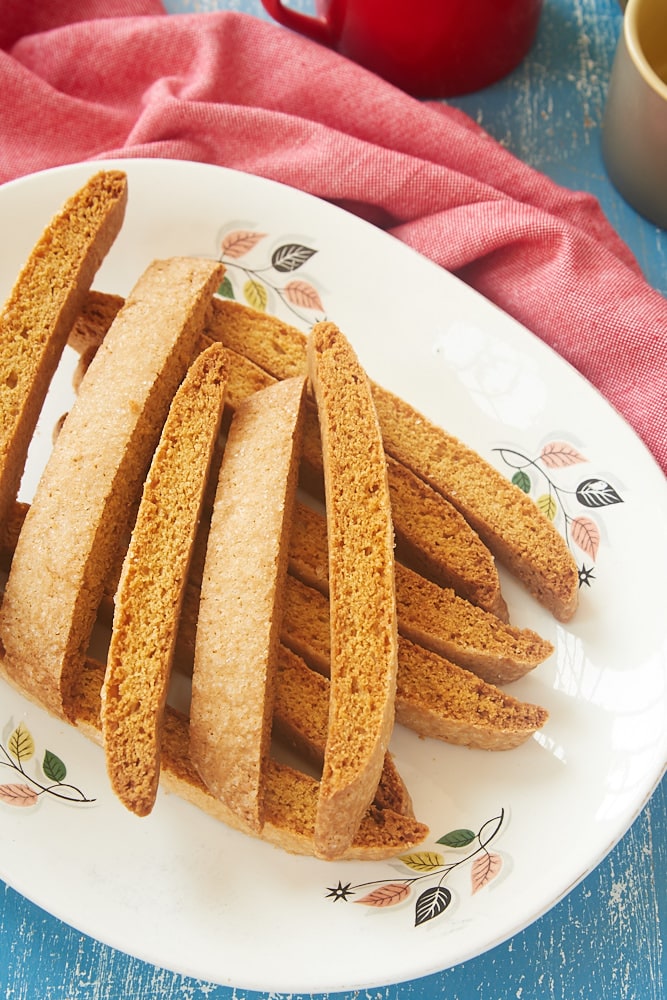 I tend to make long biscotti, but you can make these any size you want. When you're shaping the dough for baking, just make it a narrower width. It will spread some as it bakes, so keep that in mind. The only dimension that I recommend not changing is the height.
I love to serve these Vanilla Biscotti alongside some favorite warm beverages, but they're a great treat for you milk drinkers out there, too. No matter your choice, these sweet, simple cookies are a perfect companion!
Find more cookie recipes in the Recipe Index.
More Biscotti Recipes