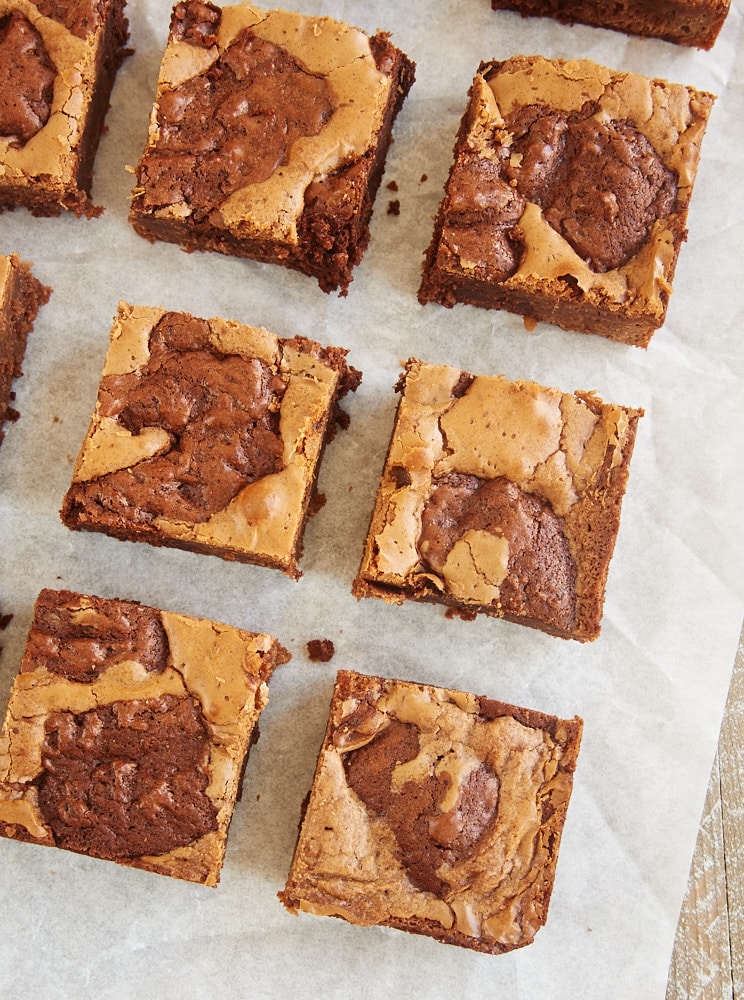 We are a house divided when it comes to chocolate preference. I prefer dark chocolate, while Quinn prefers milk chocolate. We'll both eat either because, well, it's chocolate. But given the choice, we won't pick the same kind.
In our case, these brownies could also be called Compromise Brownies. They take two brownie batters – one dark, one milk – and combine them into a fantastic brownie with the flavor of both kinds of chocolate.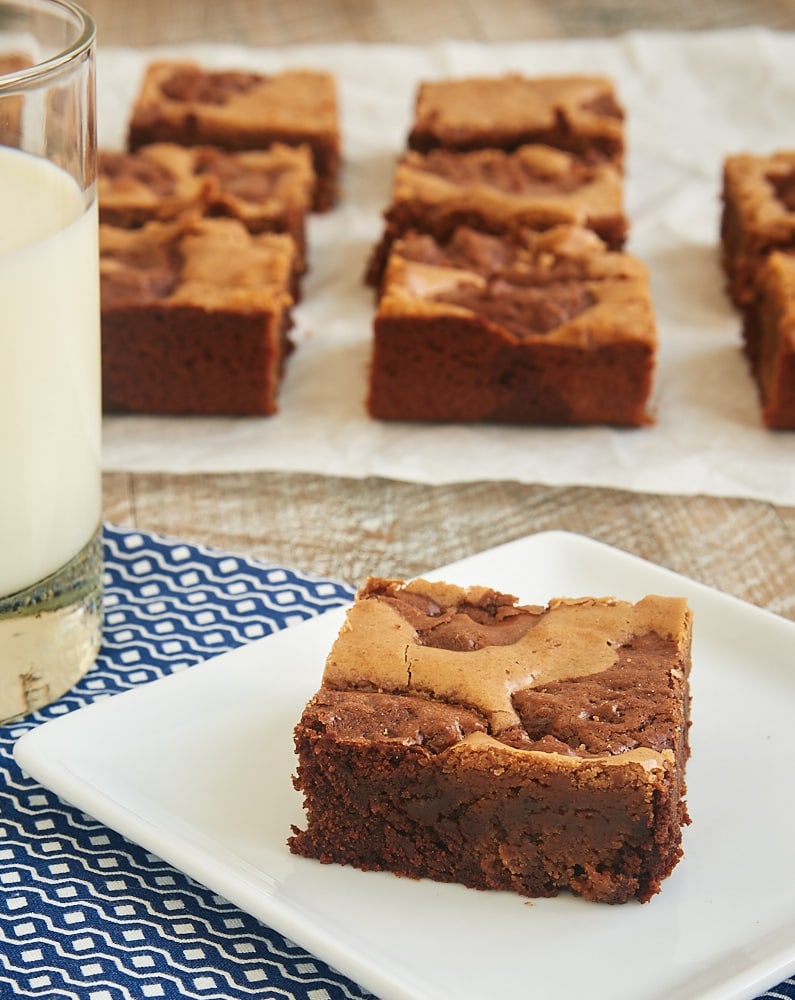 To create these marbled brownies, you'll need to make two brownie batters. I used my favorite dark chocolate brownies recipe along with a similar recipe for Milk Chocolate Brownies. You can make one batter at a time or opt to make them in tandem. I set two mixing bowls side by side and made them simultaneously. It's a bit more efficient that way, as you can measure and add common ingredients at the same time. Just make sure you keep up with which bowl is for which batter!
When it comes to assembling the brownies, it's really very simple. The milk chocolate batter is a bit thinner than the dark chocolate batter, which allows you to dollop the dark chocolate batter around your pan and then fill in easily with the milk chocolate batter. Use about a tablespoonful of dark chocolate batter at a time and scatter around the pan. Then spoon the milk chocolate batter around the dark chocolate and let it fill in the gaps.
I love the marbled, patchwork look of these brownies. You can clearly distinguish the dark and milk chocolate parts and choose your brownie based on your chocolate preference. For a little different look, you can use a thin knife to swirl the batters together before baking.
No matter your chocolate preference, I think you'll enjoy these brownies. The combination of dark and milk chocolate is really fantastic. And they're just as pretty as they are delicious!
Find more brownie recipes in the Recipe Index.