This peanut butter mousse with only 5 ingredients is a fantastic quick and easy dessert. This recipe is perfect for anyone with a sweet tooth and a love for peanut butter!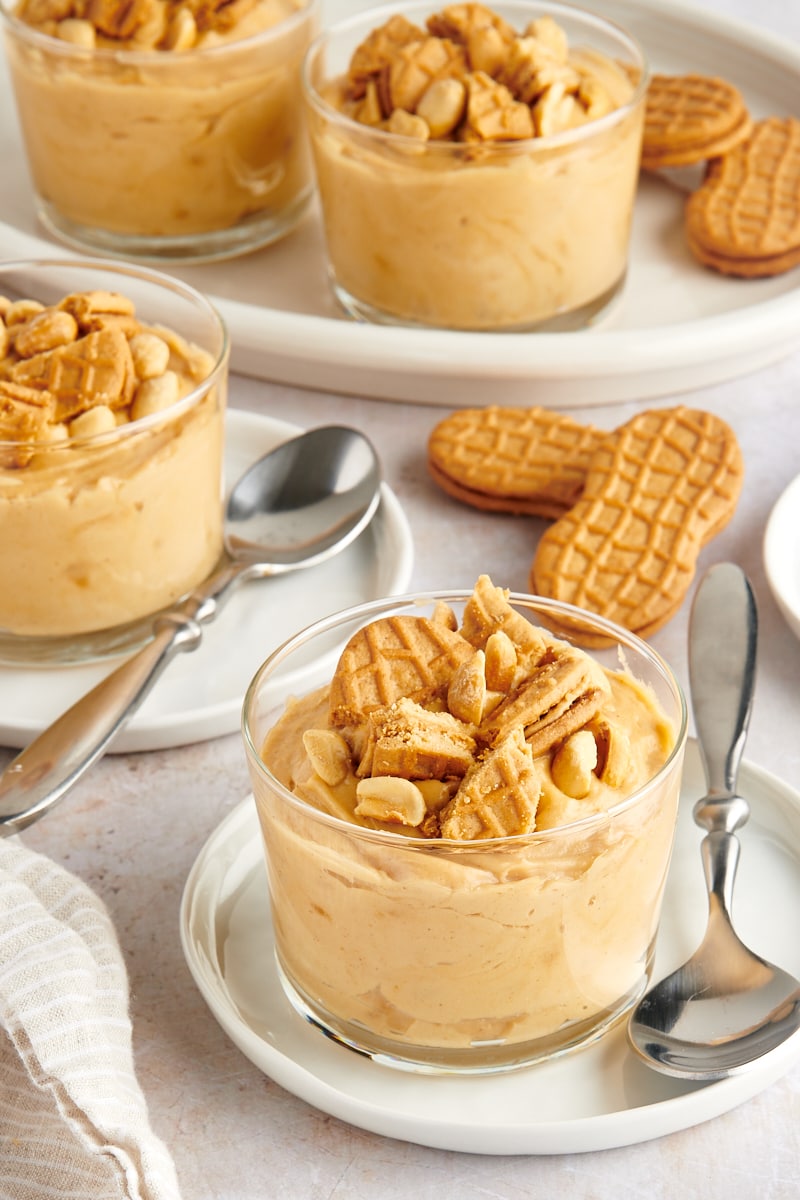 Easy Peanut Butter Mousse
I adore all things peanut butter, and this peanut butter mousse is pretty high on my list. It's so wonderfully creamy and delicious! You get big peanut butter flavor here that's pretty much irresistible to peanut butter lovers.
In addition to the amazing flavor, you'll love how easy it is to make this peanut butter dessert. We're talking just 5 ingredients and a few simple steps. You'll have this mousse mixed and chilling in short order!
Like my equally quick and easy Chocolate Mousse, this isn't a mousse in the traditional sense. Those are made with eggs and involve a few more steps. This no-fuss mousse gives you a smooth, creamy dessert with less effort.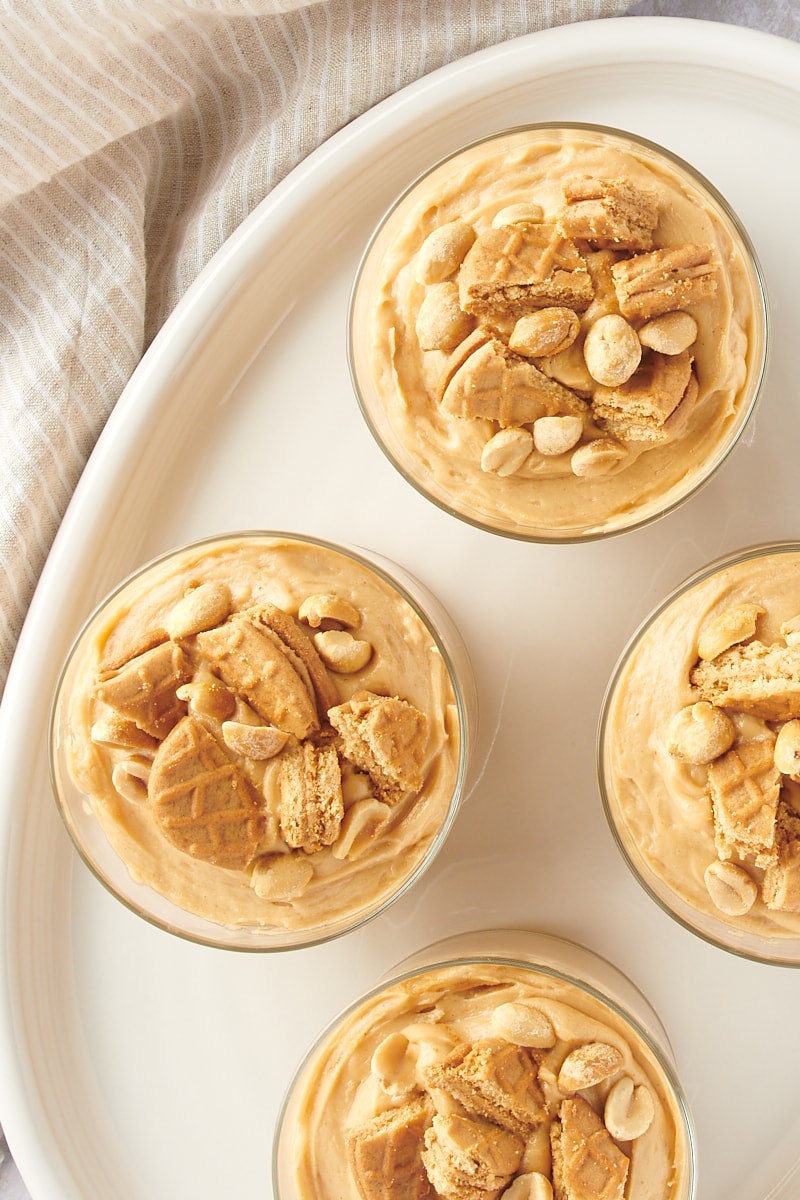 What You'll Need
See the recipe card at the bottom of this post for ingredient quantities and full instructions. Here are some notes about the ingredients you'll need to make this easy peanut butter mousse.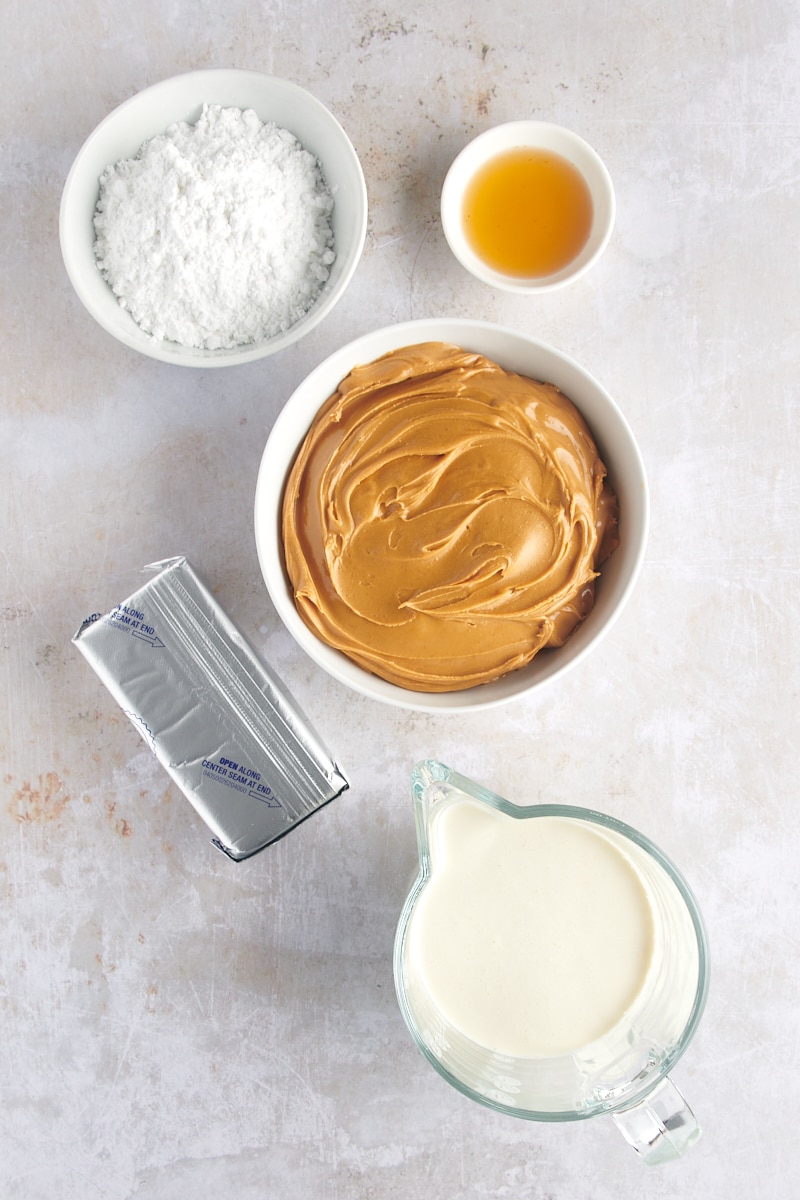 Cream cheese – Let this come to room temperature before mixing. Use full-fat cream cheese that comes in blocks.
Confectioners' sugar – For a smooth texture, sift the sugar. This is also labeled as powdered sugar or 10X sugar.
Peanut butter – I recommend using regular creamy peanut butter for the best results.
Heavy cream – Use heavy cream or heavy whipping cream.
Vanilla extract
Can I Use Another Nut Butter to Make This Mousse?
Sure! Almond butter, cashew butter, or a different variety of nut butter should work fine. Choose one with a creamy texture similar to regular peanut butter for the best results.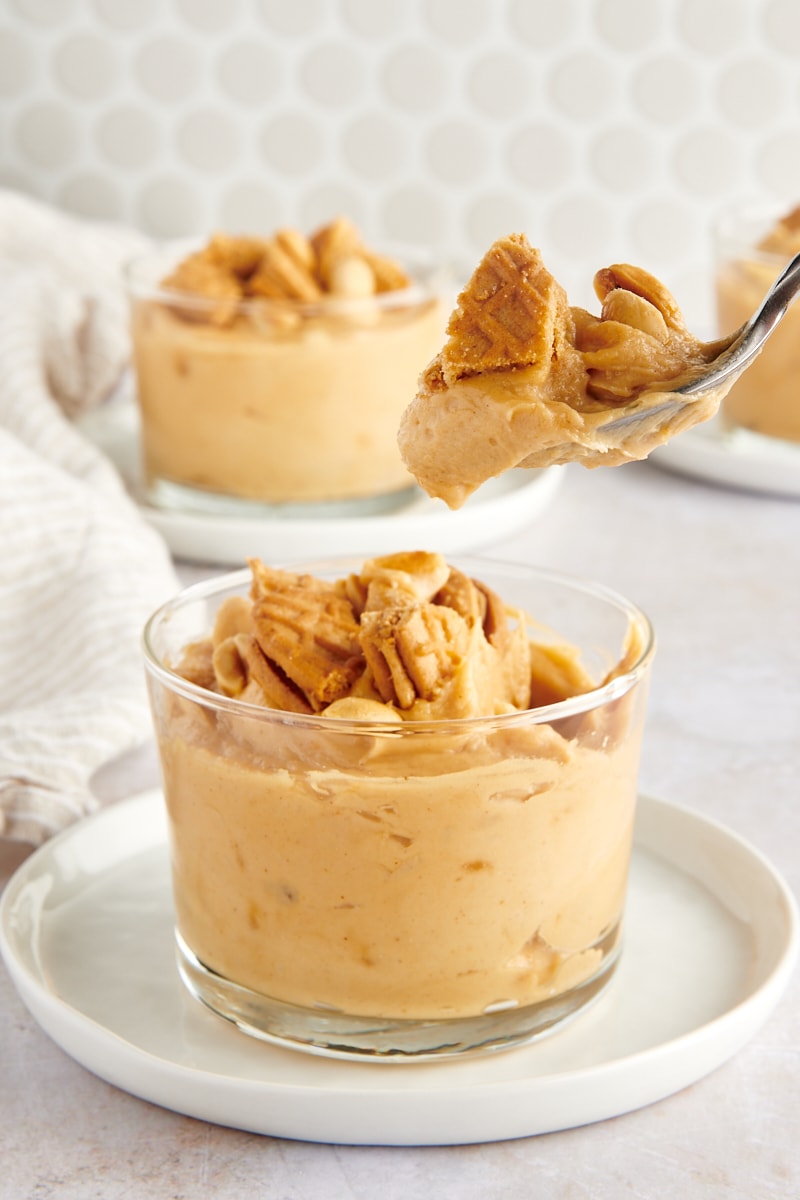 How to Make Peanut Butter Mousse
This easy mousse recipe comes together quickly and easily. Just be sure to account for the chilling time before getting started.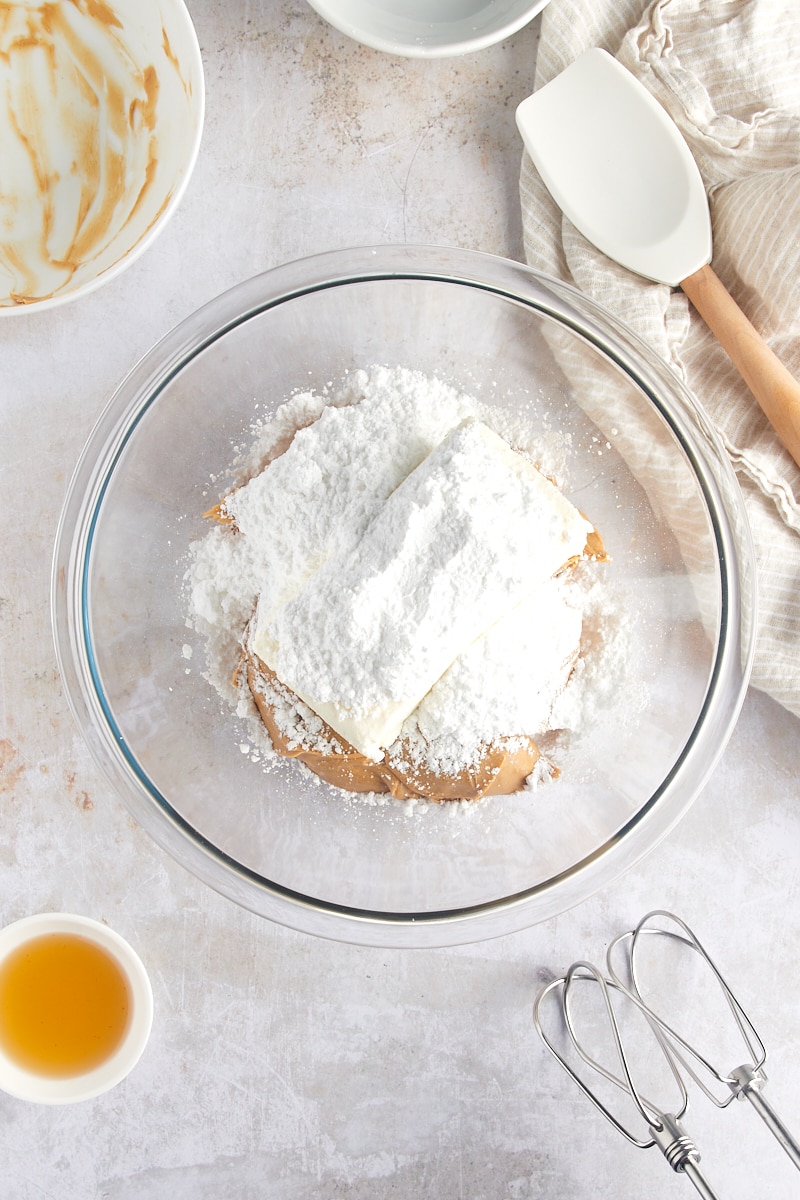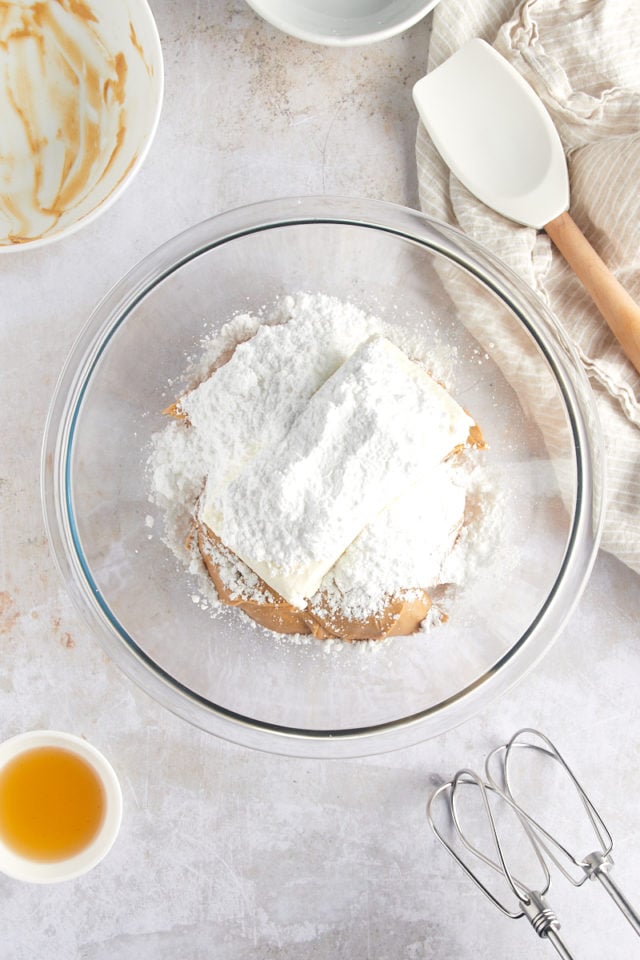 Start mixing. Place the cream cheese, confectioners' sugar, and peanut butter in a large mixing bowl. Use an electric mixer to beat until thoroughly combined.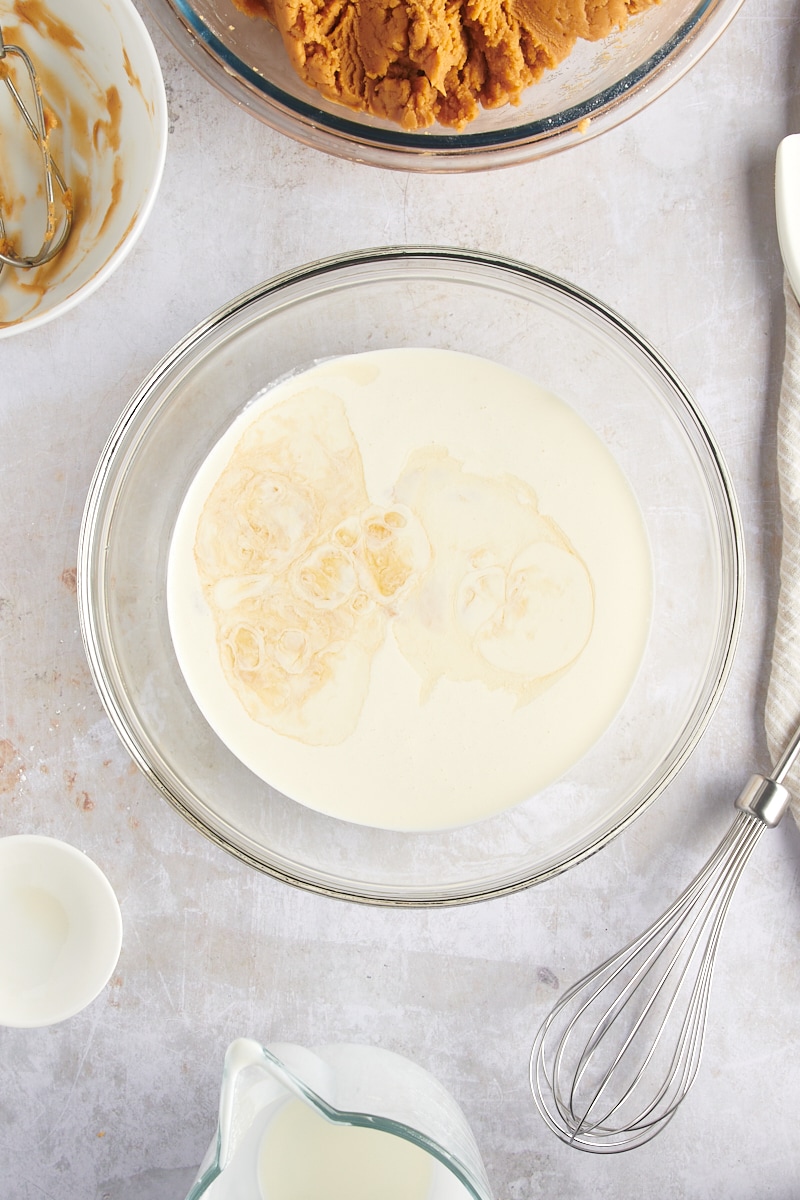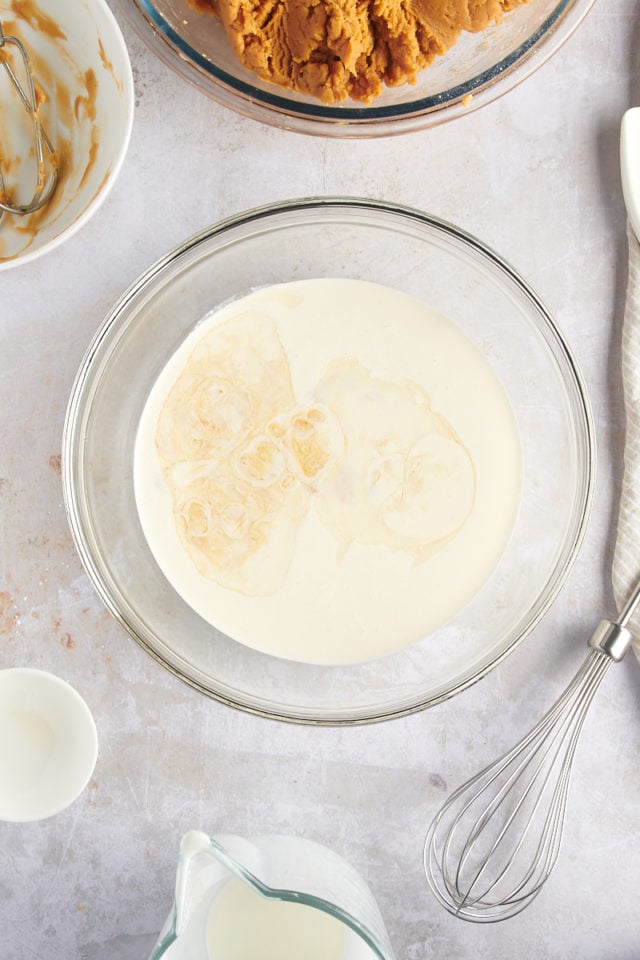 Whip the cream. Place the cream and vanilla in a separate bowl. Use an electric mixer with a whisk attachment to beat to stiff peaks. To minimize splatters, start on low speed and work up to medium-high speed over a minute or so.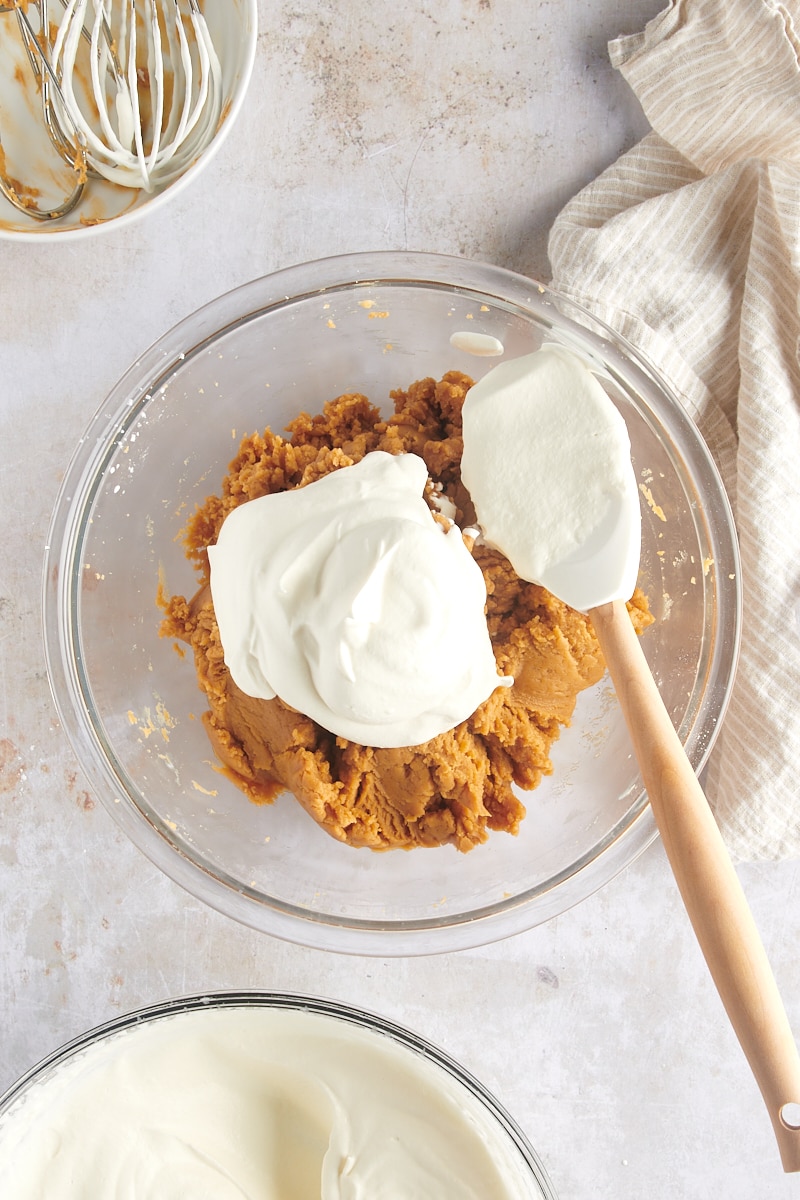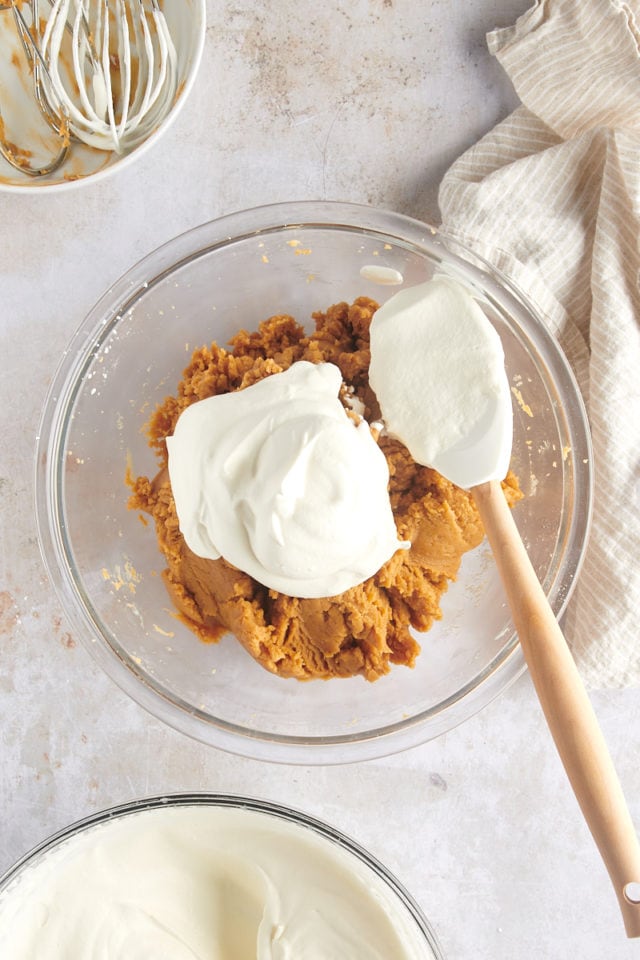 Finish mixing. Transfer about a quarter of the whipped cream to the peanut butter mixture, and fold to combine. Then gently fold in the remaining whipped cream.
Chill. Divide the mousse among individual glasses or other serving dishes. Cover and refrigerate at least an hour, or up to overnight.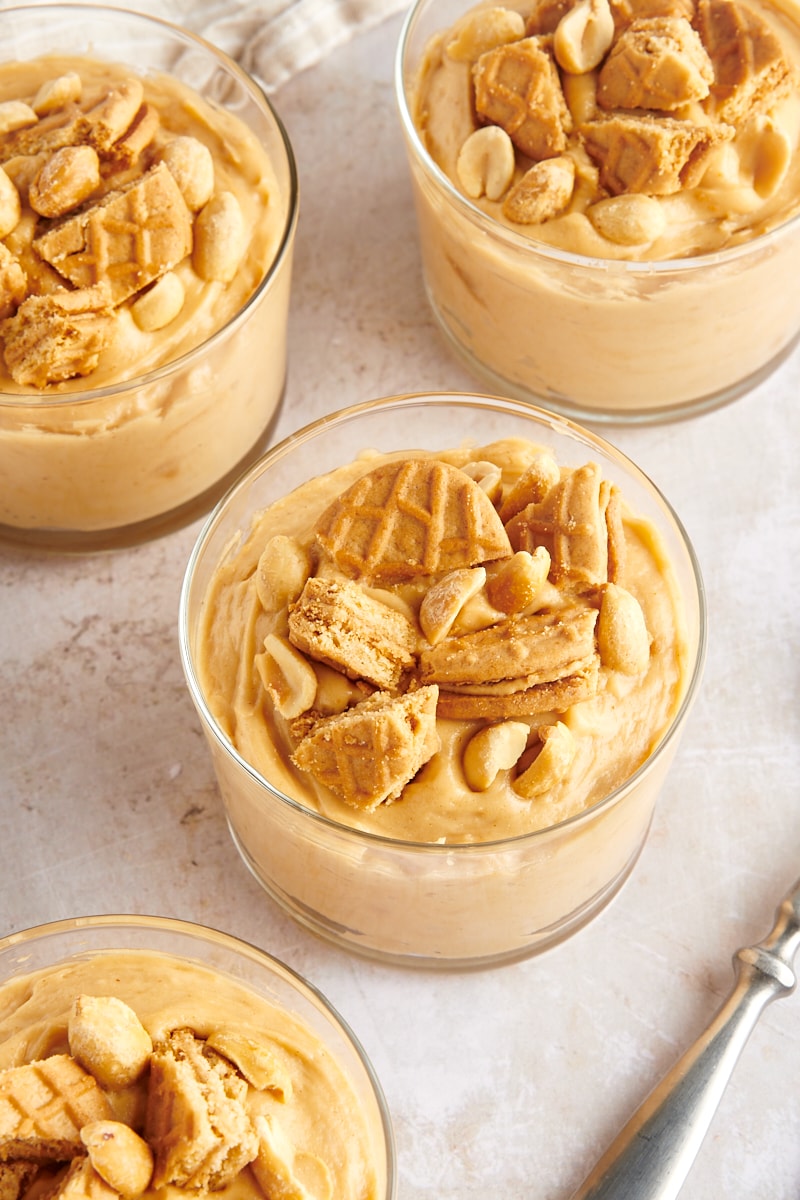 Topping Ideas
When it's time to serve this peanut butter mousse, there are so many options for toppings! Here are some ideas to get you started.
Top with chopped or crushed peanut butter cookies.
Amp up the peanut butter factor with some crunchy peanuts.
Add a salty bite with pretzel pieces.
Bring some chocolate to the party with chocolate curls, grated chocolate, cocoa powder, or chocolate chips.
Top with chopped or mini peanut butter cups.
Add a dollop of whipped cream. Stop there, or add more toppings.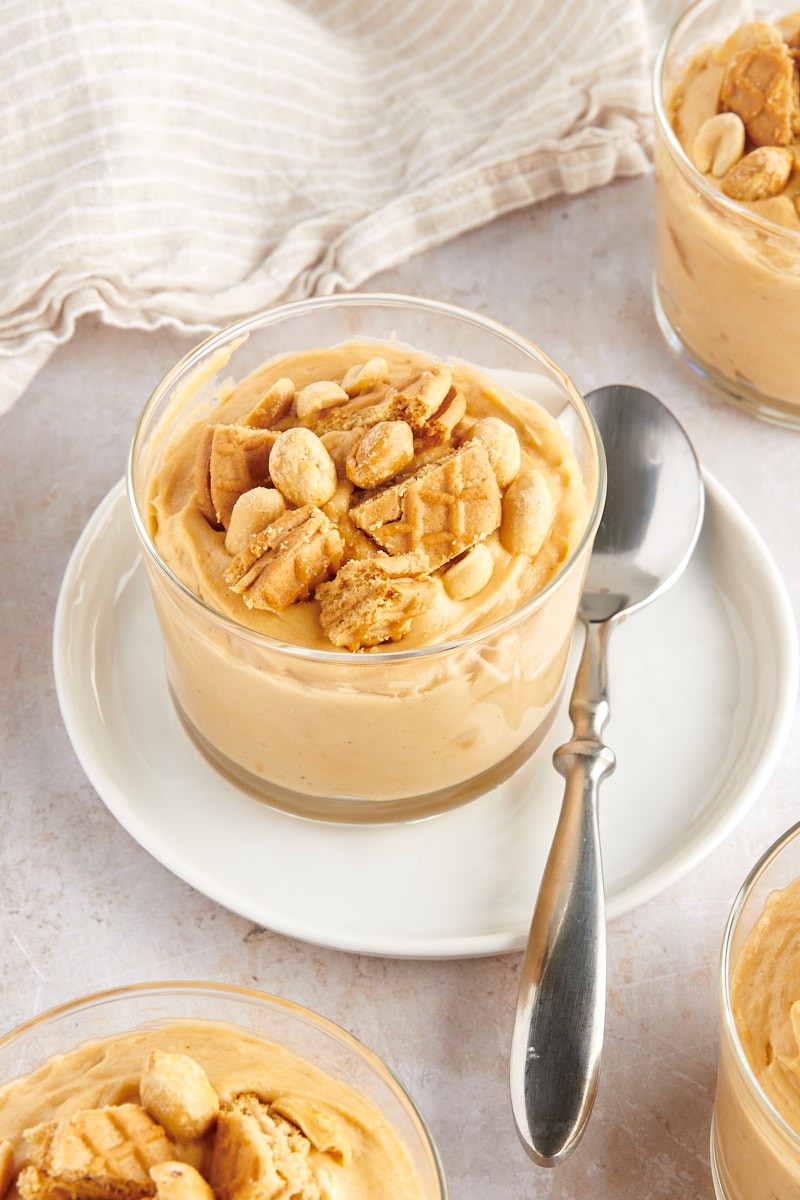 Tips for Success
Here are a few things to keep in mind when making this peanut butter mousse recipe.
Use room temperature cream cheese. Your mousse will mix more easily and have a smoother texture.
Don't over-mix. Take care in the final step of mixing not to over-mix the mousse. Mix only as much as needed, otherwise you'll deflate the whipped cream and lose the fluffy texture.
Want to make ahead? Prepare the mousse and refrigerate overnight. Add any toppings when you're ready to serve.
How to Store
Keep this peanut butter mousse tightly covered in the refrigerator up to 4 days. While you can freeze the mousse, the texture is likely to be altered.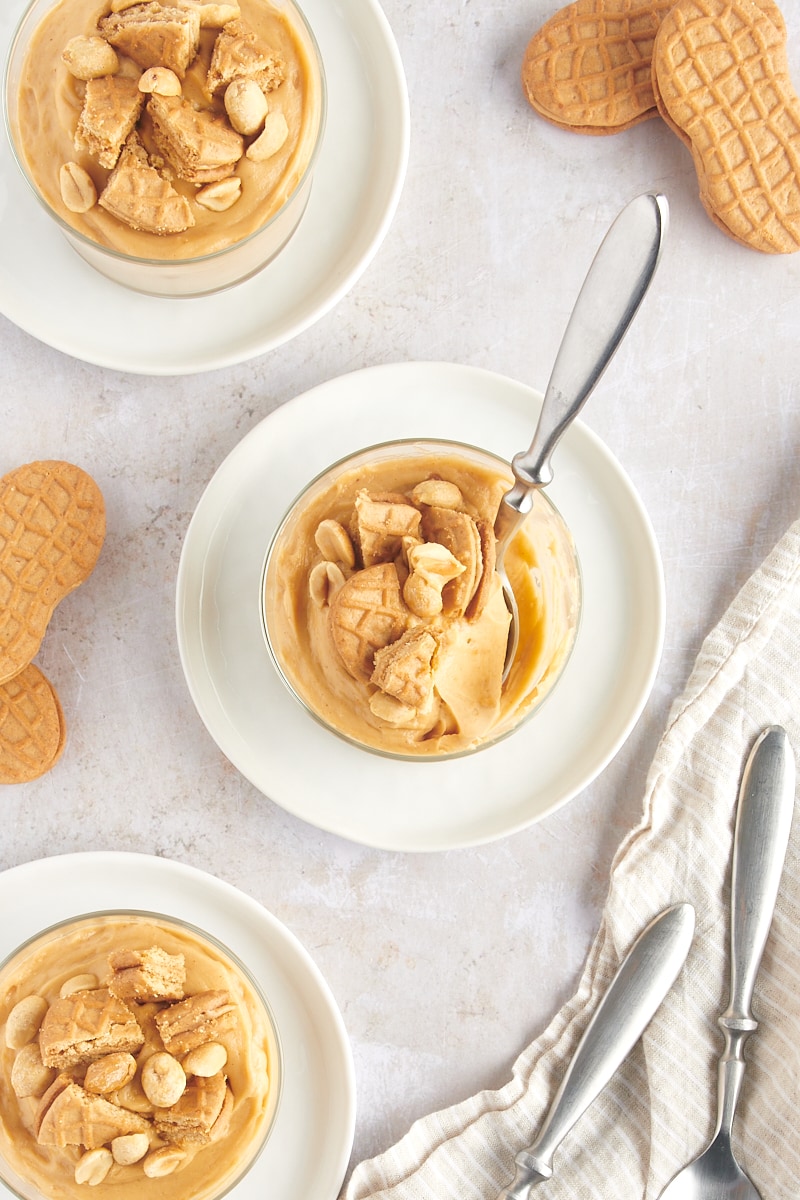 More Peanut Butter Desserts