If you love almond desserts, you'll love these Almond Cookies made with almond flour, almond extract, and sliced almonds!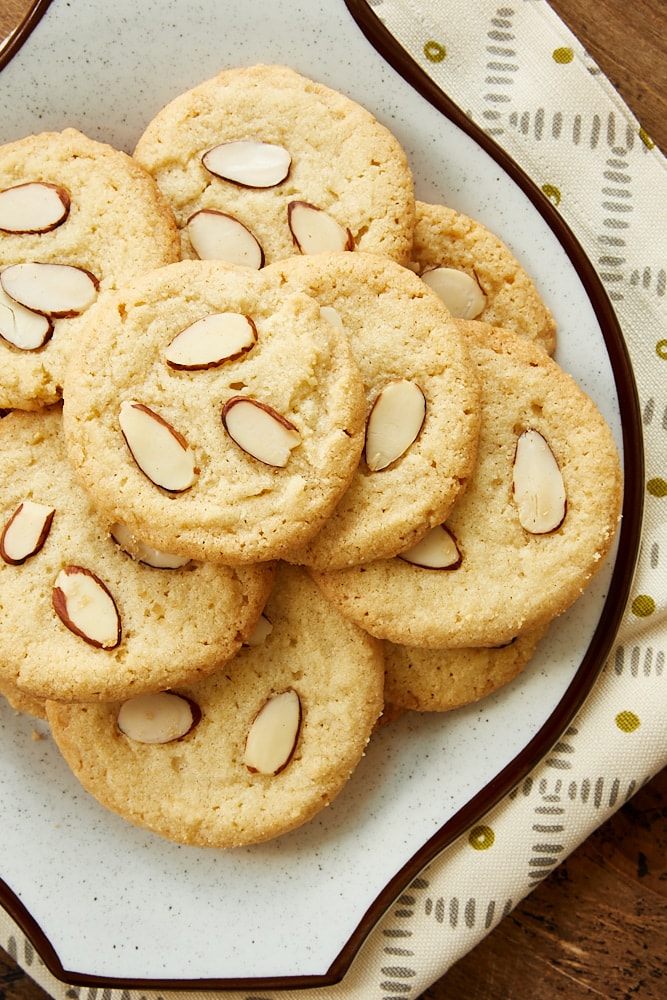 Crispy, Chewy Almond Cookies
Almonds are such great baking ingredients. Not only is their flavor wonderful, but their versatility also gives them several points in their favor. And this recipe is a testament to that versatility.
In these Almond Cookies, you get lots of almond flavor in three different forms. First, almond flour stands in for some of the usual wheat flour. If you're not familiar with almond flour, it's essentially ground blanched almonds. You can buy it, or you can get out your food processor or sturdy blender and make it yourself.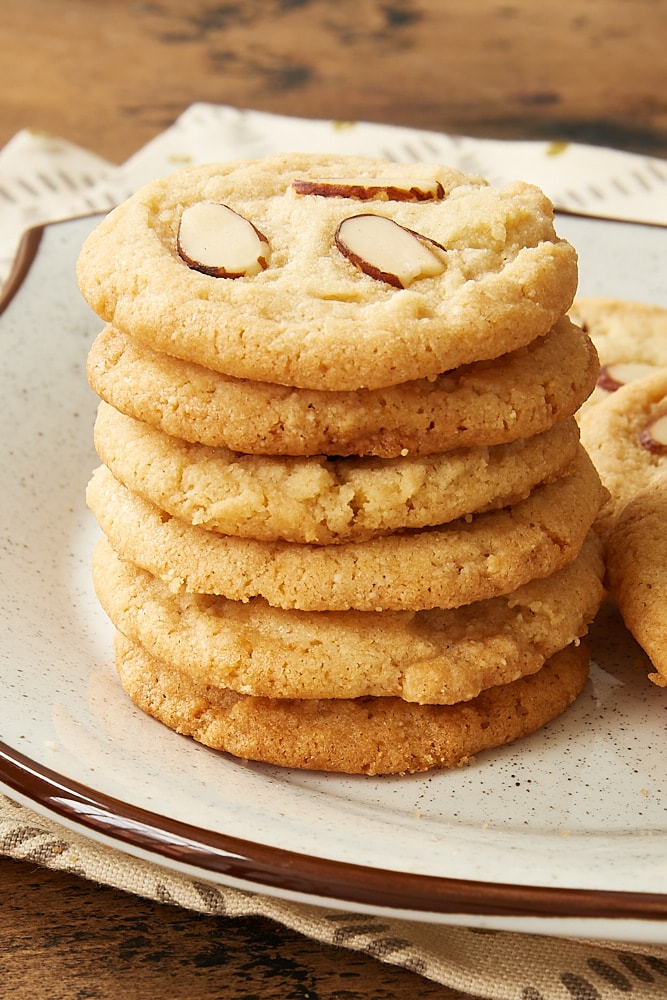 Next comes almond extract. I know most of us probably reach for the vanilla when it's time to add a flavored extract, but the addition of almond extract is often just the perfect thing in your baking. I consider it an essential part of my baking pantry, right alongside the vanilla extract.
To top everything off, I like to add a few sliced almonds to the top of each cookie before baking. That, of course, adds more almond flavor, but it also adds a nice little crunch as well as offering some aesthetic appeal. Don't be afraid to crowd the almonds on top of the unbaked cookies. The cookies will spread nicely as they bake, and the almonds will spread with them.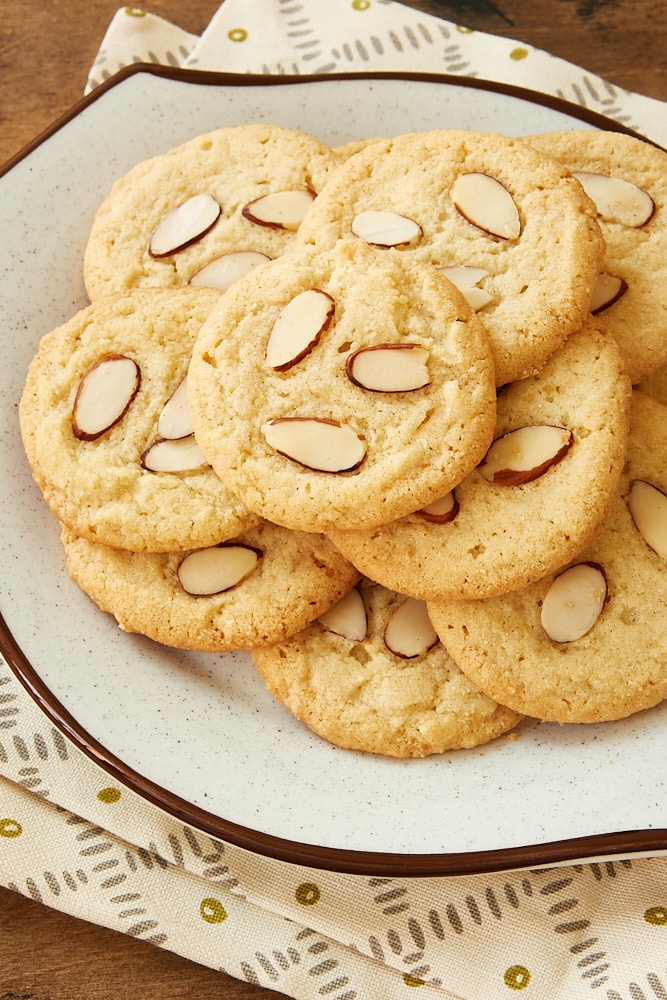 Now let's get down to the real business here, and talk about the end result. These Almond Cookies are, not surprisingly, full of almond flavor. Without any other flavors competing for attention, that simple almond flavor really shines. They are truly a pleasure to eat, and I must admit that I find them very difficult to resist. This is just the kind of cookie I would never refuse!
These are fairly thin, flat cookies that manage to be crunchy and a little chewy all at the same time. One little hint I'll offer is that if you can bear to wait, these cookies are even better the day after they're baked. If you have been eyeing that bag of almond flour or whole almonds in your pantry for a while, looking to use a little less wheat flour in your baking, or just craving an almond treat, then I hope you'll try these delightful Almond Cookies!
Find more cookie recipes in the Recipe Index.
Video Tutorial: Almond Cookies
More Almond Desserts