Frosted Zucchini Bars are flavorful bars made with plenty of zucchini, nuts, and cream cheese frosting!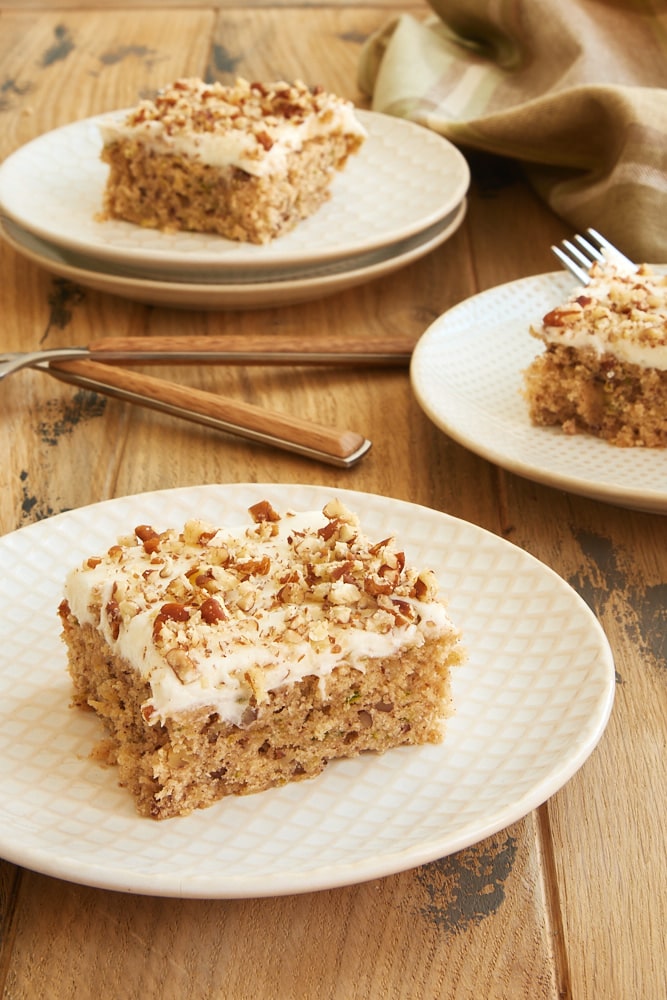 Zucchini Bars with Cream Cheese Frosting
Zucchini is really a baking wonder. It's amazing how a simple vegetable can make baked goods so moist and tender! When I have zucchini for baking, I tend to gravitate toward Pineapple Zucchini Bread and Chocolate Zucchini Bread, but I also like variety, too. So that leads us to these Frosted Zucchini Bars!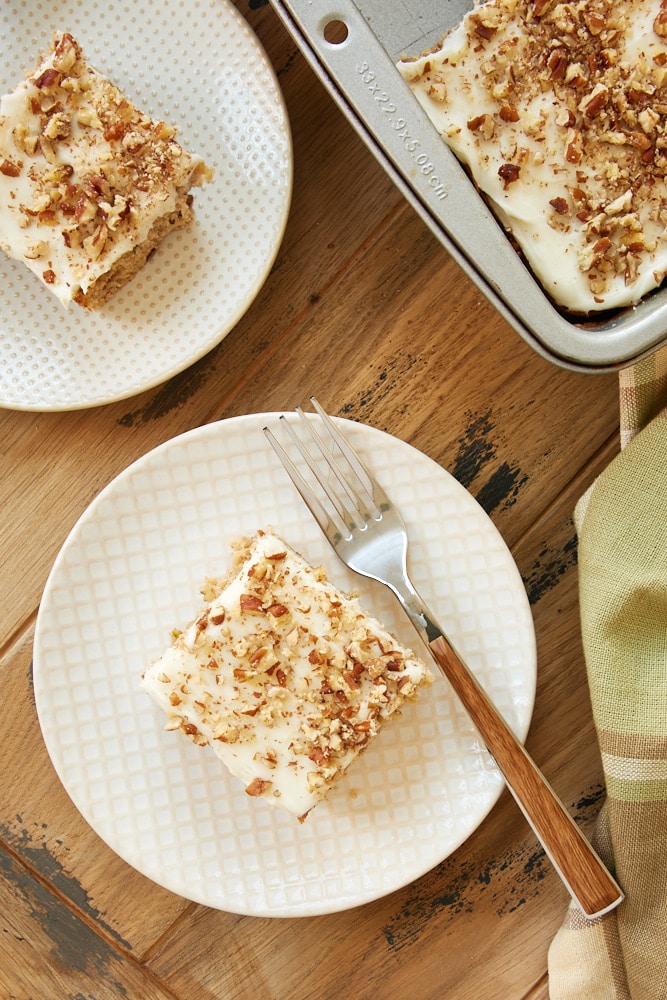 These bars exist somewhere between a quick bread and a sturdy cake. They're dense like a good, solid quick bread, yet they're also nicely soft. They're easily eaten from a plate with a fork or just out of hand.
And they're made even better with cream cheese frosting. I'm a sucker for cream cheese frosting, and it's really a perfect companion to these zucchini bars. I use a no-frills cream cheese frosting with wonderful flavor. I tend to make it so the flavor focus is more on the cream cheese than the sugar, but I've given you a range for the sugar so you can make it to your liking.
These bars are really easy to make once you get all of that zucchini grated. The grating takes a bit of time, but a sturdy box grater will help you get it done without too much time and trouble. Once you've grated the zucchini, don't forget to let it drain. Otherwise, you may end up with a soggy mess. Of course, not all zucchini are created equally, so you may find varying amounts of moisture in them.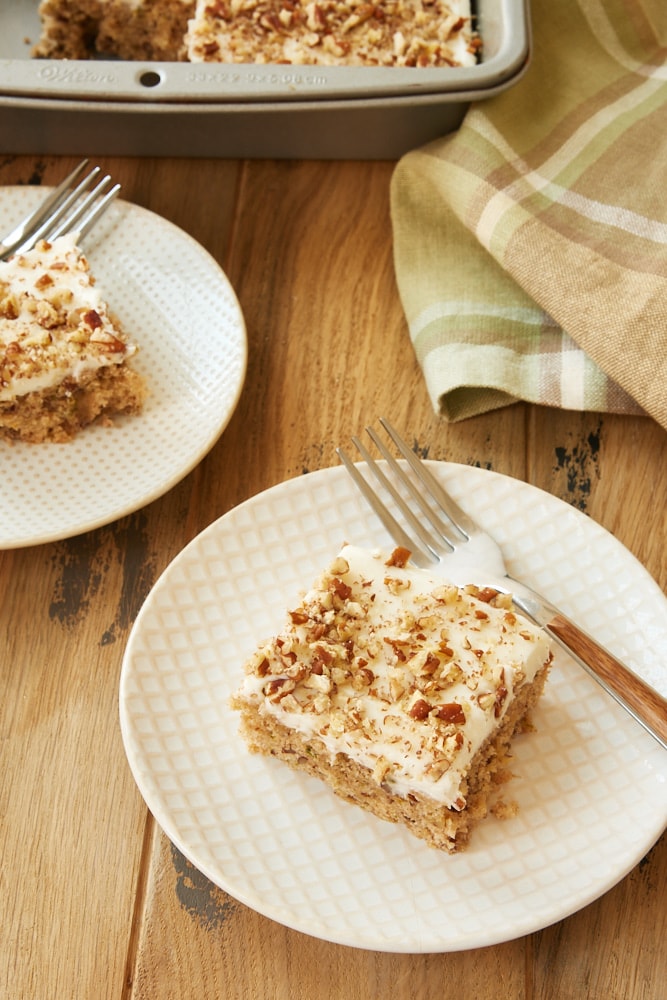 I like to top these with chopped nuts in addition to the nuts mixed into the bars. I am not likely ever to omit nuts in a recipe because I just love their flavor and crunch. With these bars, that sprinkling of nuts also gives these bars a little more visual interest. I'm most likely to use pecans, but any nut will do. Just go with your preference or omit them if you'd rather skip them.
These Frosted Zucchini Bars are pretty perfect in my book. The flavor, the texture, the frosting… it all just works so well! They're great for dessert or for a sweet snack. Plus, they'll keep for several days tightly covered in the refrigerator so you can enjoy them over and over!
Find more bar recipes in the Recipe Index.
More Frosted Bar Recipes