I've been holding out on all of you. I've been reluctant to share this recipe because I felt like it was too easy. But, then I thought that during the busy holiday season, we can all use a little bit of too easy.
This is the easiest apple cobbler you'll ever make. Actually, it's the second easiest, but I'll get to that in a minute.

The secret here is canned pie filling. While I prefer to go the homemade route with most things, there are times when a little shortcut can be a life saver.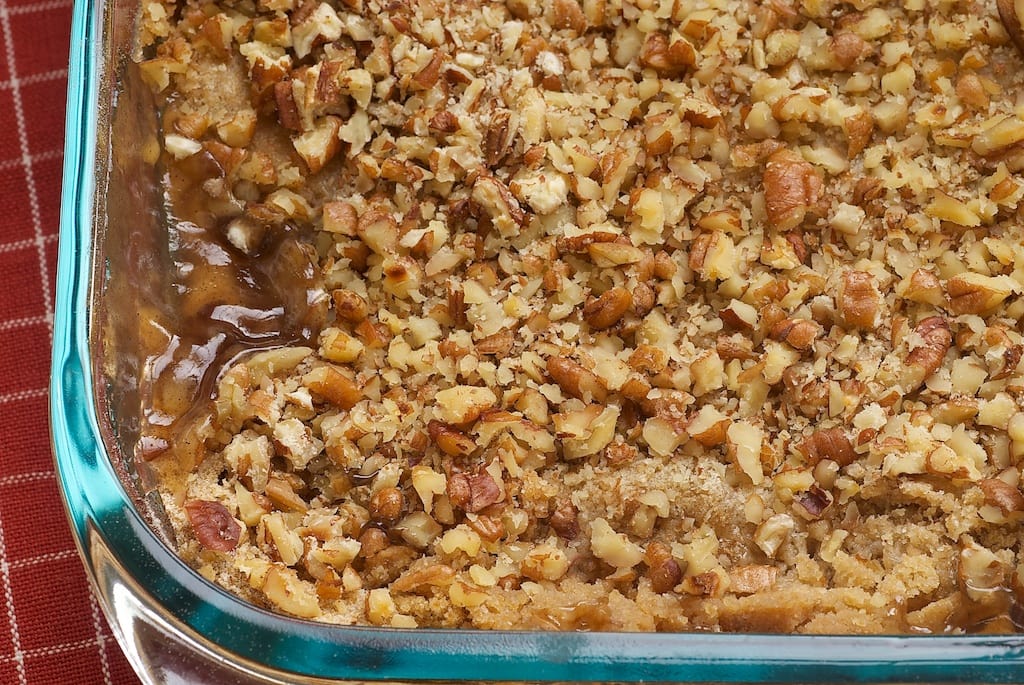 Other than opening the cans of pie filling, you'll just need to whisk together the topping ingredients, slice some butter, and chop some pecans. That's it! Then, after a little oven time, you'll have an impressively delicious, mostly homemade cobbler.
One bit of advice for making this… Be sure that when you place the butter over the top that you're using small pieces and placing them evenly over the topping, including all the way to the edges. That will ensure that the topping will get completely covered with the butter as it melts.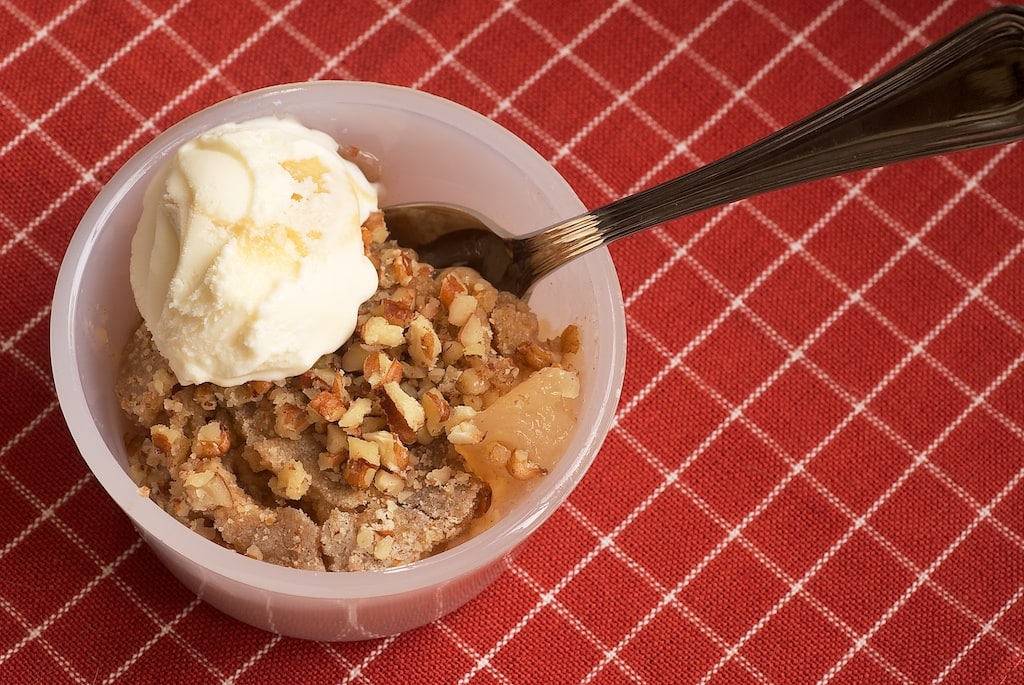 Now, as for the easiest apple cobbler you'll ever make? Forego the topping in the recipe and use a cake mix. Several years ago, I made a similar version that was featured in Taste of the South and used a butter pecan cake mix as the topping. Sprinkle about 1/2 cup of brown sugar over the pie filling, cover with the cake mix, top off with butter, and bake.
Whichever method you use, you'll get a warm, cinnamon-y apple cobbler topped with toasty pecans. Go ahead and get out the ice cream for this one. Vanilla is just fine, although I highly recommend Salty Caramel from Steve's Ice Cream.