Recently, I unearthed my Bake It Forward tin and did a little giveaway that sent it to a BoB reader. The winner requested M&M cookies, which I had surprisingly never baked. What a good excuse to make them!

I wanted to make these cookies a bit chewy and more than a bit big. This recipe is adapted from America's Test Kitchen.
I only made a couple of changes to their recipe. First of all, obviously, I used M&Ms instead of chocolate chips. I used plain M&Ms, but I'd love to try these again with a different variety.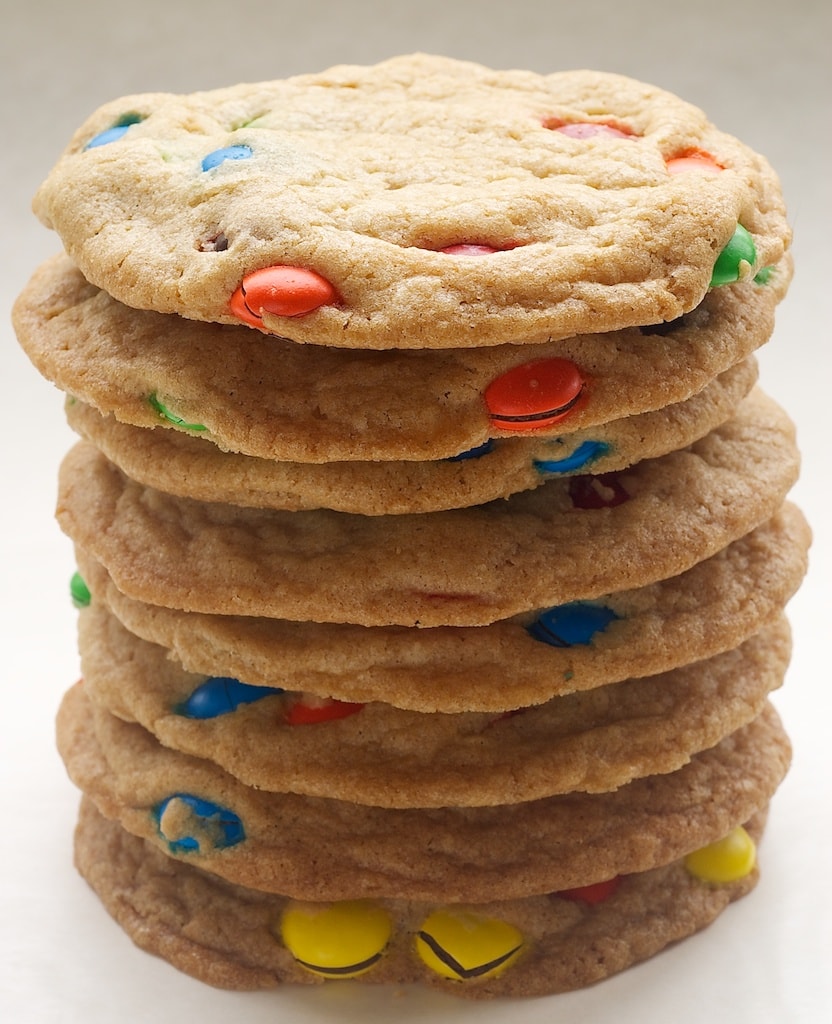 The other change I made was to make the cookies just a bit bigger. I used a 3-tablespoon cookie scoop to make giant cookies. If you make them smaller, keep in mind that you may need to adjust your baking time.
Before sending these cookies off to the giveaway winner, we had to sample a couple just to make sure they were good. They were. They really were. Completely unselfish of me, I know.