January 3, 2013
Chocolate-Speckled Salted Shortbread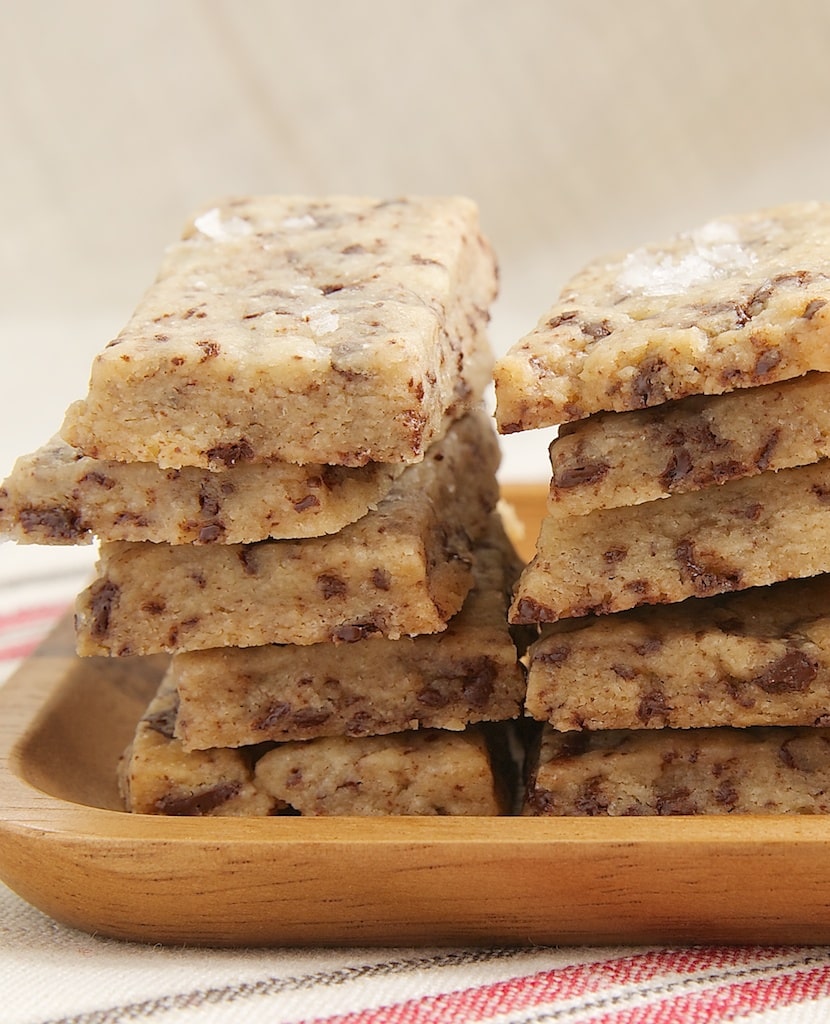 I have a slight obsession with shortbread. I'm fascinated by how its simplicity translates into so much flavor.
I also have more than a slight obsession with the combination of sweet and salty. I even dedicated a BoB Collection to that magical fusion of flavors.
These shortbread cookies are the blessed union of those two addictions.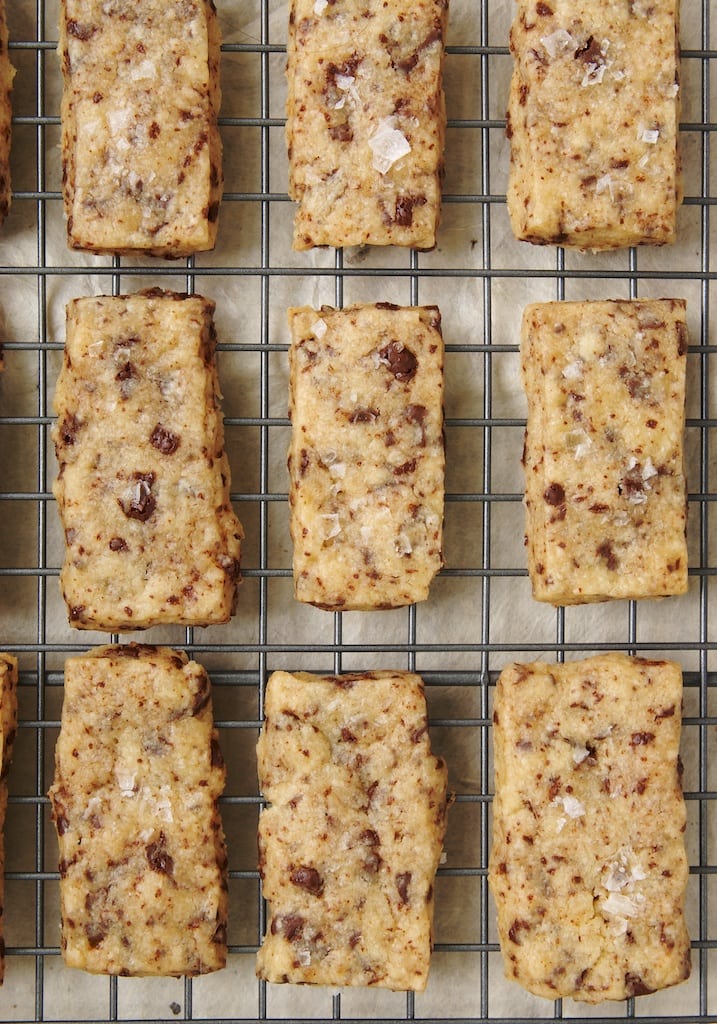 As much as I adore shortbread, it can be a frustrating business unless you accept that the dough is going to be crumbly. And, maybe your cookies will be fragile. Once you come to terms with that, you'll be golden.
These are subtly sweet and a little salty. Make them more or less salty to your taste. There's a little extra salt in the dough, so you can omit the sprinkling of salt on top if you prefer.
Chocolate-Speckled Salted Shortbread
Yield: about 40 cookies
Prep Time: 25 minutes
Cook Time: 23 minutes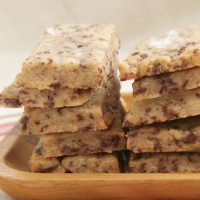 Ingredients:
3/4 cup unsalted butter, softened
1/4 cup granulated sugar
1/4 cup packed light brown sugar
1/2 teaspoon vanilla
1 & 3/4 cup all-purpose flour
1 teaspoon salt
2 ounces dark chocolate, very finely chopped*
1 tablespoon water, if necessary
1/4 teaspoon coarse salt, such as fleur de sel
Directions:
Using an electric mixer on medium speed, beat butter, sugar, brown sugar, and vanilla until fluffy.
Reduce mixer speed to low. Add flour and salt, mixing just until combined. Stir in chocolate.
Dough will be crumbly but should hold together when pinched. If dough is not holding together, mix in 1 tablespoon water.
Form dough into 2 balls and flatten into discs. Wrap each disc tightly in plastic wrap. Refrigerate for 1 hour.
Preheat oven to 325°. Line baking sheets with parchment paper or silicone liners.
On a lightly floured surface, roll out 1 disc of dough to about 1/4-inch thickness. Cut dough into 1″x 2″ strips. Carefully transfer cookies to prepared baking sheet. Sprinkle with coarse salt.
Bake 18-22 minutes, or until cookies are lightly browned. Cool on pans for 10 minutes. Then, transfer cookies to wire racks to cool completely.
Repeat rolling and baking process with other disc of dough.