I have a slight obsession with shortbread. I'm fascinated by how its simplicity translates into so much flavor.
I also have more than a slight obsession with the combination of sweet and salty. I even dedicated a BoB Collection to that magical fusion of flavors.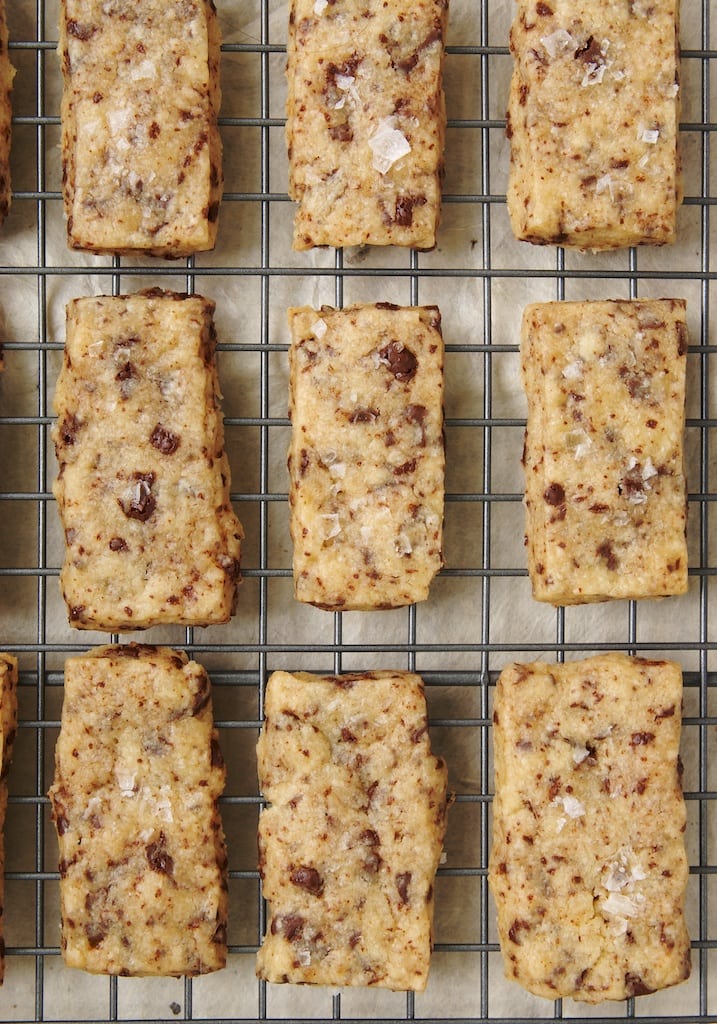 These shortbread cookies are the blessed union of those two addictions.


As much as I adore shortbread, it can be a frustrating business unless you accept that the dough is going to be crumbly. And, maybe your cookies will be fragile. Once you come to terms with that, you'll be golden.
These are subtly sweet and a little salty. Make them more or less salty to your taste. There's a little extra salt in the dough, so you can omit the sprinkling of salt on top if you prefer.