Toffee Pecan Snowdrop Cookies are so simple to make and feature a wonderful combination of flavors. They're sweet, nutty, buttery, and just plain delicious!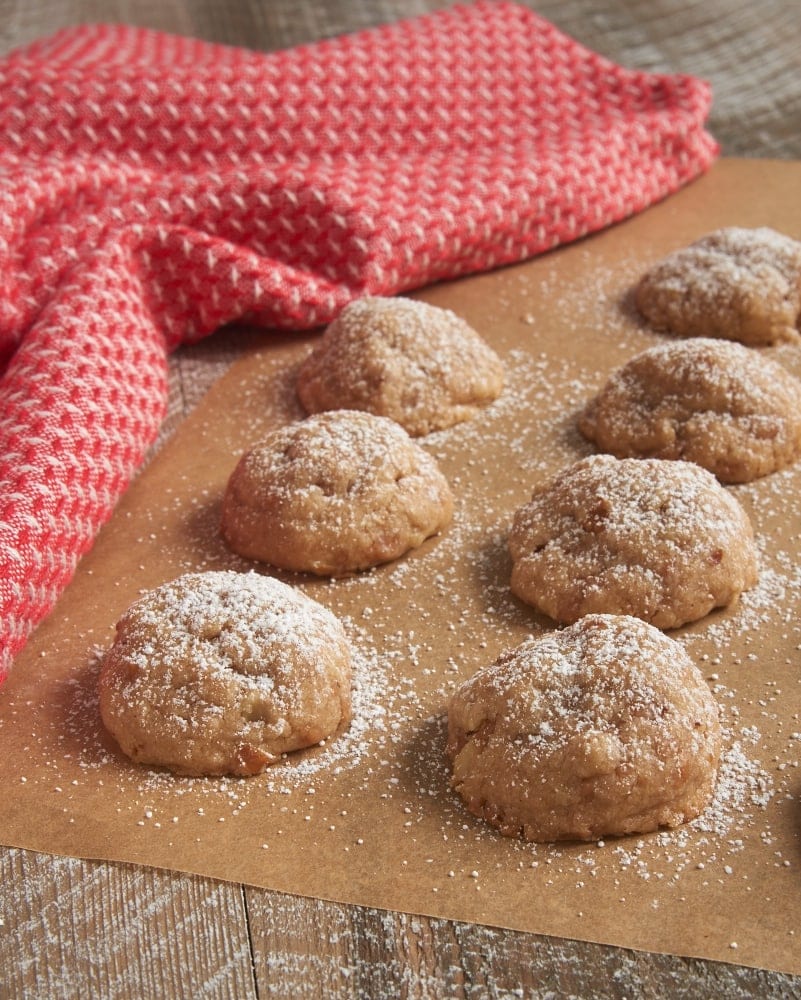 These Toffee Pecan Snowdrop Cookies are a variation of one of my all-time favorite cookies, Sand Tarts. My mother and I used to make at least one batch every year at Christmas. I love that they're so simple to make yet make such amazingly delicious cookies. I have made a few variations of those cookies over the years, and even included a lemon and pistachio version in my cookbook.
This version ramps up the flavor with crunchy pecans and sweet toffee bits. Both of those are favorite add-ins in my kitchen. And they are a fantastic pair in these cookies.
These cookies can be made in any shape you like. Round, logs, and crescents are some of my go-to easy shapes for them. Get creative and find your favorite shape! And feel free to substitute another type of nut if you prefer. I pretty much always have a stash of pecans, so that's what most often shows up in my baking.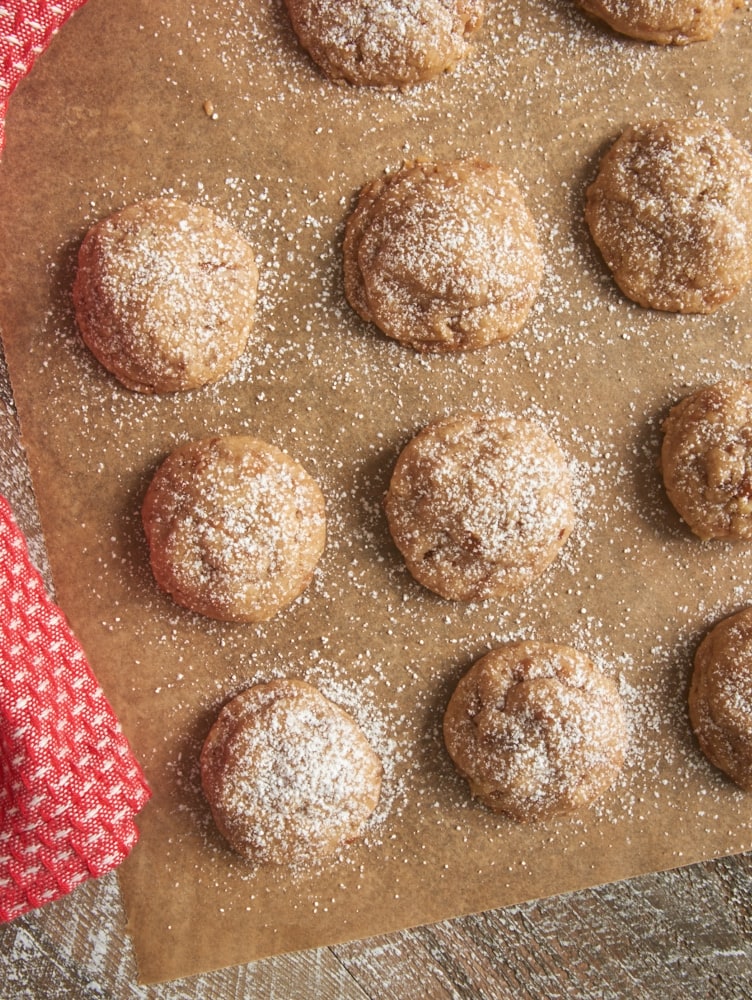 You may have seen cookies like this referred to as Wedding Cookies, Russian Tea Cakes, Cocoons, or several other names. Many times, these recipes have you roll the cookies in confectioners' sugar to cover them completely. I usually find that makes them a bit too sweet for my liking, so I prefer just a sprinkling of confectioners' sugar.
Quinn and I both absolutely adore these cookies. The flavor, the texture, the crunch…. These are a sure winner. I'm sure I won't stop making variations of these cookies, but this one is now my new favorite, at least until I make a new batch!
Find more cookie recipes in the Recipe Index.
More Nutty Cookie Recipes
I originally shared this recipe at Chocolate, Chocolate, and More.