December 8, 2015
Toffee Pecan Snowdrop Cookies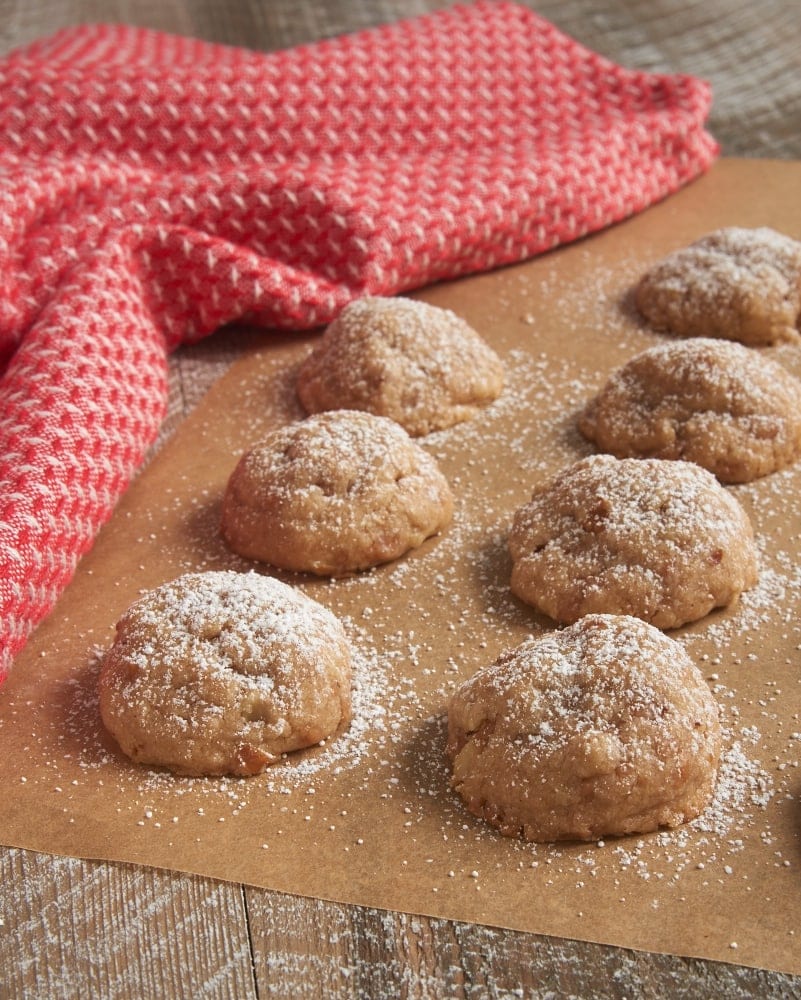 When I started BoB all those years ago, I never really expected to make so many blogging friends. I'm continually amazed at how the food blogging community is so friendly and supportive. Recently, Joan from Chocolate, Chocolate, and More passed away suddenly. She was always so kind and generous, and her loss has been felt throughout the food blogging world. Our community is keeping her amazing blog going by sharing recipes on her site.
Today, I'm so honored to share these Toffee Pecan Snowdrop Cookies on Joan's blog. If you're in major holiday baking mode, these cookies are a perfect addition to your cookie trays and homemade gifts. They're soft and sweet, with a bit of crunch and lots of flavor.

These cookies are a variation of one of my all-time favorite cookies, Sand Tarts. My mother and I used to make at least one batch every year at Christmas. I love that they're so simple to make yet make such amazingly delicious cookies. I have made a few variations of those cookies over the years, and even included a lemon and pistachio version in my cookbook.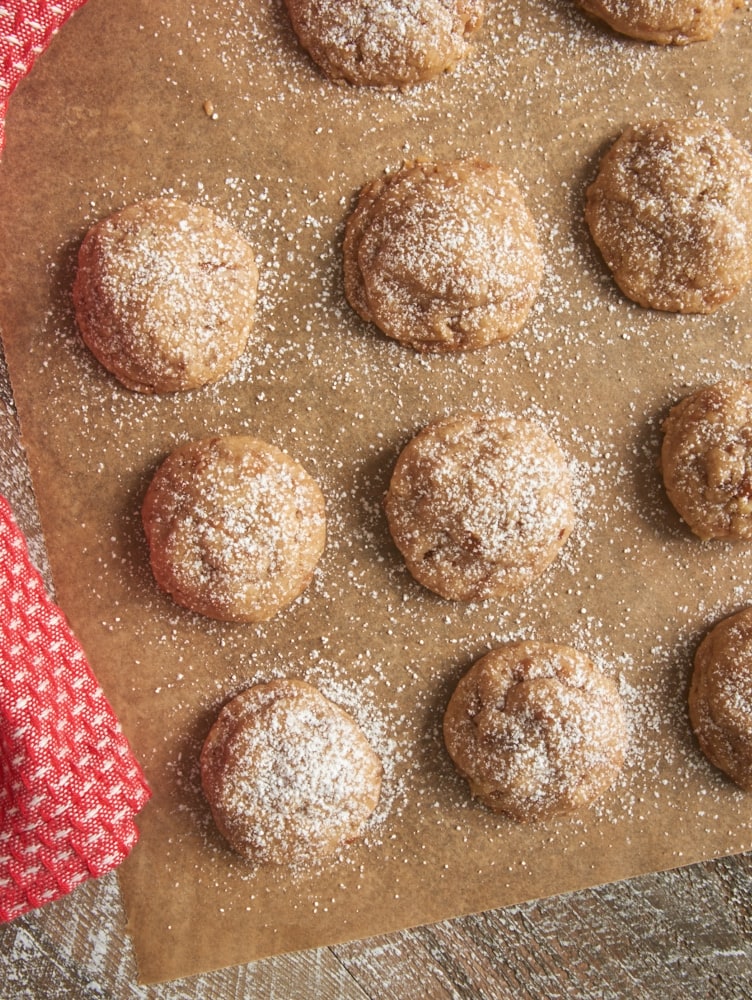 These cookies can be made in any shape you like. And feel free to substitute another type of nut if you prefer. I pretty much always have a stash of pecans, so that's what most often shows up in my baking.
You may have seen cookies like this referred to as Wedding Cookies, Russian Tea Cakes, Cocoons, or several other names. Many times, these recipes have you roll the cookies in confectioners' sugar to cover them completely. I usually find that makes them a bit too sweet for my liking, so I prefer just a sprinkling of confectioners' sugar.
Quinn and I both absolutely adore these cookies. The flavor, the texture, the crunch…. These are a sure winner. I'm sure I won't stop making variations of these cookies, but this one is now my new favorite!
Please visit Chocolate, Chocolate, and More to get the Toffee Pecan Snowdrop Cookies recipe and discover more of Joan's amazing recipe collection.