February 2, 2015
Fudgy Kahlua Brownie Cookies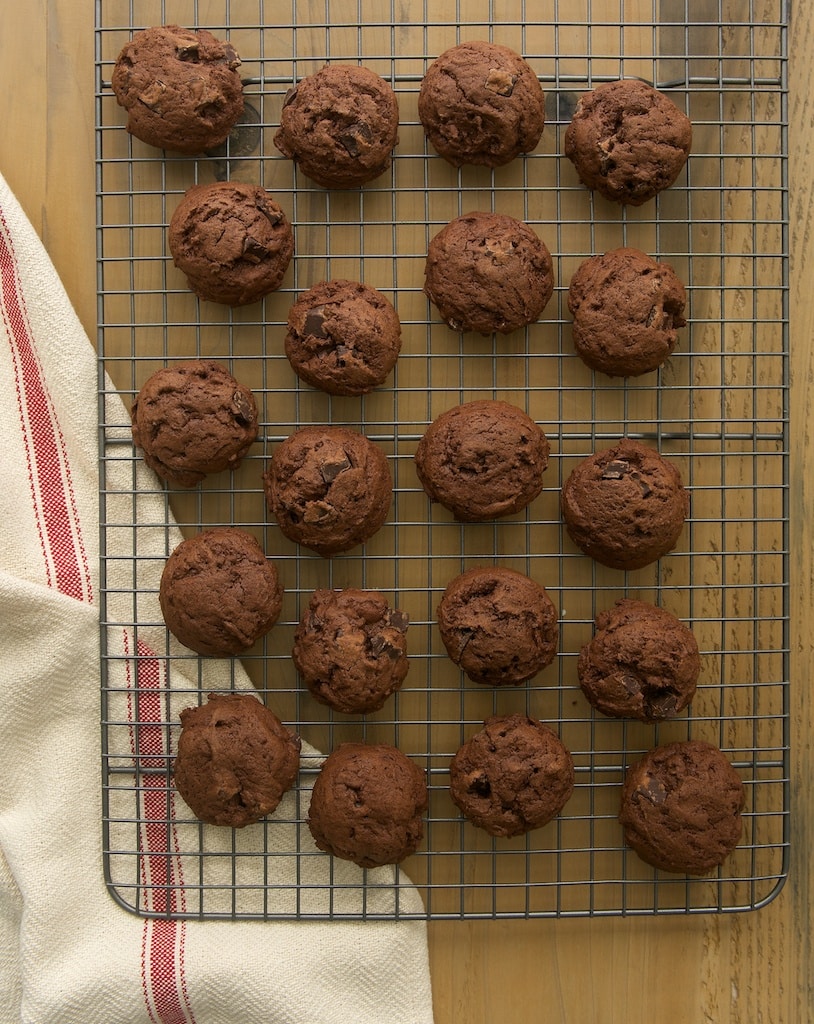 It seems that people either go all out for Valentine's Day or pretty much ignore it. Quinn and I fall into the latter category. It's just not our thing. But as I like to point out every year at this time, I can't ignore a good excuse to indulge in a little chocolate deliciousness.
That's where these cookie come into the picture. These are the kind of cookies you bake when you want some serious chocolate in your life. Whether that be for Valentine's Day or some random weekday, sometimes you just need chocolate.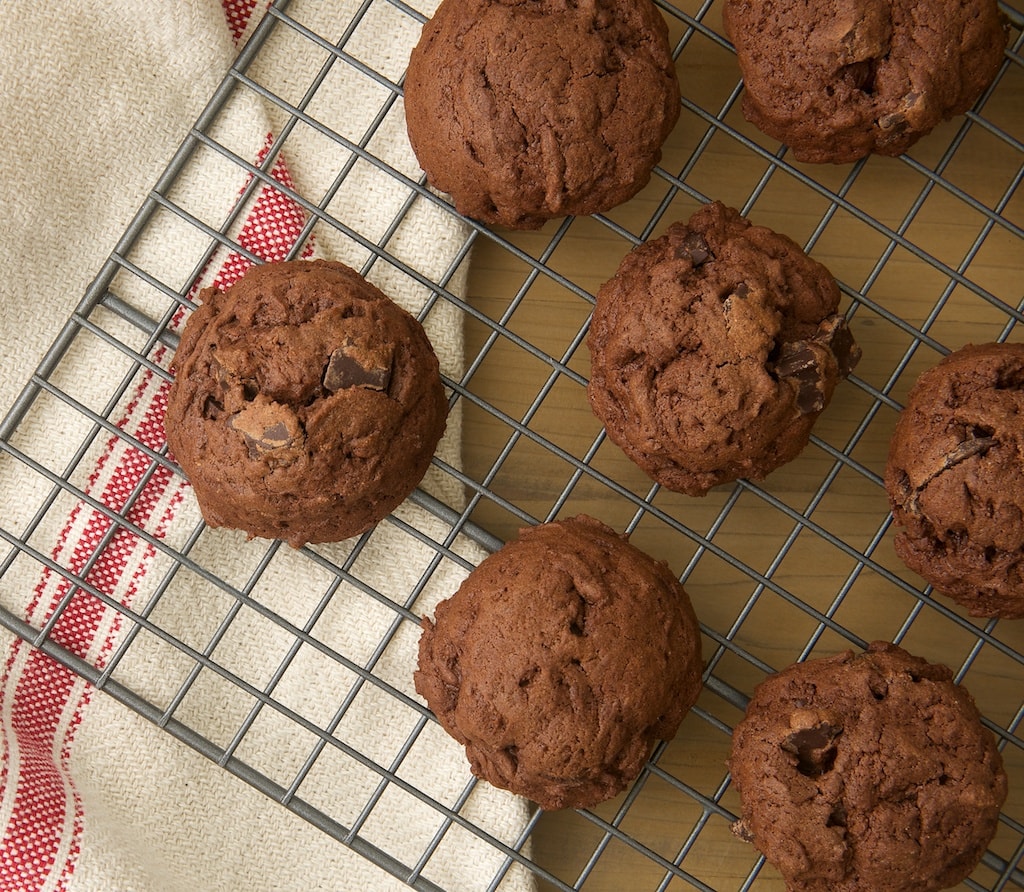 Melted bittersweet chocolate along with semisweet chocolate chips supply plenty of rich, tasty flavor to these cookies. Add in a bit of coffee flavor with the Kahlua to accentuate all of that chocolate, and you've got yourself a pretty serious chocolate situation.
You get the best of both cookie and brownie worlds with these little guys. Be sure not to overbake them so they'll retain their fudgy texture. The centers should still be a bit soft when you take them out of the oven.
These cookies are my contribution to Cookie of the Month, a monthly group of cookies recipes from some of my blogging friends and me. With Valentine's Day on the horizon, our theme for February is chocolate. Be sure to visit these ladies' blogs and see their delicious chocolate creations!
Fudgy Kahlua Brownie Cookies
Yield: 30 cookies
Prep Time:25 minutes
Cook Time:15 minutes per pan
Coffee-flavored liqueur and lots of chocolate make these Fudgy Kahlua Brownie Cookies an irresistible treat!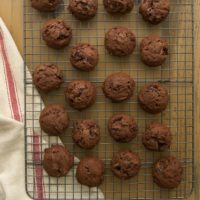 Ingredients:
6 ounces bittersweet chocolate, roughly chopped
1/2 cup unsalted butter
1 & 3/4 cups all-purpose flour
1/2 teaspoon baking powder
1/2 teaspoon salt
1/2 cup firmly packed light brown sugar
1/4 cup Kahlua or other coffee-flavored liqueur
2 large eggs
1/2 teaspoon vanilla extract
1/2 cup semisweet chocolate chips
Directions:
Place bittersweet chocolate and butter in a microwave-safe bowl. Heat in microwave at half-power in 30-second increments until the butter has melted and the chocolate melts when stirred. Stir until smooth. Set aside to cool for at least 10 minutes.
Whisk together the flour, baking powder, and salt. Set aside.
Place the brown sugar, Kahlua, eggs, and vanilla in a large mixing bowl. Use an electric mixer on medium speed to mix well. Add the cooled chocolate mixture, and mix well.
Reduce mixer speed to low. Gradually add the flour mixture, mixing just until combined. Stir in the chocolate chips.
Chill the dough in the refrigerator for 1 hour.
Preheat oven to 350°F. Line baking sheets with parchment paper or silicone liners.
Drop dough by tablespoonfuls onto prepared pans. Flatten the top of each cookie slightly.
Bake 12 to 15 minutes. The cookies should still be slightly soft in the center. Cool the cookies on the pans for 5 minutes. Then transfer the cookies to a wire rack to cool completely.