It seems that people either go all out for Valentine's Day or pretty much ignore it. Quinn and I fall into the latter category. It's just not our thing. But as I like to point out every year at this time, I can't ignore a good excuse to indulge in a little chocolate deliciousness.
That's where these cookie come into the picture. These are the kind of cookies you bake when you want some serious chocolate in your life. Whether that be for Valentine's Day or some random weekday, sometimes you just need chocolate.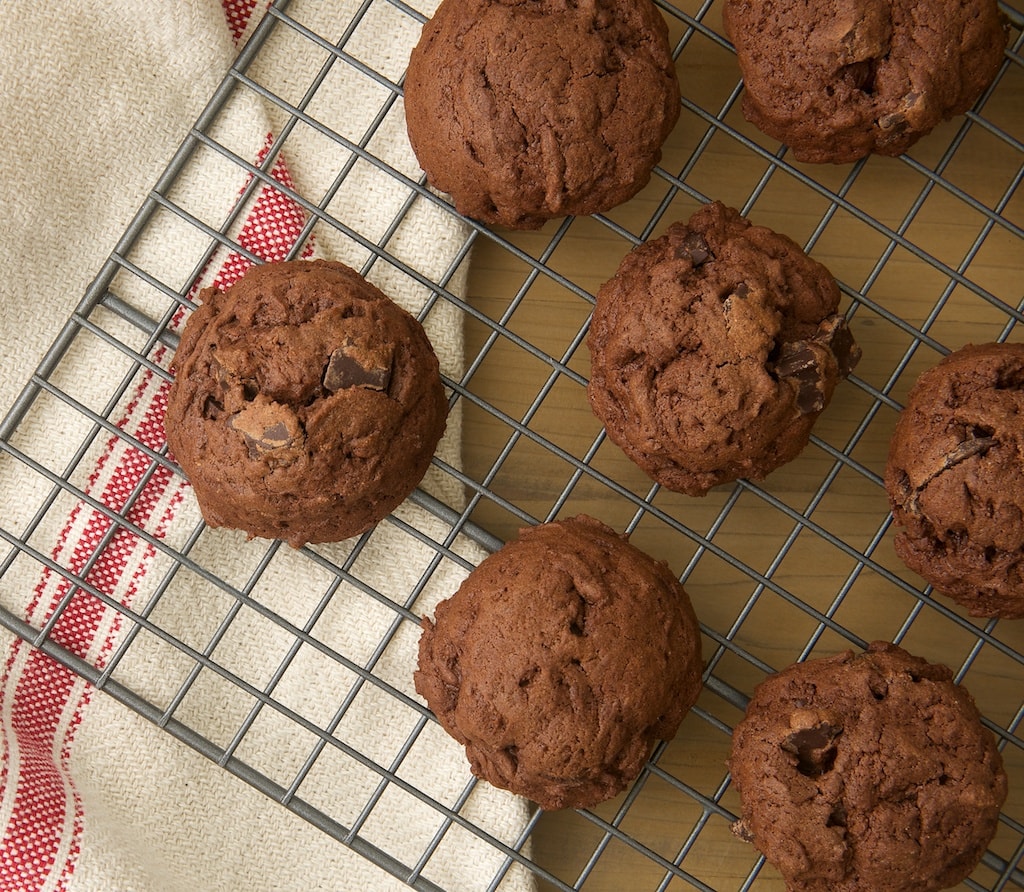 Melted bittersweet chocolate along with semisweet chocolate chips supply plenty of rich, tasty flavor to these cookies. Add in a bit of coffee flavor with the Kahlua to accentuate all of that chocolate, and you've got yourself a pretty serious chocolate situation.
You get the best of both cookie and brownie worlds with these little guys. Be sure not to overbake them so they'll retain their fudgy texture. The centers should still be a bit soft when you take them out of the oven.
These cookies are my contribution to Cookie of the Month, a monthly group of cookies recipes from some of my blogging friends and me. With Valentine's Day on the horizon, our theme for February is chocolate. Be sure to visit these ladies' blogs and see their delicious chocolate creations!