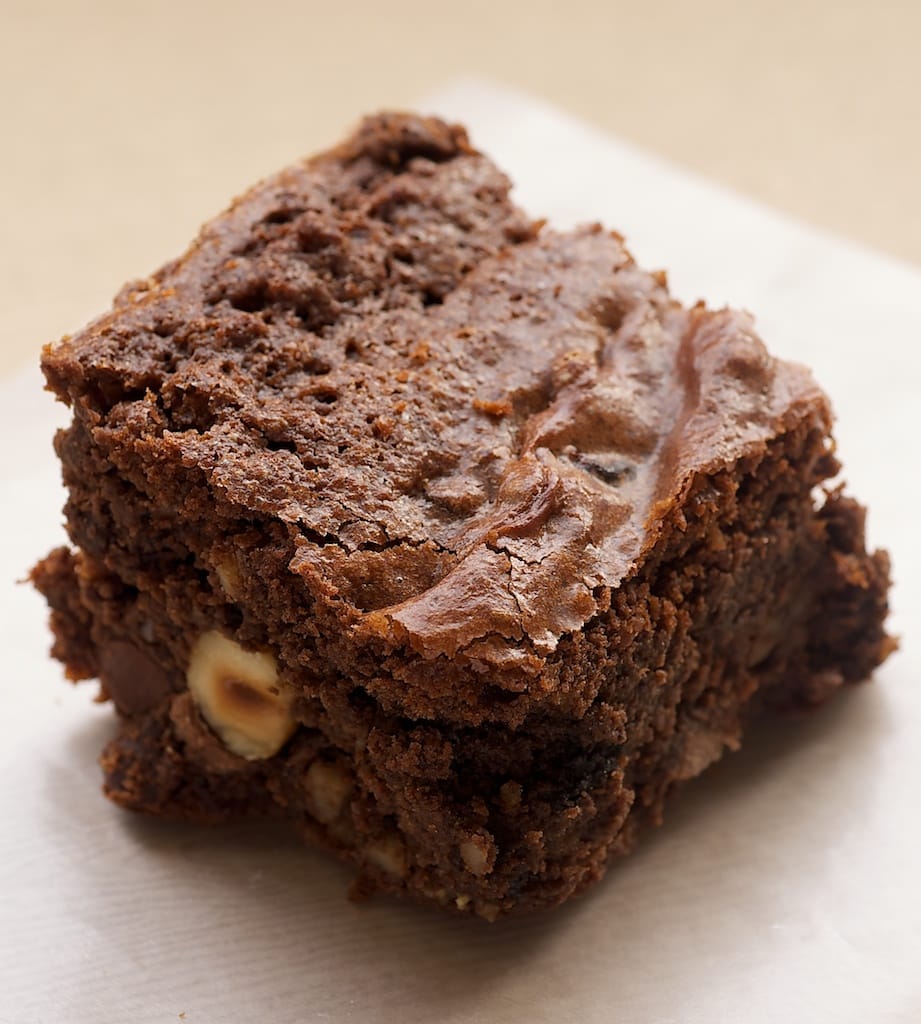 I've made what most of us think of as Kitchen Sink Cookies many, many times. I do believe, though, that this is my first foray into Kitchen Sink Brownies. How this never happened before now is a mystery. I love the idea, and now that I've tried them, I can't believe I waited so long.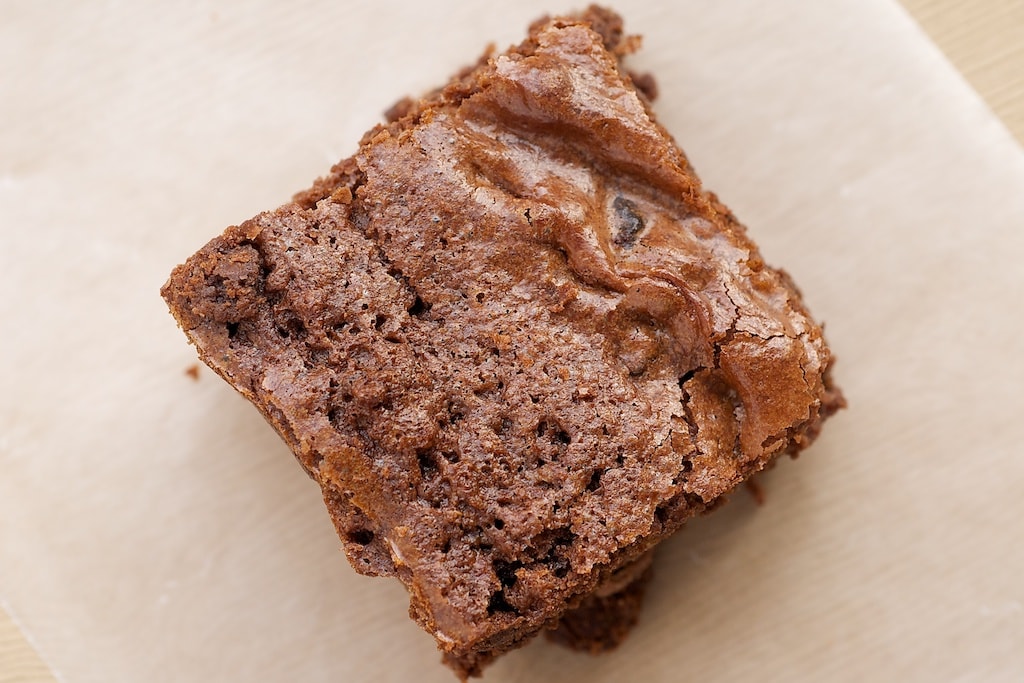 I was a bit worried that all of those different flavors would be overwhelming and maybe even confusing. But, they all work together quite well. Despite the different components, the result is a delicious and harmonious chocolate experience.
Of course, the real beauty of this recipe is that you can change it up however you want. I wrote the recipe as I adapted it with the specific add-ins I used, but these are great to customize and make your own.
Visit the Recipe Index for more brownie recipes.
Yield: 24 2-inch brownies
Prep Time: 20 minutes
Cook Time: 58 minutes
You never have to make this fun, versatile recipe the same way twice!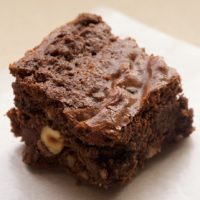 1 & 1/2 cups all-purpose flour
1 cup unsweetened cocoa
1/2 teaspoon baking powder
1/4 teaspoon baking soda
1/4 teaspoon salt
1 & 1/2 cups unsalted butter, melted
1 & 1/2 cups granulated sugar
1 & 1/2 cups firmly packed light brown sugar
4 large eggs
1/4 cup Kahlua (or strong coffee)
2 teaspoons vanilla extract
1 cup chopped Oreos (about 10 cookies)
3.5 ounces milk chocolate candy bar with hazelnuts, chopped (I used Ritter Sport.)
3/4 cup semisweet chocolate chips
1/2 cup white chocolate chips
1 cup chopped pecans, toasted
Directions:
Preheat oven to 325°F. Coat a 9″x 13″ baking pan with cooking spray. Line pan with foil, letting ends hang over the short sides of the pan. Coat foil with cooking spray.
Whisk together flour, cocoa, baking powder, baking soda, and salt. Set aside.
Using an electric mixer, beat butter, sugar, and brown sugar until smooth. Add eggs, Kahlua, and vanilla. Beat just until blended. Gradually add flour mixture, beating until blended. Stir in Oreos, chopped candy bar, chocolate chips, white chocolate chips, and pecans.
Spread batter evenly in prepared pan. Bake 55-58 minutes.
Cool in pan on wire rack. Cover and chill for at least 2 hours before removing from pan and cutting into bars.