I just adore mini desserts. Somehow tiny versions of sweet treats are even better than the original. Perhaps it's that they're just one or two bites so I can at least pretend I'm showing some restraint when I only eat one or two. Or maybe it's just that tiny things are adorable. I'm sure that's a big part of it, right?
These Kahlua Fudge Cakes are a perfect example of an amazing mini dessert. They're little bites of big chocolate flavor. They're soft and fudgy and really quite delicious. And the Kahlua is there to make the chocolate even better. These little guys are a win-win-win-infinity.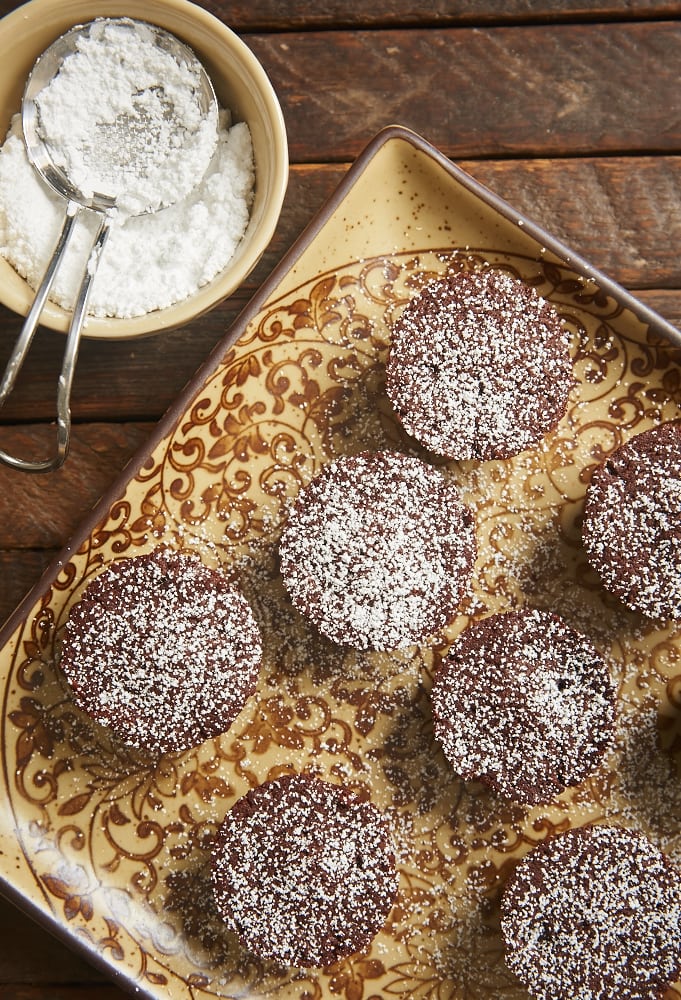 Not only are these little cakes wonderfully delicious, but they are also really simple to make. You'll only need one heavy saucepan and a spoon for melting the chocolate and mixing the batter. Then just scoop the batter into mini muffin pans and bake.
The sprinkling of confectioners' sugar on top is all you'll need to finish these cakes. They'll look absolutely beautiful and enticing on a pretty tray or all wrapped up for a gift.
This post contains affiliate links.