These no-bake Sweet and Nutty Corn Flake Bars are made quickly and easily on the stovetop. Add your favorite flavors to make these a new favorite!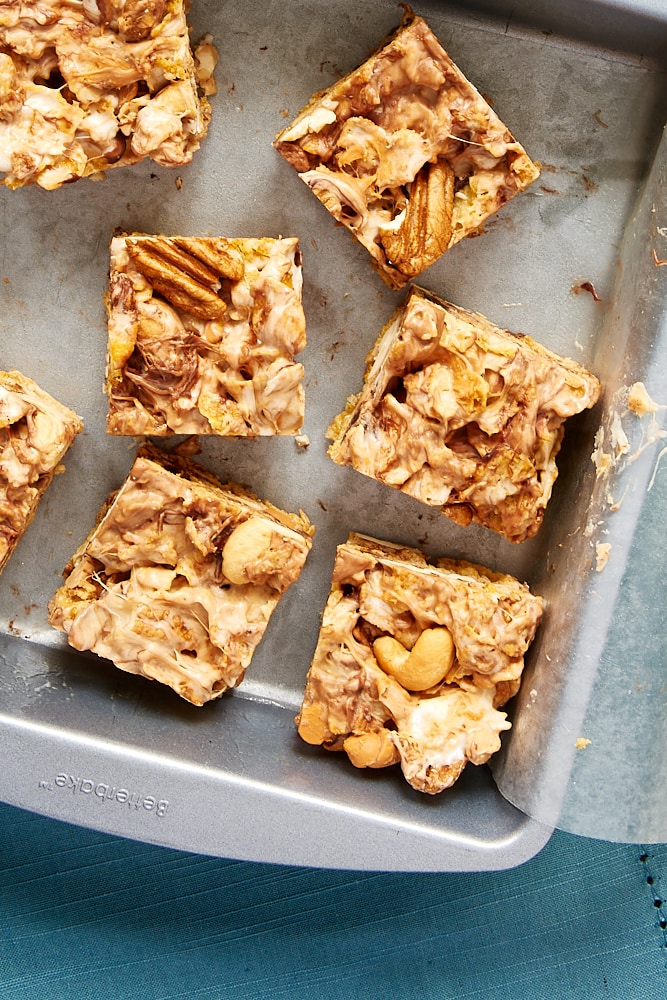 No-Bake Corn Flake Bars
Every spring, I inevitably give in to the pull of spring cleaning. And the effects of that usually spill over into my baking. Cleaning out the pantry unearths all sorts of ingredient odds and ends that end up assembled into at least one or two sweet treats. You might as well be rewarded for cleaning, right?
So, armed with a handful of this and that, these Sweet and Nutty Corn Flake Bars were born. And promptly devoured.
These bars have a lot of good things going for them. They're all about my three favorite things: quick, easy, and delicious. And the sweet crunch of the corn flakes is so delightful! But perhaps their best quality is how adaptable they are. You can make these with whatever add-ins you like. Nuts and flavored chips work well, but I also love the idea of adding things like coconut, dried fruits, crumbled cookies, and toffee bits.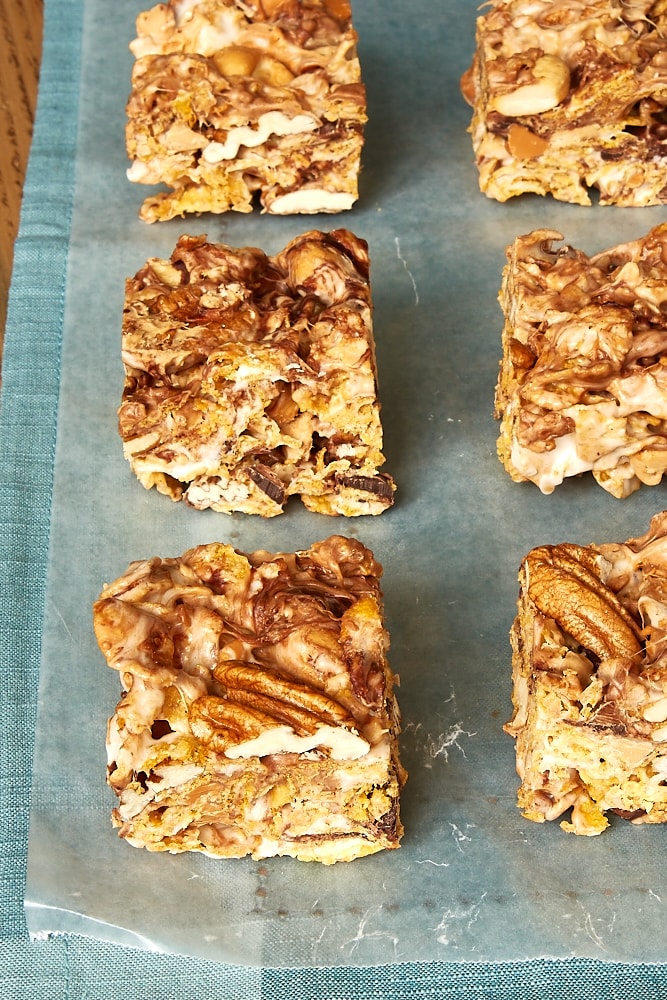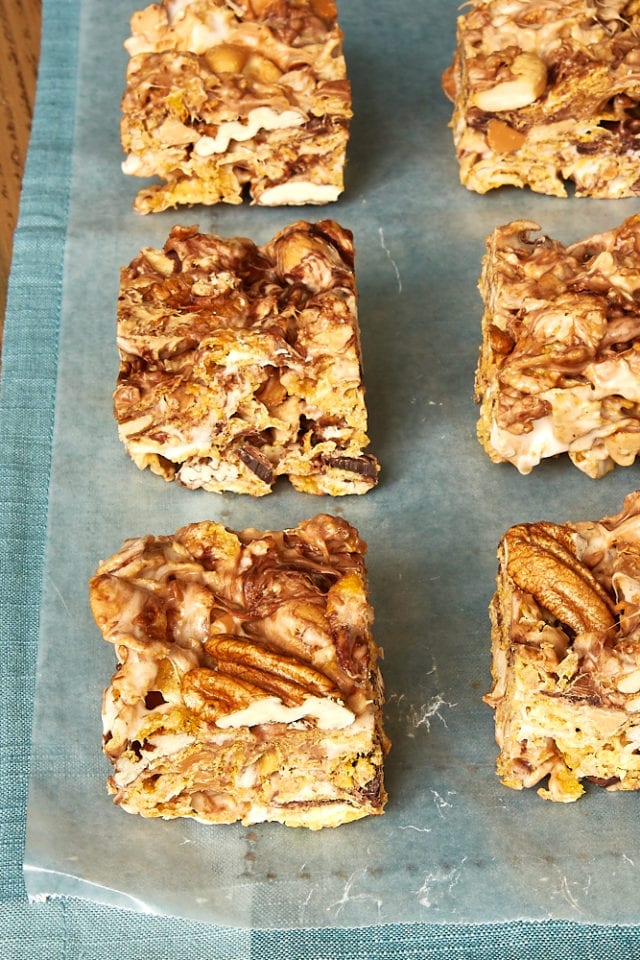 My pantry purging resulted in these being made with pecans, cashews, chocolate chips, butterscotch chips, and peanut butter chips. But just think of all the things you could add! Have fun trying different flavor combinations!
More No-Bake Treats