A few months ago, I introduced you to the new Flatbreads mixes from Krusteaz. For those of us who are a bit wary of making homemade breads, these mixes are a great way to get some simple practice making bread dough.
We've enjoyed these flatbreads just as a complement to our meal or dressed up a bit as cheesy herbed breadsticks. And now we have these mini flatbreads!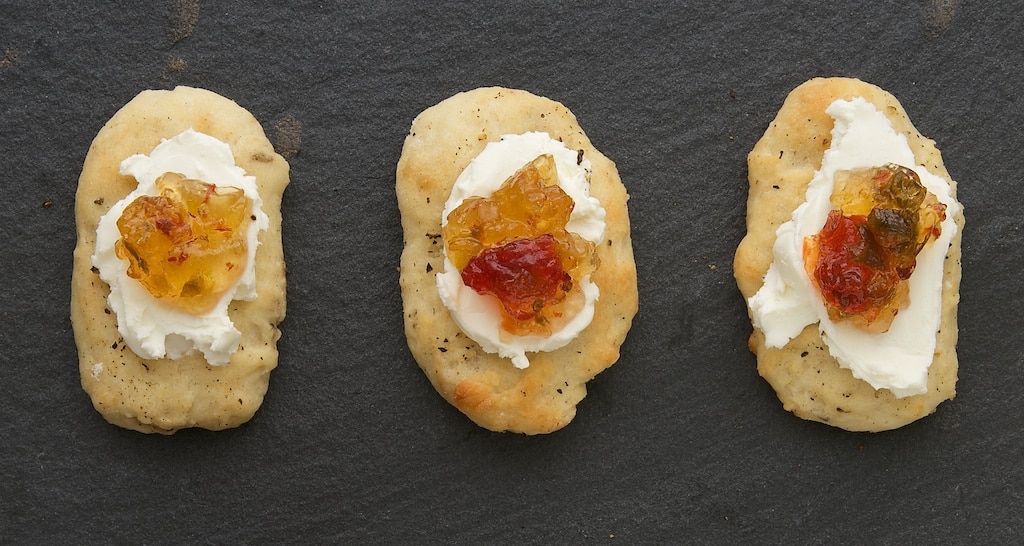 I was inspired to make these by one of my favorite things – pepper jelly! When I lived in the South, pepper jelly was easily found. It can be a bit tougher to find here in New York, but I usually find it whenever I have a craving.
The combination of spicy pepper jelly and cream cheese is a long-time favorite. There's just something about that tangy cream cheese and the spicy peppers that's irresistible! And it's a perfect topping for these simple little flatbreads flavored with a bit of black pepper. Be warned that these are addicting! Luckily, they're super quick to make so you can easily make more!
Disclosure: I have been chosen by Krusteaz to be a paid brand ambassador. All opinions written are my own. This recipe also appears at Krusteaz.com