Lemon Almond Butter Cake is simply perfect and perfectly simple. The lovely flavor of this cake is perfect for everything from brunch to dessert!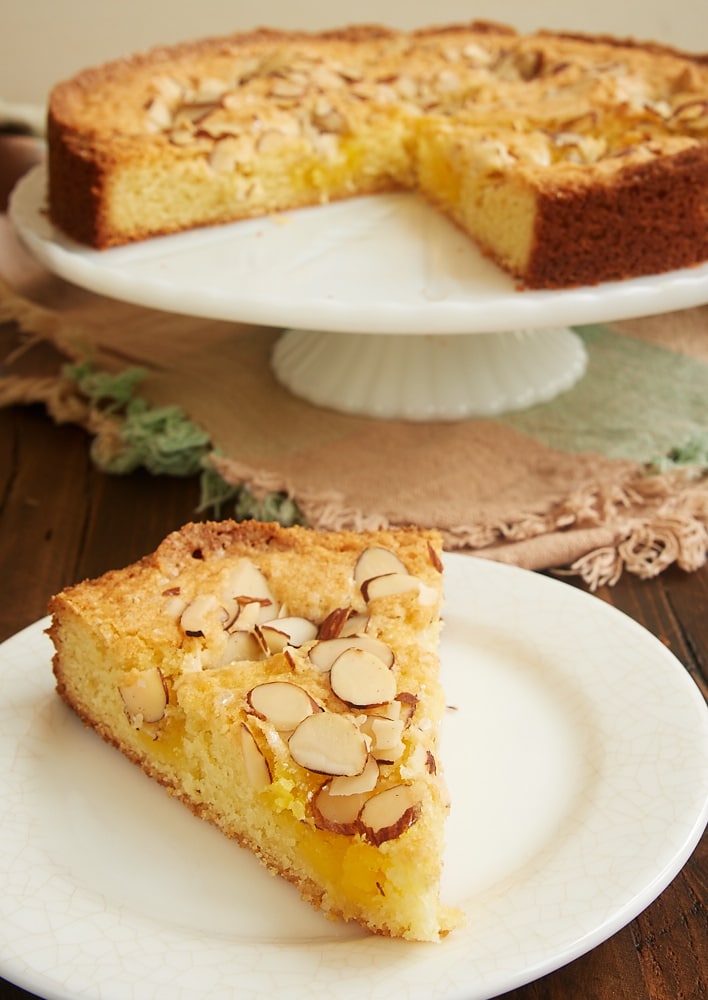 It's not often I make a recipe I find online or in a cookbook exactly as written. I'm too much of a recipe tinkerer for that. But every once in a while, I find one that sounds so good that I want to make it just as it is.
This Lemon Almond Butter Cake is a perfect example. I was looking for some inspiration for using some leftover lemon curd and happened upon the recipe for this simple, flavorful, no-fuss cake. I immediately knew that I had to make it as soon as possible.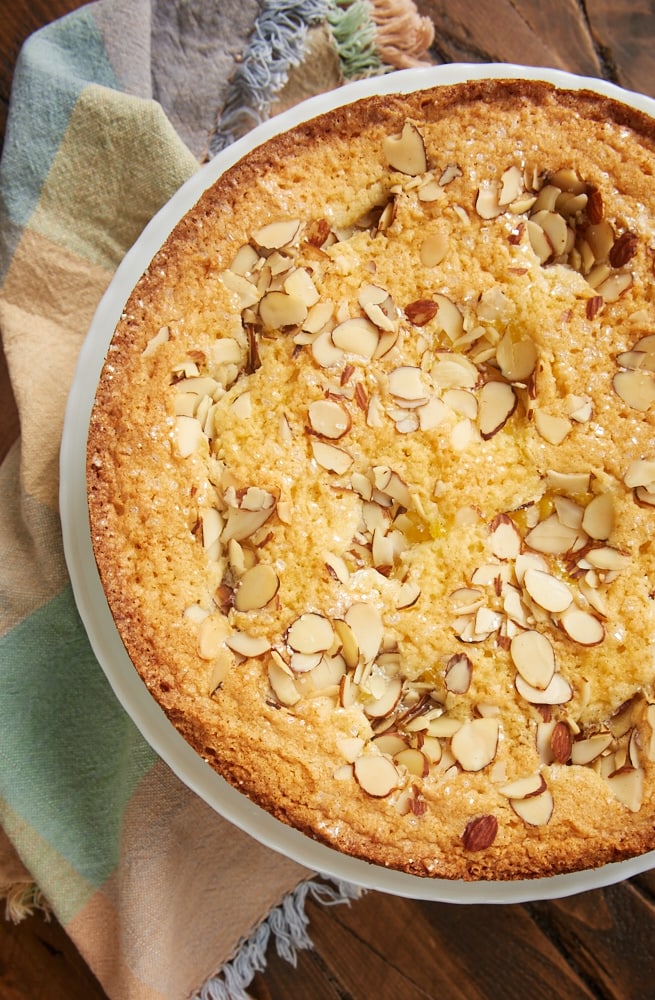 The cake itself has such a lovely almond flavor, thanks to the addition of ground almonds to the batter. You can use a food processor to grind the almonds, or use almond meal or flour.
Topping off the cake is lemon curd. Just dollop it on top of the batter. No mixing or swirling required! Space the tablespoonfuls of lemon curd evenly around the outside edge so that there will be a nice portion of it on each slice. Then just add a little more to the center for even more lemon flavor. You'll need about 3/4 cup of lemon curd for the topping. To be honest, I don't measure it all that accurately. It's not that sensitive, and it speeds things up a bit to skip the precise measuring.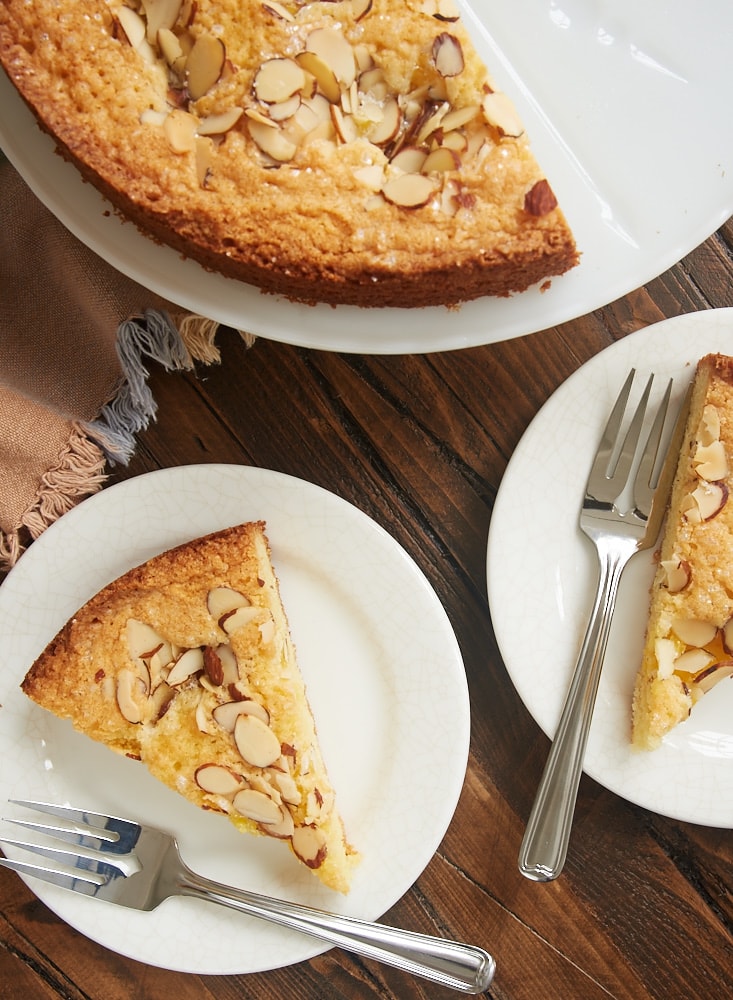 The almonds on top of the cake add a nice crunch and, of course, more almond flavor. The cake isn't overly sweet, so a sprinkling of sanding sugar on top is nice to offset some of the tartness of the lemon curd.
This is such a simple cake with big flavor. I find its rustic appearance quite lovely, too. And the flavor is fantastic! Serve this one for anything from brunch to dessert.
Find more cake recipes in the Recipe Index.
More Lemon Cake Recipes