March 19, 2015
Cookie Butter No-Bake Cheesecake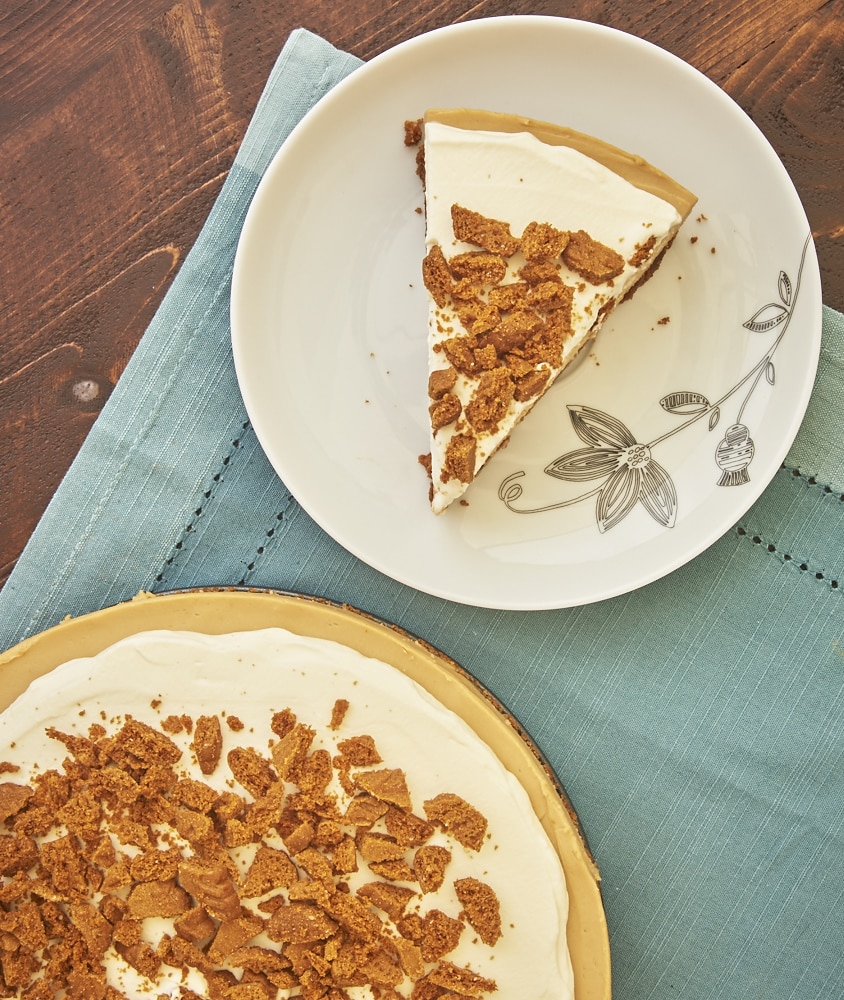 Several weeks ago, Quinn suggested that I make a cheesecake using one of his favorite things – speculoos cookies. I added that to my baking list, where it lingered for quite a while. But with his birthday coming up this weekend, I decided now was the time for this dessert to make its debut.
In case you aren't familiar with speculoos cookies, they are sweet, crunchy cookies filled with lots and lots of spices. And as if the cookies aren't enough, there's also speculoos cookie butter. It's a creamy, spreadable jar of deliciousness made from those tasty cookies.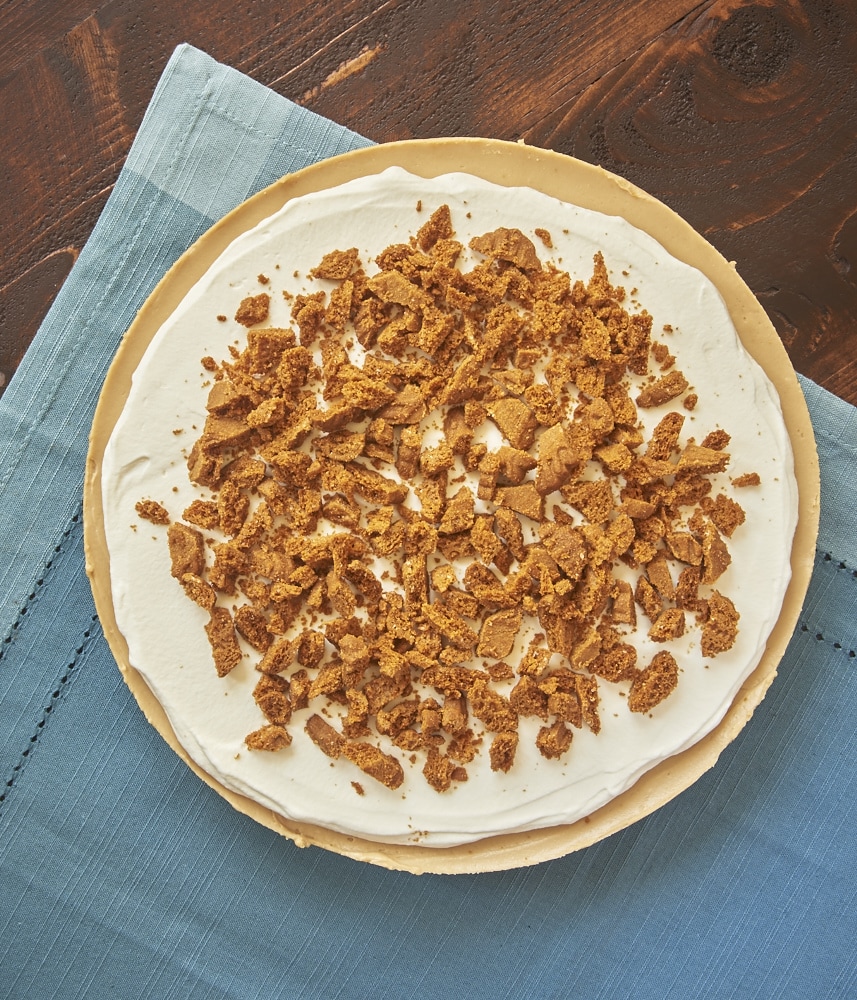 Knowing how much Quinn loves the flavor of those cookies, I went all out and made the crust from the cookies and the filling with the spread. And for good measure, I sprinkled a few more crumbled cookies on top.
There's certainly no shortage of flavor here. And as an added bonus, the filling is quick to make and doesn't require any baking time! If you, too, are a big fan of all things speculoos, then you're going to love this cheesecake!
Cookie Butter No-Bake Cheesecake
Yield: 10 to 12 servings
Prep Time:25 minutes
Cook Time:12 minutes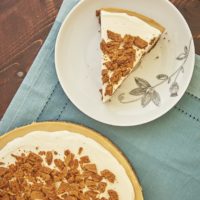 Ingredients:
For the crust:
6 ounces speculoos cookie crumbs*

1/4 cup unsalted butter, melted
For the filling:
16 ounces cream cheese, softened
3/4 cup cookie butter spread**
1/2 cup firmly packed light brown sugar
1 teaspoon vanilla extract
1/2 cup heavy cream
For the topping:
3/4 cup heavy cream
1 & 1/2 teaspoons granulated sugar
6 to 7 crumbled speculoos cookies, for garnish
Directions:
To make the crust:
Preheat oven to 350°.
Combine the cookie crumbs and melted butter until thoroughly combined. Press firmly and evenly into the bottom of a 9-inch springform pan.
Bake 10 to 12 minutes, or until crust is lightly browned. Set aside to cool.
To make the filling:
Using an electric mixer on medium speed, beat the cream cheese, cookie butter, brown sugar, and vanilla until throughly combined and smooth.
Place the cream in a separate bowl. Using an electric mixer with a whisk attachment, whip the cream until soft peaks form. Gently fold the whipped cream into the cheesecake mixture.
Spread the filling evenly over the cooled crust. Refrigerate the cheesecake for at least 4 hours.
To make the topping:
Place the cream in a large bowl. Using an electric mixer with a whisk attachment, whip the cream until it begins to thicken. Sprinkle the sugar on top, and continue whipping the cream until soft peaks form.
Spread the whipped cream evenly over the top of the chilled cheesecake. Sprinkle with the crumbled cookies.
Keep refrigerated.
Notes:
*Biscoff is a popular brand of these cookies. They are also available from several brands as speculoos cookies. I used Biscoff cookies and needed 22 cookies for the crust.
**Look for various brands of cookie butter spread or Biscoff spread alongside other spreads like peanut butter.