Several weeks ago, Quinn suggested that I make a cheesecake using one of his favorite things – speculoos cookies. I added that to my baking list, where it lingered for quite a while. But with his birthday coming up this weekend, I decided now was the time for this dessert to make its debut.
In case you aren't familiar with speculoos cookies, they are sweet, crunchy cookies filled with lots and lots of spices. And as if the cookies aren't enough, there's also speculoos cookie butter. It's a creamy, spreadable jar of deliciousness made from those tasty cookies.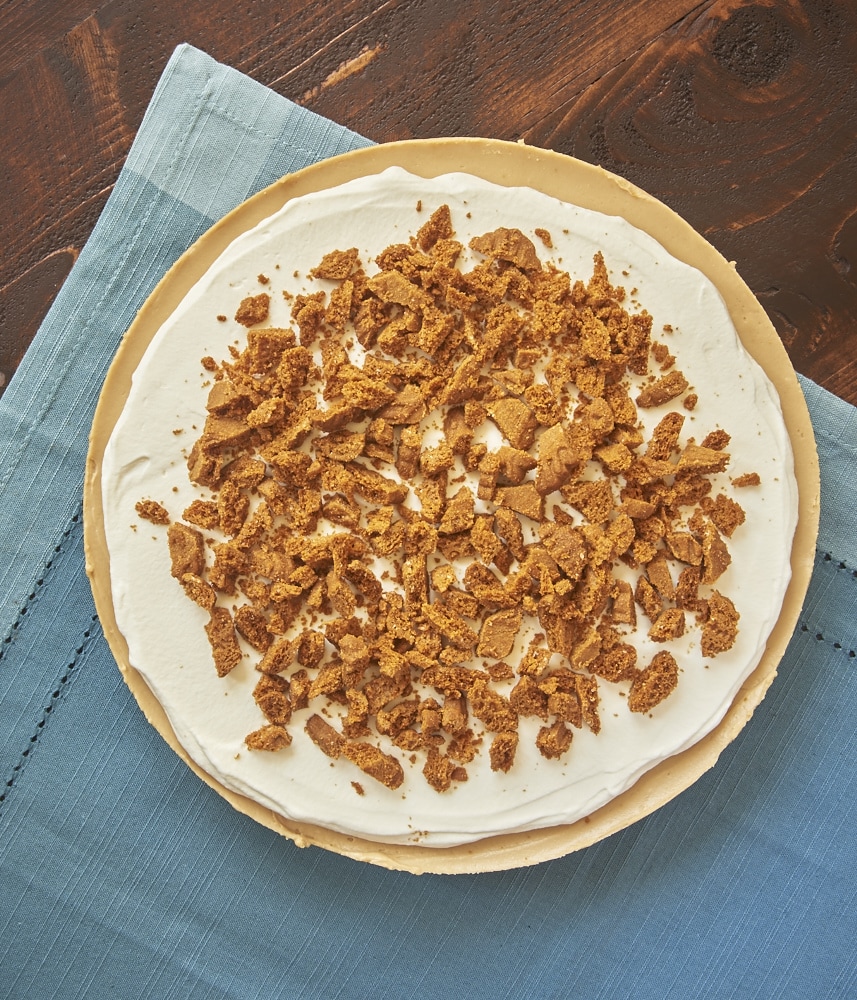 Knowing how much Quinn loves the flavor of those cookies, I went all out and made the crust from the cookies and the filling with the spread. And for good measure, I sprinkled a few more crumbled cookies on top.
There's certainly no shortage of flavor here. And as an added bonus, the filling is quick to make and doesn't require any baking time! If you, too, are a big fan of all things speculoos, then you're going to love this cheesecake!