In case you didn't notice, Christmas is this week. As much as I bake and prepare for the big day, it still always manages to sneak up on me. I tend to overestimate what I can get done, and this holiday season has been no different. I've had no shortage of cookies to share with you, though. And today, I'm squeezing in just… one… more.
I love hot chocolate. I am not a coffee drinker, so hot chocolate is my winter beverage of choice. Just yesterday, I had a serious craving for one. Quinn and I walked down the street to one of my favorite bakeries to get a hot chocolate for me and a coffee for him. Despite it being 70 degrees outside (what was that about?), I still happily drank my chocolate and marshmallow treat and just pretended it felt like winter.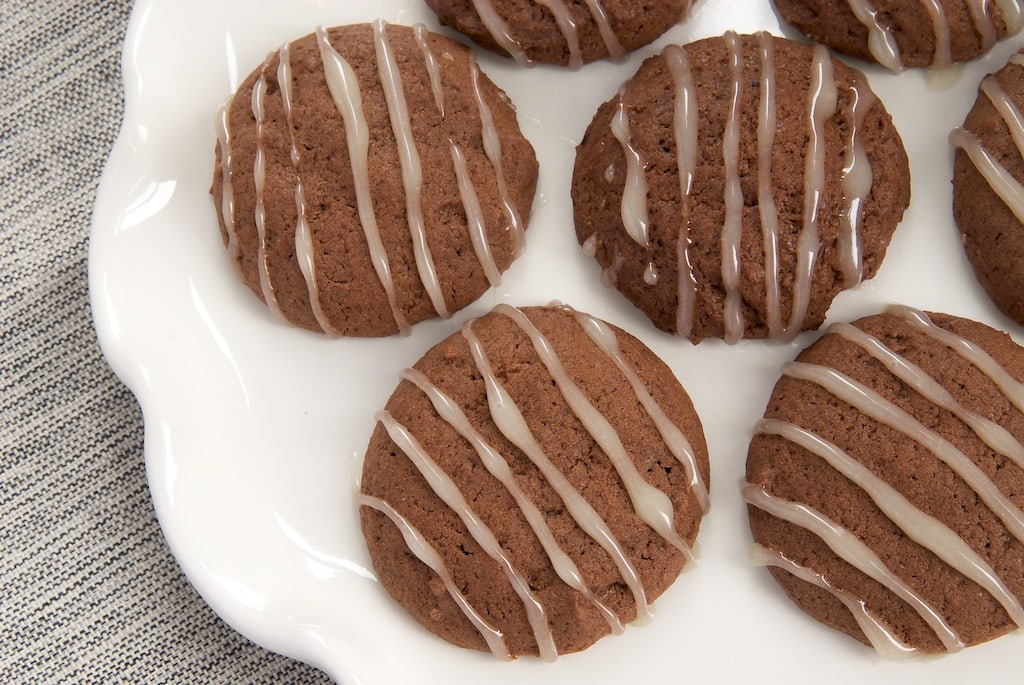 These cookies are like little bites of hot chocolate. They're made with plenty of rich cocoa powder for a subtly sweet and smooth chocolate flavor. Then, they're drizzled with a sweet marshmallow glaze. How perfect is that for this time of year? Hey, even if it's 70 degrees, it's still December.
This recipe was originally developed for Go Bold with Butter, where I am a paid contributor.