December 23, 2013
Hot Chocolate Cookies with Marshmallow Glaze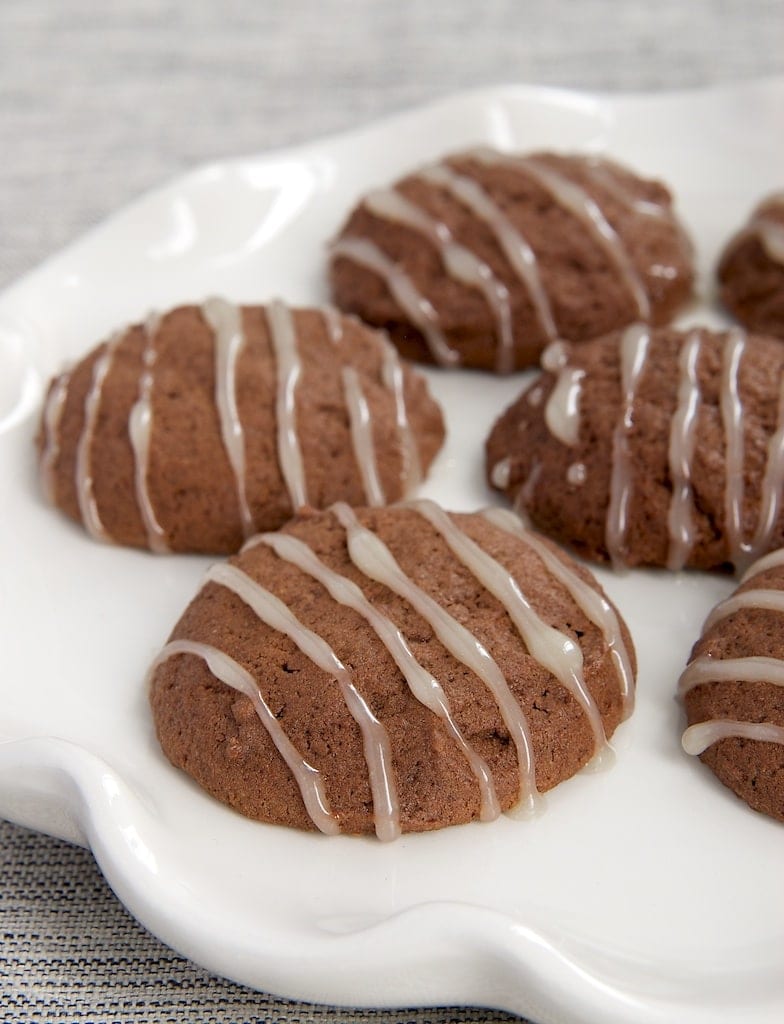 In case you didn't notice, Christmas is this week. As much as I bake and prepare for the big day, it still always manages to sneak up on me. I tend to overestimate what I can get done, and this holiday season has been no different. I've had no shortage of cookies to share with you, though. And today, I'm squeezing in just… one… more.
I love hot chocolate. I am not a coffee drinker, so hot chocolate is my winter beverage of choice. Just yesterday, I had a serious craving for one. Quinn and I walked down the street to one of my favorite bakeries to get a hot chocolate for me and a coffee for him. Despite it being 70 degrees outside (what was that about?), I still happily drank my chocolate and marshmallow treat and just pretended it felt like winter.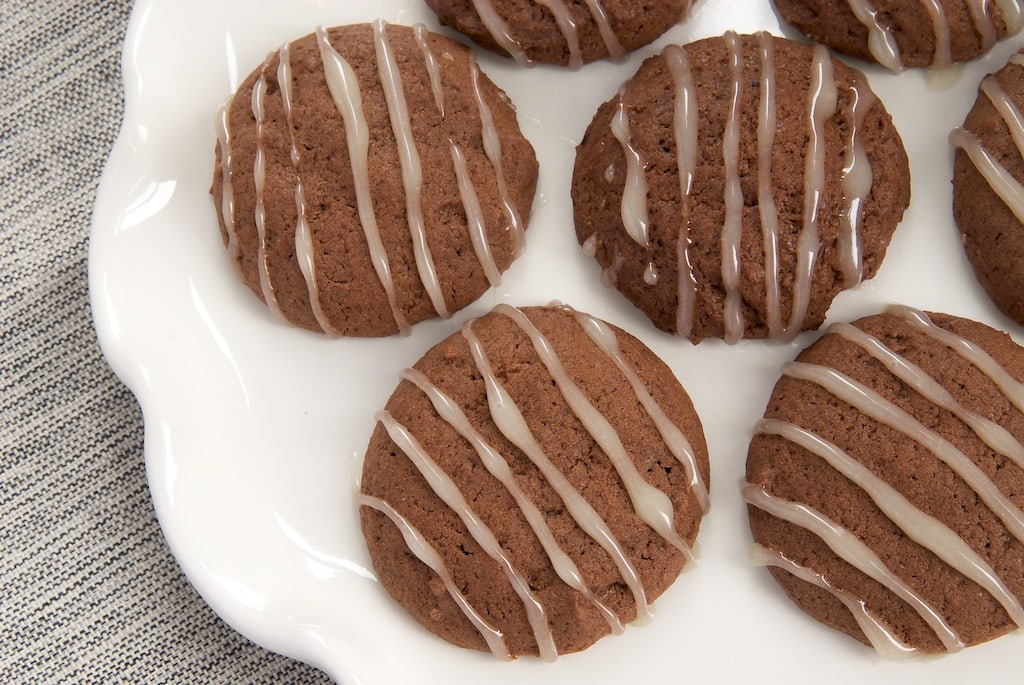 These cookies are like little bites of hot chocolate. They're made with plenty of rich cocoa powder for a subtly sweet and smooth chocolate flavor. Then, they're drizzled with a sweet marshmallow glaze. How perfect is that for this time of year? Hey, even if it's 70 degrees, it's still December.
Hot Chocolate Cookies with Marshmallow Glaze
Yield: 40 cookies
Prep Time:20 minutes
Cook Time:12 minutes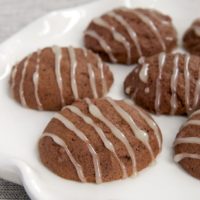 Ingredients:
For the cookies:
2 & 1/2 cups all-purpose flour
1/2 cup unsweetened cocoa powder
1/2 teaspoon baking powder
1/2 teaspoon salt
1 cup unsalted butter, softened
1 cup granulated sugar
2 large eggs
2 teaspoons vanilla extract
For the glaze:
1/4 cup unsalted butter
1 cup mini marshmallows
1 cup confectioners' sugar
2 tablespoons milk*
Directions:
To make the cookies:
Preheat oven to 350°. Line baking sheets with silicone liners or parchment paper.
Whisk together flour, cocoa powder, baking powder, and salt. Set aside.
Using an electric mixer on medium speed, beat butter and sugar until light and fluffy. Add eggs, one at a time, mixing well after each addition. Mix in vanilla.
Reduce mixer speed to low. Gradually add flour mixture, mixing just until combined.
Drop cookie dough by tablespoonfuls onto prepared pans, placing cookies 2 inches apart. Flatten each cookie slightly.
Bake one pan at a time for 10 to 12 minutes. Cool on pans on a wire rack for 5 minutes. Then, remove cookies to a wire rack to cool completely.
To make the glaze:
Place 1/4 cup butter in a medium saucepan. Melt over medium heat.
Add marshmallows and continue cooking, stirring frequently, until marshmallows have melted. Stir until smooth.
Remove from heat. Whisk in confectioners' sugar and milk until mixture is smooth.
Drizzle glaze over cooled cookies. Allow glaze to set.
Notes:
*If necessary, you may add more milk to get the glaze to a consistency that will allow you to drizzle it over the cookies.
This recipe was originally developed for Go Bold with Butter, where I am a paid contributor.