Let's talk pancakes. I'm a fan, and I'm betting most of you are as well. I don't make them nearly as much as I should. But I'm endeavoring to change that. And this simple pancake is just the thing to make them happen more often in my kitchen.
With this skillet pancake, you can skip making a bunch of individual pancakes and just make one big one to share. It really couldn't be simpler to make. It starts with a basic pancake mix that can be whipped up quickly. Then just put it in your skillet, toss on some berries, and bake it.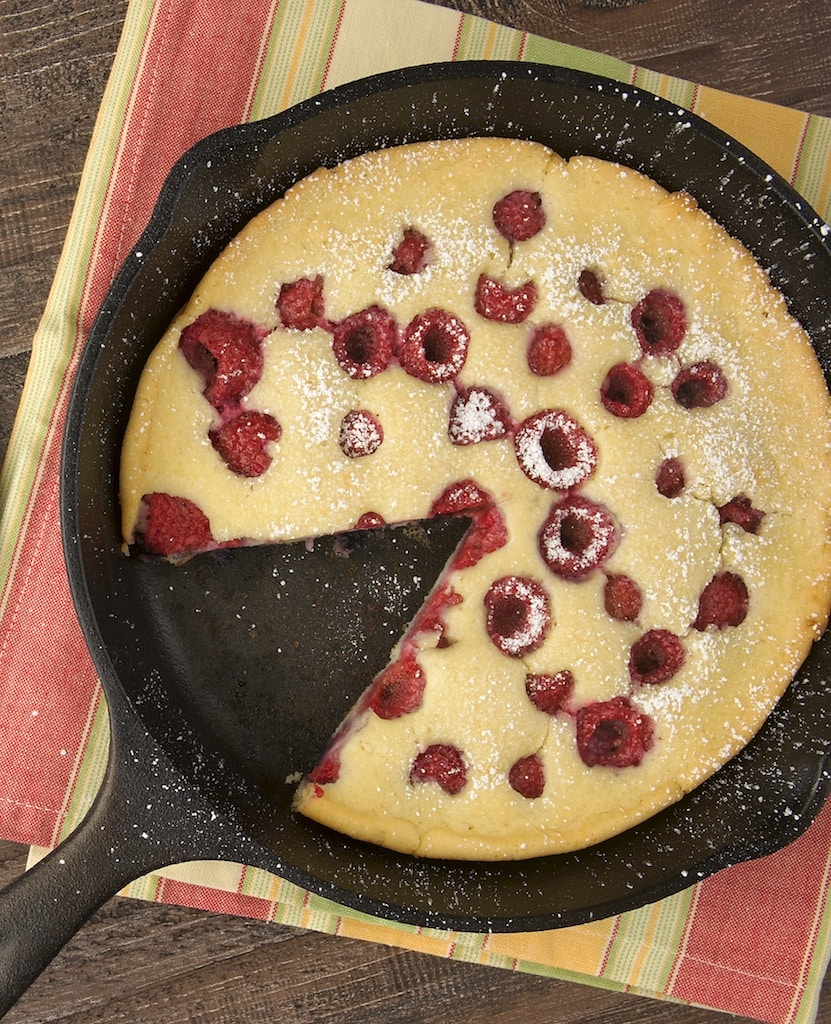 You can, of course, use your favorite type of berry or a combination of berries. That's especially handy when berry season hits, as I usually have all kinds of berries in my refrigerator. A sprinkling of confectioners' sugar is usually all I need to top this one. But don't discount the merits of some maple syrup. Especially on a pancake made with blueberries. Mmmmm.
Not only is this National Pancake Week, but February is National Hot Breakfast Month. What better excuse do we need to whip up some pancakes?
Disclosure: I have been chosen by Krusteaz to be a paid brand ambassador. This recipe also appears at Krusteaz.com. All opinions written are my own.