January 12, 2015
Apple Cinnamon Baked French Toast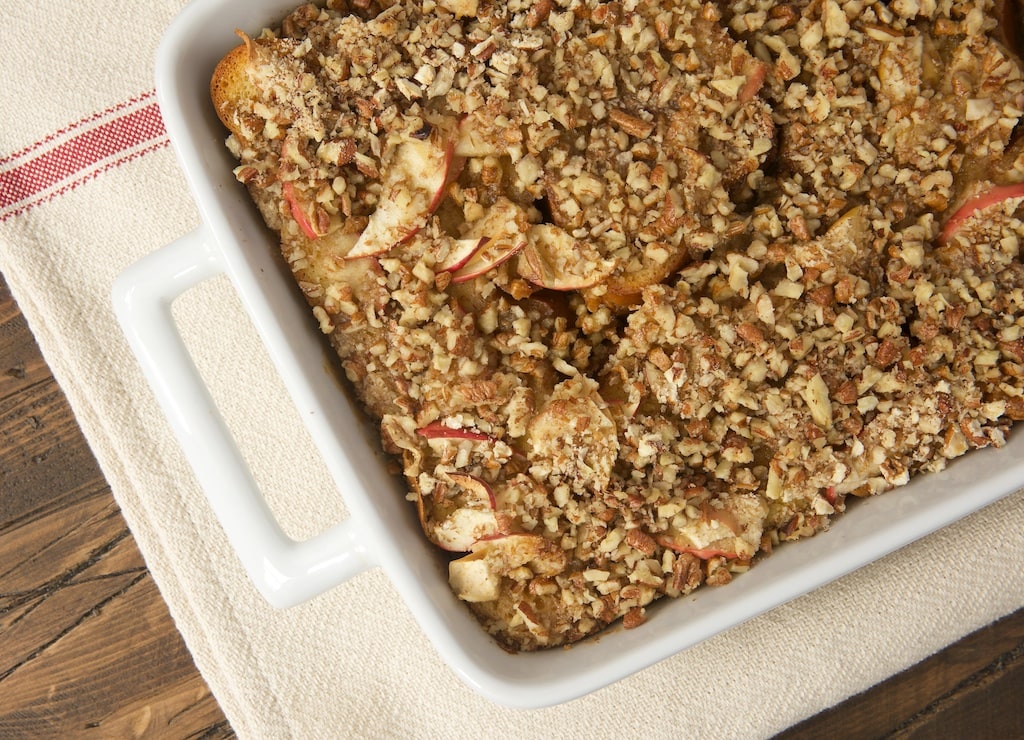 Mornings and I are not the best of friends. I am sadly not one of those people who can jump out of bed in the morning and be instantly ready to take on the day. No, I need a little while to convince myself to get going.
But my love of breakfast goodies can create quite the conflict. That's why there are recipes like this one. You can put most of it together in the evening, let it refrigerate overnight, then just do a little bit more to get it in the oven the next morning. Even a non-morning-person like me can handle that!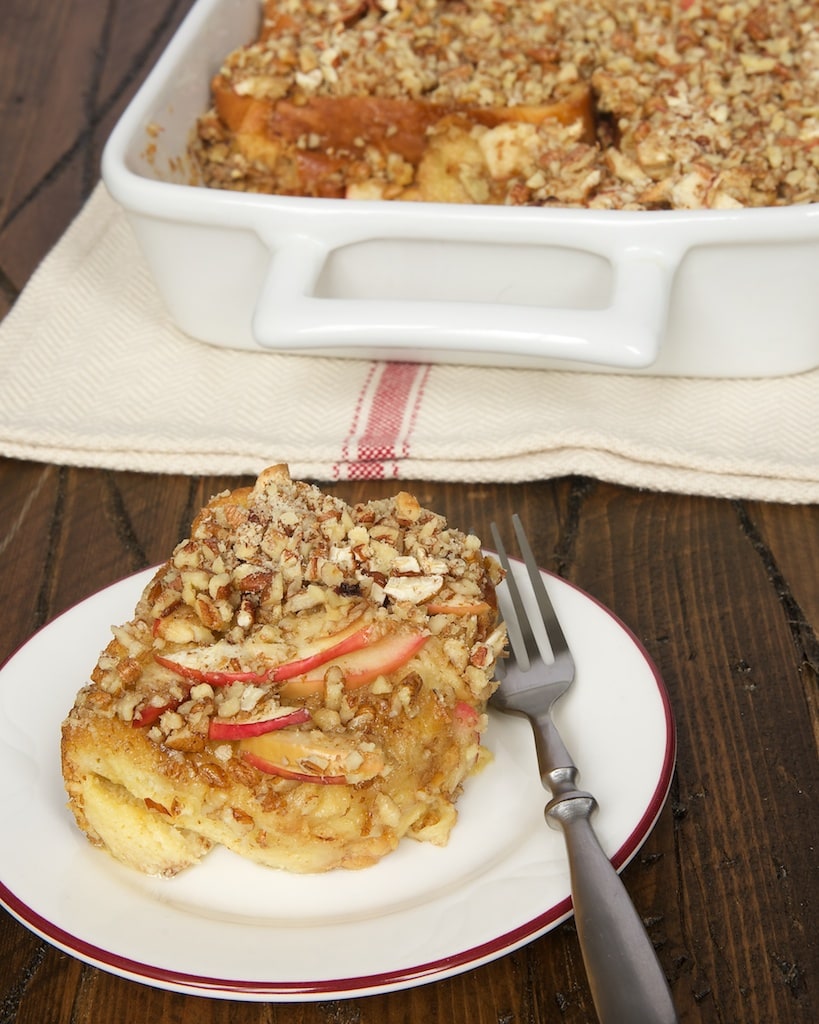 Essentially, this is a bread pudding. It's just geared a bit more toward breakfast than traditional bread puddings. I had some gorgeous Pink Lady apples sitting on my countertop, so I put one of those to good use here, along with some cinnamon and pecans.
My favorite bread for French toast is challah. Feel free to use whatever kind of bread you prefer. And this is a great recipe for changing as other fruits come into season. I look forward to making this again when berries begin appearing at the local markets.
If you like, sprinkle a little confectioners' sugar on top of each serving and pour on a little maple syrup, too. But I'll tell you that it's perfectly delicious without adding anything extra. This is definitely a new go-to recipe for me for a special breakfast!
Visit the Recipe Index for more breakfast recipes!
Apple Cinnamon Baked French Toast
Yield: 6 to 8 servings
Prep Time:20 minutes
Cook Time:40 minutes
Apple Cinnamon Baked French Toast is a warm, sweet way to make breakfast special!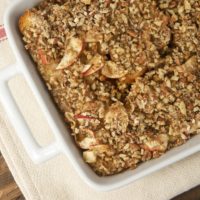 Ingredients:
For the filling:
12 ounces challah bread, cut into 6 to 8 slices
5 large eggs, beaten
2 & 1/2 cups milk
2/3 cup packed light brown sugar
1 & 1/2 teaspoons ground cinnamon
1 teaspoon vanilla extract
For the topping:
1 medium baking apple, thinly sliced
1 cup chopped pecans
1/4 cup unsalted butter, melted
1/4 cup packed light brown sugar
confectioners' sugar, optional
maple syrup, optional
Directions:
To make the filling:
Arrange the bread slices in a lightly greased 3-quart baking dish. Overlap the slices if needed.
Combine the eggs, milk, brown sugar, cinnamon, and vanilla. Pour the mixture over the bread in the pan. Lightly press the bread into the egg mixture as needed to thoroughly moisten the bread.
Cover and refrigerate at least 8 hours or up to 24 hours.
To make the topping:
Preheat oven to 350°F.
Place the apple slices and pecans over the top of the chilled filling.
Mix the butter and brown sugar. Drizzle over the apples and pecans.
Bake 35 to 40 minutes, or until a knife inserted near the center comes out clean. Cool 10 minutes before serving.
If desired, serve with confectioners' sugar and maple syrup.