Cranberry White Chocolate Blondies feature a wonderful flavor pair in an easy-to-make bar.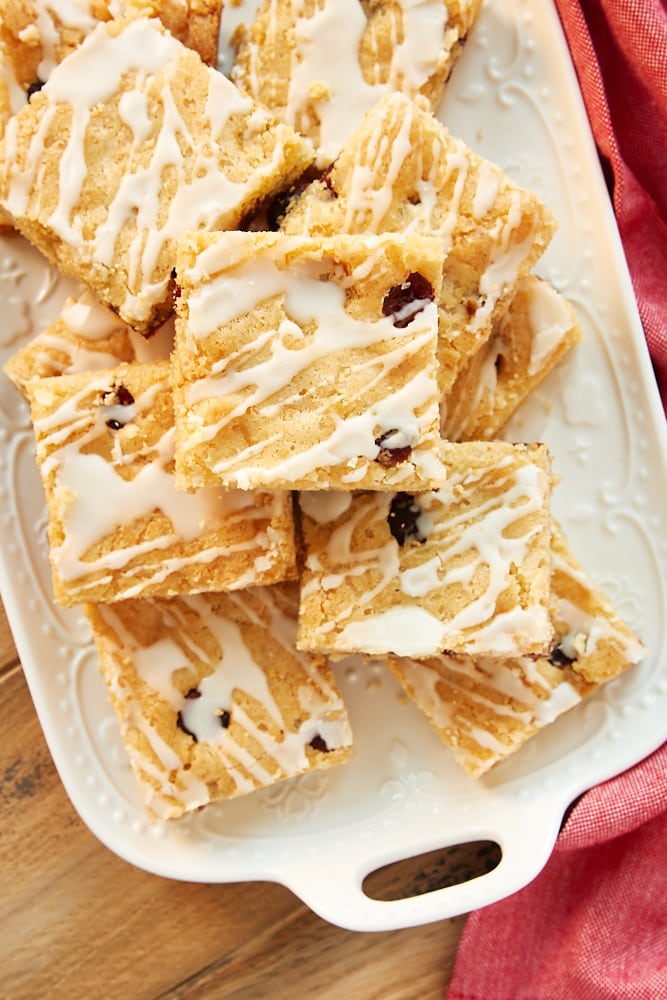 Dried cranberries are one of my favorite baking add-ins. I love their sweet, tart flavor, as well as their chewy texture. I use them throughout the year, but I especially love to use them during the holiday season when their flavor and color seem even more appropriate.
One of my favorite things to pair with cranberries is white chocolate. Those two flavors star in these wonderful Cranberry White Chocolate Blondies. These bars are easy to make with some basic baking ingredients. If you've got white chocolate and cranberries, then you're probably all set to whip up a batch!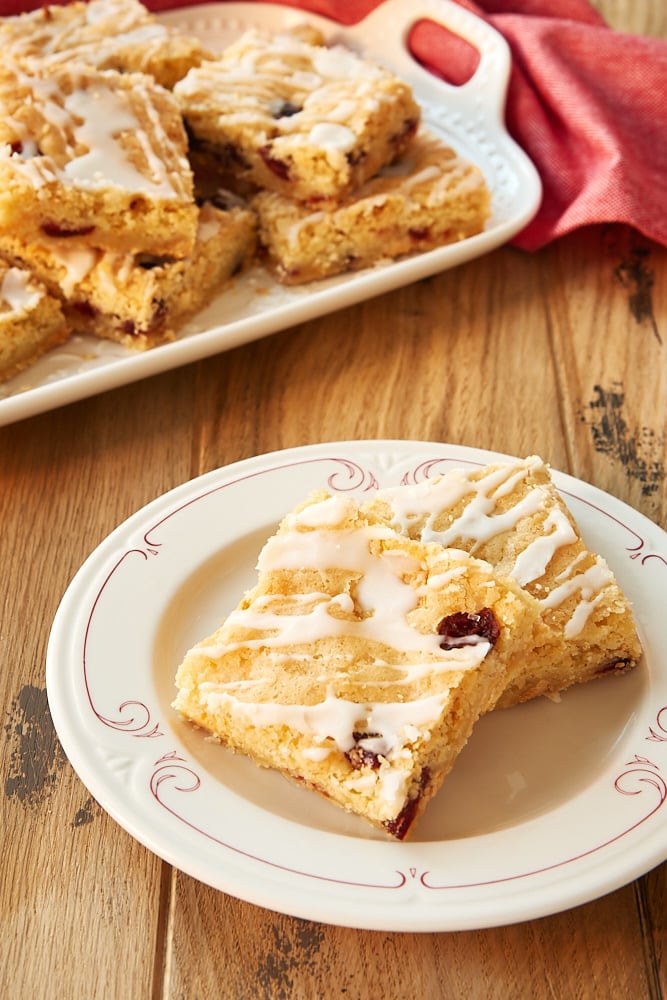 It's completely an aesthetic call, but I prefer to use white chocolate chunks versus chips in these bars. There's just something about those big pieces of white chocolate that appeals to me. Of course, either will work just fine, or you can roughly chop a bar of white chocolate if you prefer. Just remember that if the packaging says "white baking chips" then it's not white chocolate.
These simple bars are perfectly delicious just as they are, but I usually like to add a simple glaze to the top to dress them up just a bit. It also adds a little extra sweetness to the bars. The glaze I use is a basic one that we've all probably made dozens of time. I do prefer it on the thicker end of the spectrum so it's sturdier and more prominent.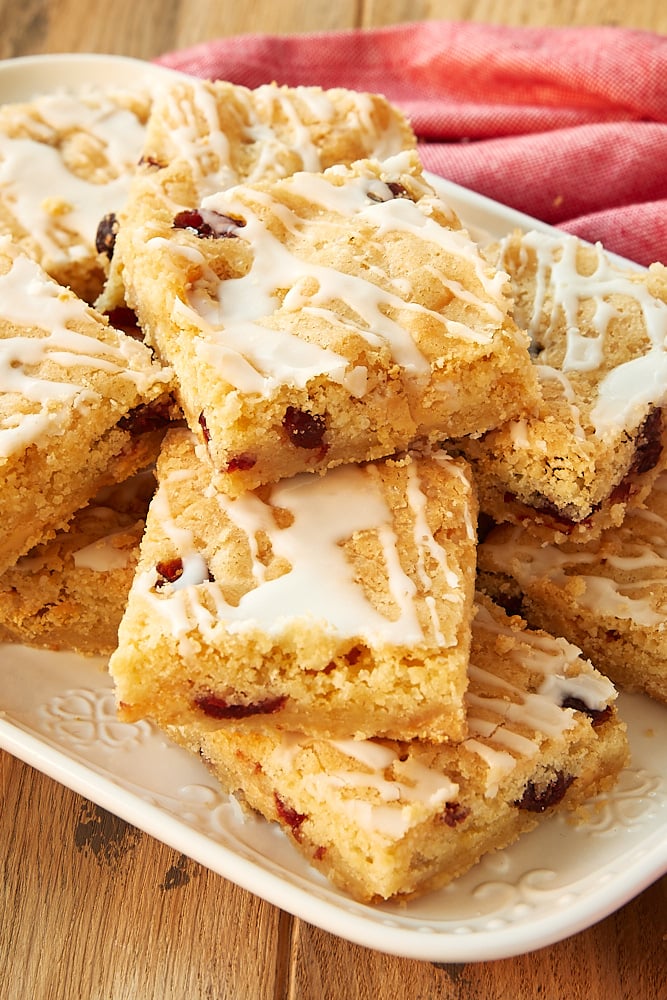 I, of course, love the flavors in these bars. But what I really love is that they can be mixed an in the oven in short order. That's perfect for busy days when you want to bake but don't have a lot of time.
These Cranberry White Chocolate Blondies are a great choice for a casual gathering, a homemade gift, or just to have a sweet treat in the kitchen. They're sweet, flavorful, and a sure crowd-pleaser!
Find more bar recipes in the Recipe Index.
More Cranberry White Chocolate Recipes