Pear Crisp Cheesecake combines sweet, cinnamon cheesecake with a layer of pear crisp for a fantastic fall dessert!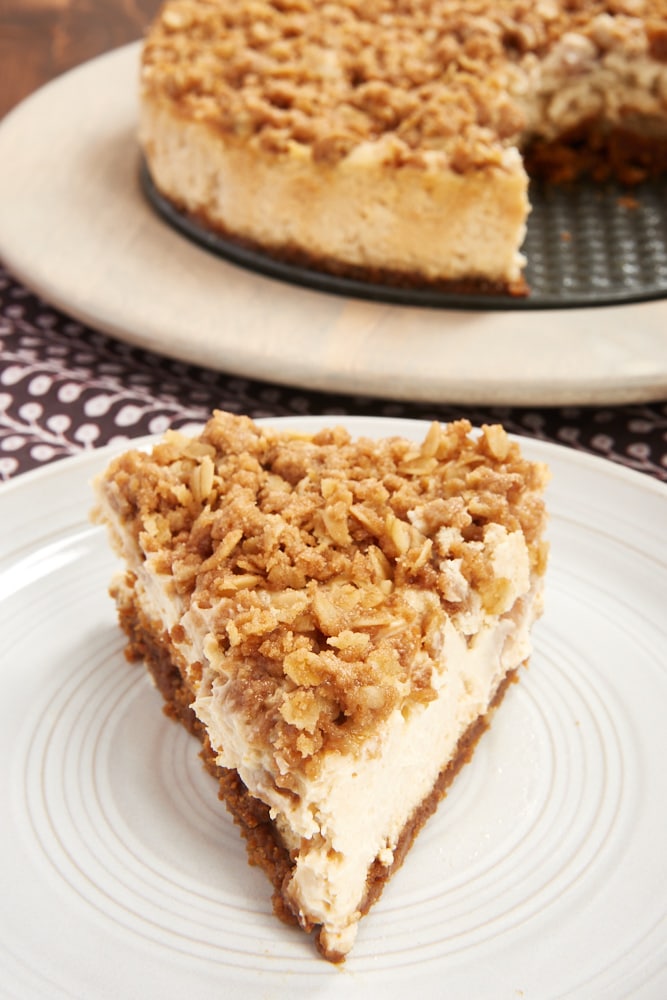 Just last week we were talking about how tough it can be to choose between two desserts. And here I am again with a dessert hybrid. I don't know about you, but I see no problem here. So, let's get to the cheesecake!
What we have here is a sweet, creamy cheesecake underneath a layer of pears and an oat topping. And all of it is flavored with plenty of cinnamon. In other words, it's fall baked into a cheesecake.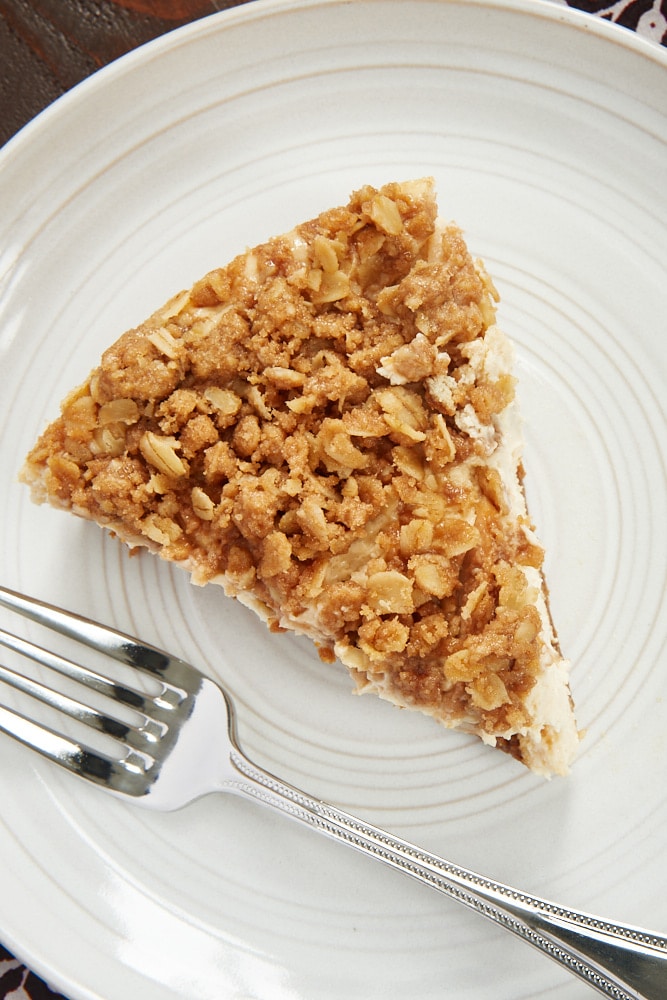 There is certainly no shortage of flavor here. The crust is made with those wonderfully spiced speculoos cookies, so we're already off to a good start. Then, there's a sweet, creamy, cinnamon-y cheesecake. And finally, that's all topped with a layer of pears underneath a buttery oat crisp topping.
I'm a big, big fan of pears. They are perhaps my favorite fall baking ingredient. But if you prefer, this recipe should work just as well with apples or a combination of apples and pears.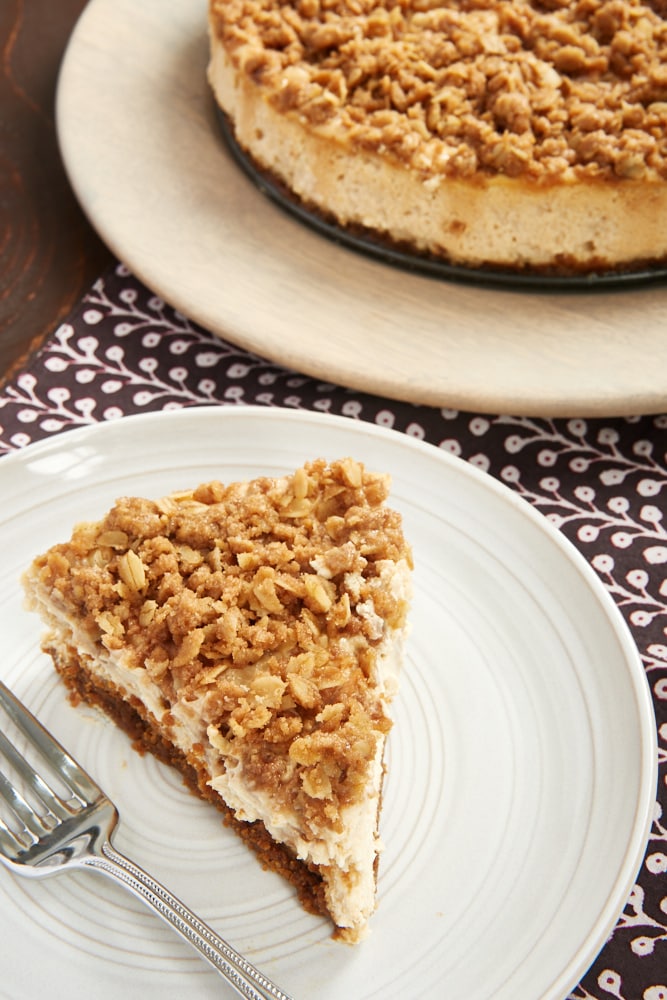 I don't think there are adequate words to express how much we love this cheesecake. It's so amazingly delicious and so wonderfully creamy. Quinn and I both agree that it's one of our favorite desserts I've made this year.
This cheesecake is pretty much perfect for Thanksgiving. It has such wonderful fall flavors. Plus it has the benefit of being a great make-ahead dessert so you can concentrate on cooking your meal on the big day. This is just the kind of beautiful, delicious dessert you want to find at the end of your big meal.
Find more cheesecake recipes in the Recipe Index.
More Cheesecakes with Fall Flavors
This recipe was originally developed for Go Bold with Butter, where I am a paid contributor.