February 11, 2013
Brown Butter Blondies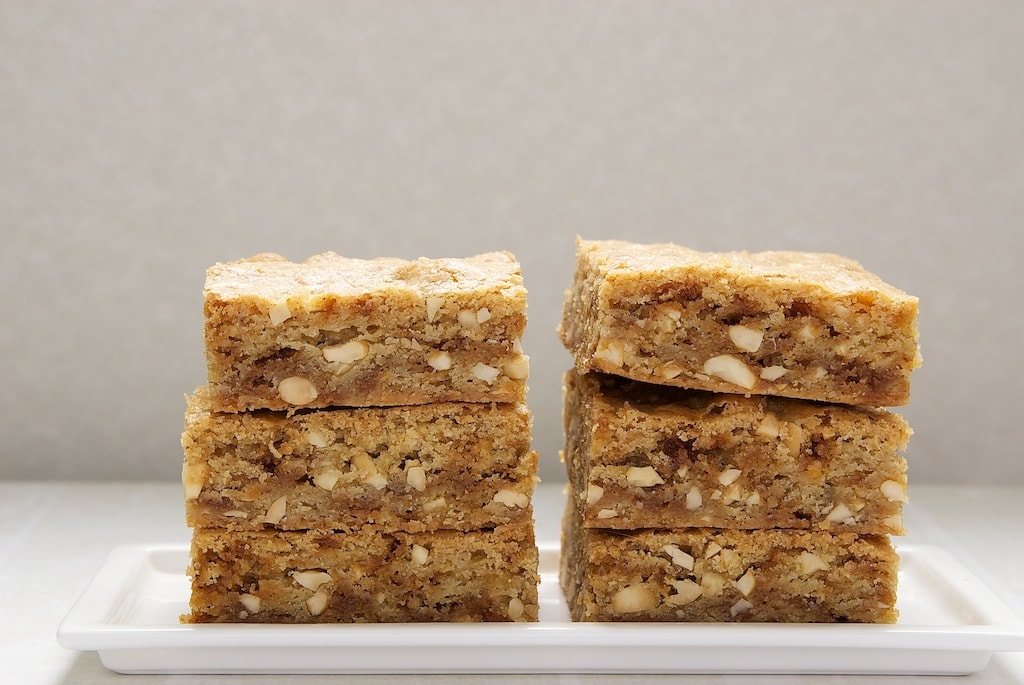 I tend to become utterly engrossed in things I love. That is how I've ended up hoarding cookbooks, dreaming of Yankees season tickets, living in New York City, and, of course, writing and baking for this blog.
One of my current obsessions is browned butter. I've tried not to overwhelm all of you with it, but it's been popping up on BoB rather frequently.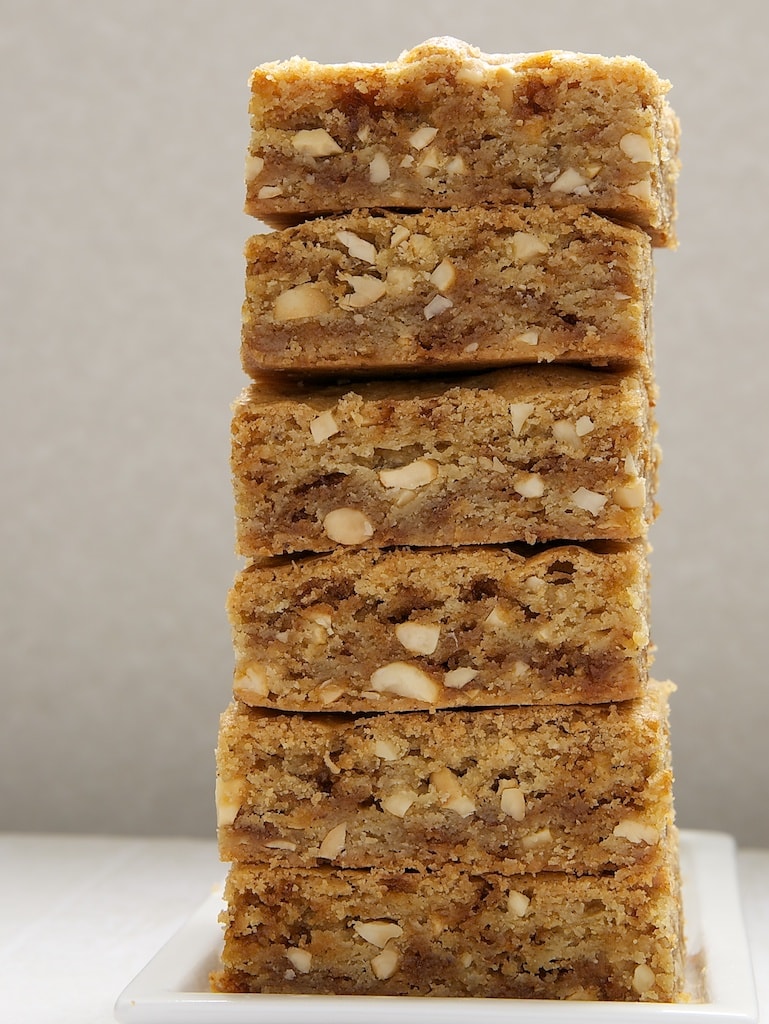 This weekend, as Quinn and I stuck close to home during and after the East Coast's winter storm, I spent a lot of time cooking. With all that kitchen time logged, I longed to bake something simple.
When I'm thinking simple, my thoughts usually turn to brownies and bars. No scooping dough, no glazing or frosting. Just one pan of deliciousness. I came across this recipe and immediately knew I had a winner.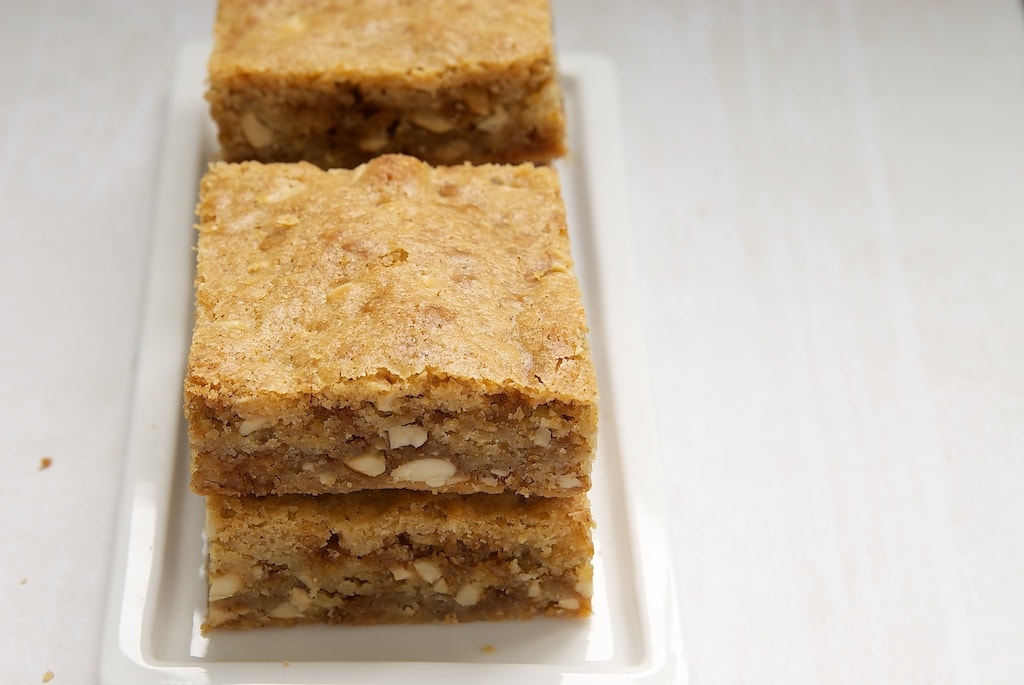 Browned butter kicks off the festivities with its nutty goodness. From there, you're in traditional blondie territory. I stirred in some toffee bits and chopped cashews for a little extra flavor.
We thoroughly enjoyed these blondies. The browned butter takes traditional blondies and turns them into something very, very special. There's a tad more effort involved in browning butter versus just melting it, but it's absolutely worth it.
Brown Butter Blondies
Yield: 24 2-inch bars
Prep Time:25 minutes
Cook Time:45 minutes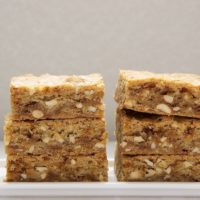 Ingredients:
1 & 1/4 cups unsalted butter
2 & 1/4 cups all-purpose flour
1 & 1/2 teaspoons baking powder
1 & 1/2 teaspoons salt
2 cups packed light brown sugar
1/2 cup granulated sugar
3 large eggs
2 & 1/2 teaspoons vanilla extract
1 cup chopped cashews
1 cup toffee bits
Directions:
Place butter in a saucepan. Cook over medium heat. Once butter begins to foam, continue cooking until brown specks form beneath the foam. Butter will have a nutty aroma. Remove from heat and transfer to a large mixing bowl to cool.
Preheat oven to 350°. Grease a 9″x 13″x 2″ baking pan. Line bottom with parchment paper. Grease paper.
Sift together flour, baking powder, and salt. Set aside.
Add brown sugar and sugar to cooled butter. Stir to combine.
Add eggs. Using an electric mixer on medium speed, beat until light and fluffy. Mix in vanilla.
Reduce mixer speed to low and add flour in 3 portions, mixing just until combined after each addition. Stir in cashews and toffee bits.
Transfer batter to prepared pan. Bake 35-40 minutes, or until a pick inserted into the center comes out clean. Cool completely in pan on wire rack.
Place a cutting board over the pan and flip over to release blondies. Remove parchment paper. Cut into bars using a sharp knife (or cookie cutters).
Notes:
Store in an airtight container at room temperature for up to 3 days.