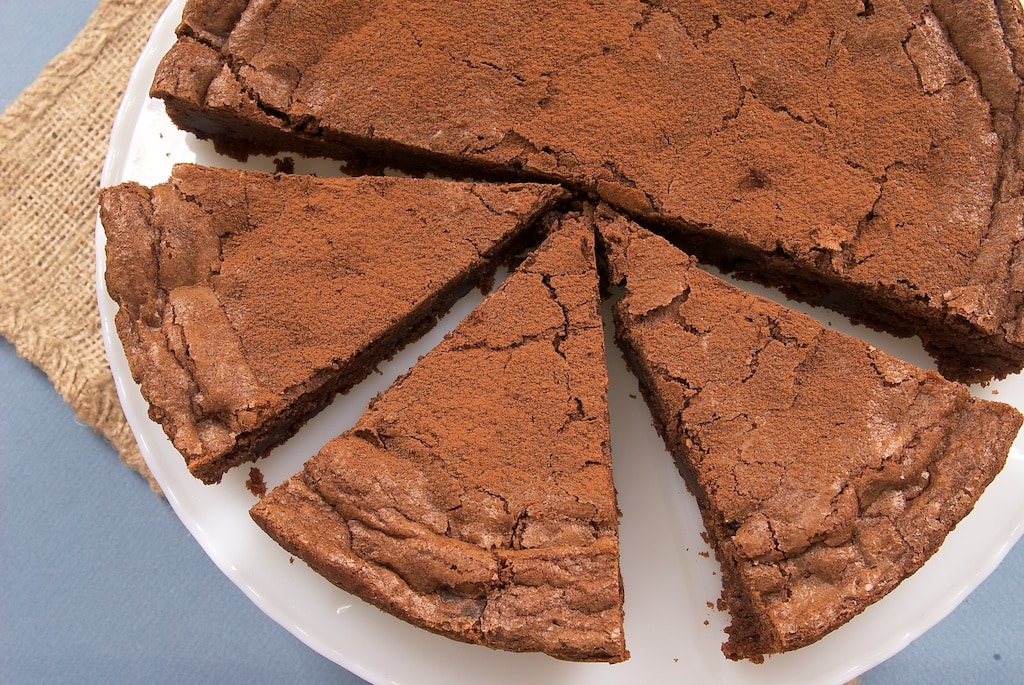 When I first started thinking about this recipe, I told myself to hold off on making it until after the holidays. I thought it would be a great quick and easy recipe to tout as one for a fast chocolate fix.
But, then I thought that we probably need that now just as much as any other time, right? How great is it to have a recipe that mixes up quickly and that is so solidly loaded with chocolate? No, this isn't a showstopping dessert to display on your holiday dessert table. This is the kind of dessert that begs to be hoarded and invites you to just eat a little bite every now and then.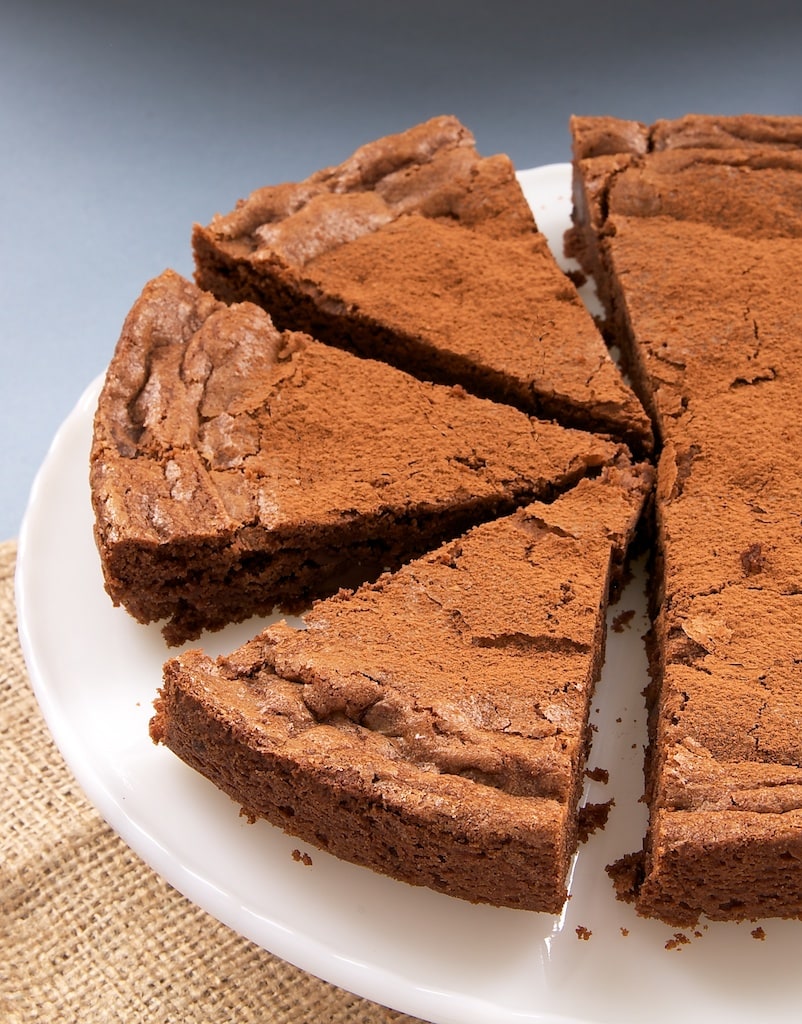 While the name of this recipe has the word "cake" in it, this dessert is essentially a brownie. It's a bit more dense than usual, but not much else is there to set it apart from a brownie. But, somehow having it in cake form makes it special.
There is plenty of chocolate that gets melted and stirred into the batter, but I also stirred in some semisweet chocolate chunks for good measure. And, then let's just go all out and dust the top with cocoa powder. That's right, my friends. Three kinds of chocolate. If you're feeling especially indulgent, mix in some milk chocolate chips, too.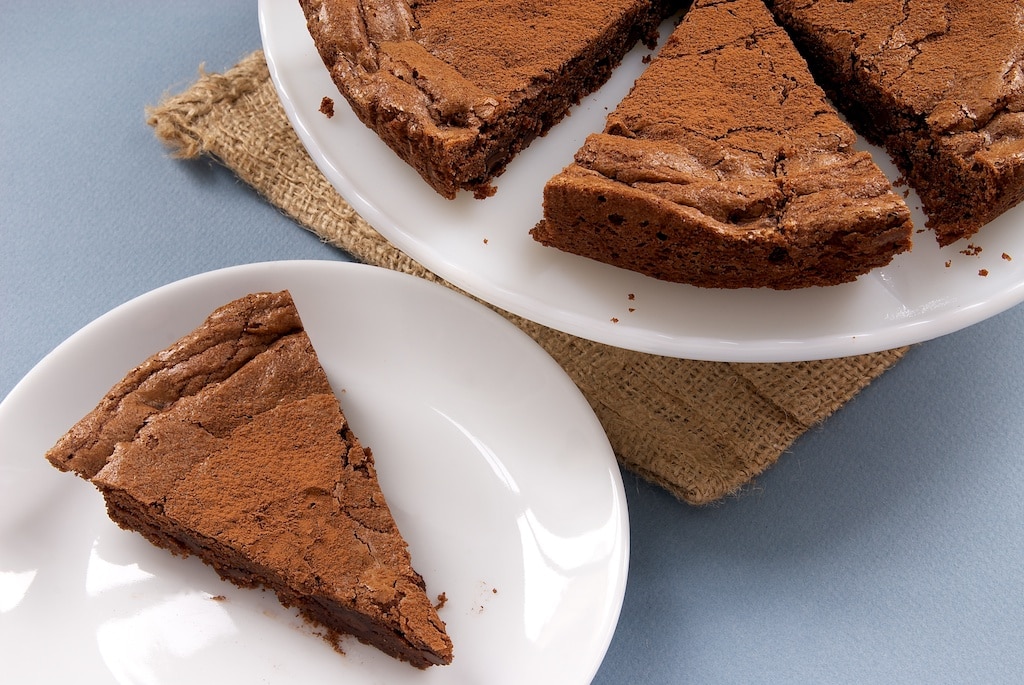 Okay, you know this part is coming. This brownie cake will only be as good as the chocolate you put into it. I used some of my favorites – Guittard 72% bittersweet chocolate in the batter, Callebaut 44% semisweet chocolate chunks, and Scharffen Berger cocoa powder. Use your favorite good quality chocolates to make this rich chocolate dessert.
Yield: 8 to 10 servings
Prep Time: 20 minutes
Cook Time: 25 minutes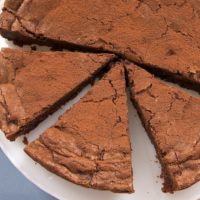 4 ounces (2/3 cup) bittersweet chocolate, coarsely chopped
1/2 cup unsalted butter, softened
1/2 cup granulated sugar
1/2 cup packed light brown sugar
2 large eggs
1 teaspoon vanilla extract
3/4 cup all-purpose flour
1/4 teaspoon salt
1/2 cup semisweet chocolate chunks
unsweetened cocoa powder, for dusting
Directions:
Preheat oven to 350°. Line an 8- or 9-inch round cake pan with aluminum foil, allowing the edge to overhang the rim of the pan. Lightly grease the foil.
Place chocolate in a microwave-safe bowl. Heat in microwave at half power in 30-second increments until chocolate melts when stirred. Set aside to cool slightly.
Using an electric mixer on medium speed, beat butter, sugar, and brown sugar until light and fluffy. Add eggs and vanilla, and mix until well blended.
Add the melted chocolate to the batter. Beat on medium speed until well blended and smooth.
Reduce mixer speed to low. Add about 1/3 of the flour and all of the salt. Mix just until combined. Add the remaining flour in two portions, mixing just until combined.
Transfer the batter to the prepared pan. Use an offset spatula to spread evenly and smooth the top.
Bake 20 to 25 minutes, or until a pick inserted into the center comes out clean.
Place pan on a wire rack and allow the cake to cool completely.
Dust the top of the cake with cocoa powder.