The combination of chocolate and coconut really shines in this cool and creamy Chocolate Mousse Pie with Toasted Coconut Crust. All of that toasted coconut combines with the dark chocolate filling for an irresistible dessert!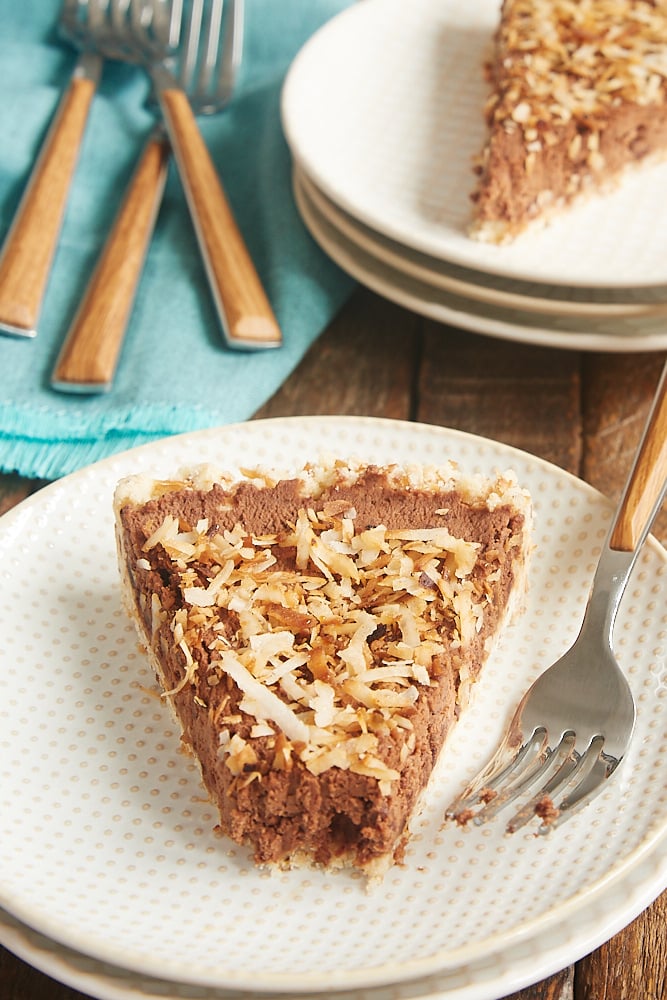 Coconut is one of those love it or hate it foods. I can't get enough of it, but Quinn won't get near it. That means I don't bake with it as much as I'd like, so I really savor the times when I get to enjoy a coconut treat. With this Chocolate Mousse Pie with Toasted Coconut Crust, coconut combines with a cool, creamy chocolate filling for one fantastic pie that's also easy to make. Consider me in dessert bliss!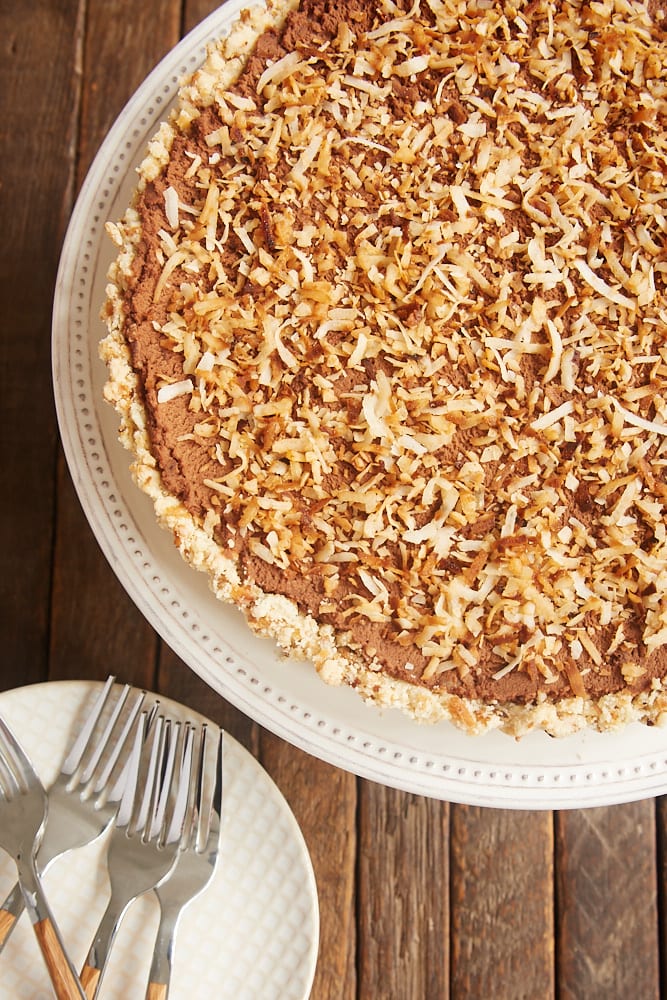 Making the chocolate mousse filling for this pie is quite easy and quick, needing just four ingredients. It can, however, be a bit tough to get it mixed thoroughly. After you've let the chocolate/sugar/vanilla mixture sit, it will be thick and probably a little hard to stir. Once you've made the whipped cream, I strongly suggest that you add about a quarter of it to the chocolate and mix it well. Then you can fold in the rest more easily without deflating all of your whipped cream.
Any time chocolate is the primary flavor, I feel I must recommend that you use a good quality chocolate. You don't have to spend a lot of money to do that. Just find one that tastes good to you and melts well. I aim for somewhere around 70% cacao, which can be labeled as bittersweet or semisweet. Just look for something within 5% or so.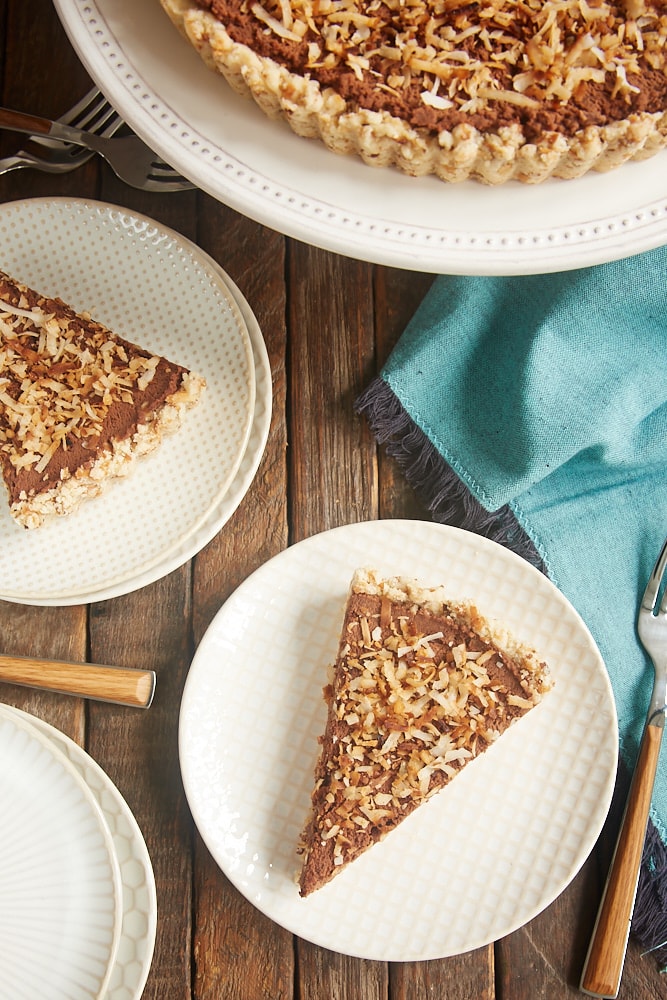 You'll see in the recipe that this pie will need to chill for a couple of hours before serving. Personally, I think it's better if it chills a little longer. Just know that it doesn't have to be an overnight stint in the refrigerator if that works better for your plans.
I know that not everyone loves coconut. In fact, it seems to be one of those foods that you either love or hate. If you want to make this pie with a different crust, that's no problem at all. I recommend a cookie crumb crust or a different shortbread crust. If you're a fan of nuts, then you can substitute nuts for the coconut in this recipe. Otherwise, try this basic shortbread crust. Or how about a chocolate chip cookie crust?
With my abiding love of coconut, I wasn't shy with topping this pie with lots of toasted coconut. Feel free to dial the amount on top up or down as you like. I used probably about 1/3 cup on the pie pictured. Alternately, you could top it with nuts, chocolate shavings, or whipped cream. Or keep things simple and leave it as is in all its chocolate mousse glory.
Find more pie recipes in the Recipe Index.
More Chocolate Pie Recipes