August 5, 2013
White Chocolate Brownies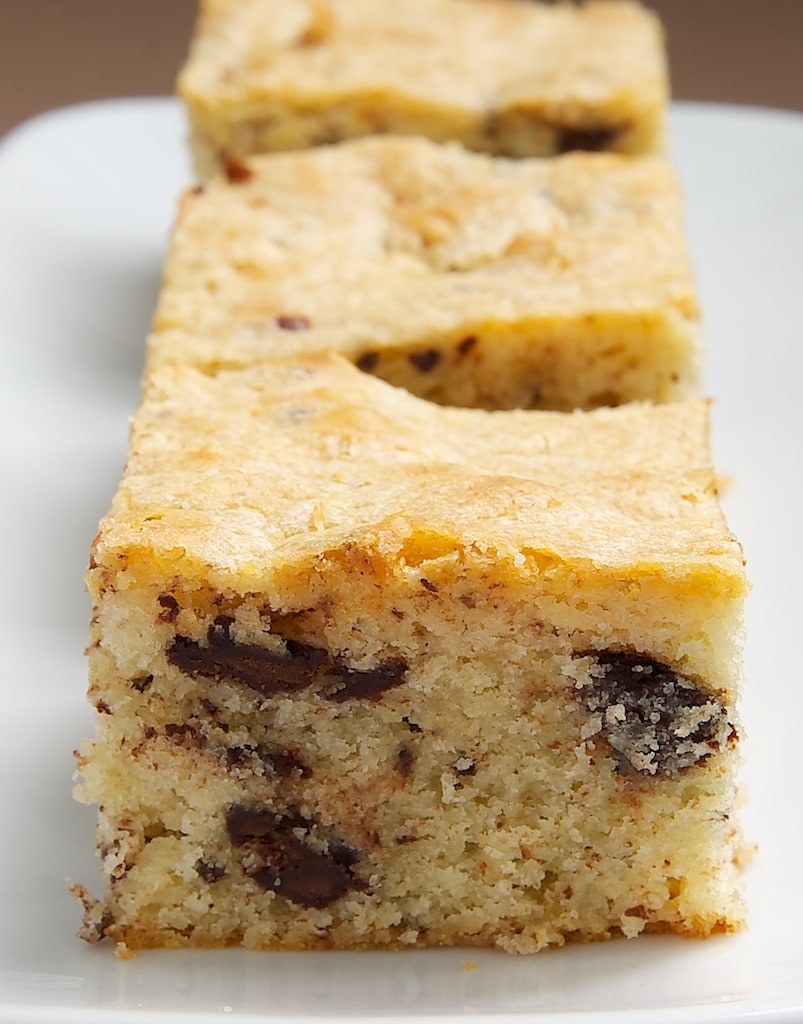 I love baking brownies in just about any variation. They're usually my go-to thing to bake when I need a quick and easy dessert.
These brownies started as an experiment. I started thinking that surely I could make brownies using white chocolate instead of dark chocolate.
Granted, I'm not usually a big fan of white chocolate. I generally prefer it in small doses and will usually choose dark chocolate over it when given the choice. But, I was so curious about how these might turn out, that I put my usual taste preferences aside.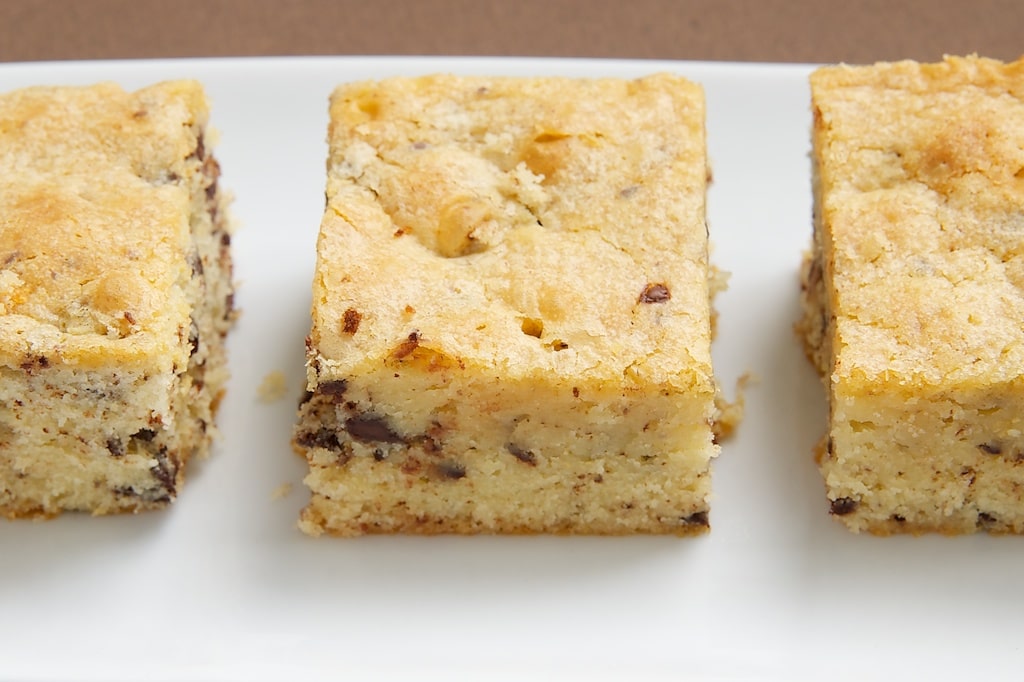 So, the result? A delicious, cake-like brownie that I like so much more than I would have thought. They're not as bold as a dark chocolate brownie. Instead, they're a bit more delicate and subtle.
Of course, I couldn't resist adding some semisweet chocolate chunks to these. I really like the addition of some dark chocolate to all that white chocolate. If you prefer, omit the chocolate and add some toasted nuts or dried fruit.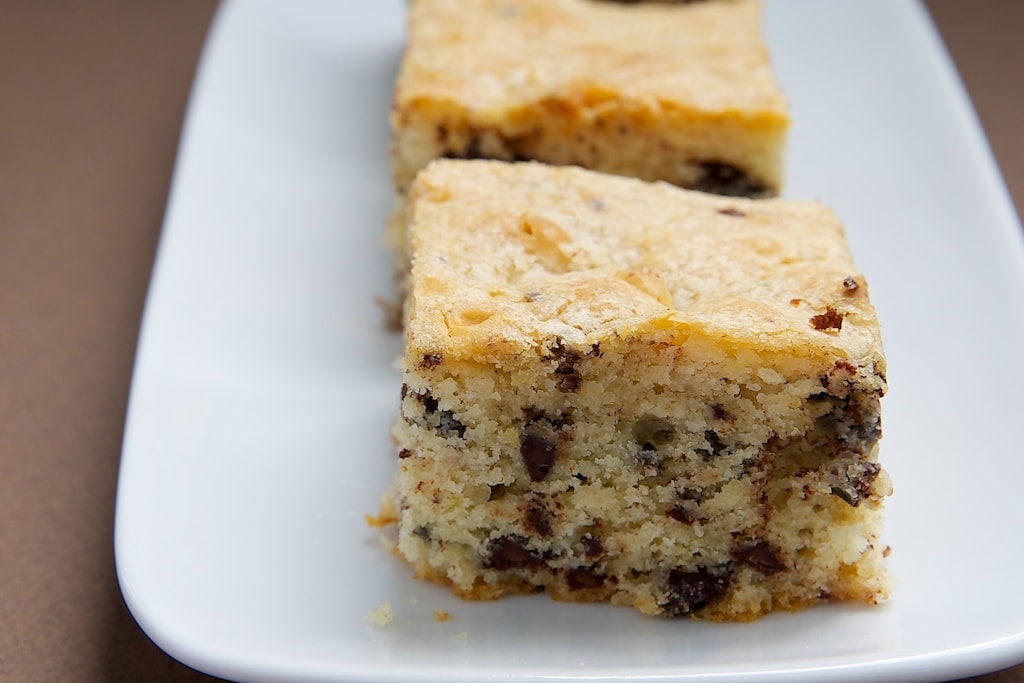 I do offer a word of warning about melting white chocolate. It doesn't melt as easily as dark chocolate. If you aren't careful, you'll have a mess on your hands. I almost always melt chocolate in the microwave, but I prefer melting white chocolate on the stovetop. I feel like I have better results that way. Just go slowly and be patient with it.
And, please use a good quality white chocolate. Remember that white baking squares or chips are not white chocolate. You should see cocoa butter listed in the ingredients. For these brownies, I used Guittard 31% cacao white chocolate, which always melts nicely for me.
Click here for more brownies recipes.
White Chocolate Brownies
Yield: 16 2-inch bars
Prep Time:25
Cook Time:32 minutes
Looking for something different in the brownie world? Try these White Chocolate Brownies!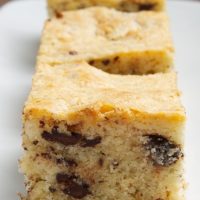 Ingredients:
6 ounces white chocolate, chopped
1/2 cup unsalted butter
1 cup all-purpose flour
1/2 teaspoon baking powder
pinch salt
2 large eggs
1/3 cup granulated sugar
1/2 teaspoon vanilla extract
1 cup semisweet chocolate chunks
Directions:
Place the white chocolate and butter in a medium saucepan. Cook over medium-low heat, stirring frequently, until melted. Don't worry if they don't combine completely. Set aside to cool slightly.
Preheat oven to 350°F. Lightly grease an 8-inch square baking pan.
Whisk together the flour, baking powder, and salt. Set aside.
Using an electric mixer on medium speed, beat the eggs, sugar, and vanilla extract until well-blended. Add the white chocolate mixture and mix until smooth.
Reduce mixer speed to low and gradually add the flour mixture. Mix just until combined. Stir in the chocolate chunks.
Transfer the batter to the prepared pan. Bake 28-32 minutes, or until the edges are lightly browned and a pick inserted into the center comes out clean. Cool in pan on wire rack.