My first baking love will probably always be chocolate. I'm sure I am not alone in that sentiment. However, I do try to vary things a bit around the BoB kitchen. These bars are a nice deviation from the norm.
I'm pretty much a fool for the crust and crumb of these bars. Butter, oats, brown sugar, cinnamon, and pecans…. Yes, please! There's just something so warm and comforting about that combination. It's certainly hard to resist.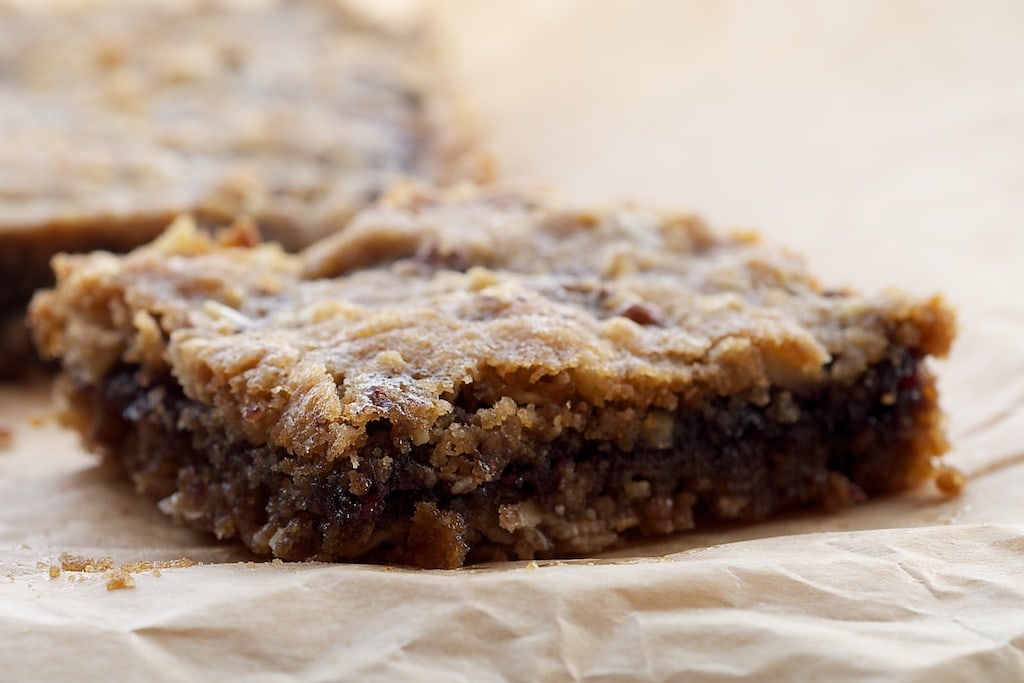 In between those delicious layers is a thin layer of preserves. I let Quinn choose the flavor, and he picked blueberry. I must say that I think he chose wisely. The combination of blueberry preserves with the crust/crumb is just right.
If you're an ice cream fan, these would probably be quite lovely with a little dollop of vanilla right on top. I'll go the purist route and take them as they are.