November 12, 2012
Cranberry Shortbread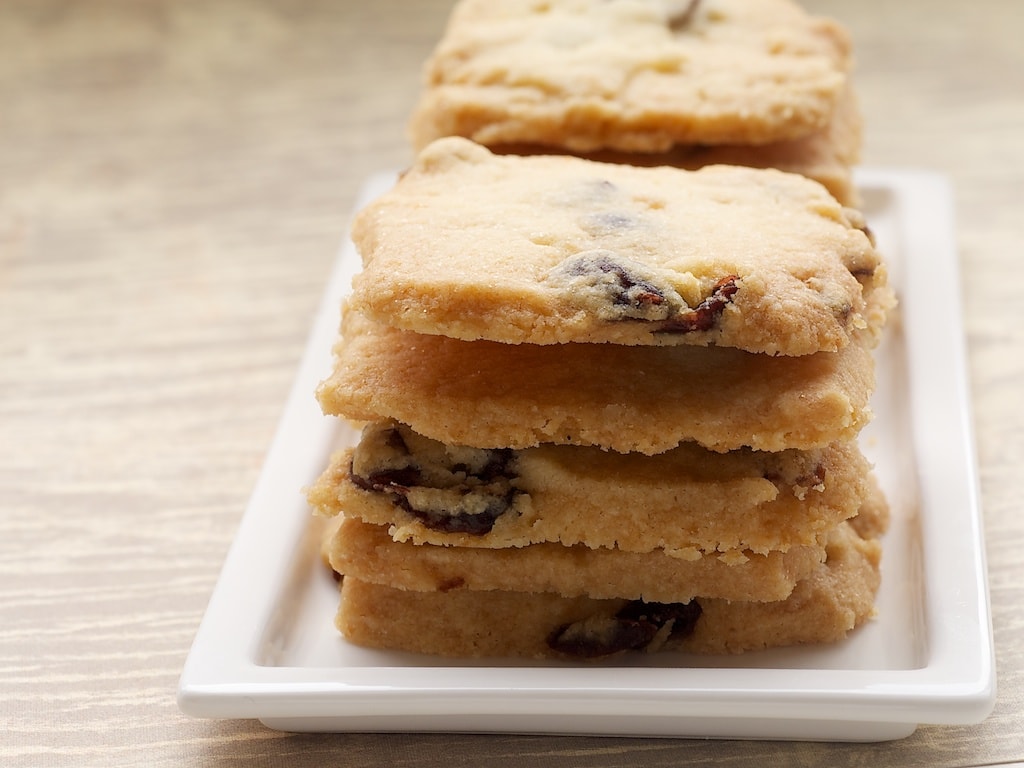 Shortbread is one of the finest examples of just a few basic ingredients making something incredibly delicious. I have a bit of a shortbread weakness. It's one of my favorite things to bake. And to eat, too, for that matter.
These little cookies aren't too sweet. The cranberries add a bit of sweetness as well as some tartness. They're pretty perfect for an everyday treat and just fabulous for a cookie tray. (Are we already thinking about that?!?)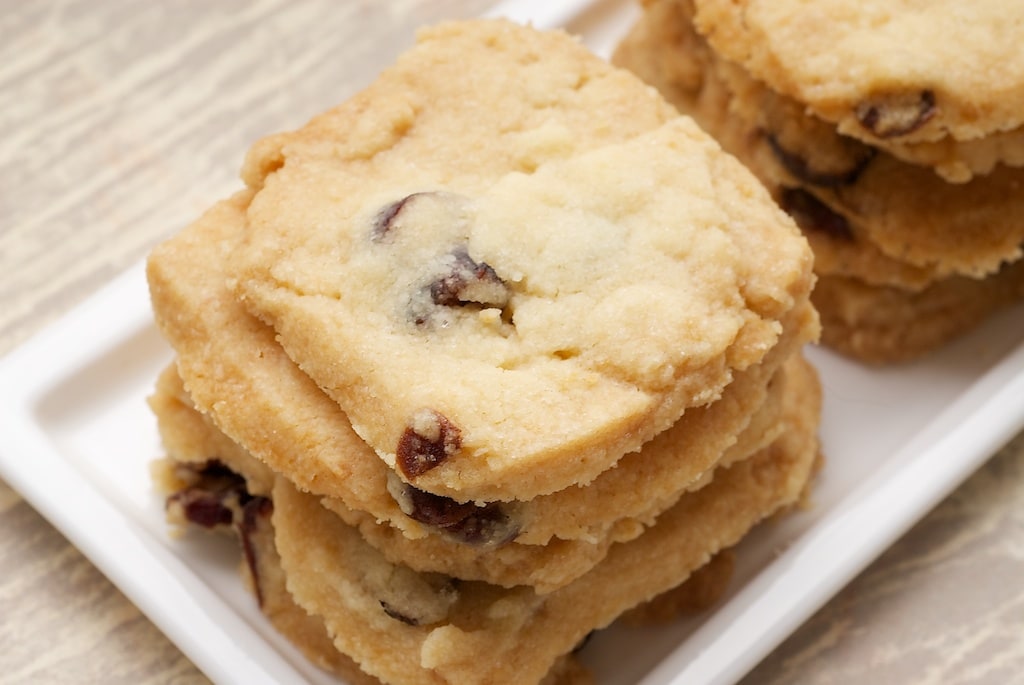 While you can substitute any dried fruit, I love dried cranberries. Of course, this is the time of year that at least some of our food thoughts turn to cranberries. Using dried cranberries, though, allows you to enjoy these any time of year.
If you like, use a cookie cutter for cutting the cookies. I like the look of them from just cutting them with a knife. They may be a tad less uniform, but they are more interesting this way.
Find more cookie recipes in the Recipe Index.
Cranberry Shortbread
Yield: 25 2-inch cookies
Prep Time: 25 minutes
Cook Time: 25 minutes per pan
Cranberry Shortbread combines sweet shortbread with tart dried cranberries for a wonderfully delicious cookie!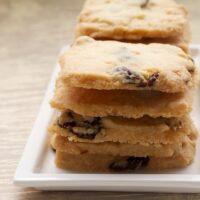 Ingredients:
1 & 1/2 cups all-purpose flour
10 tablespoons unsalted butter, softened
1/3 cup granulated sugar
1/2 teaspoon salt
1/2 teaspoon vanilla extract
1/3 cup dried cranberries
Directions:
Using an electric mixer on medium speed, beat the flour, butter, sugar, salt, and vanilla until combined. The dough will be crumbly but will hold together when pinched. Mix in the cranberries.
Gather the dough into a disc and wrap in plastic wrap. Refrigerate for about 30 minutes.
Preheat oven to 325°F. Line baking sheets with parchment paper or silicone liners.
Roll out the dough to a 10-inch square, about 1/4-inch thick. Using a sharp knife, cut dough into 2-inch squares.
Carefully transfer the squares to the prepared baking sheets. Bake for 22-25 minutes, or until lightly browned. Cool on pans for about 5 minutes. Then, transfer to wire racks to cool completely.