Some people like cookies that are sweet and delicate. These, my friends, are not those cookies. No, these are big, hearty cookies brimming with all kinds of good stuff – oats, chocolate, toasted pecans, and coconut. Suitable for a cowboy, I suppose.
The recipe is adapted from Tate's Bake Shop's newest cookbook, Baking for Friends. The book has lots of good looking cobblers and tarts and such, but I kept coming back to these cookies.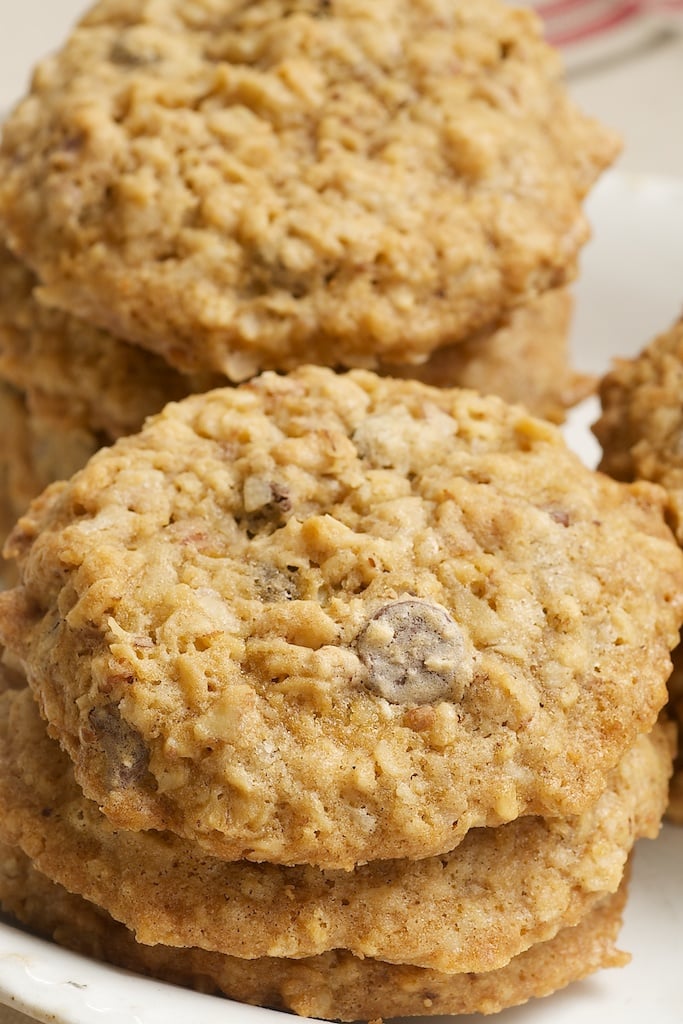 While there are many chocolate chip cookie recipes out there, I, for one, believe there are never enough variations. This is a great version for those of us who like our chocolate chip cookies anything but plain.
The generous people of Tate's Bake Shop not only sent me a copy of their cookbook, they are also giving one lucky Bake or Break reader one of their Cookie and Bar Towers! The tower is filled with a selection of some of their best cookies and bars. It would make a great gift, although you'd be perfectly justified to keep it for yourself. Here's what's included:
7-oz box of chocolate chip cookies
7-oz box of oatmeal raisin cookies
7-oz box of white chocolate chip macadamia nut cookies
two rich, buttery raspberry bars
two chocolate chip and walnut loaded blondies
two rich, dense and fudgy plain brownies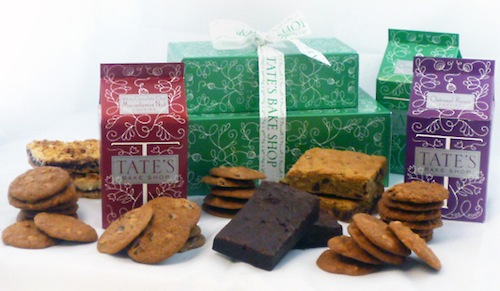 UPDATE: Contest has closed. Thanks to all who entered!